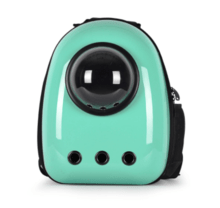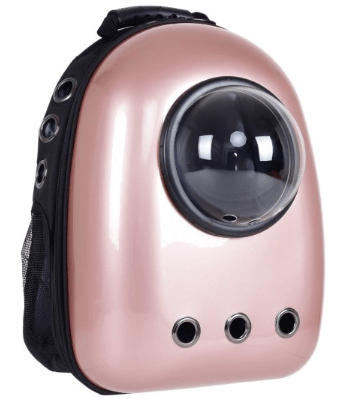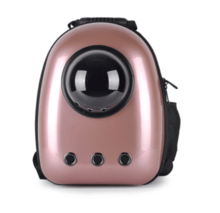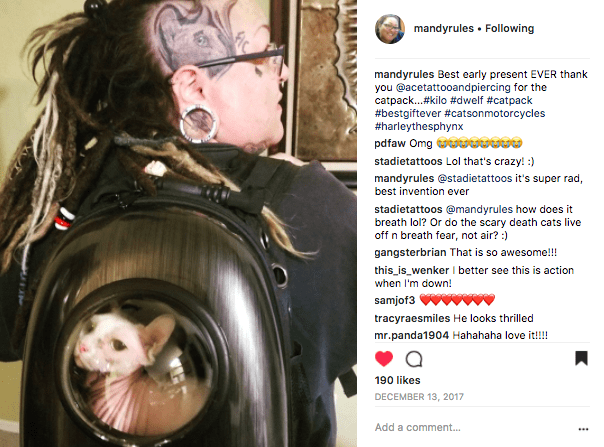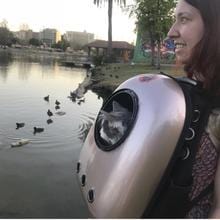 "The Original" Cat Backpack
Sale price

$220.00
Regular price

$280.00
(/)

"The Original" Cat Backpack
Sale price

$220.00
Regular price

$280.00
Choose options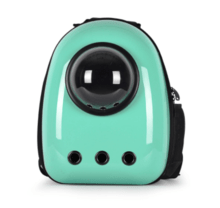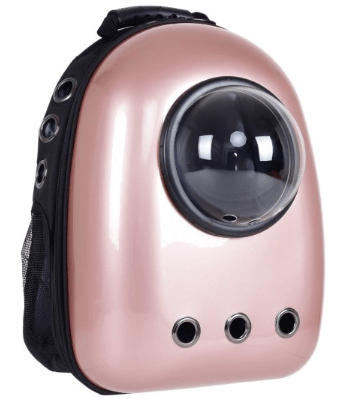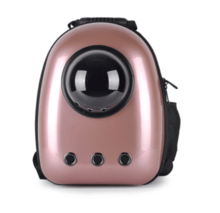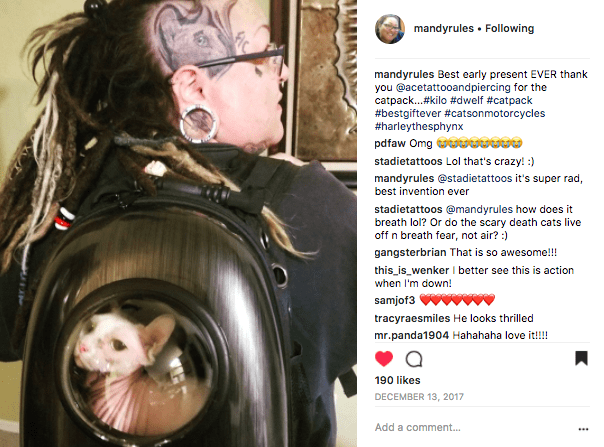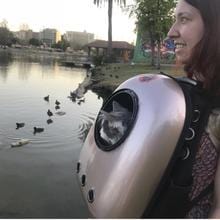 The cat bubble backpack that started it all! "The Original" Cat Backpack is the internet's best selling cat backpack carrier, as seen on YouTube and beyond. Get your cat their very own "spaceship" style carrier, and bask in the attention and compliments you'll get for how cute and hilarious they look! The hard shell of this style works great for strapping the backpack into a car as a car seat.
Features of "The Original" Cat Backpack include:
Both plastic bubble window and flat screen attachments for the front of the cat backpack. They lock in securely and can be switched at your leisure, or removed completely.
A clip and bungee that attaches to your cat's harness, allowing them to safely "hang out" of the backpack's front, without risk of them unexpectedly jumping out!
Air holes in the front and sides that provide ventilation. Bonus: they are a great way to slip your kitty treats!
Adjustable straps that allow you to fit the backpack perfectly to your body.
One spacious side pocket to hold a water bottle, cat treats, keys, or anything else you might need!
A soft plush mat that sits at the base of the cat backpack. It's removable, making it easier to clean!
Get a harness and leash for your furbaby, too!
Many of our cat backpack styles are airline approved. It depends on the airline. Learn more about that here.
Maximum Weight: Cats: 13.5lbs, Dogs: 11lbs || 6 kg, 5 kg
Dimensions: 17 x 9.4 x 12.2 IN || 43 x 24 x 31 CM
Size: 15.7" x 11.8" x 8.7" (L x W x H)
Size (transparent cover included): 15.7" x 11.8" x 11"
Load Capacity: 15lbs
All orders ship with love from our warehouse in New York. Orders are fulfilled within 1-5 business days. U.S. orders usually arrive in 3-5 business days depending on your location. Because of COVID-19 it may take up to 5-7 business days.
International orders orders also ship from our New York warehouse. For international shipping information, please see our international FAQs.
Cat and I LOVE this backpack!
My sphynx loves being carried around in this backpack....he sits and looks out the window or lays down and takes a bath. It's great for carting him around (he loves to come everywhere). It is also nice to be able to buckle him in when in the car!
Lightweight
So far I'm loving my new cat bag. I do wish it had more pockets to hold things.
This backpack makes your cat look like it is in a small spaceship
I bought this backpack because I saw a meme.
So far I like it.
The cat tolerates it.
My cats loves it
I recently moved to a bigger city, and kitty cannot go out alone anymore. He's restless and always trying to escape. Successful plenty of times- all my neighbors know him now. Everyone is great and returns him, but I worry about skunks, raccoons, cars. Sooo, I googled how to stimulate adventurous kitties —- long story short - we got the cat pack and WOW! Not only does Thomas enjoy it, but he happy, stimulated, and hardly try's to leave the house anymore (mailman misses him). Everyone in the city stops us when we're out with Thomas in his catback! It brings so many smiles and laughter to people! And best of all -happiness to my cat. It's very well made. Sturdy. I'm recommended a catpack to all my cat mom and dads out there! Best purchase of 2018 for me 😍
We Love It!
Aggie loves her backpack! We just received the bag tonight and after a few mins getting used to it with some treats, she jumped right in! Now she's sleeping in it - very cool :) Great customer support too !