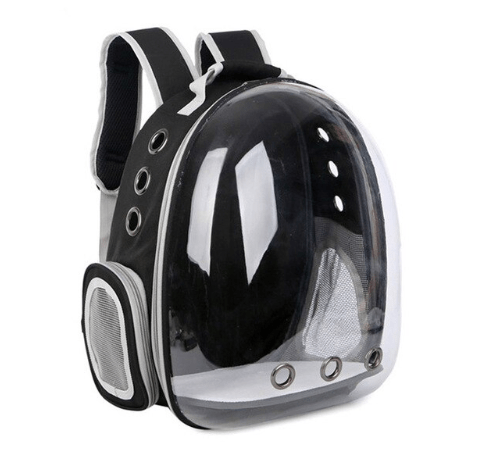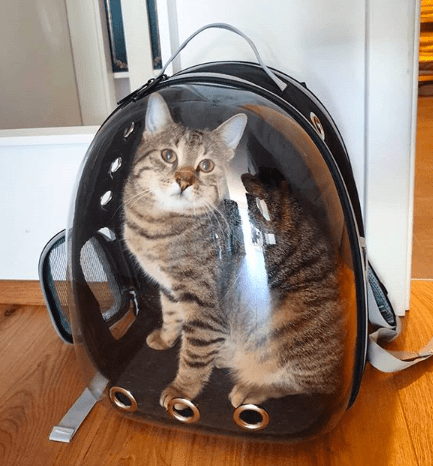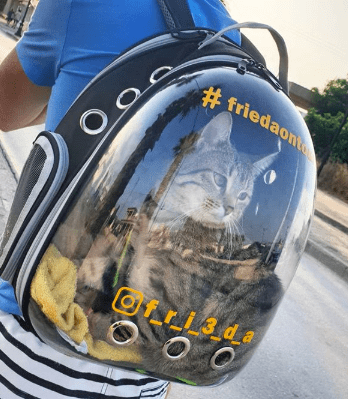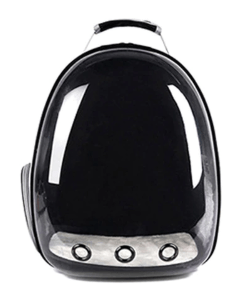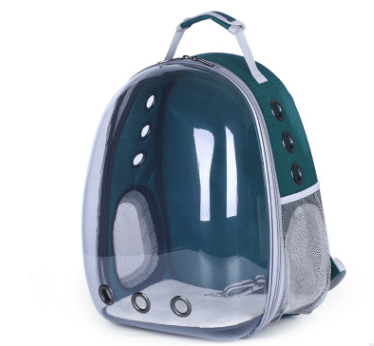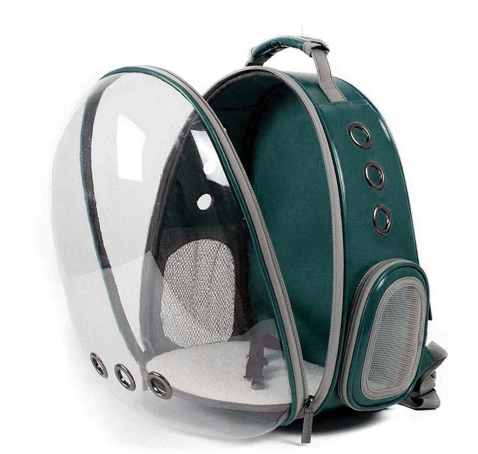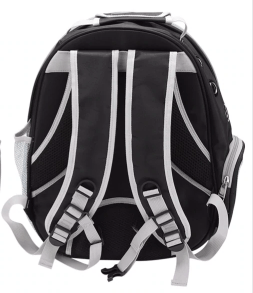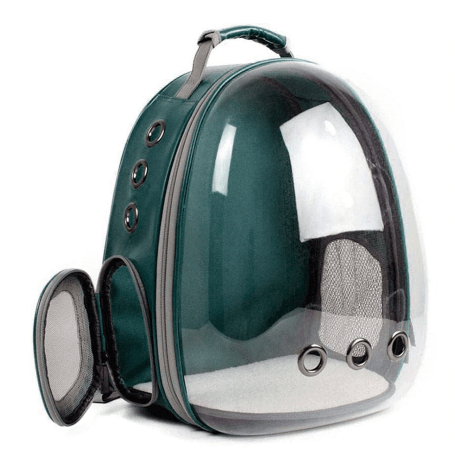 "The Voyager" Cat Backpack
Sale price

$130.00
Regular price

$220.00
(/)

Choose options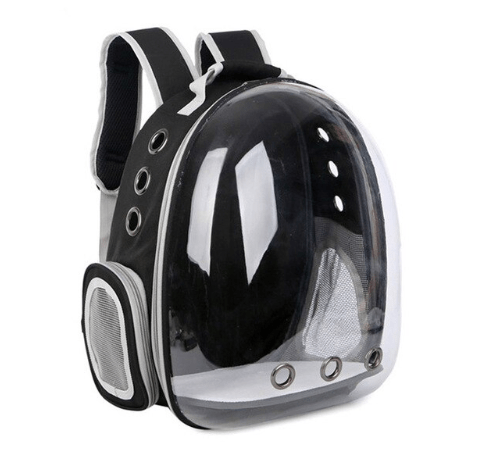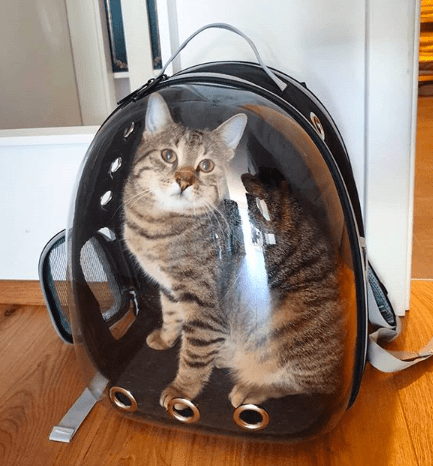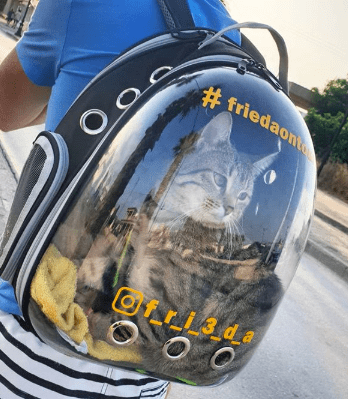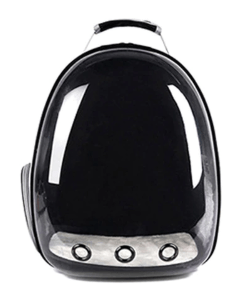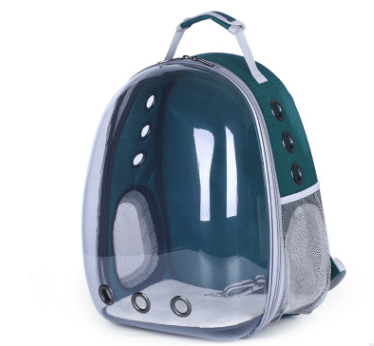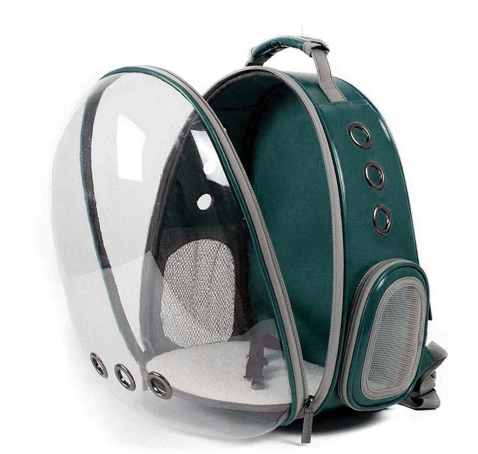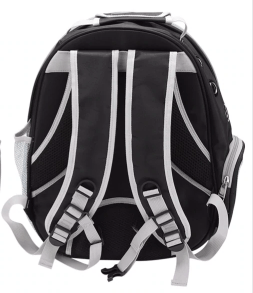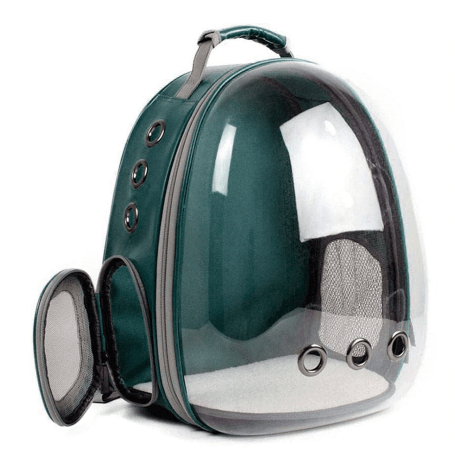 This cat backpack is great for voyaging, and (G-rated) voyeurism! If your cat loves attention as much as they love to people watch, then "The Voyager" Cat Backpack is the cat carrier for you.
Your furball will be privy to an unobstructed view of the world around them through the hard shell window, and is bound to attract many admiring fans as the two of you walk by! Ideal for smaller cats, "The Voyager" can comfortably hold animals up 13 lbs/5.9 kgs.
This giant bubble of a cat backpack includes:
A zippered door on the side of the backpack, so your cat can safely enter and exit while the bubble remains zipped.
A clip and bungee that attaches to your cat's harness, keeping them securely inside.
Strong mesh material on the sides of the cat backpack. It offers great breathability and is completely resistant to cat claws. No tears on our watch!
Air holes in the front and sides provide additional ventilation. Bonus: they are a great way to slip your kitty treats!
Adjustable chest and shoulder straps that allow you to fit the backpack perfectly to your body, and provide extra support for your fur baby's weight.
One spacious side pocket to hold a water bottle, cat treats, keys, or anything else you might need!
A soft plush mat that sits at the base of the cat backpack. It's removable, making it easier to clean!
Many of our cat backpack styles are airline approved. It depends on the airline. Learn more about that here.
Maximum Weight: Cats: 13lbs, Dogs: 10lbs || 5.9kg, 4.5kg
Dimensions: 16.5 x 13.4 x 9.8 IN | 42 x 34 x 25 CM
Bag itself weights about 2.6lbs | 1.2kg
All orders ship with love from our warehouse in New York. Orders are fulfilled within 1-5 business days. U.S. orders usually arrive in 3-5 business days depending on your location. Because of COVID-19 it may take up to 5-7 business days.
International orders orders also ship from our New York warehouse. For international shipping information, please see our international FAQs.
It's very cute and functional, however I don't believe it's worth the price that I paid for it. The quality is not the greatest at the end of the day. It's also a lot smaller than I would have thought, my kitten will soon grow out of it.
Perfect for a smaller cat
We purchased this specific one because our daughter's cat is on the smaller size (she is fully grown.) We liked the idea of the kitty being able to see out of it, but still feel protected by the plastic bubble since she is a bit skittish. They took her out to PetSmart and the kitty loved it. She didn't freak out or meow, just chilled. The plastic bubble front is a bit foggy, but otherwise, it is an awesome backpack.
Puuurfect Pawsome Catpack!
As soon as I opened the package and placed the Voyager Cat Backpack on the floor my cat went inside and explored with no problem. I have left it on the floor until we go hiking again so she can continue to explore and leave her scent. The Voyager is a puuuuurfect size for for a 7.6 pound kitty! I would recommend this pack for any cat that is 10 pounds and under. I highly recommend this product! It is lightweight and well made. The clear plastic bubble for the front allows kitties to see everything!
Love it
My daughter's cat that she babies while she is off to college loves the backpack. She said that once he got inside then he did not want to come back out.
This is the perfect backpack for travel! I flew with my cat in it, and we made so many friends at the airport because of it! Very comfortable. However, I only suggest for small to medium sized cats. Larger cats likely would not have enough room.