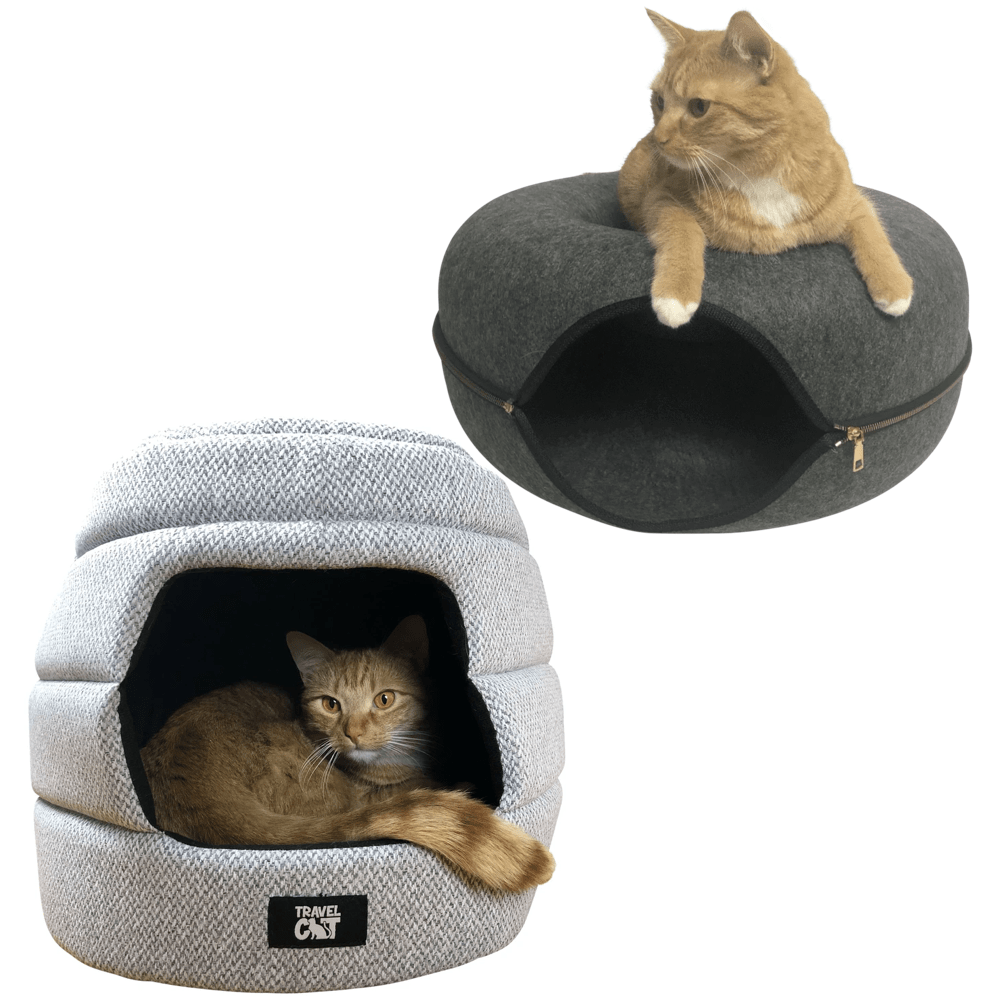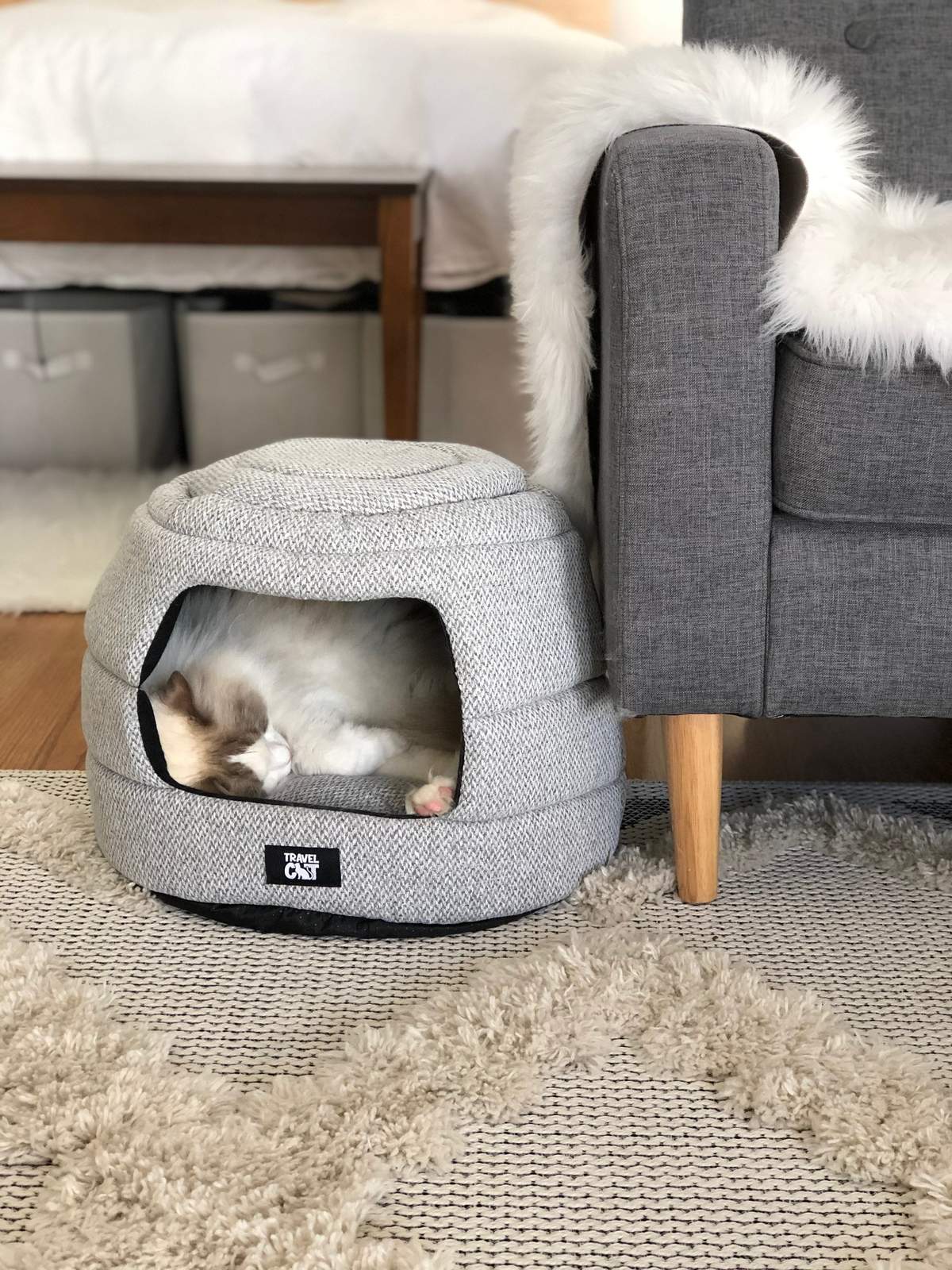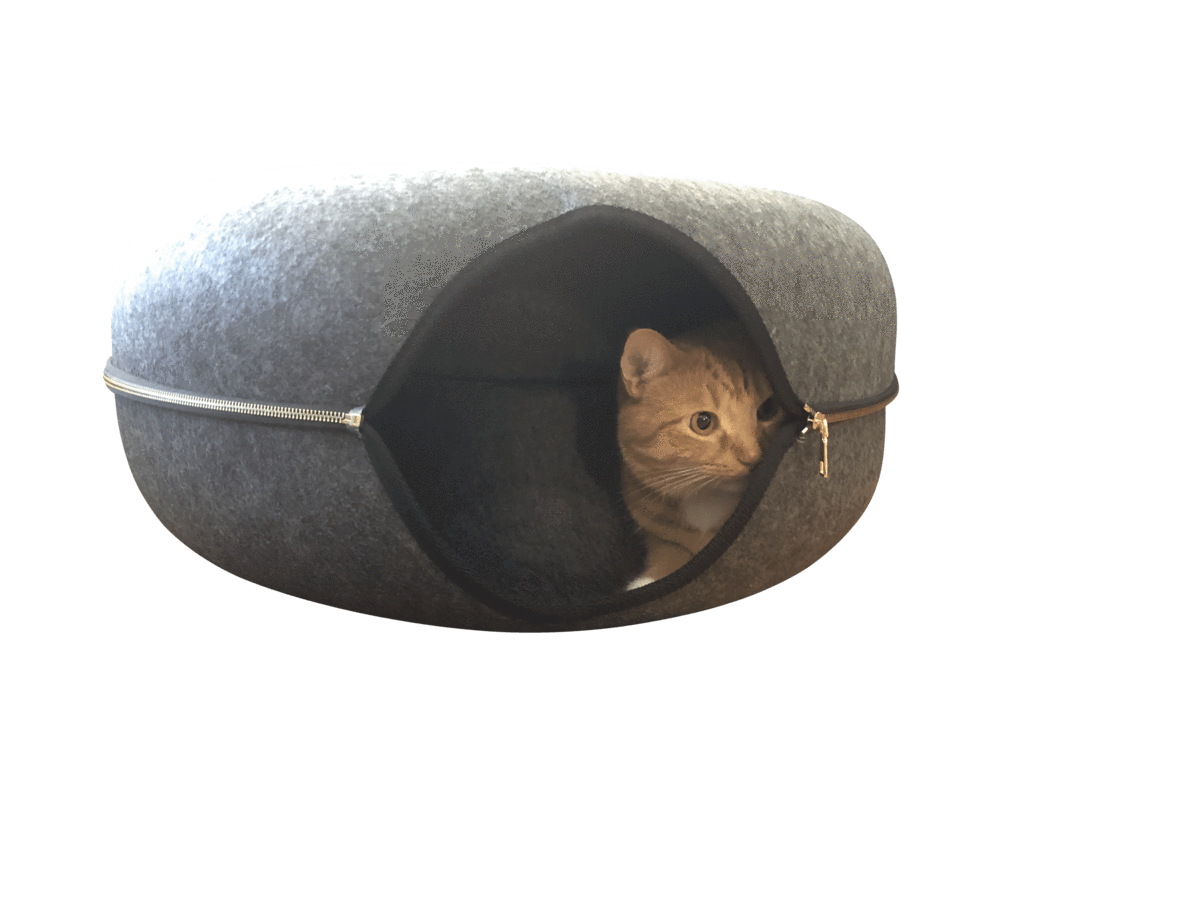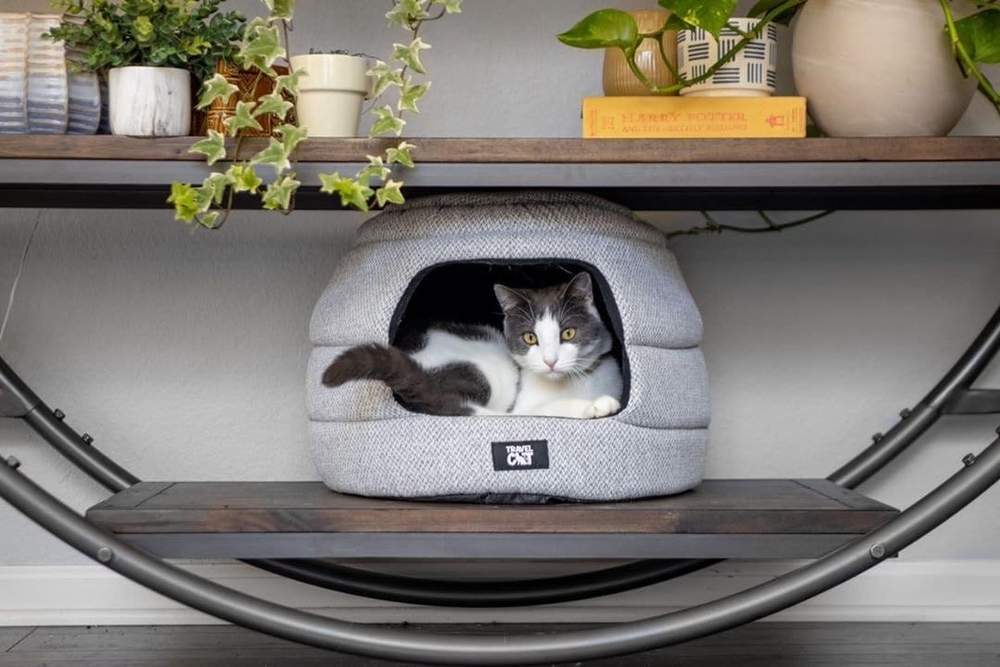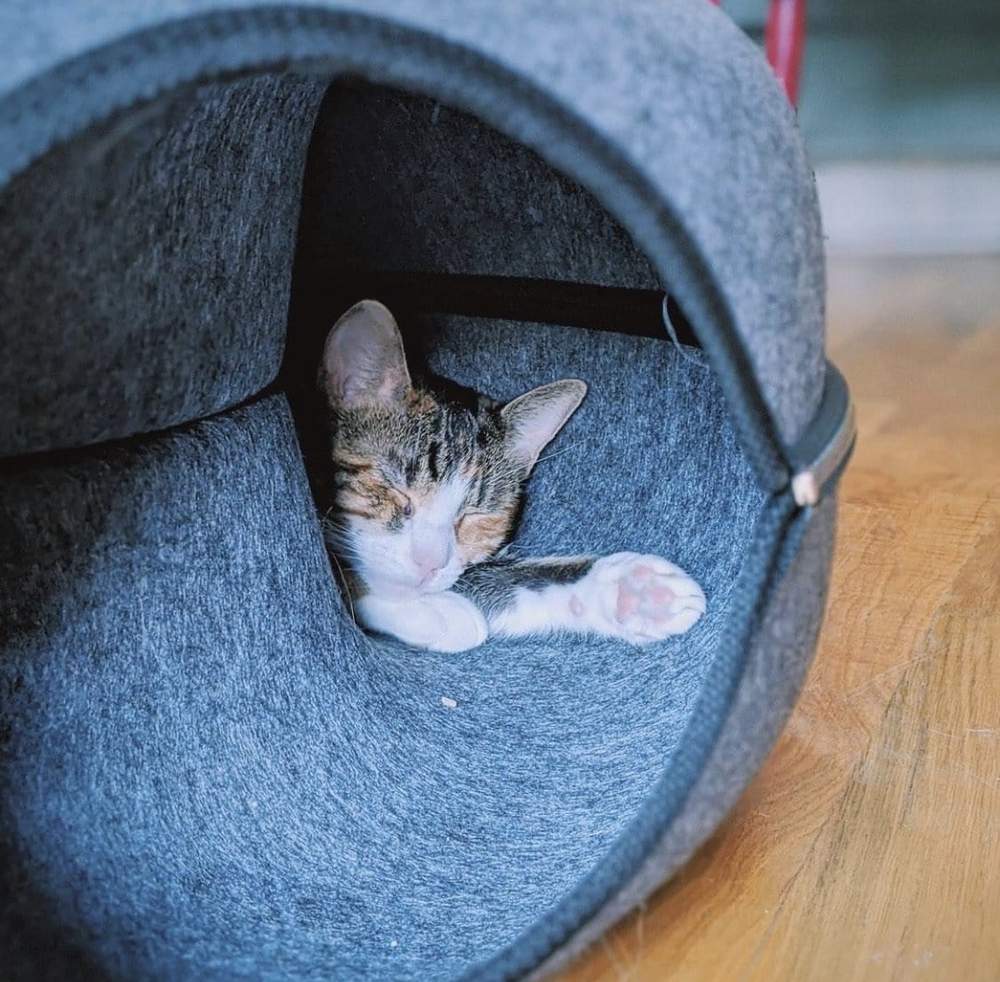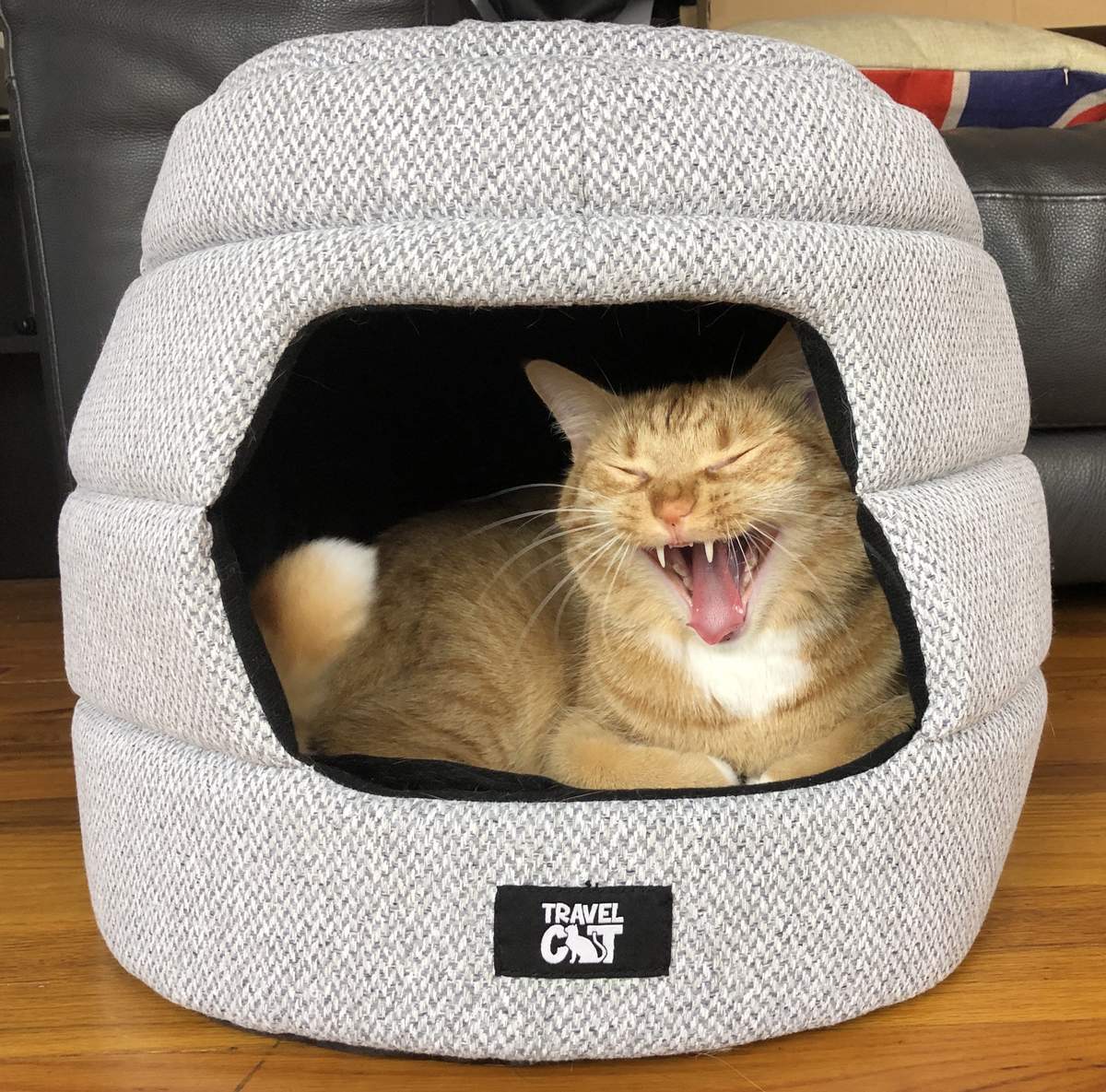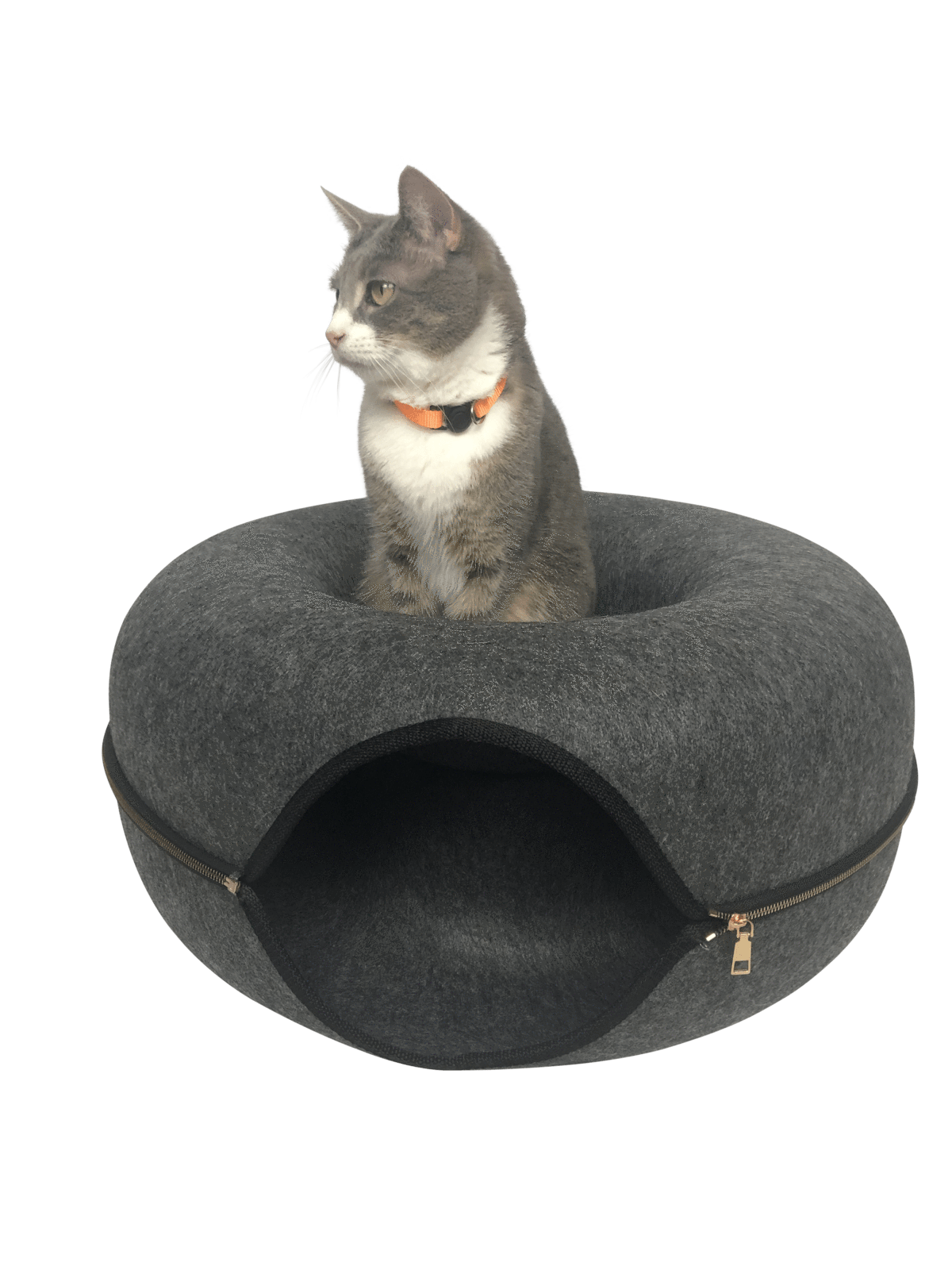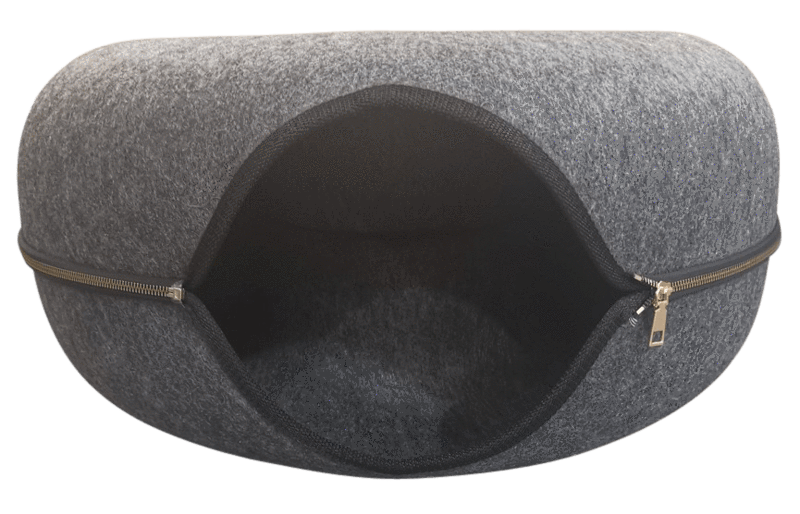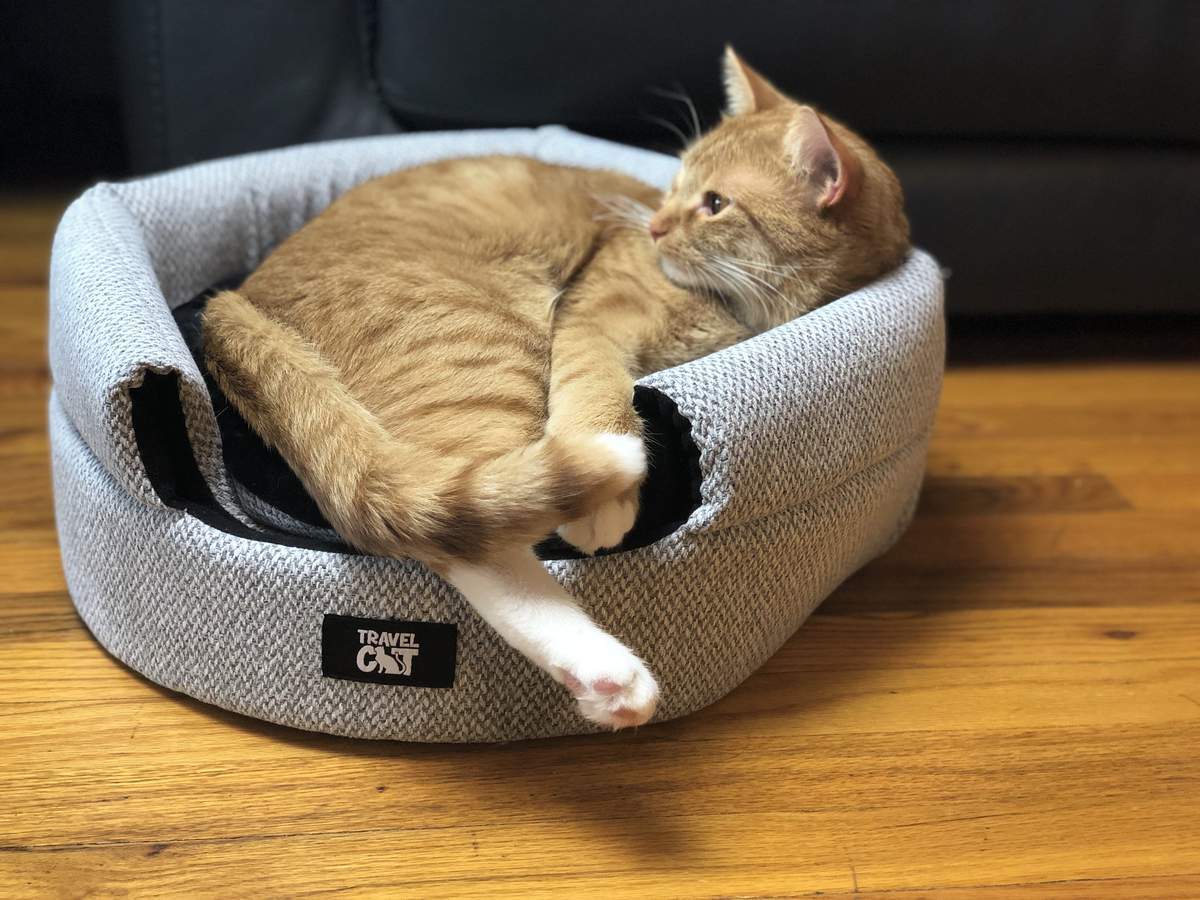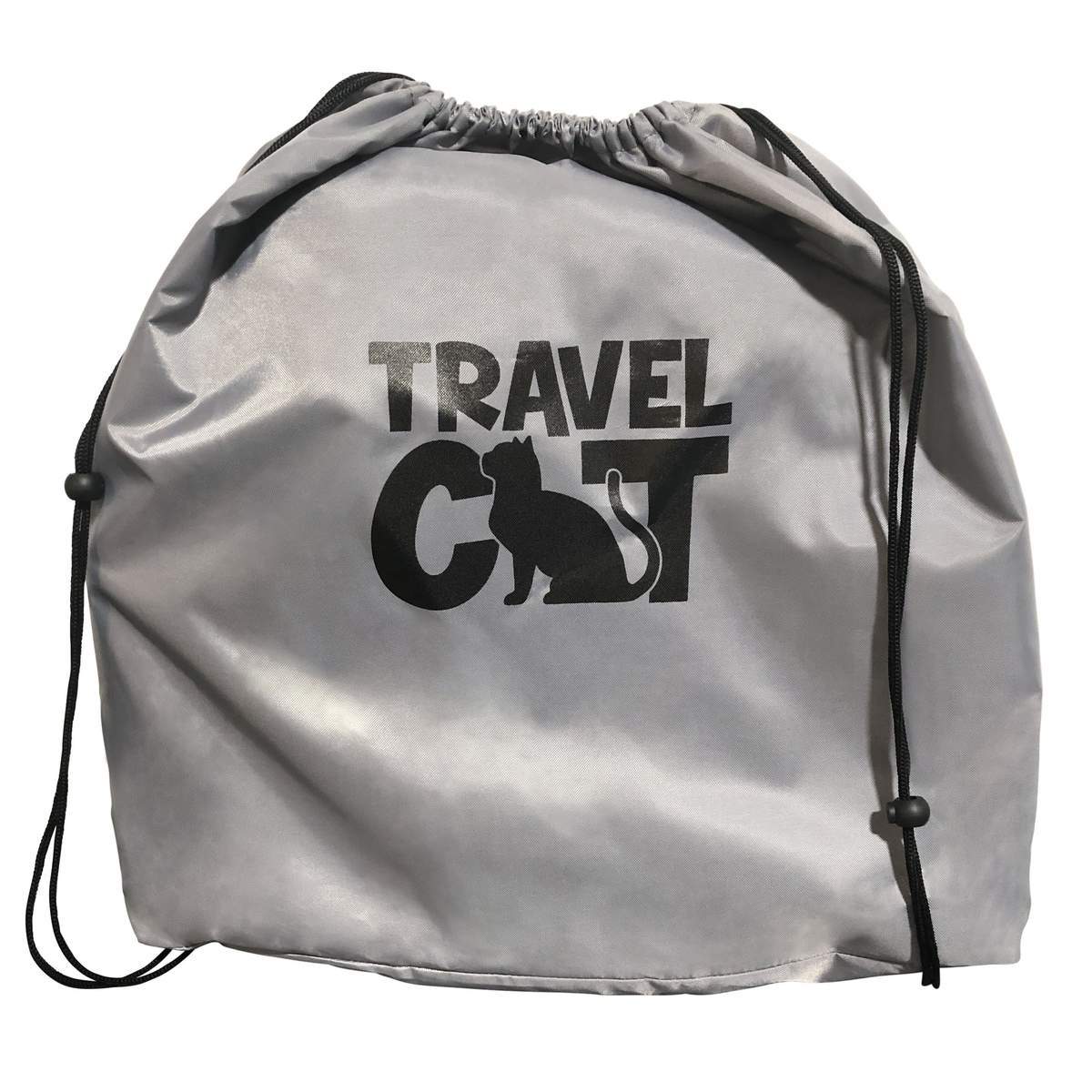 "The Cozy AF" Cat Bed Bundle
Sale price

$220.00
Regular price

$240.00
(/)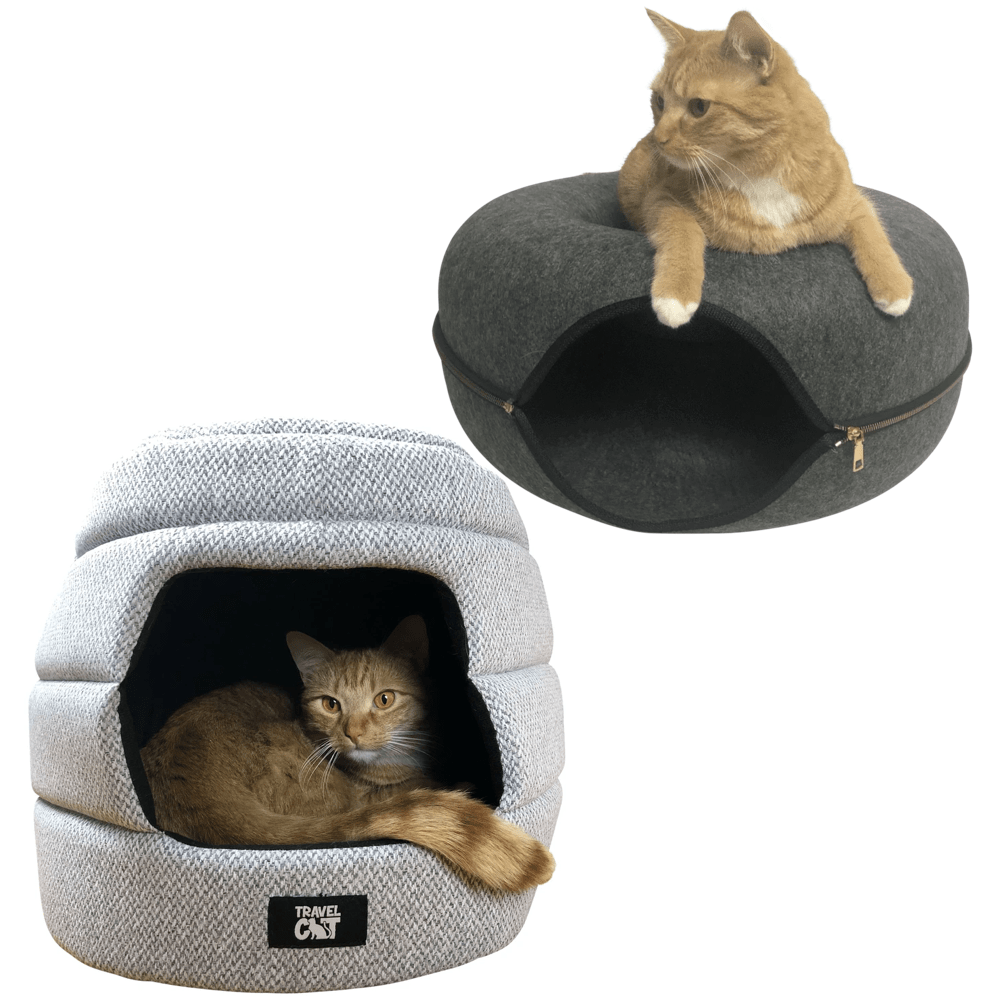 "The Cozy AF" Cat Bed Bundle
Sale price

$220.00
Regular price

$240.00
Choose options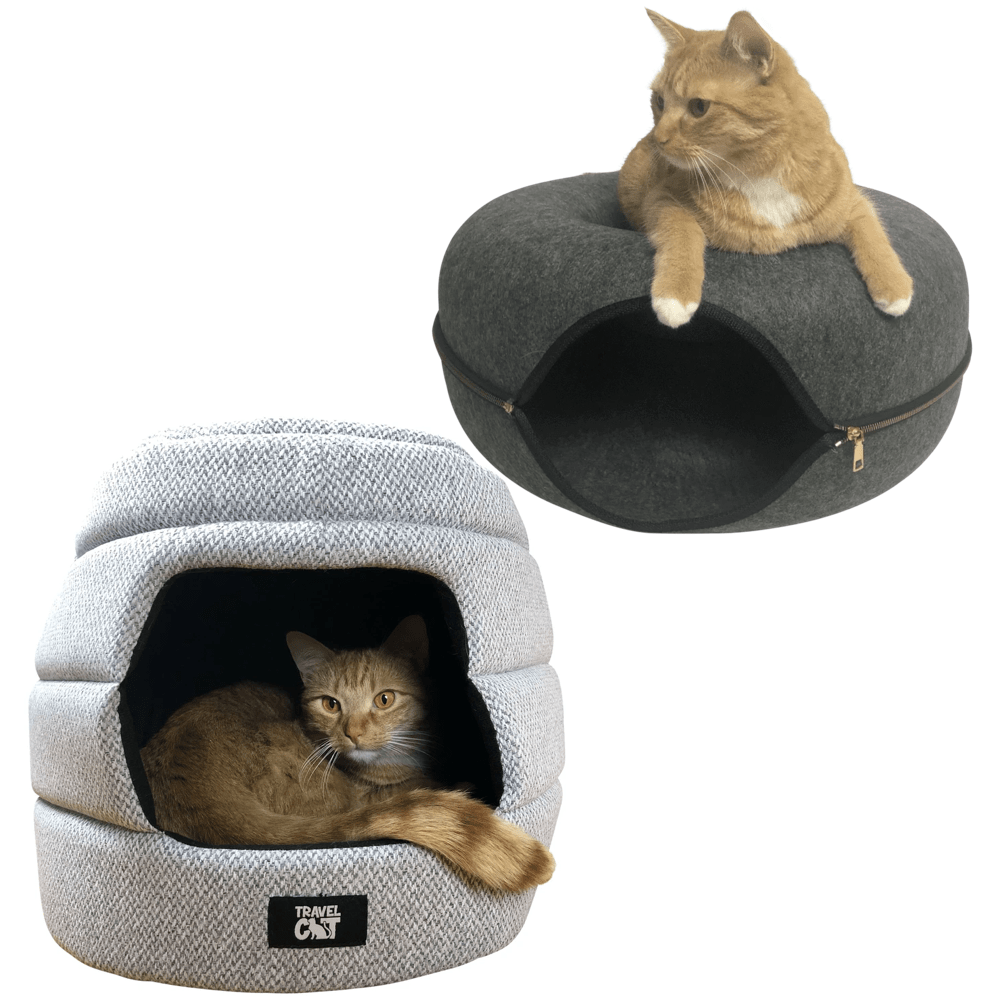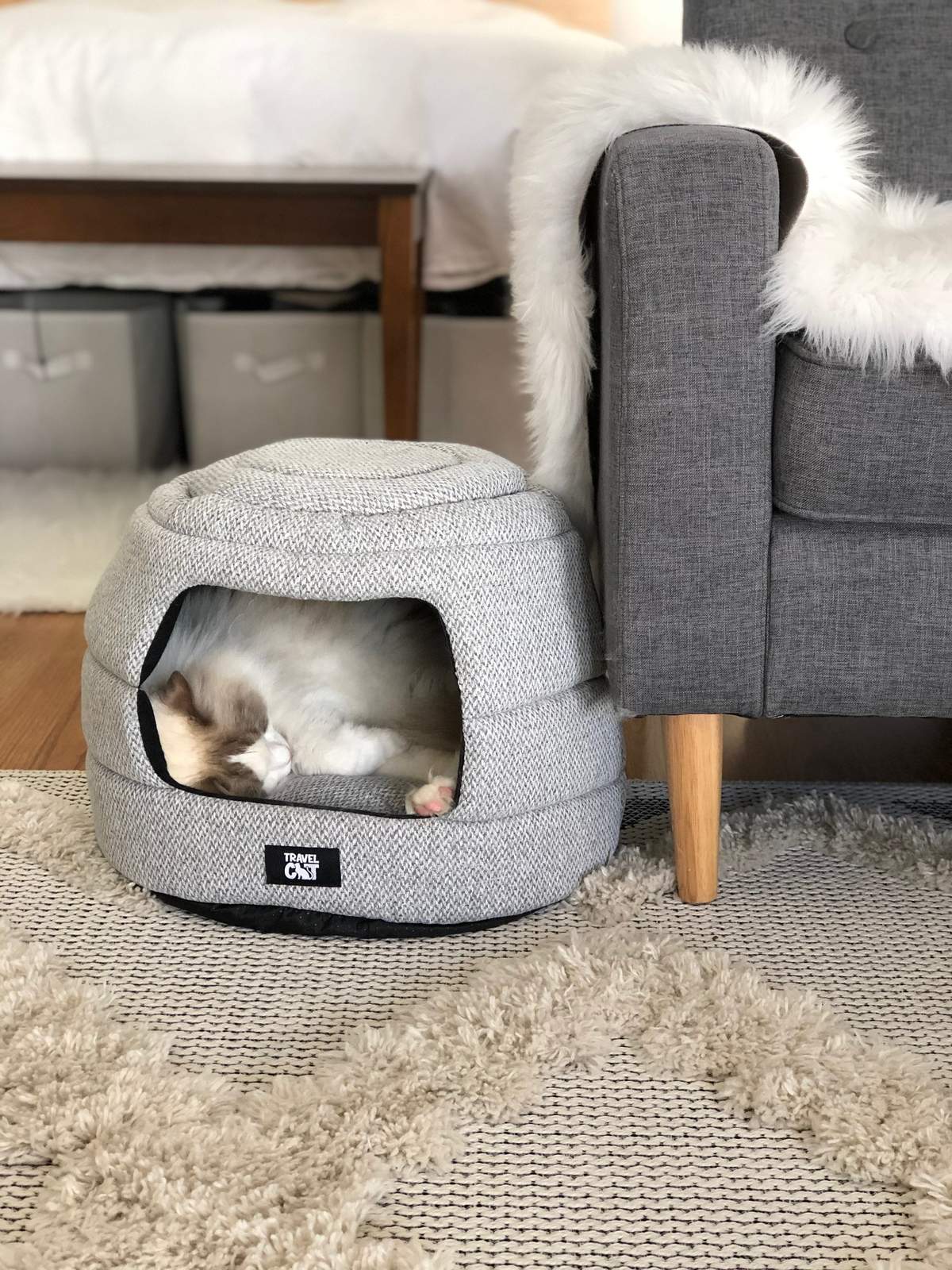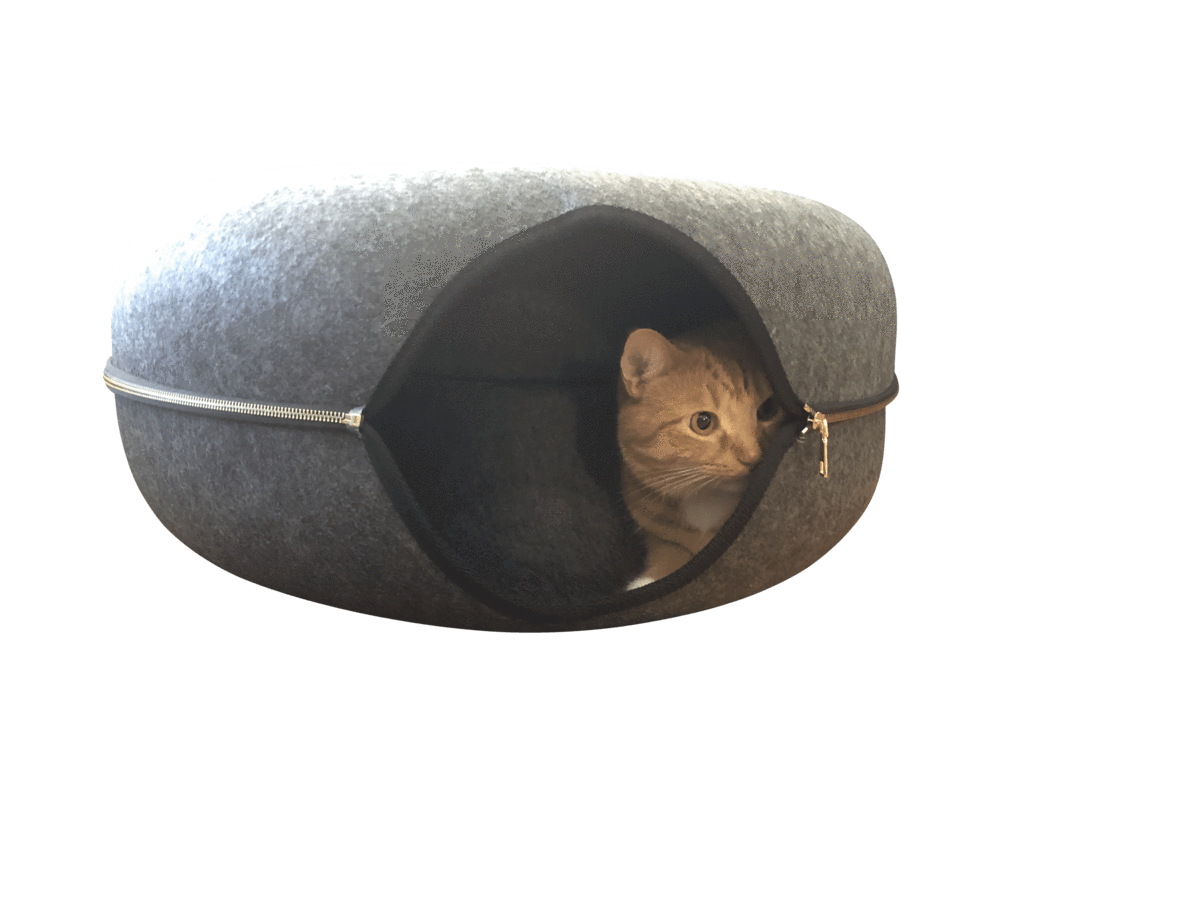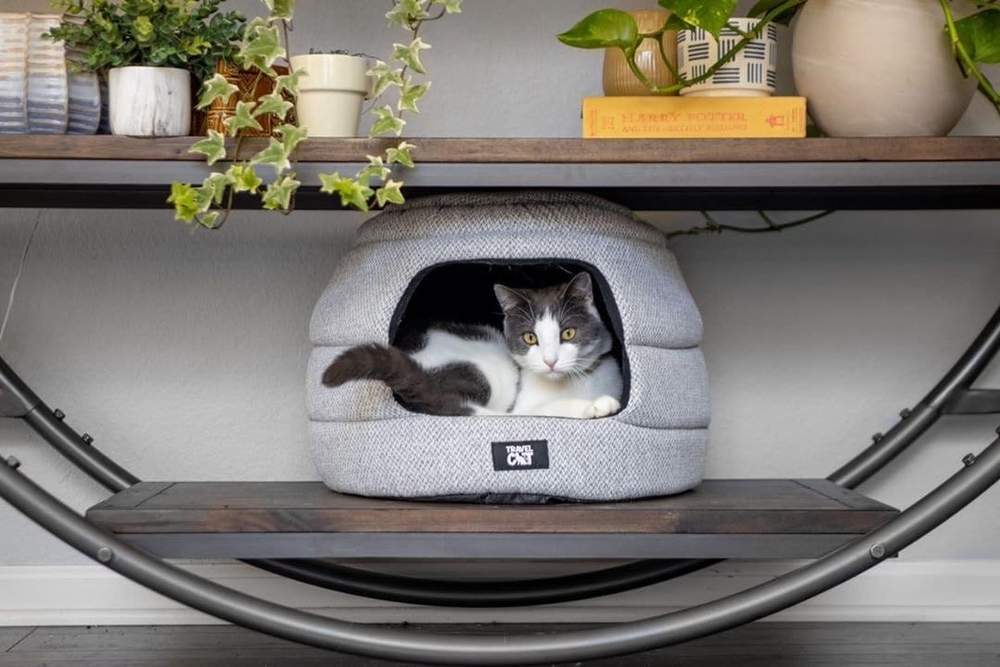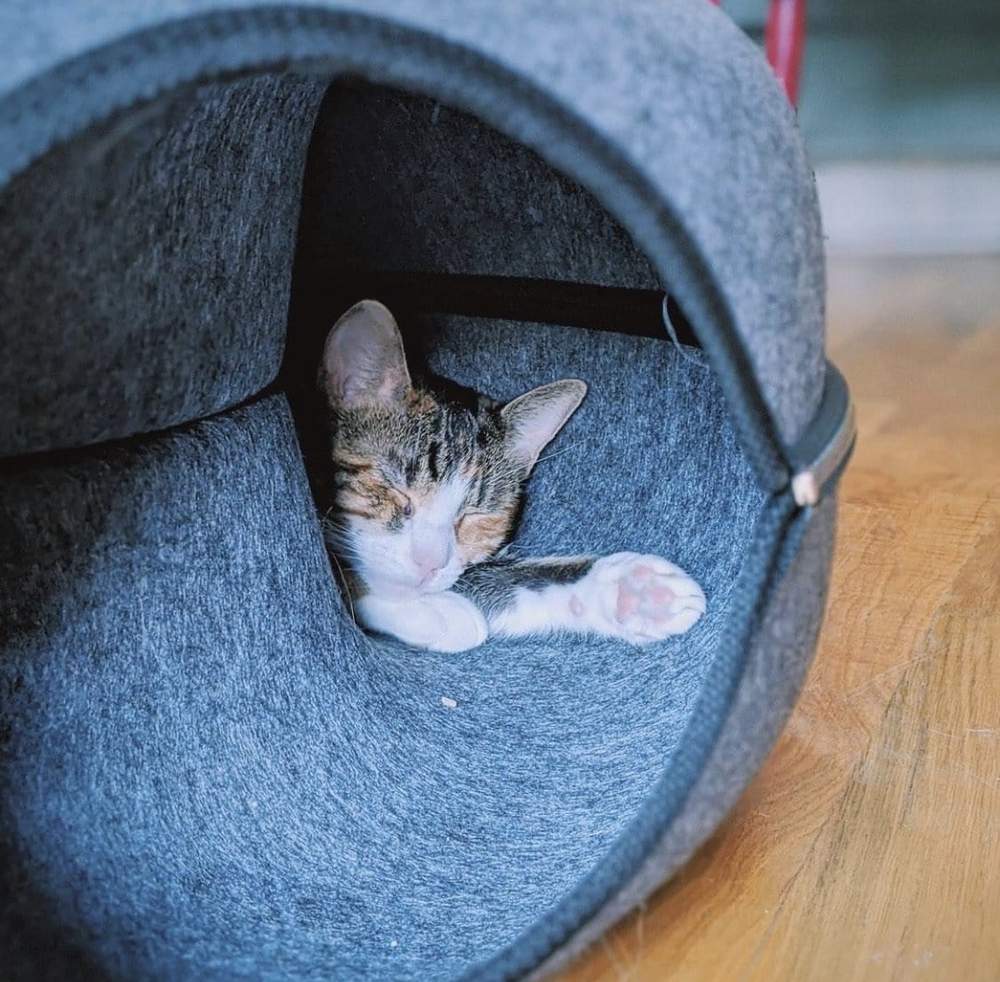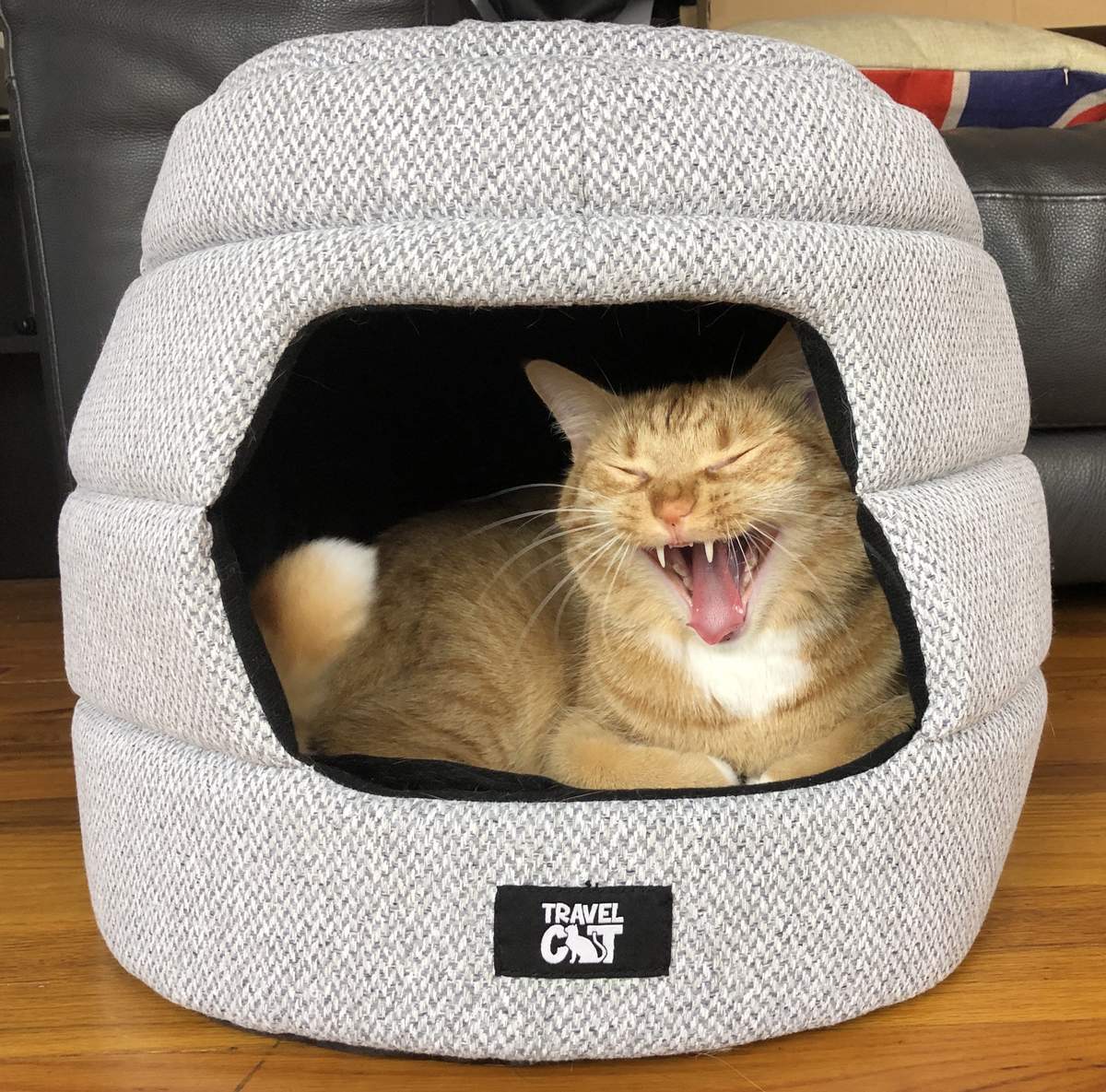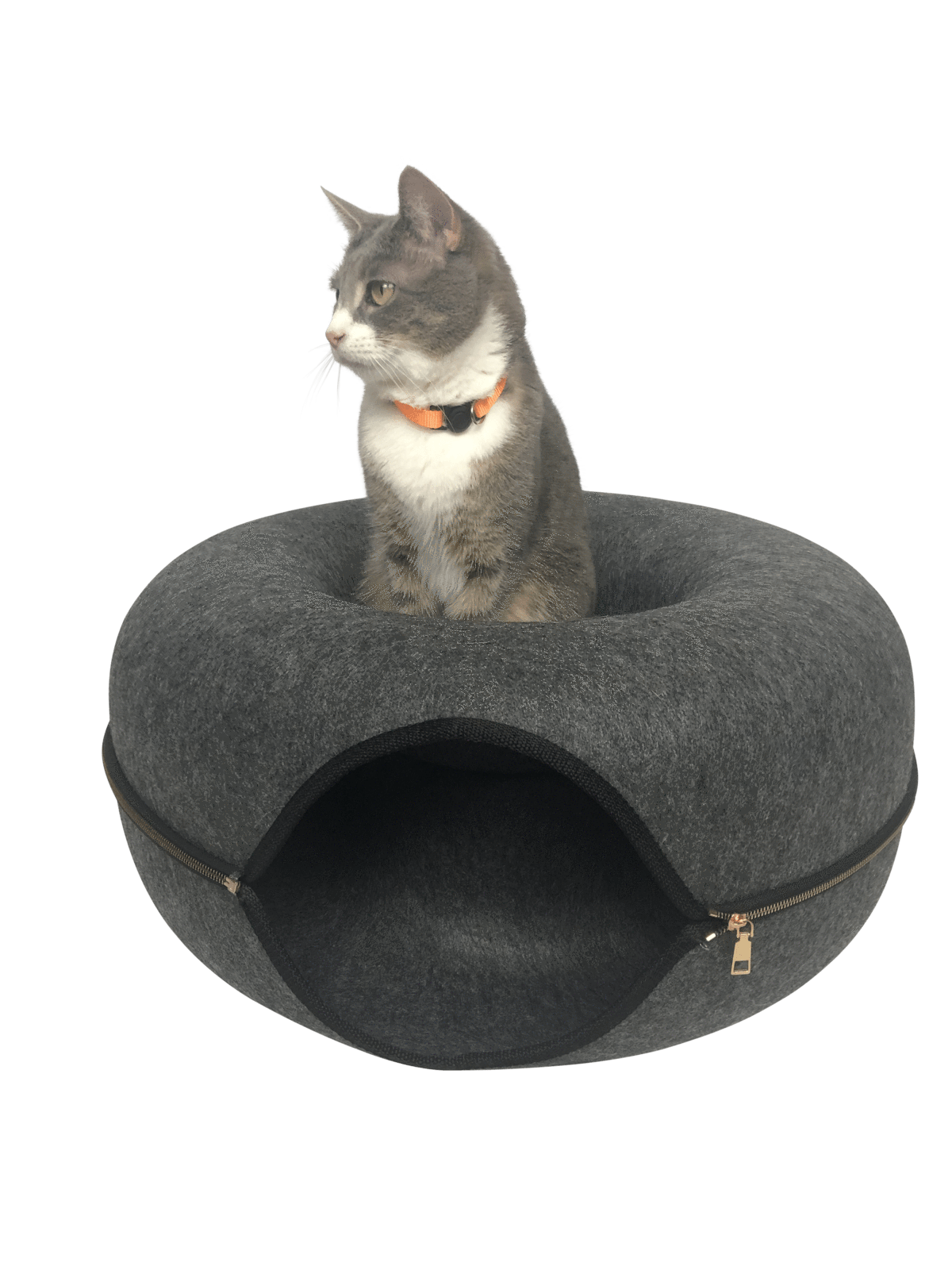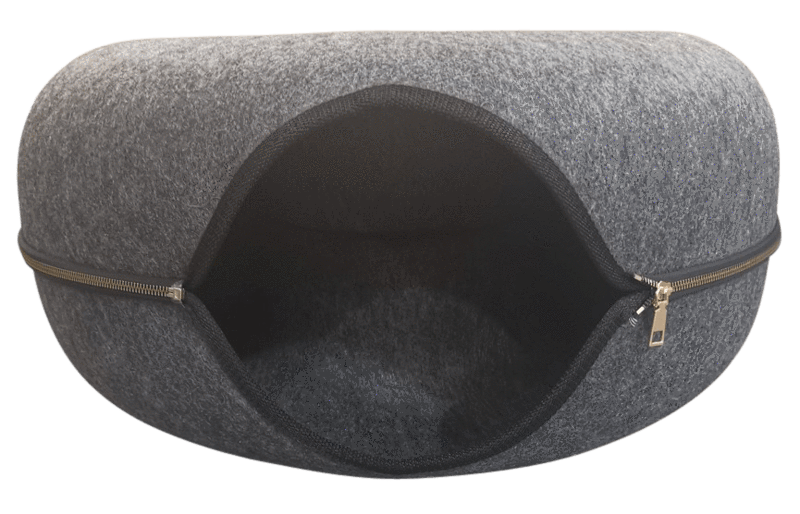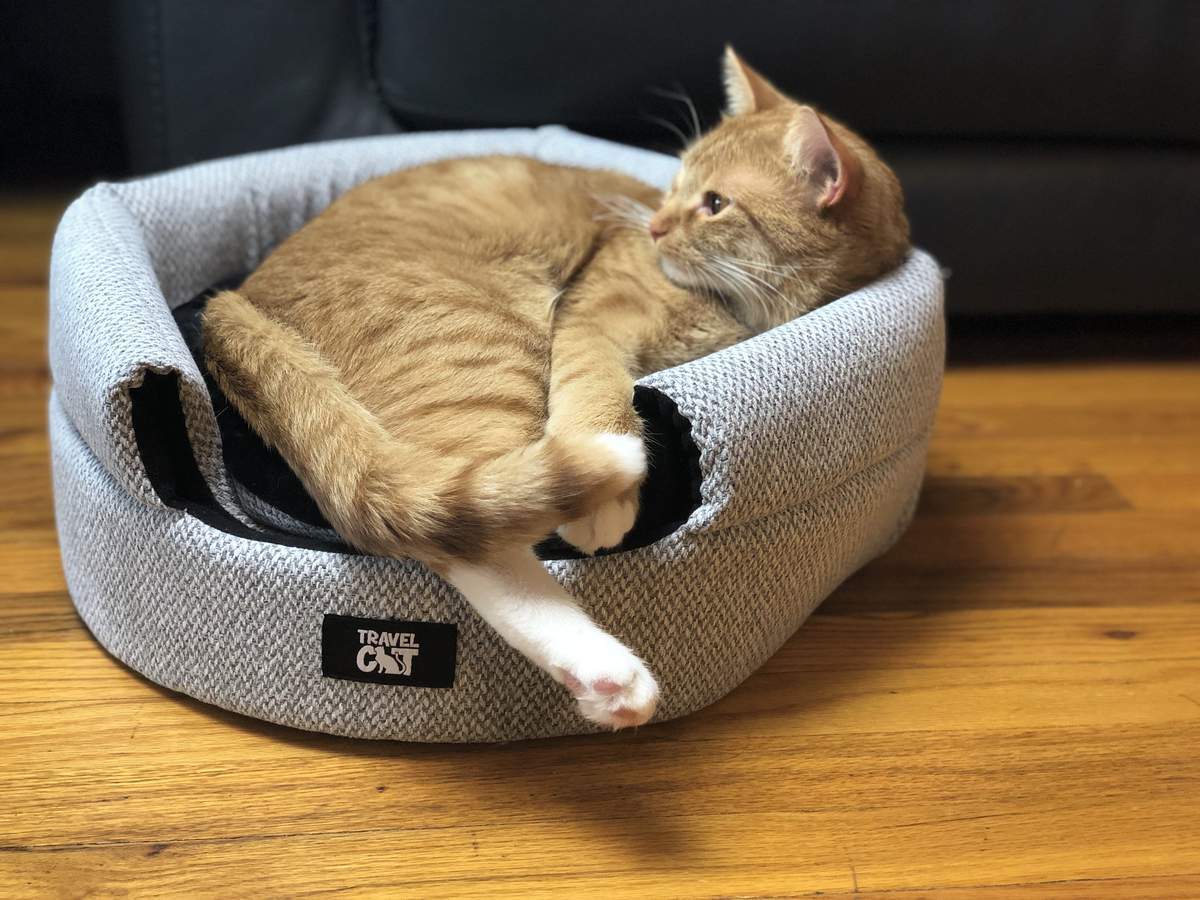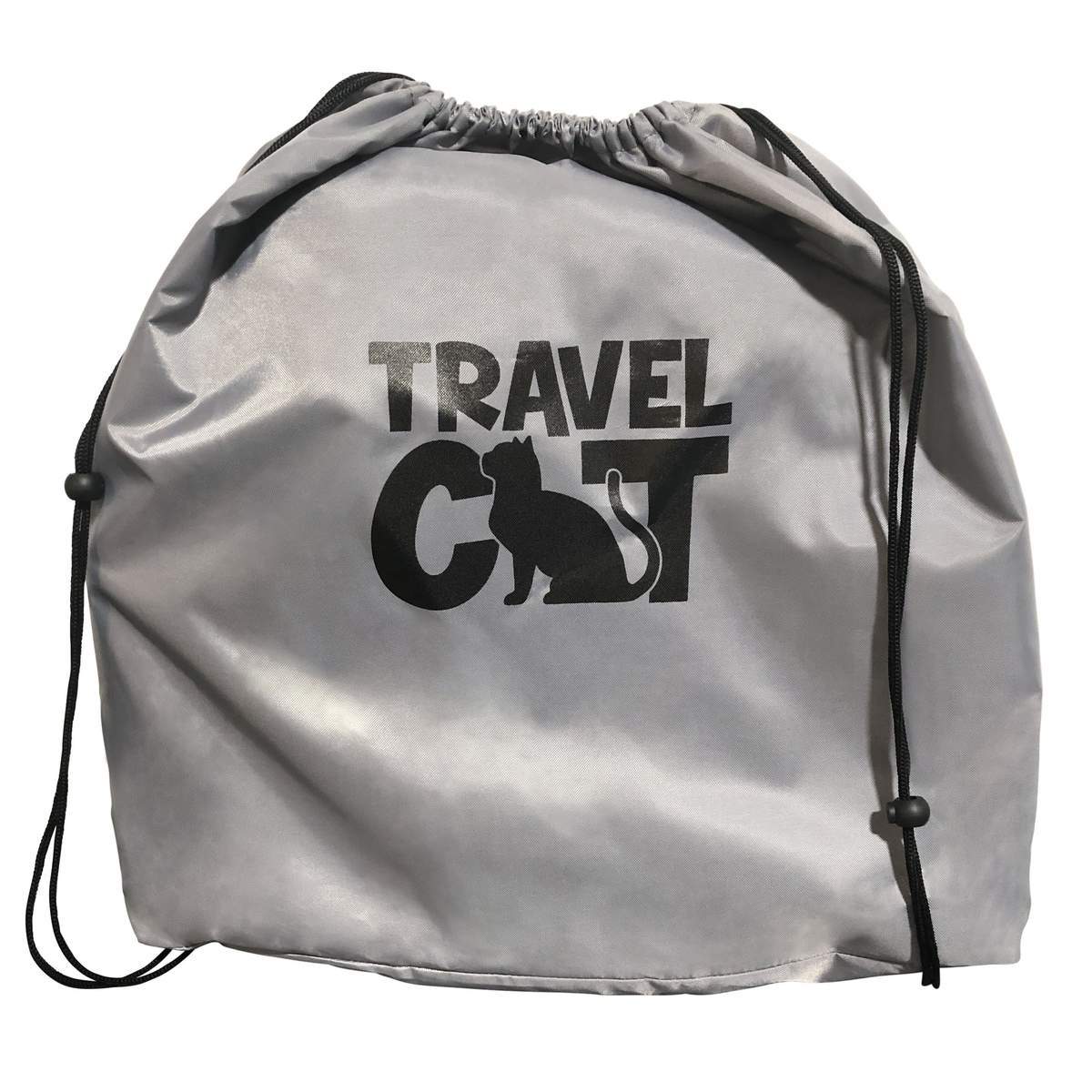 Get both "The Meowbile Home" Cat Bed & Cave and the "Donut!" Cat Hideaway Cave together in this bundle and SAVE!
—
"The Meowbile Home" Convertible Travel Cat Bed
This convertible cat bed is an on-the-go necessity and a stylish piece to add to your home. Designed with your kitty's comfort in mind, it has a full black interior for optimal coziness and collapses into an open bed for easy transport and convenience.
It even comes with a Travel Cat branded drawstring carrying bag.
Whether your cat likes curling up in company or likes their personal space, this cat bed is purrfect for snuggling up on the go or at home.
—
The Donut! Cat Hideaway Cave
A paws-itively cozy cat cave and bed combo! Whatever mood kitty is in, our Donut! Cat Hideaway Cave will surely satisfy their interest. For some privacy and comfort, they can either get cozy inside or rest up on top. And if they're in the mood to play, you or their fellow feline friends can use it as a fun peek-a-boo toy.
We understand how important claw maintenance is, that's why this cat cave is made with extremely durable, claw-resistant felt. So go ahead ad let your cat scratch away to their heart's content.
Anytime you'd like to take the Donut! Hideaway Cat Cave with you during long trips with your cat, you can! Or maybe you'd like to clean it and store it away for a bit. Whatever the case may be, just unzip to open it up for easy cleaning or storage. It's that easy!
This product ships to the 48 contiguous U.S. states only.
"The Meowbile Home" Convertible Travel Cat Bed
Soft fabric exterior and interior
Black interior fabric to keep things dark and cozy
Easily collapses into convertible bed
Comes with plush insert for inside or on top
Lightweight
Travels great!
Comes in Travel Cat branded drawstring carrying bag
The Donut! Cat Hideaway Cave
Adorable donut shape
Durable felt construction
Perfect for scratching
Stylish gold zipper trim
Lounge on top or hide inside
Ideal for group play
"The Meowbile Home" Convertible Travel Cat Bed
Dimensions:
25 in X 18 in X 17 in
63.5 cm x 46 cm x 43 cm
The Donut! Cat Hideaway Cave
Dimensions: 21" diameter, 6" height
All orders ship with love from our warehouse in New York. Orders are fulfilled within 4-5 business days. U.S. orders usually arrive in 3-5 business days depending on your location. Because of COVID-19 it may take up to 5-7 business days.
International orders orders also ship from our New York warehouse. For international shipping information, please see our international FAQs.
Cat hide outs
You guys are amazing great hide outs worth every penny 😻
The donut is THE favourite toy of my cats. They love it, scratch it and enjoy playing with it. The best purchase I made so far. Don't hesitate to buy it.
They also love the meowbile home, they feel safe inside.
Awesome Bundle
Our kitty family loves their "The Cozy AF" Cat Bed Bundle with the "Meowbile Home" Convertible Travel Cat Bed and the "Donut!" Cat Hideaway Cave! The Meowbile Home has found a spot on my computer desk as a comfy bed that is NOT on my keyboard. It is the perfect size for the variety of kitty body types we have in our house - from our barely 5 lb smol tailless girl to our hefty fully-tailed 20 lb big boy. The Donut! is so much fun and our kitties love playing in it either with each other or with a favorite toy. I love that it doubles as a scratcher! It is very entertaining to watch them play in it, and it looks super mod too :-). We also got our order super quick! I was very impressed with the delivery time.
The Best!
My cats rarely enjoy cat beds, but they totally are addicted to these two. "The Meowbile Home" Convertible Cat Bed & Cave and the "Donut!" Cat Hideaway Cave. Two of them love to crush the Meowbile home convertible bed and sleep on top. Meanwhile, Billy loves to curl up in the center of the donut. he has claimed it as his. Thanks
Five stars for the cave; zero stars for the donut
The cat cave is great. My cats sleep on top of it the most.
The donut …. I received and couldn't zip it together. I reached out to customer service and got the we'll get back to you in 24 hours email. It's been 2 months without a response but it's understandable because cats don't have thumbs and typing is hard. In the meantime, my cats turned the box into a bed. They'll be just fine. But yeah, I can't figure out how to put the donut bed together so I took a star away. Help 😻