Get Featured: Share Your Story, Videos, and Photos with the Travel Cat Community
Want to share your favorite stories of your cat's travels, adventure, and cuteness?Click on the forms below!
We have multiple ways to share photos and can do more than one, and submit new photos and videos at any time.
Submit just photos and videos of your cats enjoying your Travel Cat gear at anytime for the chance to be featured on social media and marketing materials. Your kitty could be the next face of Travel Cat!
Did you adopt or rescue your cat(s)? We want to hear about it. We're all about adopting and not shopping -- and would love to share your story as a way to encourage more people to adopt and rescue!
Choose questions to answer and submit your favorite photos.
Want to talk about why you love to travel and adventure with your kitty? Your favorite tips? Fill out this interview questionaire to be featured in our catstomer bio series!
Choose questions to answer and submit your favorite photos.
Photo by @vacation.cat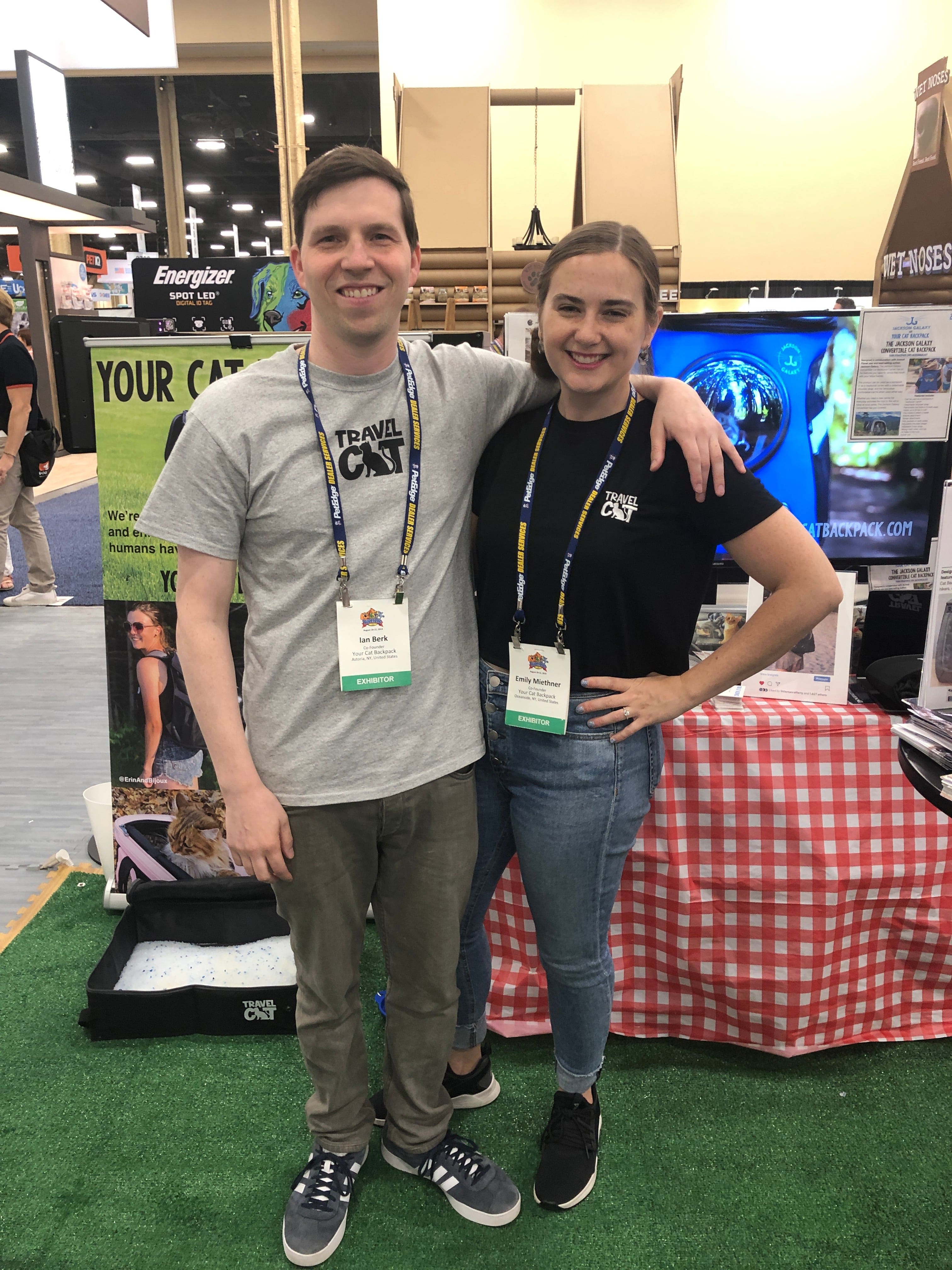 Family & Woman-Owned
Travel Cat was founded by me, Emily, and my husband, Ian. We've been together 14+ years and married 4+ years. We've both always been entrepreneurs - Travel Cat is our first business founded and run together.
Carried in 500+ Pet Stores Across the World
Let your local pet stores know they can carry our products. We love supporting other small business with our gear.
Meet us at IRL Cat Events
We love meeting you in-person and have attended tons of cat shows and events, oftentimes bringing panels of our catsomers to share their tips and experiences. Where should we go next?
3,000+ Cat People Hosted at our Virtual Events
We've hosted fun, free educational virtual events since 2020 - including our annual Travel Cat Summit.
New York HQ & Warehouse
Our team is based in New York and we run our own warehouse in the Empire State as well. This means more control and quality when it comes to getting you your gear!
Meet Andie & Wilfie
Meet our rescued babies and product testers. Andie is a daddy's girl, and Wilfie is a mommy's boy.