Bijoux and Erin Hiking Canada: Your Cat Backpack Featured Feline
We're excited to feature the stories, tips, and love from our very own catstomers. Shop our cat backpacks here.
Erin and Bijoux were early catstomers of ours. We've featured them in many of our promotional materials and marketing! We love following their adventures on Instagram. Read on for many awesome training and adventure cat tips from Erin!
Want to be featured? Email yourcatbackpack@gmail.com.
Human
 

name

Erin

 
Cat name
Bijoux
Location
Thunder Bay, Ontario, Canada
Where can we find you or your furbaby on Instagram?
@erinandbijoux
What style is #yourcatbackpack?
What was your biggest reason for getting your cat backpack?
We love going camping, hiking and spending time outdoors but we hadn't found a good system to transport Bijoux in. We tried many different human focused backpacks and other 'at home creations' but nothing seemed to work. After coming across the cat backpack we knew this was the perfect choice!! I didn't even think twice about it and hit order and a short time later our backpack had arrived!!
What's your biggest tip for getting your cat used to your cat backpack?
I only take bijoux out in the backpack if we're going on an adventure or out to have fun. I avoid taking her to places like the vet, to avoid her having negative feelings towards it. Now that she understands that the backpack leads to fun, she have no problem getting in it. We took things very slow at first- I carried her around the house in short bursts and added in treats.
Travel: What are your tips for your kitty feeling comfortable during airplane rides?
We've only been on one airplane ride together, but I would say very similar approach as with the car. Something I wanted to try out but didn't get a chance before our flight- I wanted to wander around a mall or any other crowded, loud, indoor space.
What's
 

your cats preferred

 

method

 

of travel in your cat backpack? Bubble? Screen? Top open?

We usually travel with the bubble but on warmer days we like to put the screen in.

 
What's been your favorite outdoor experience with your cat?
One time when we were camping with our best friends (a human and a French bulldog) we all decided to take a quick hike before dinner. We ended up getting lost and had to bushwhack through some very thick brush to get back to our campsite. Bijoux was tucked away in her backpack having an easy ride, while the rest of us struggled back to camp. I bet our Frenchie friend wished she had a backpack of her own that day haha!
Tips for hiking, biking, and general outdoor adventures with your cat?
Take it slow at first! Only do what your cat wants to do, some cats have no interest in adventuring around and would much prefer to watch from the front lawn. We started with the backyard and went from there, luckily for us Bijoux wasn't done exploring at the edged the yard. But we always make sure her harness is secure.
What are your tips to get your kitty feeling comfortable during car rides?
When Bijoux was very very young we had no choice but to return to Thunder Bay from Toronto, so we put Bijoux in the car and away we went! I had done lots of reading and research beforehand on things I could do such as; Feliway spray, CBD drops and of course lots of treats and wet food. I think because she was so young at the time of her first long car ride she is now very well adjusted. So start young!!! I make sure to pack accordingly also so that she can see out the window and has a perch to watch the never-ending TV show.  
Many of our
 

catstomers

 

want to leash train their cats. Tell us about your experience with that. What worked best? If you gave up, that's ok, too. What was your deciding factor?

We started leash training but didn't make it all the way to full out walks. I really enjoy following @cat.school , their page has many useful tips and tricks for leash training your cat. It really helped me through the first few stages of training. Unfortunately, Bijoux likes to explore at a very slow pace so this is why the backpack is super handy! We'll use the backpack on the trail and then stop and get out to explore. Bijoux is still leashed while exploring around and is comfortable in her harness, but keeping up with the humans and dogs is not her strong suit. I also have a steak that drills into the ground and has an attachment for her leash. It's perfect for her to roam around camp or the yard.

 
What's your biggest tip for other cat guardians?
Always keep reading and researching!! I make sure to always keep doing my research and keep up to date with my favourite cat influencers. No matter how much you think you might know, there's always more to learn.
What's your favorite part of #yourcatbackpack?
Travelling has never been easier! It's made it possible for Bijoux to experience so many different environments and I'm so thankful for that!  
We love our catstomers! Shop our cat backpacks here and email us at yourcatbackpack@gmail.com to get featured.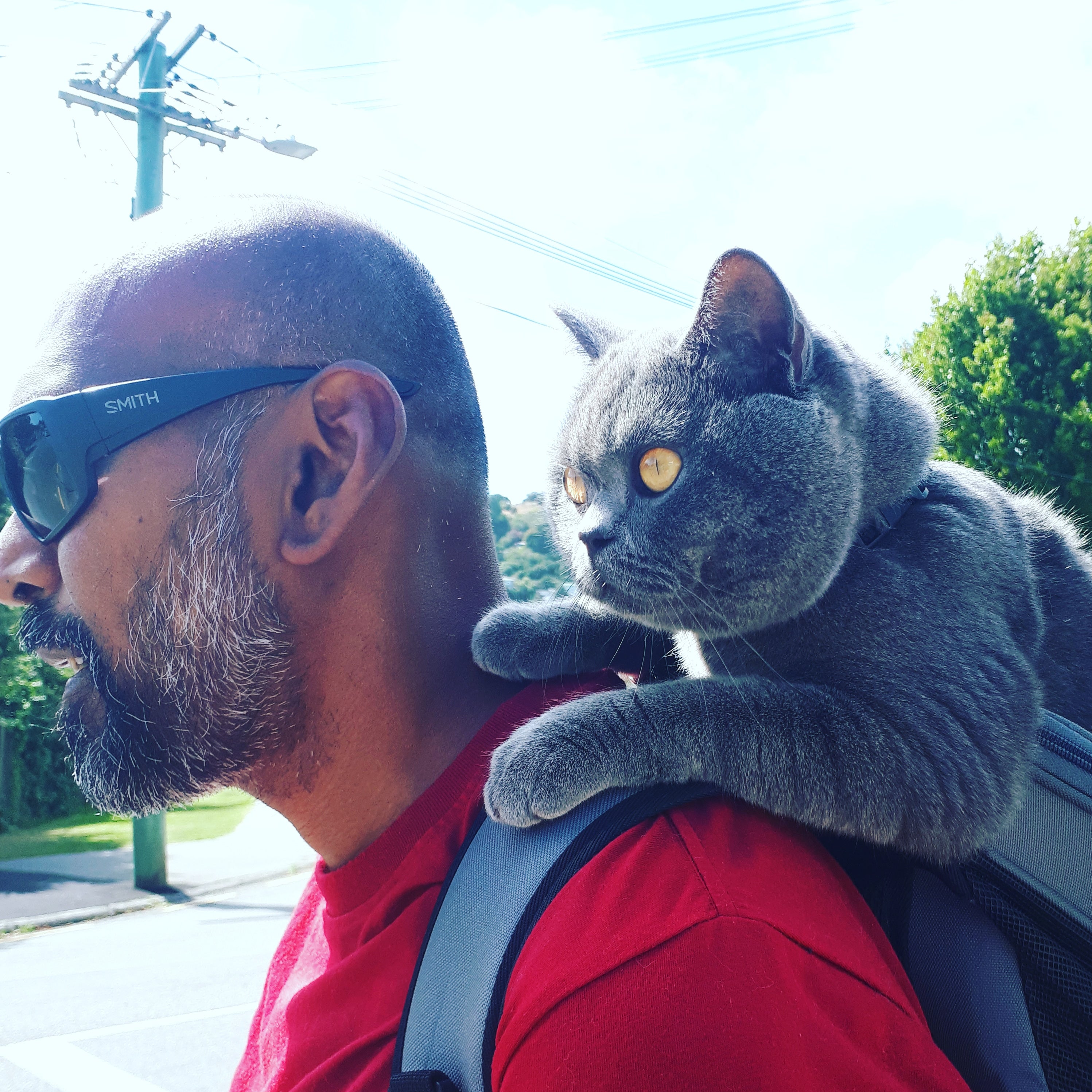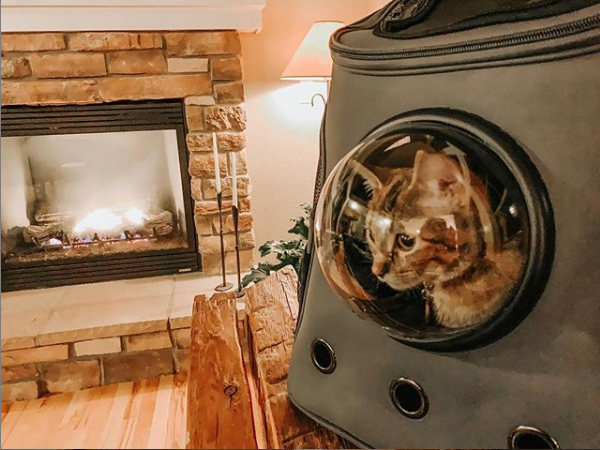 Cider: Your Cat Backpack Featured Feline
What's your favorite part of #yourcatbackpack? Being able to explore the beautiful state we live in with our cat. It also motivates us to try out new places we wouldn't have gone to. Plus, trips to...
Read more