Travel Cat Tuesday: KAT Charity from Hawaii
Welcome to Travel Cat Tuesday, where we highlight members of the Travel Cat Community! Want a chance to be featured? Use #TravelCatLife on social media and tag our account! Follow us on Instagram: @YourCatBackpack & TikTok: @TravelCatShop
😿 Did you know that there are over 50 million homeless cats in the US alone?! People who TNR, foster, and volunteer at shelters are actively working to lower that number.

🧡 Getting kitties off the street & neutering to release keeps the problem of overpopulation from getting worse, and helps kitties to find a loving home. Shelters and individual cat heroes need help when it comes to funding & support for all of the work that they do - that's where you come in! 🙌 
We're giving away $5,000 to deserving cat welfare orgs & individuals based on YOUR votes. Vote now for this year's Forever Home Heroes & enter to win Travel Cat gear for yourself! 
Meet last year's Forever Home Heroes runner up, KAT Charity from Pearl City, Hawaii 🌺
KAT charity is an amazing organization that combines care for kids with disabilities with care for kitties. They run a cute cat adoption cafe called Toe Beans & Dreams, working to pair kitties with loving homes! They keep a running tally of all their adoptions, and just hit 87! Great work KAT Charities, we love seeing the cat community band together to help kitties in need. Keep up with their charity on Instagram & watch the adoption number grow. 
A little snuggle sesh 😽
 They put in the work and play!
 New best furiends for life 🐾
A visit from the cat daddy himself, Jackson Galaxy!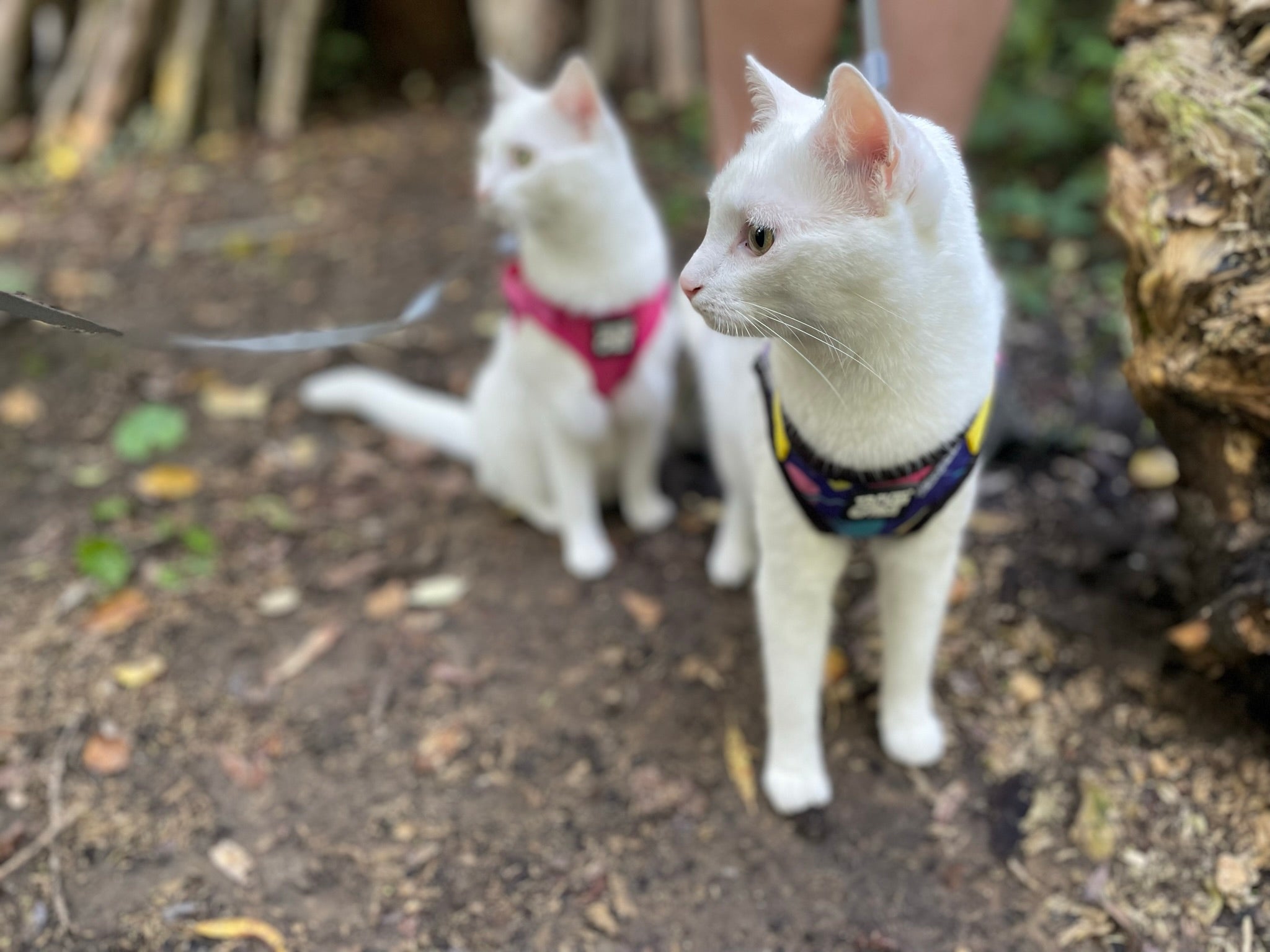 Lex and Lana The Trailblazing Kitties
This Tuesday, meet adorable sibling kitties Lex & Lana from @xlex_and_lanax. These furiends enjoy exploring the great outdoors with their cat parents and are learning how to be more confident w...
Read more