Return Policy
Can you cancel my order?
We're unable to cancel orders once they are placed.
Do you do returns or refunds?
Exchange or return items for store credit within 20 days of receipt here: travelcatshop.happyreturns.com
United States:
Exchange or return harnesses and small items for store credit to a convenient return bar. $4 processing fee applies.
No printer? No problem. Drop off your return or exchange at one of thousands of Return Bar locations nationwide. No box or labels needed.
Quick and easy. Get your store credit initiated immediately when you return at a Happy Returns Return Bar location.
Happy Returns' eco-friendly process uses reusable packaging and aggregated shipping to help reduce impact on the environment.
To return by mail with a free shipping label, a $10 fee applies.
Backpacks and beds can be exchanged or returned for store credit by mail with a free return label. $10 processing fee applies. 
Looking to start an international return? 
For Outside the United States visit our International Returns Portal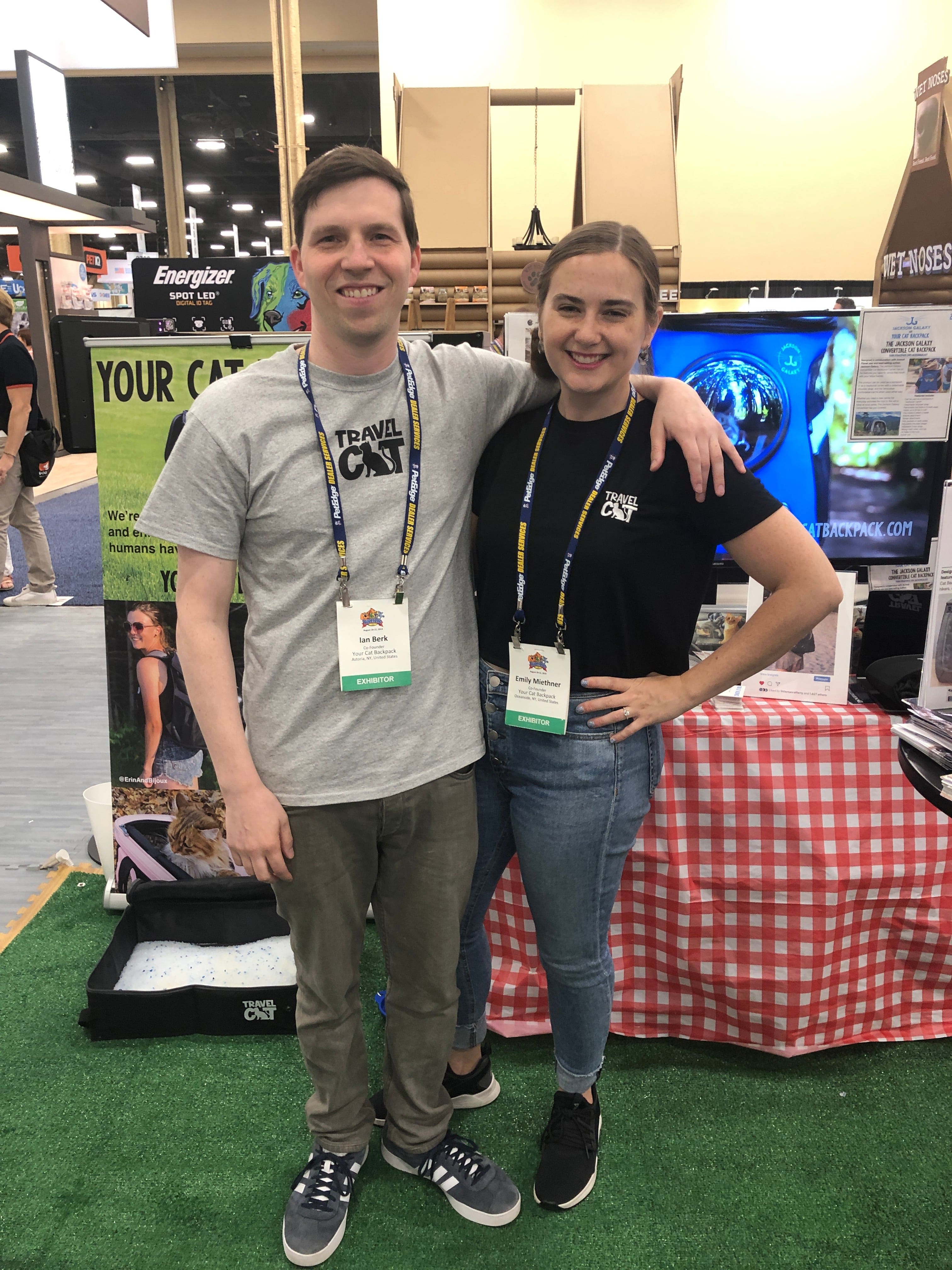 Family & Woman-Owned
Travel Cat was founded by me, Emily, and my husband, Ian. We've been together 14+ years and married 4+ years. We've both always been entrepreneurs - Travel Cat is our first business founded and run together.
Carried in 500+ Pet Stores Across the World
Let your local pet stores know they can carry our products. We love supporting other small business with our gear.
Meet us at IRL Cat Events
We love meeting you in-person and have attended tons of cat shows and events, oftentimes bringing panels of our catsomers to share their tips and experiences. Where should we go next?
3,000+ Cat People Hosted at our Virtual Events
We've hosted fun, free educational virtual events since 2020 - including our annual Travel Cat Summit.
New York HQ & Warehouse
Our team is based in New York and we run our own warehouse in the Empire State as well. This means more control and quality when it comes to getting you your gear!
Meet Andie & Wilfie
Meet our rescued babies and product testers. Andie is a daddy's girl, and Wilfie is a mommy's boy.