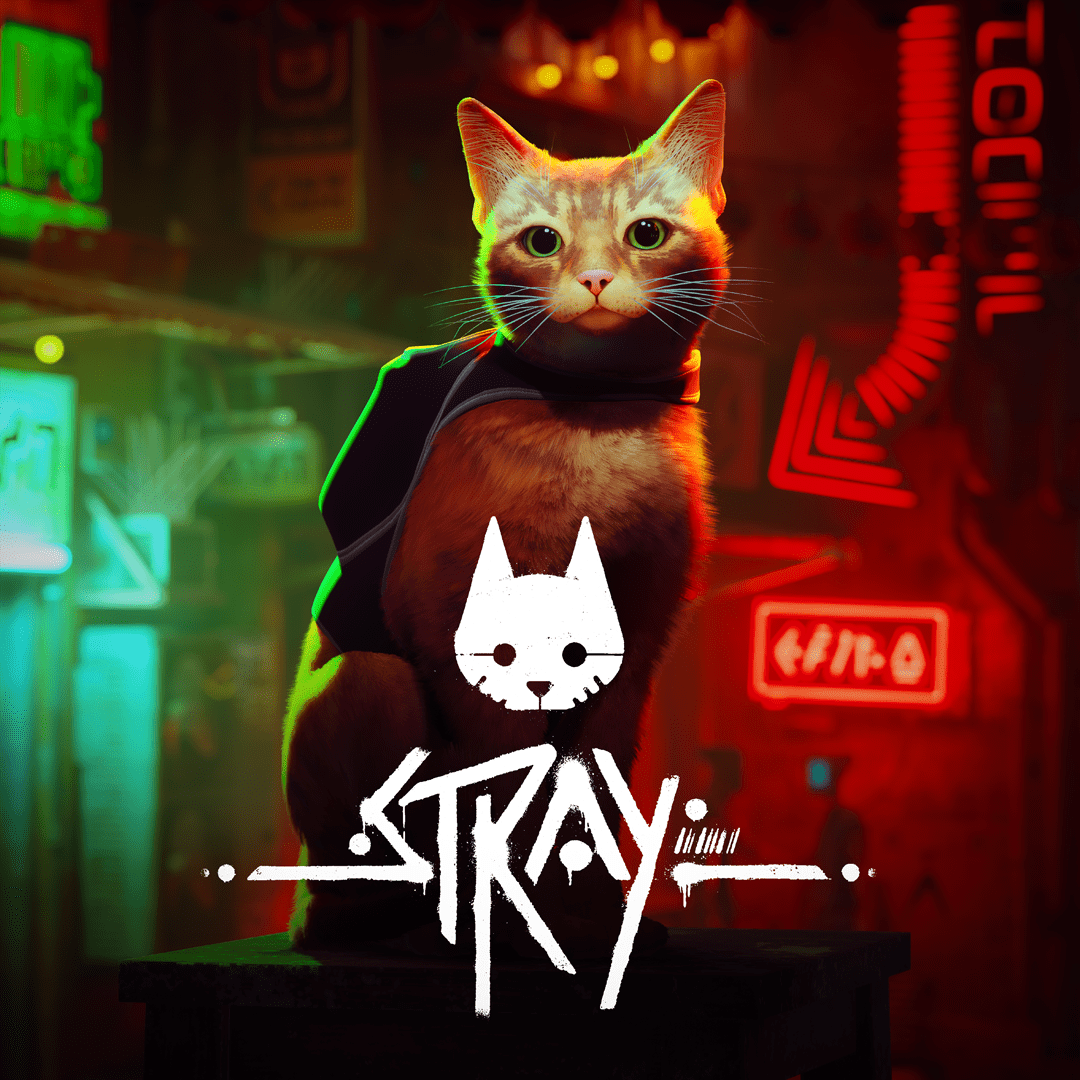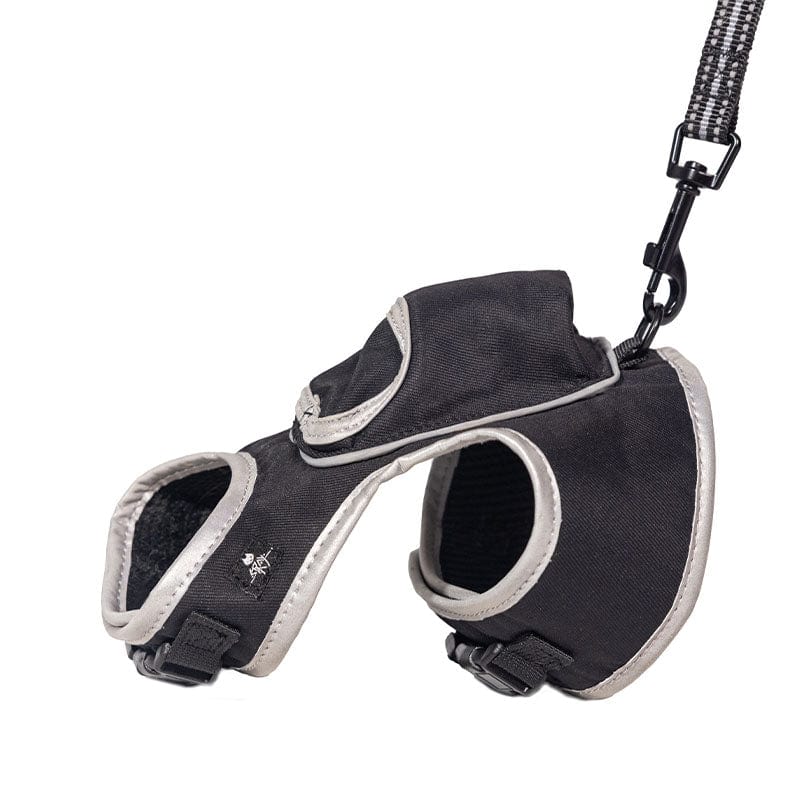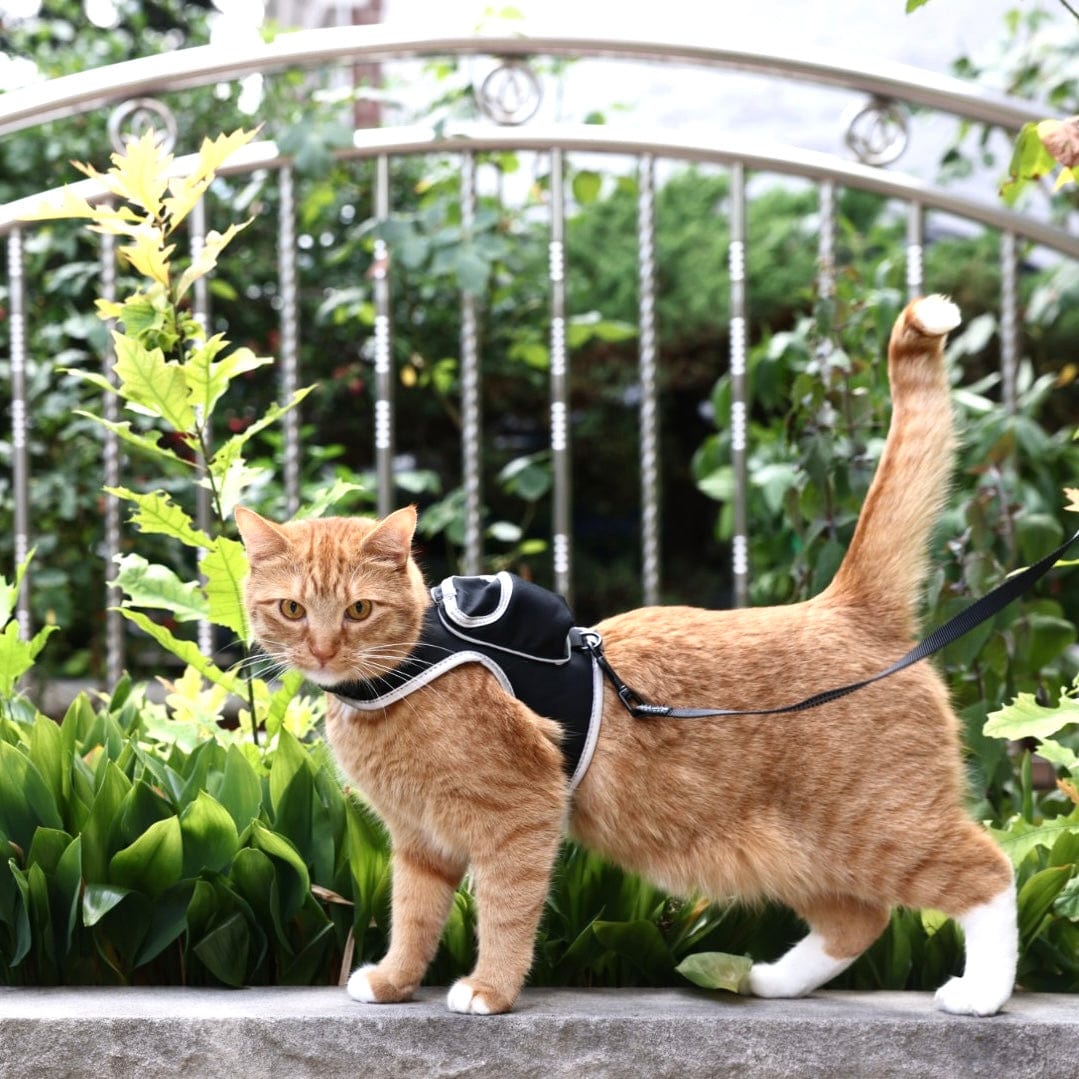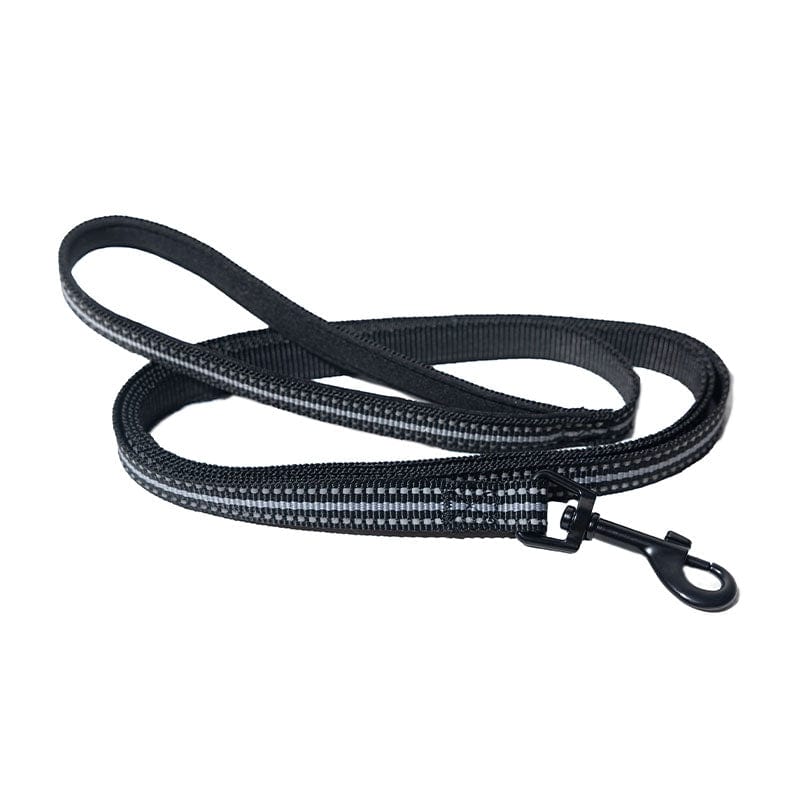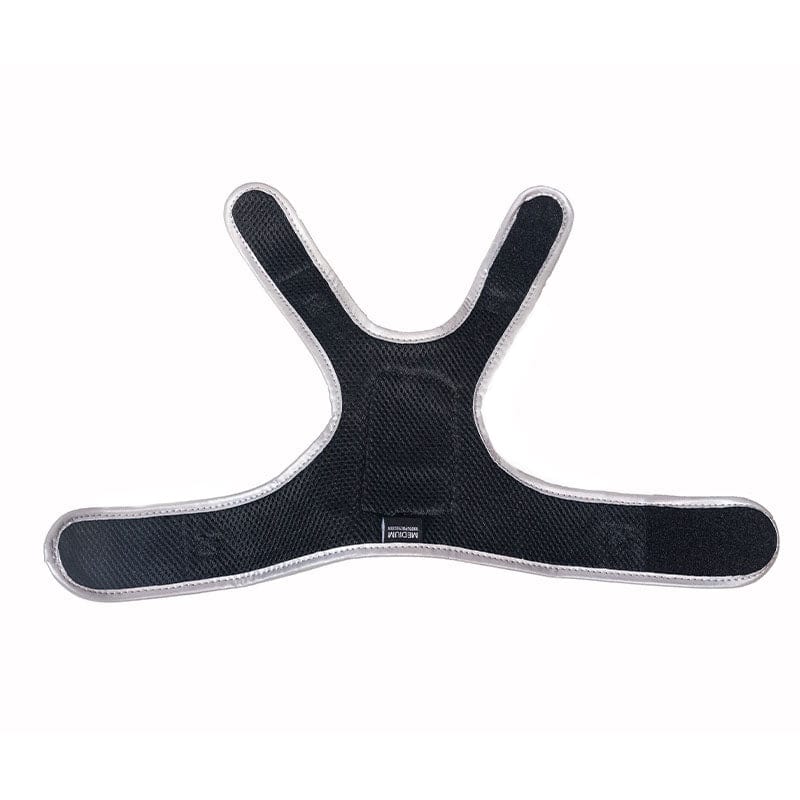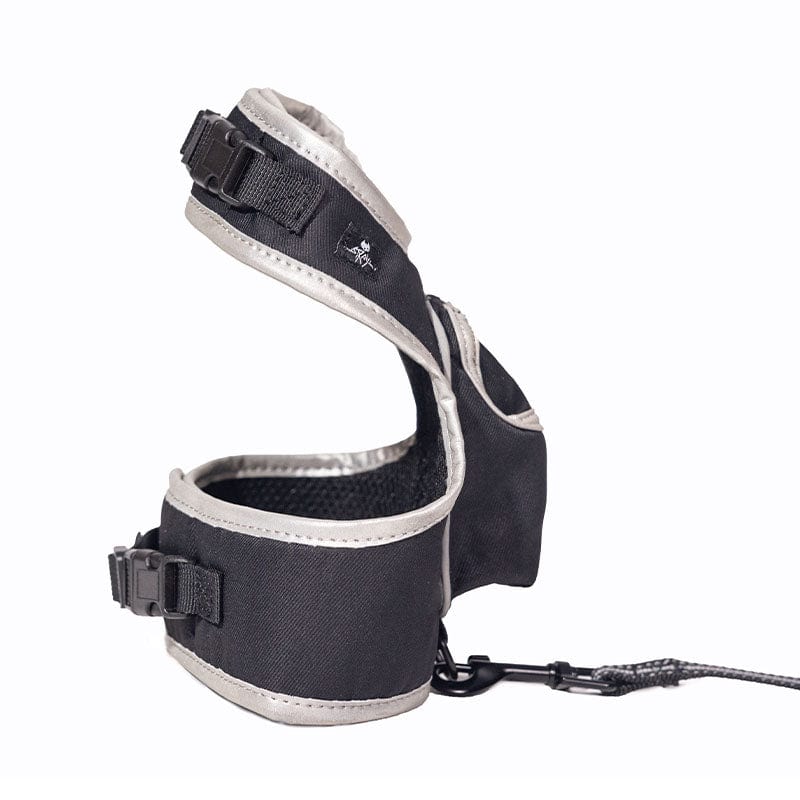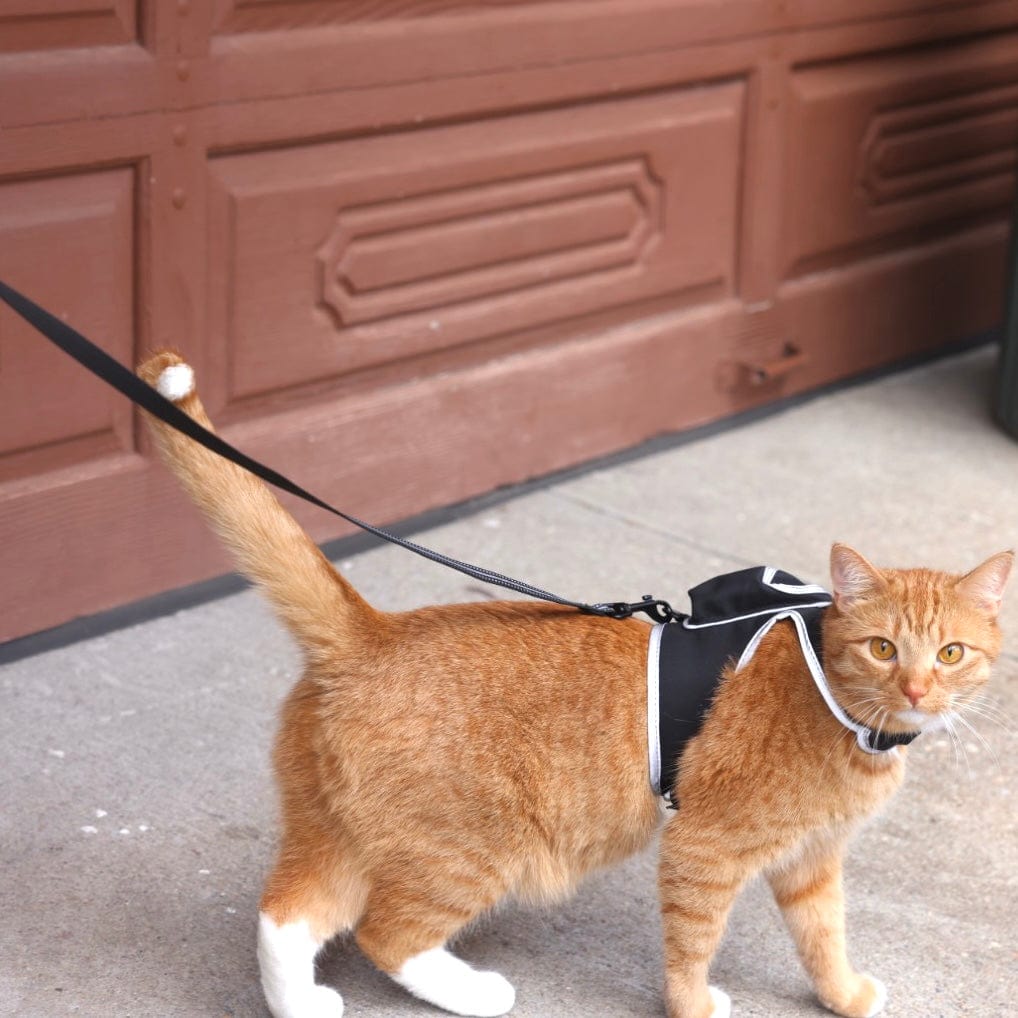 Stray x Travel Cat Harness & Leash Set - Limited Edition
Sale price

$87.00
Regular price

$65.00
(/)

Stray x Travel Cat Harness & Leash Set - Limited Edition
Sale price

$87.00
Regular price

$65.00
Choose options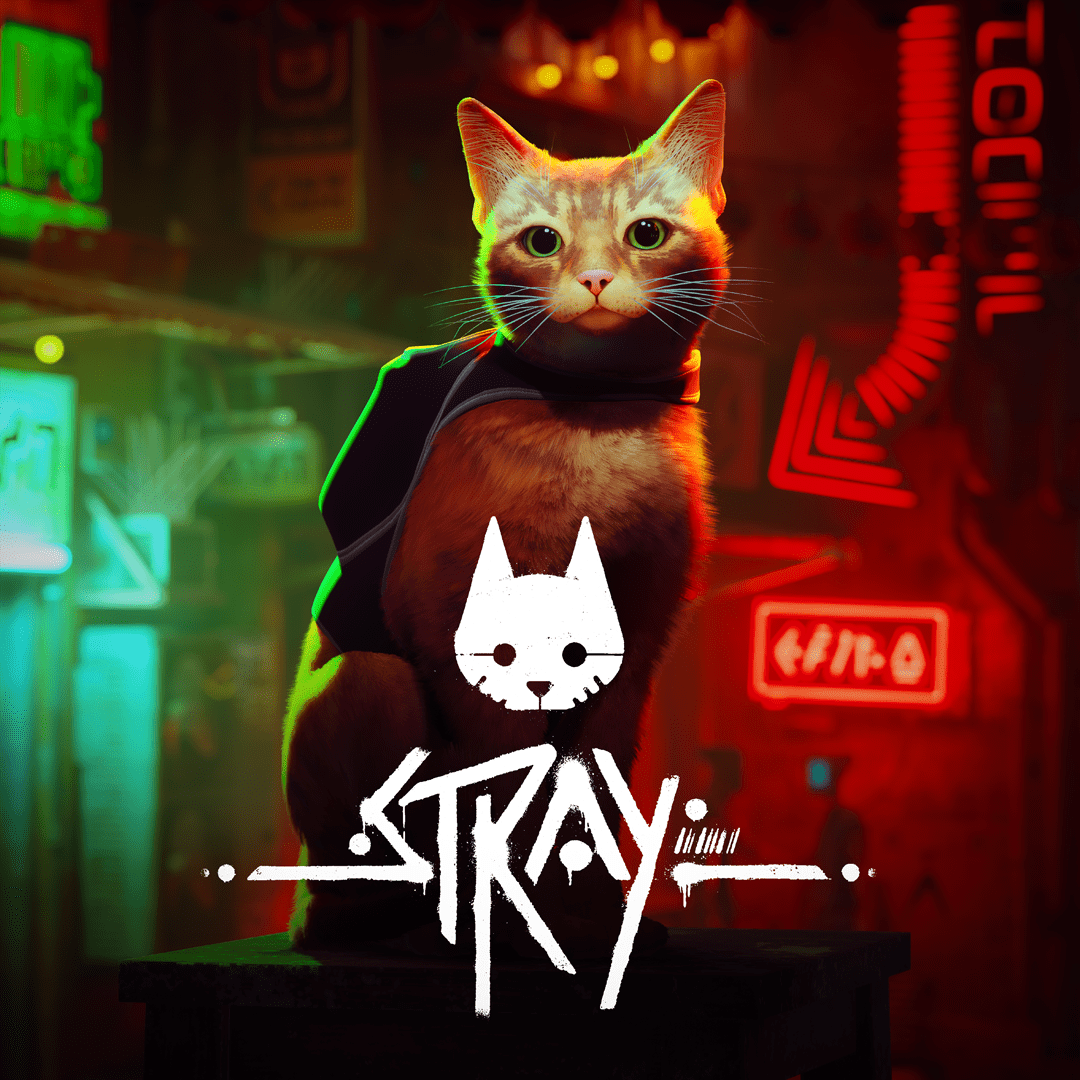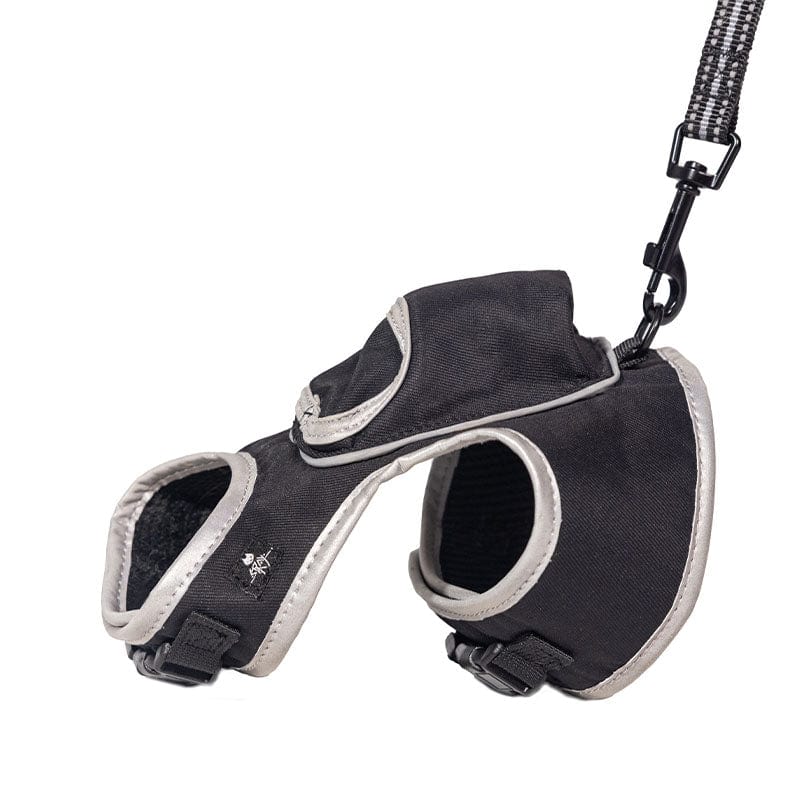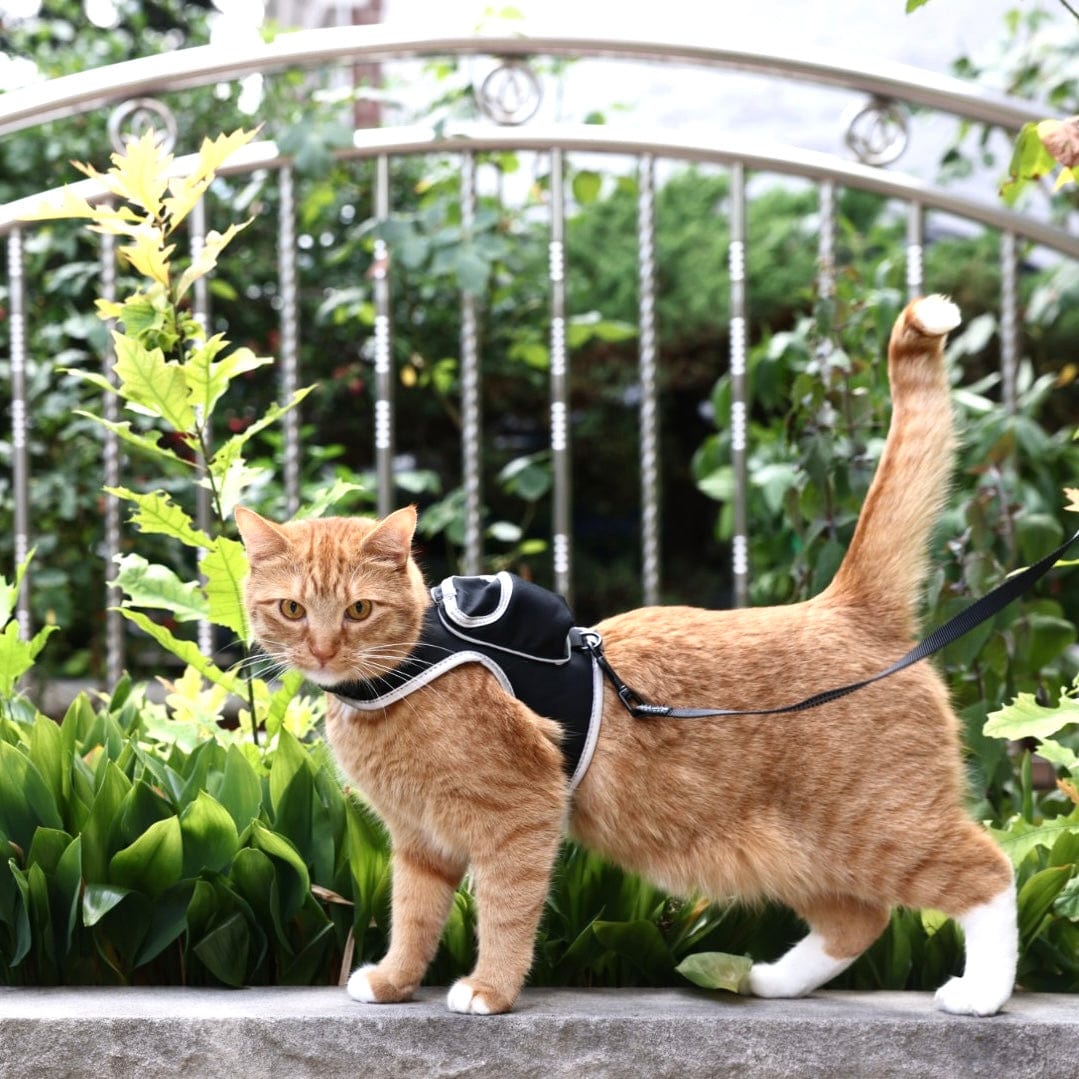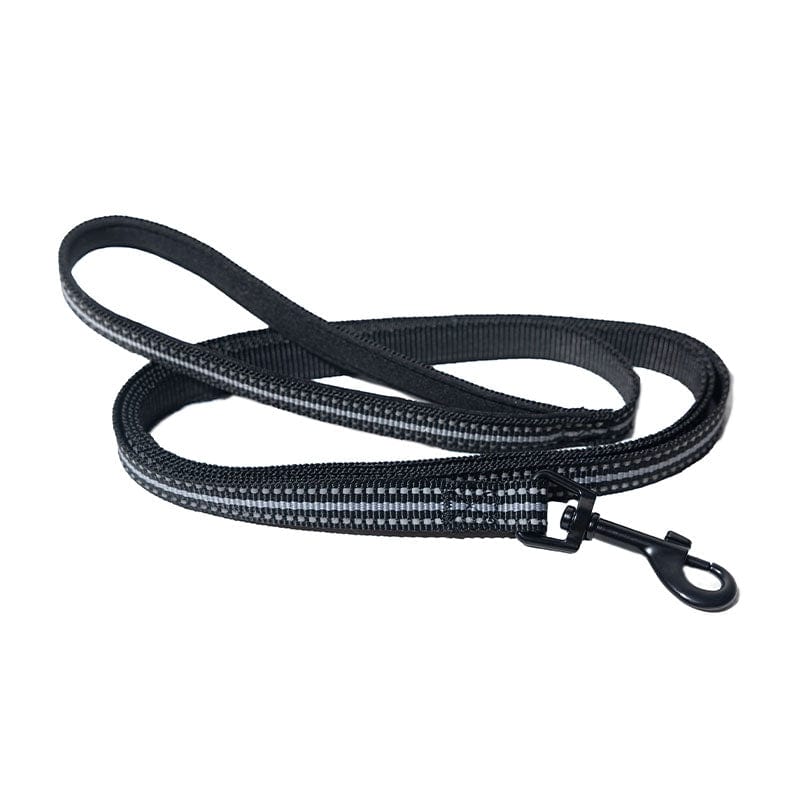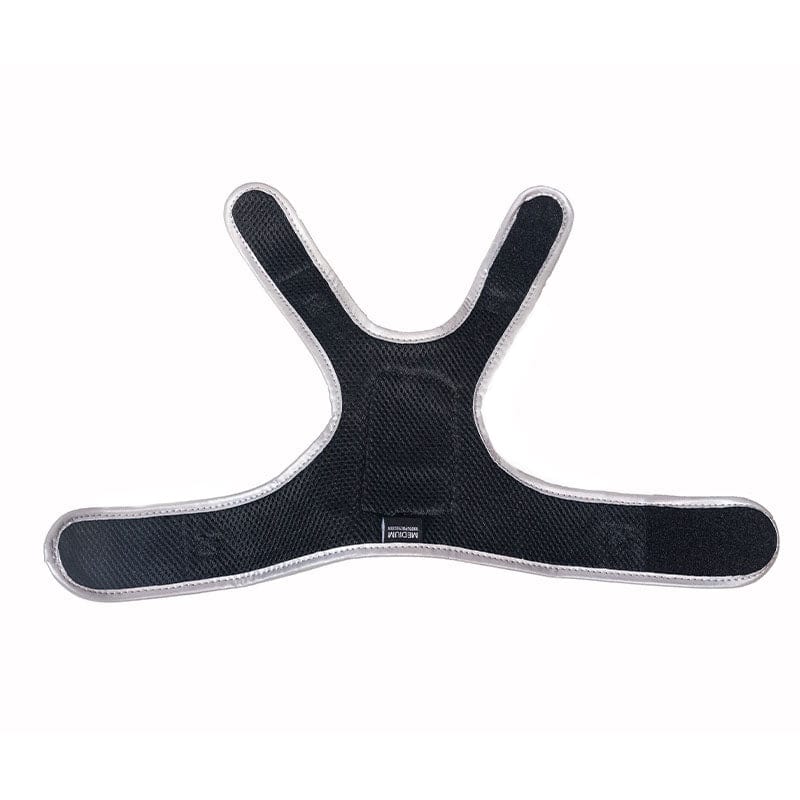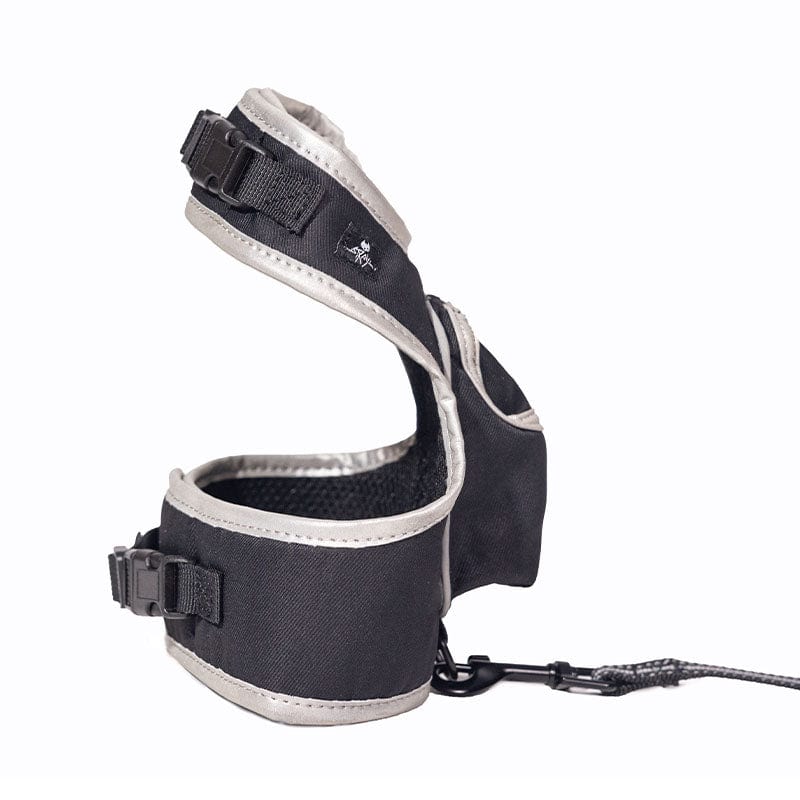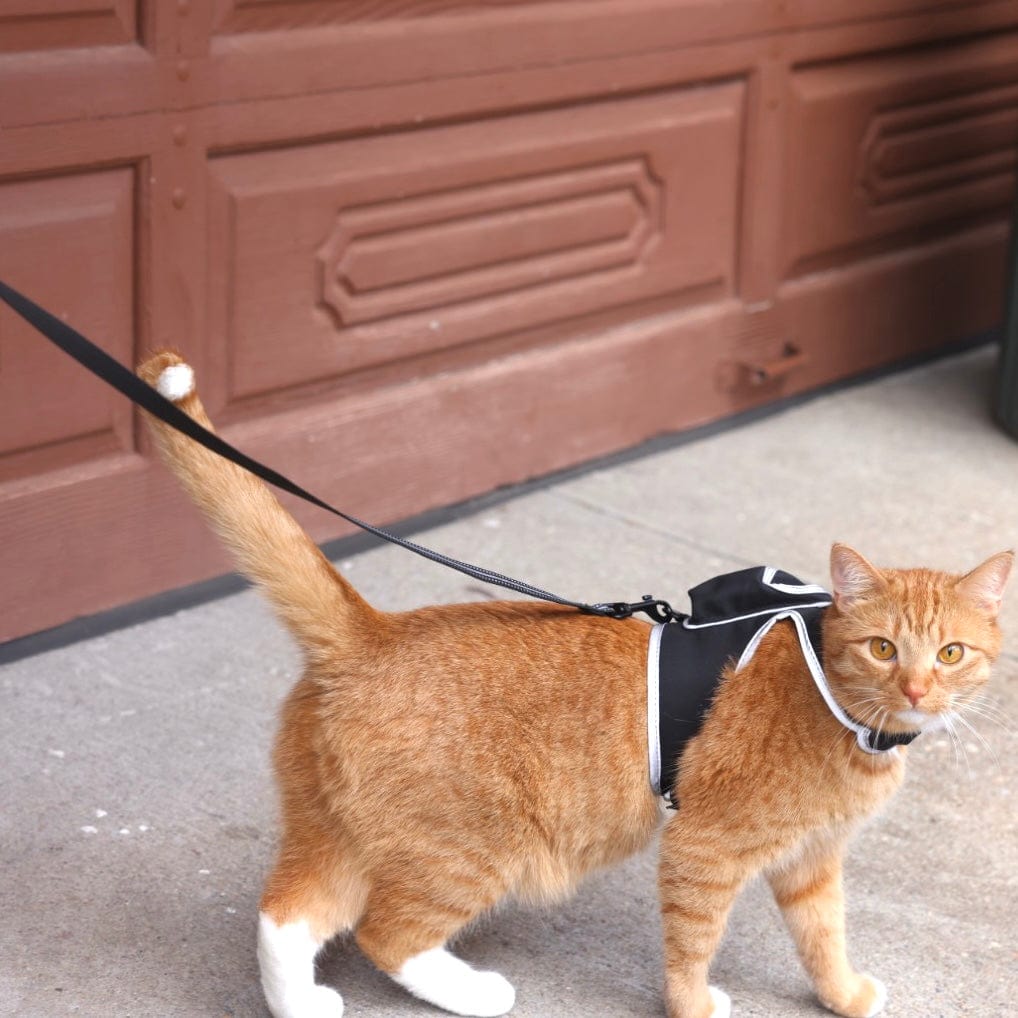 Bring Your On - Screen Adventures to Life
Get your paws on our limited-edition harness & cat backpack collection, made in collaboration with Stray - the new adventure game where you explore a futuristic world as an adorable orange tabby cat searching for his family. This harness is a replica of the harness worn by the cyber city cat - robot sidekick not included!
With both an adjustable chest strap and neck strap with buckles and strong velcro, this secure harness ensures the best fit for your cat. The strong nylon leash is reflective to keep your cat safely in sight and is the purrfect length of 6 feet to let your cat explore while you're still in full control. The decorative pocket will make your kitty look straight out of the game!
Check out the Stray backpack here.
Use this gear to spend more quality time with your cat beyond the great indoors and give your cat the enrichment and stimulation they need in a safe way to support a long and happy life.
This comfortable and safe harness is exactly what you need for your outside adventures - whether that's walks around the block, road trips, hiking at National Parks, flying across the country, or anything in between.
Sizes:
SMALL: 9-11 IN | 23-28 CM
MEDIUM: 11-13 IN | 28-33 CM
LARGE: 13-16 IN | 33-41 CM
Measurement is done around your cat's chest. You want your cat's harness to be snug and fitted so they can't get out of it. When you take the measurement, make sure you're getting close and tight up against your cat -- down past all the floof!
If you're between sizes, go for the bigger size if your cat is still growing, or the smaller size if they are not.
Leash Size: Length: 6 ft | 183 cm
Material: Nylon Mesh
Travel Cat is a women-owned business that enables cat parents to safely take their cats beyond the great indoors. Exploring outside together not only gives you quality time with your cat that is also great for your mental & physical health, but it enriches your cat's quality of life and gives them the stimulation and activity they need to thrive.
Having high-quality gear is the most important factor when looking to spend bonding time outside of the house with your cat. We design our products with your cat's comfort and safety as top priority, along with your convenience and comfort as the cat parent, of course!
Whether your adventures look like a short walk around the block for some vitamin D, a hike on your favorite local trail, taking a road trip cross country, or traveling internationally for work or play, you can bring your cat along for the ride - and we make that pawsible!
We love Stray because it's for anyone to play and enjoy. This totally original puzzle platform game is set in a cyberpunk city inhabited by robots, where you get to enter into the life of the charming orange tabby cat who adventures around in search of his home & loving hoomans. Even if you don't consider yourself to be a gamer, you'll love playing as a cat & exploring the world from their purrspective. There are also more difficult puzzles and quests for those who are more experienced gamers.
If you've ever wondered what the world looks like to your favorite furry friend, now is your chance to find out. Experience a day in the life of any cat by taking a nap pretty much anywhere, meow & annoy robot civilians by knocking things off ledges & scratching at their doors, and tackle obstacles along the way with a spunky robot pal B-12, who hitches a ride in the cat's very own cat harness - just like this one.
Lost, alone and separated from family, a stray cat must untangle an ancient mystery to escape a long-forgotten city. Stray is a third-person cat adventure game set amidst the detailed, neon-lit alleys of a decaying cybercity and the murky environments of its seedy underbelly. Roam surroundings high and low, defend against unforeseen threats and solve the mysteries of this unwelcoming place inhabited by curious droids and dangerous creatures. See the world through the eyes of a cat and interact with the environment in playful ways. Be stealthy, nimble, silly, and sometimes as annoying as possible with the strange inhabitants of this mysterious world. Along the way, the cat befriends a small flying drone, known only as B-12. With the help of this newfound companion, the duo must find a way out. Stray is developed by BlueTwelve Studio, a small team from the south of France mostly made up of cats and a handful of humans, and published by Annapurna Interactive.
All orders ship with love from our warehouse in New York. Orders are fulfilled within 1-5 business days. U.S. orders usually arrive in 3-5 business days depending on your location.
International orders orders also ship from our New York warehouse. For international shipping information, please see our international FAQs.
Fit perfectly
Easy to adjust and fit my cat as expected from the size chart. He runs bigger framed then most cats so I was nervous but it is perfect. Very cool look to this harness with the theme. I will say the pack is none functional if you wanted it for that purpose.
Overall love the bag
I think overall the products are amazing, however I will say the sizing on the Cat Harness was pretty big on the neck portion when compared to the sizing chart for the Stray special edition, but otherwise great products.
Just Like The Game
Looks great and is sturdy! I recently adopted a black cat after playing Stray, and this harness is straight out of it (minus your robot companion). Would also like to note that I received amazing customer service on this.
This one Actually worked!
So I was so excited when I first found this website and I ordered the regular harness and the fat cat backpack for my Norwegian Forest Baby and he was NOT happy with the harness. He would Houdini his way out in under 5 minutes! Anyway this one came out and I decided to try it out and man, King Louis loves it and I love it, and he can't Houdini himself out of it!
A great product
At first, it was more of brought as a toy, but it is a really good harness for serious usage: it's well-built, it's really easy to set on my cat. If left to its devices, the harness tend to slide a little, but so do others, this must be because my cat is a bit small.
The reflective stripes works quite well, as other will have said, it's only a bit of shame the pocket is fake -- this is something I knew beforehand.
All in all, a really good product!