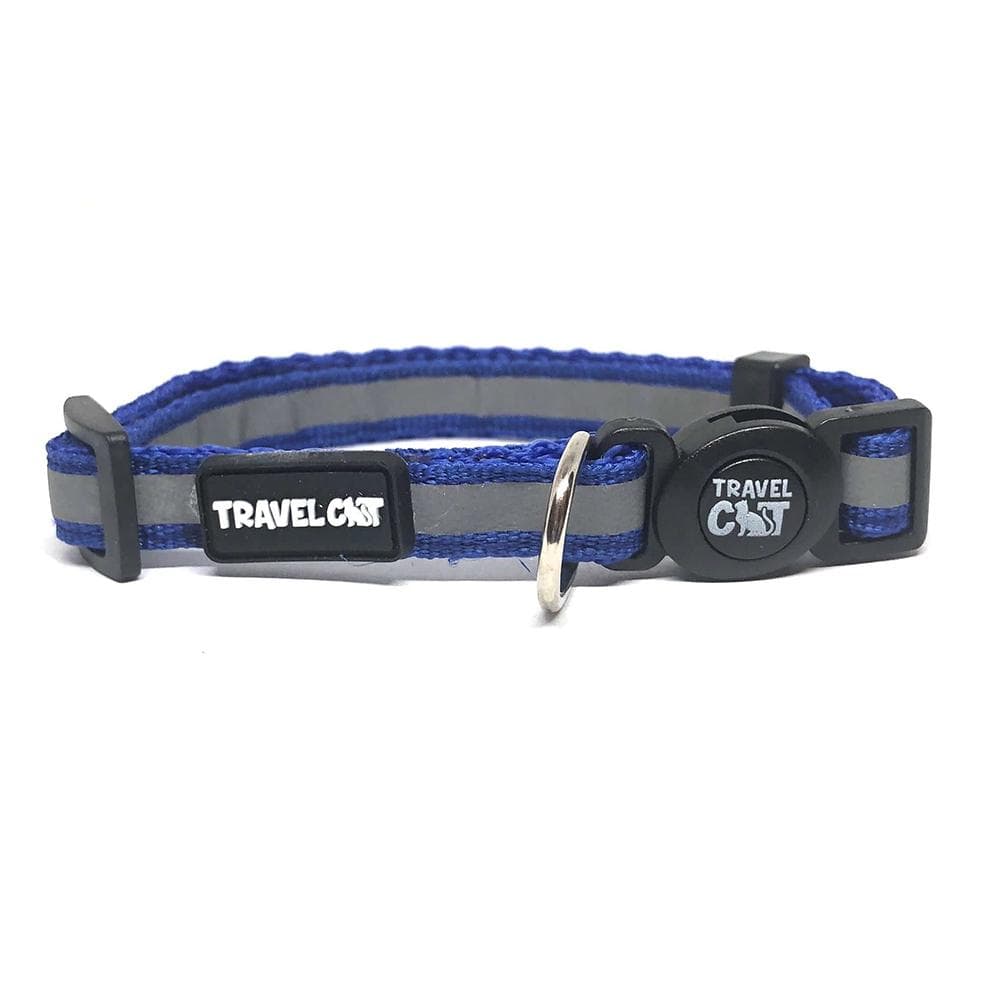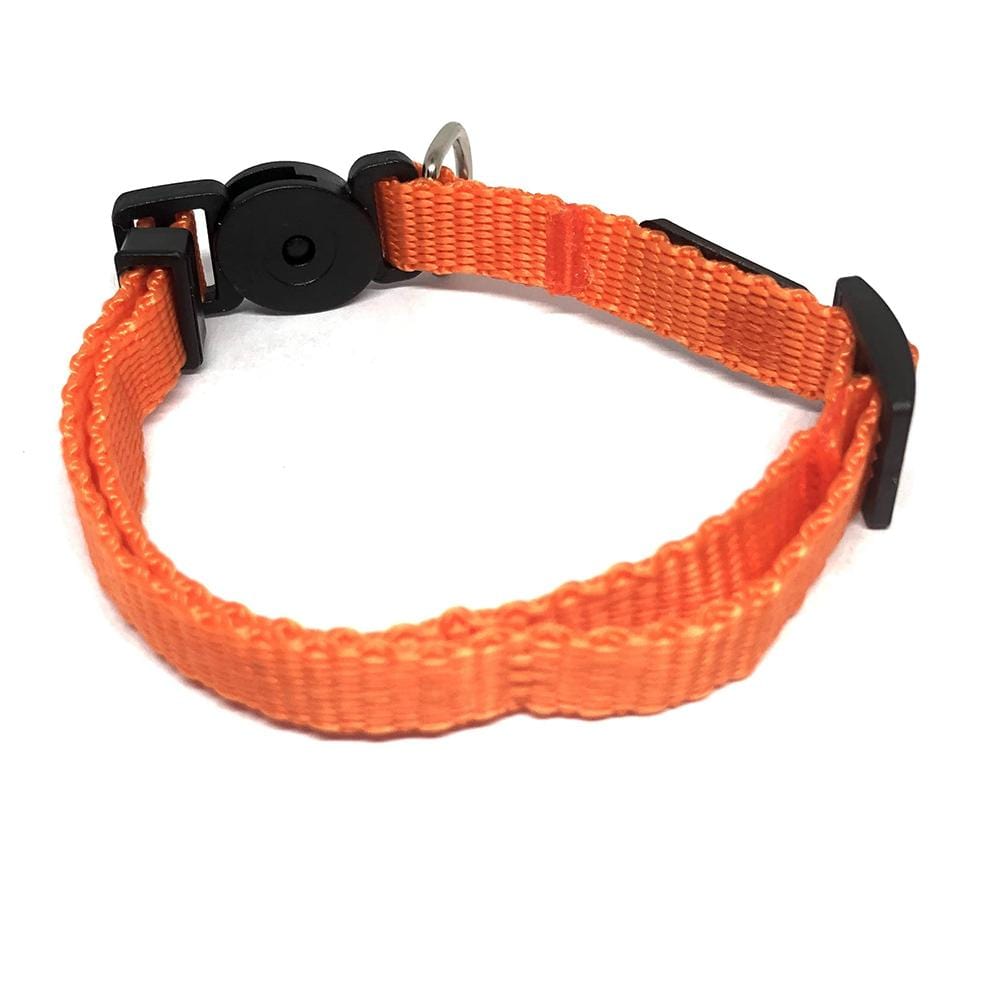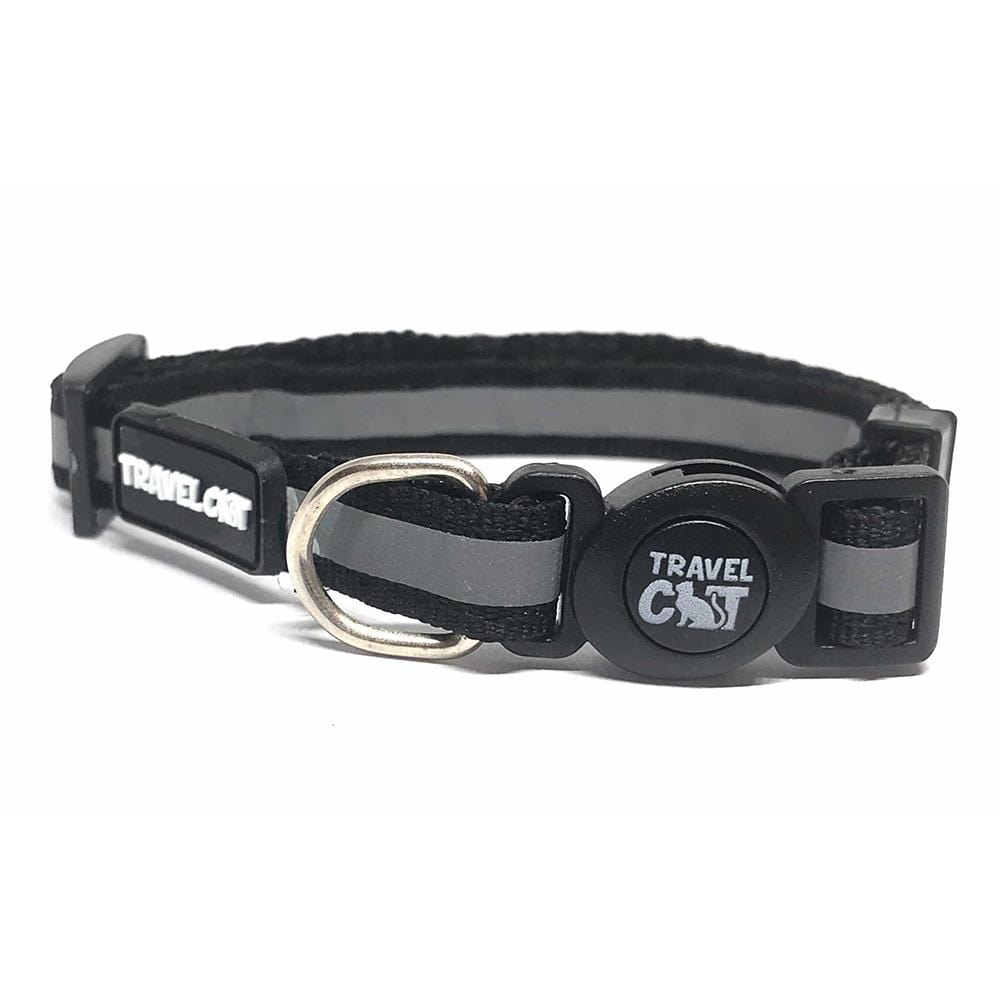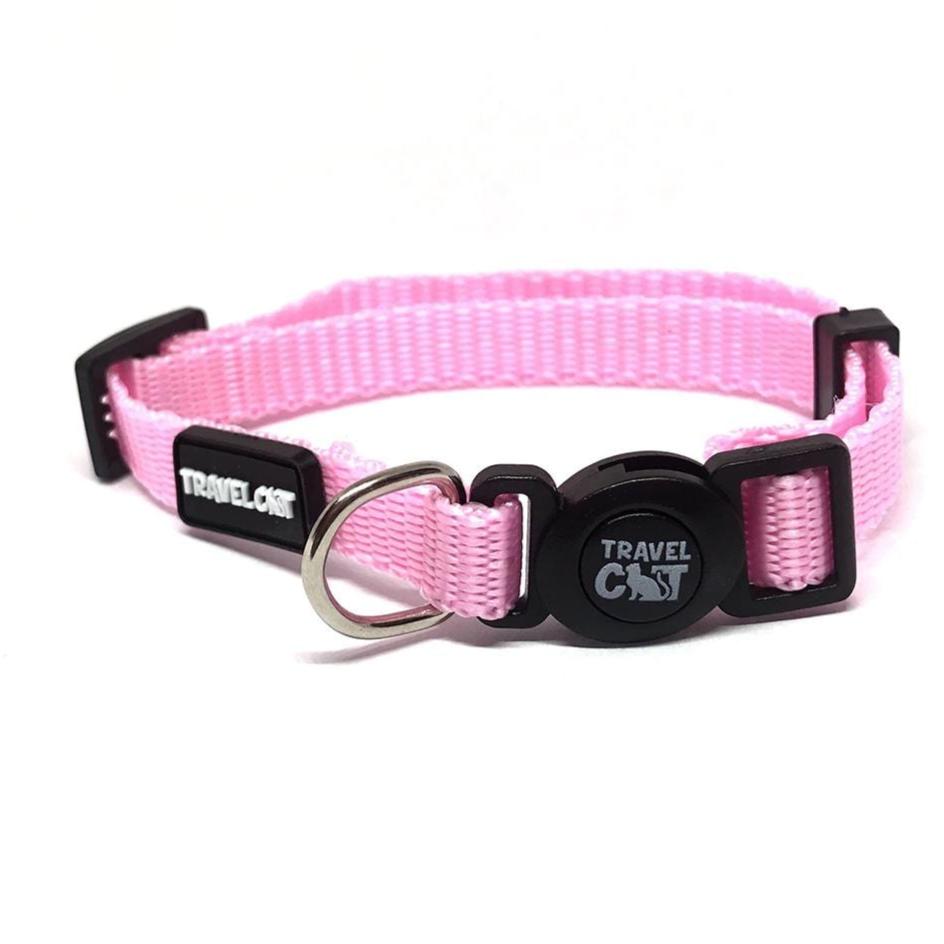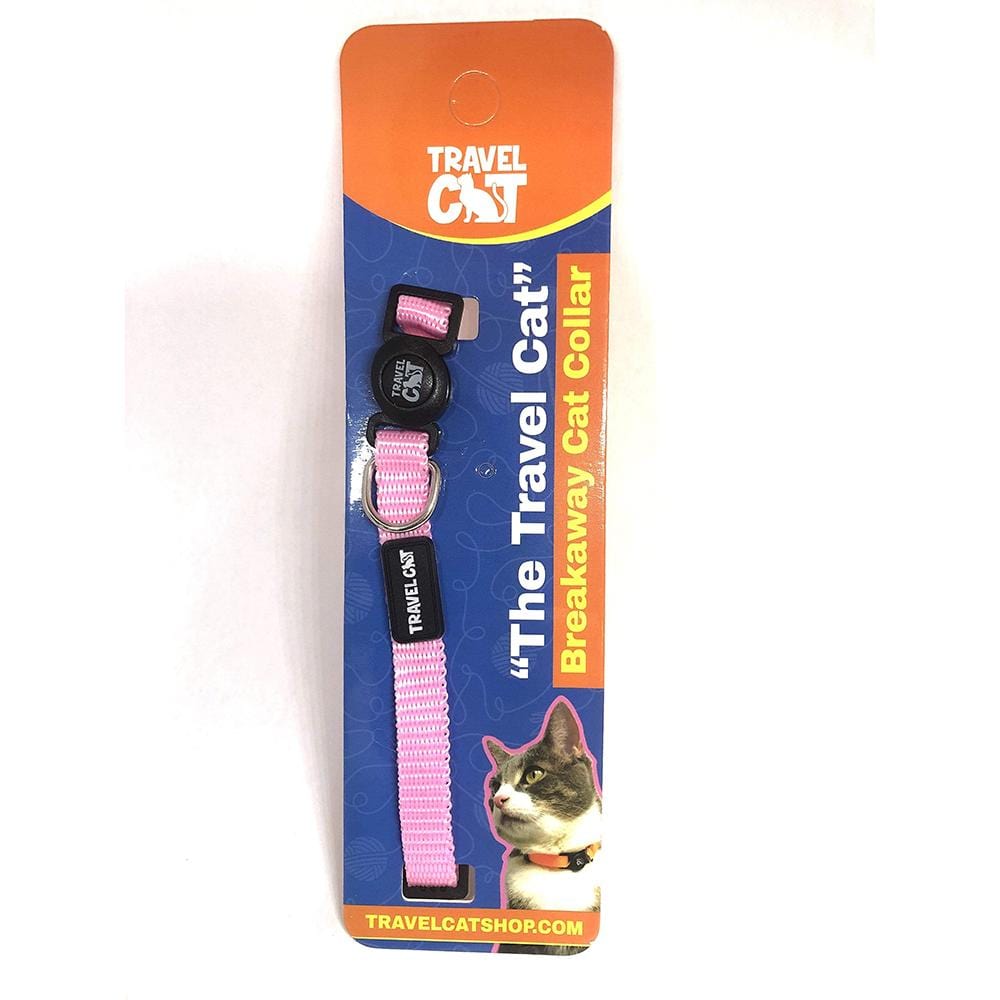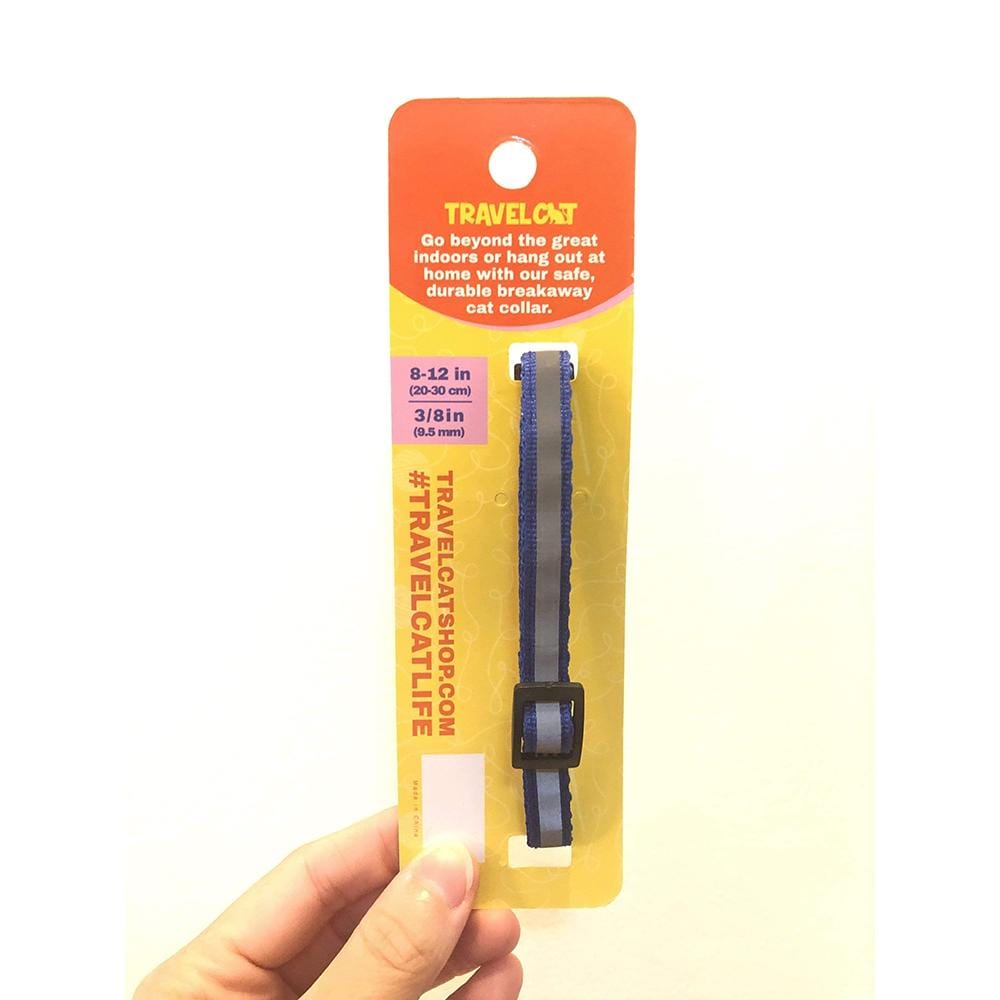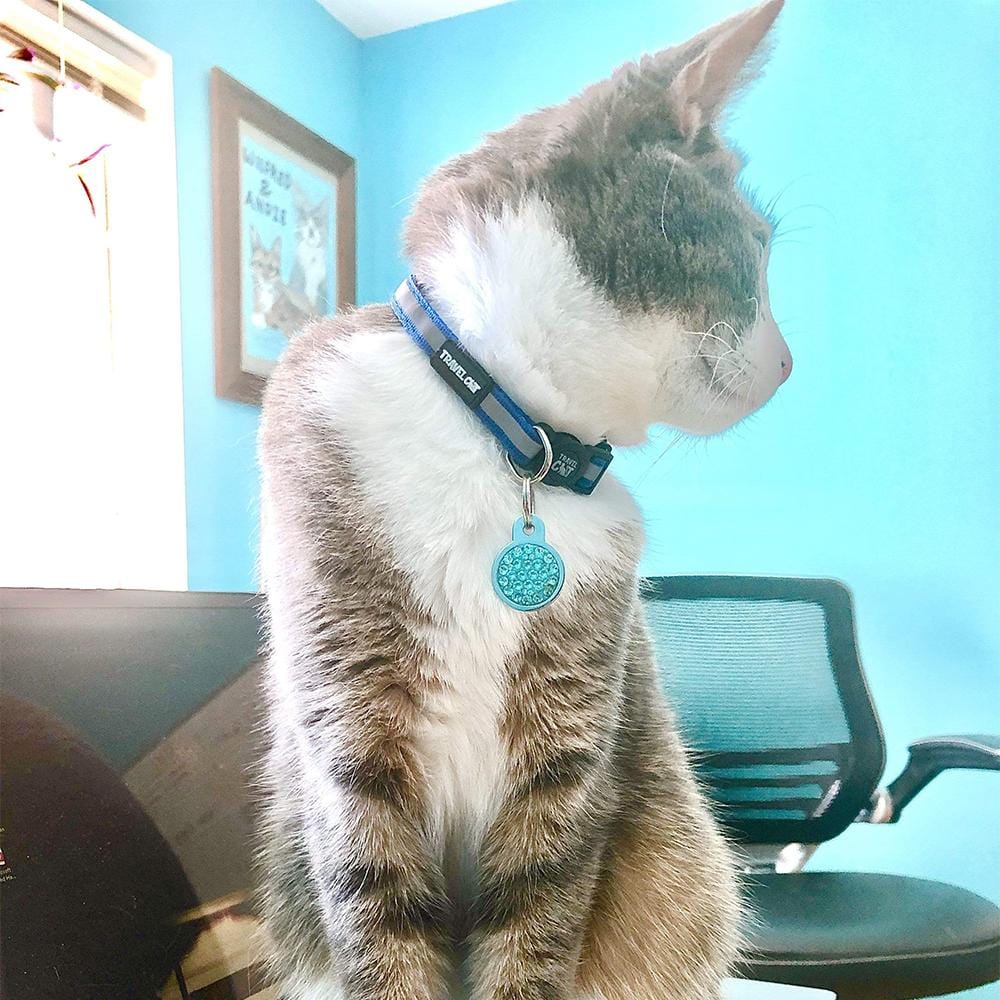 "The Travel Cat" Breakaway Cat Collar
Sale price

$24.00
Regular price
(/)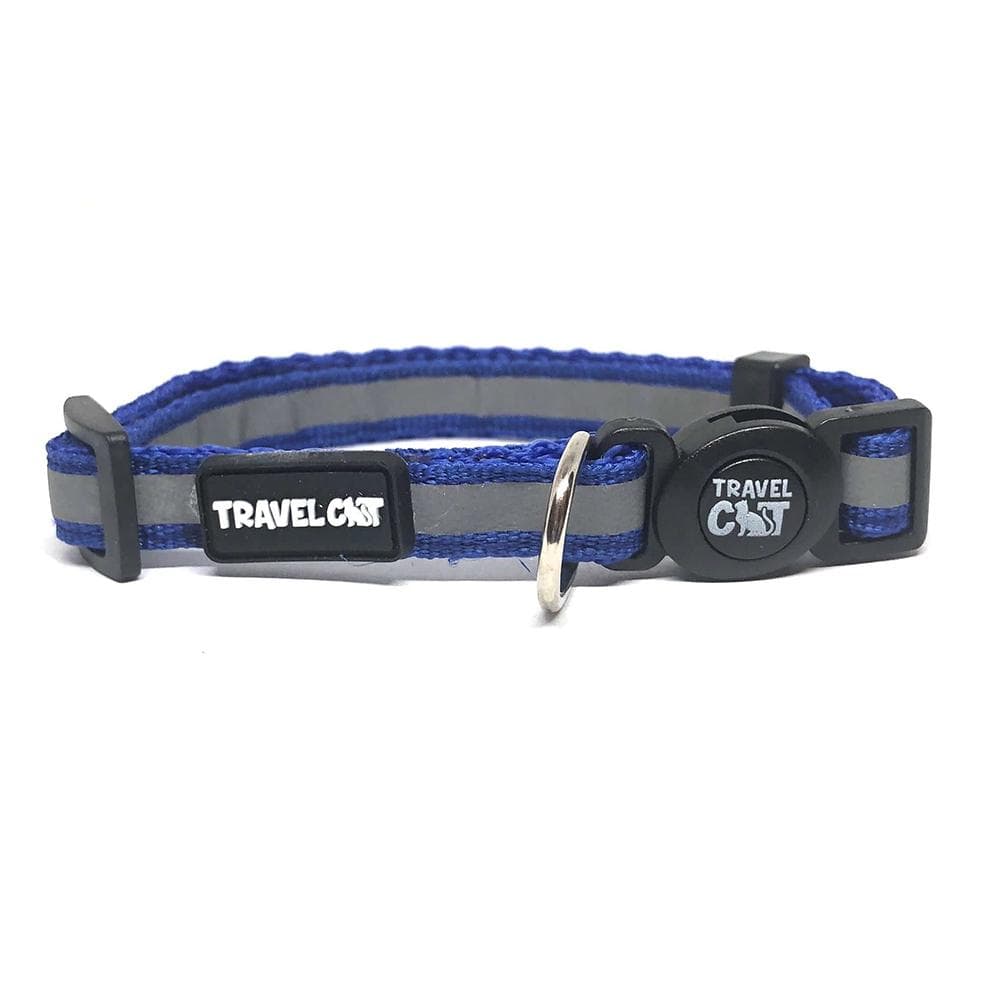 "The Travel Cat" Breakaway Cat Collar
Sale price

$24.00
Regular price
Choose options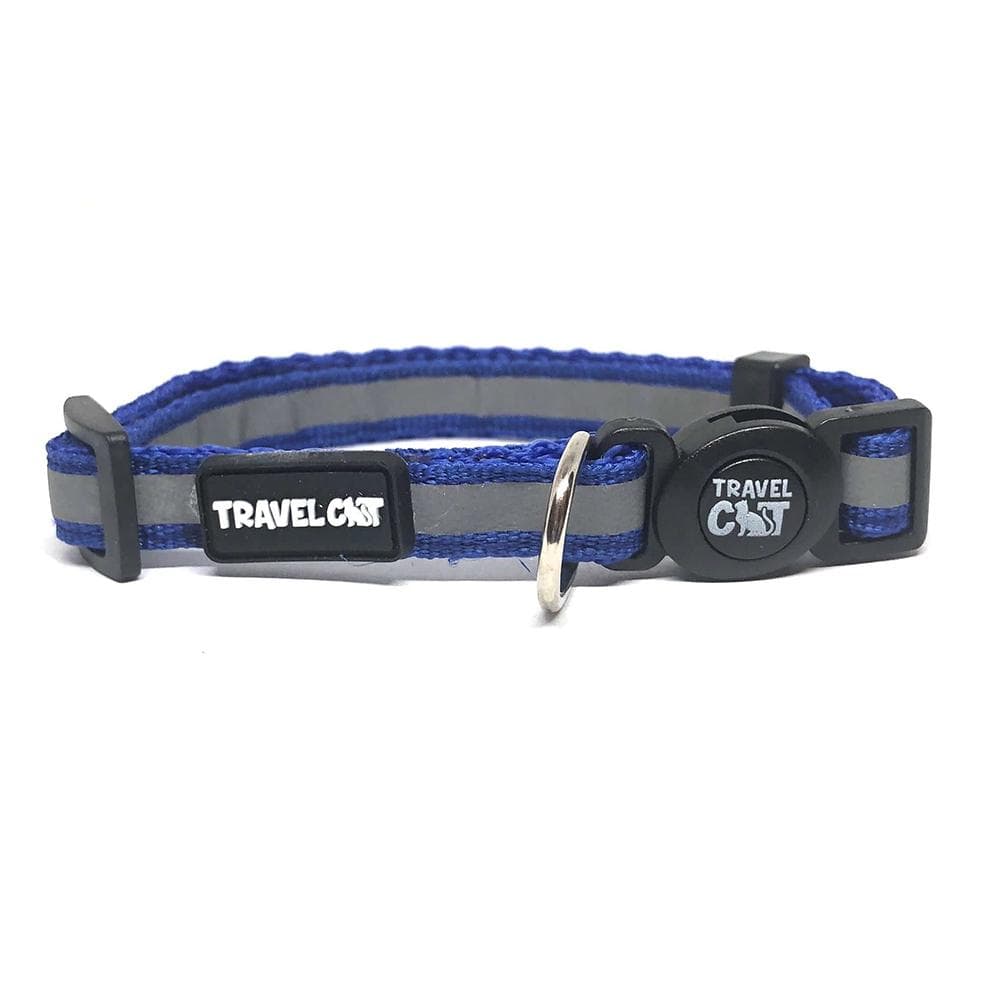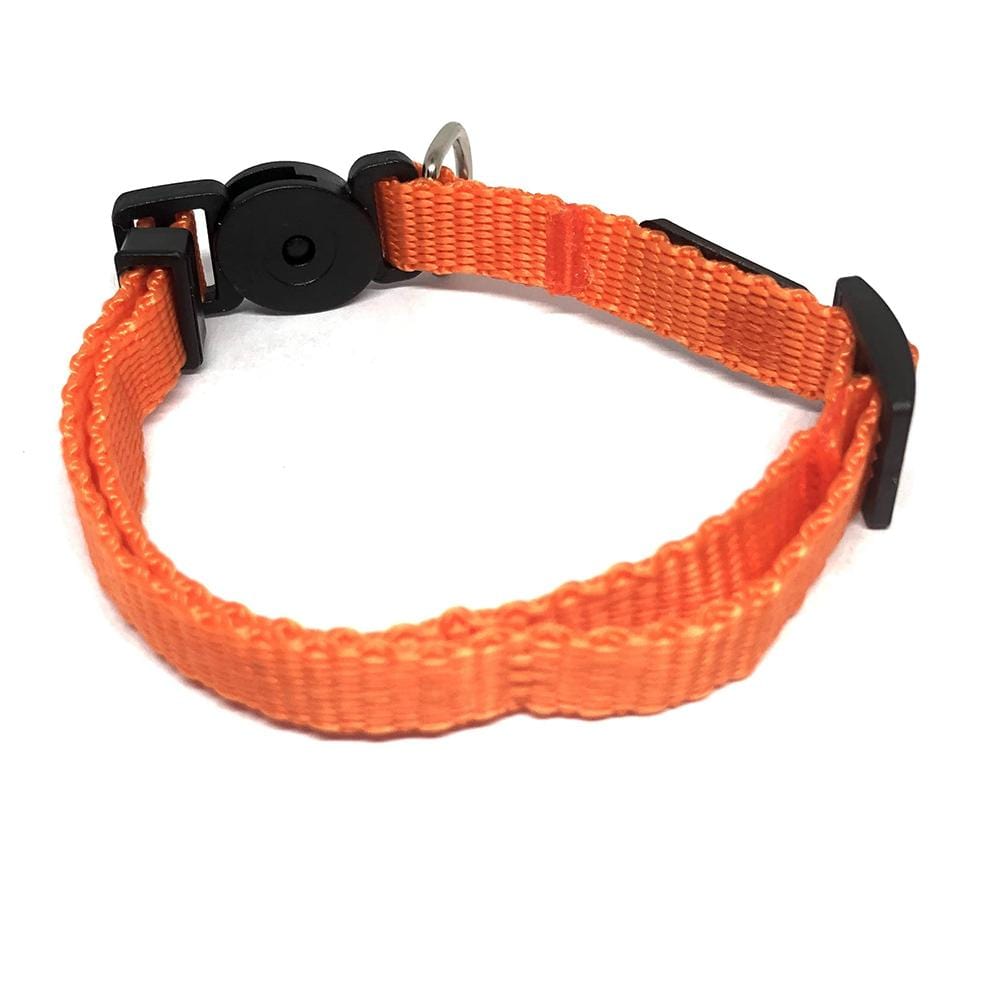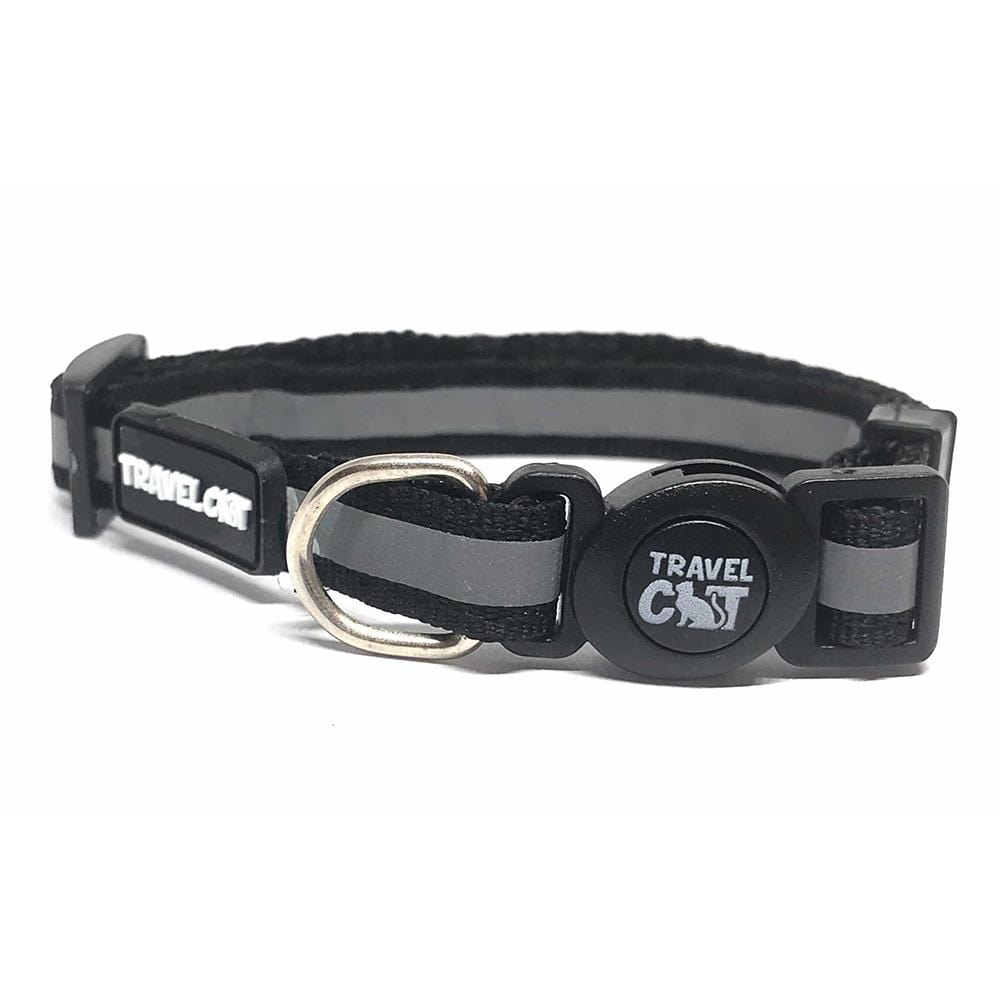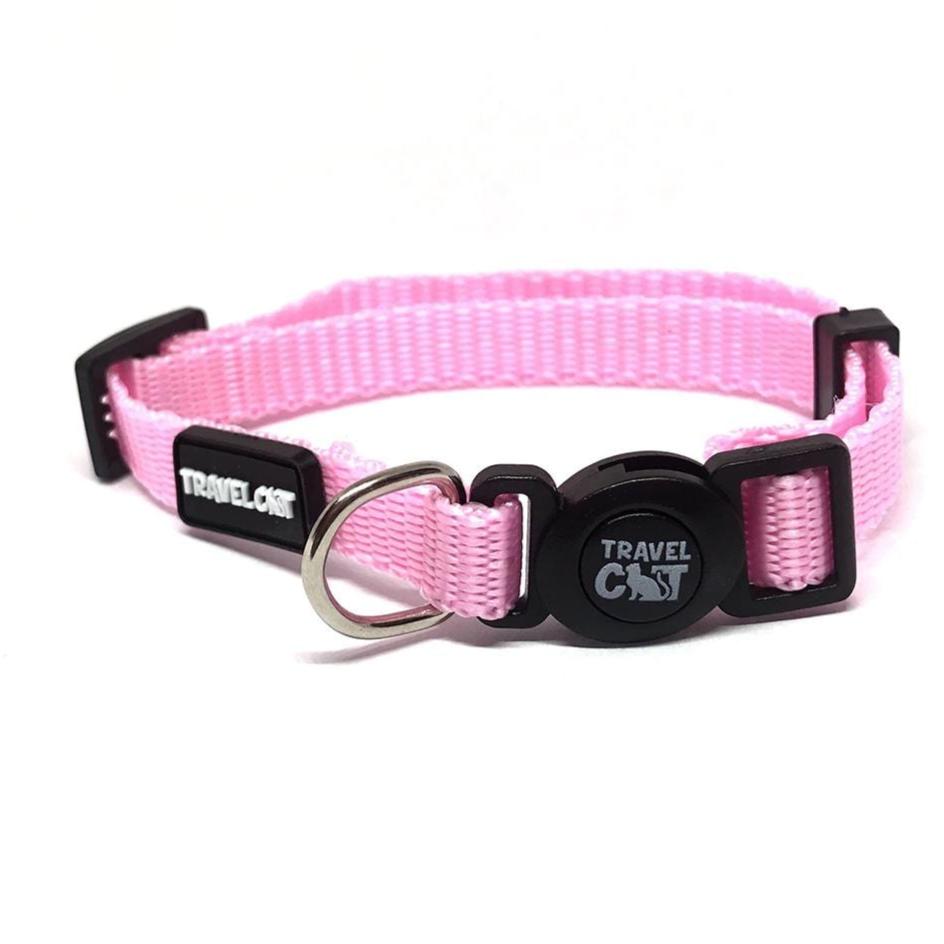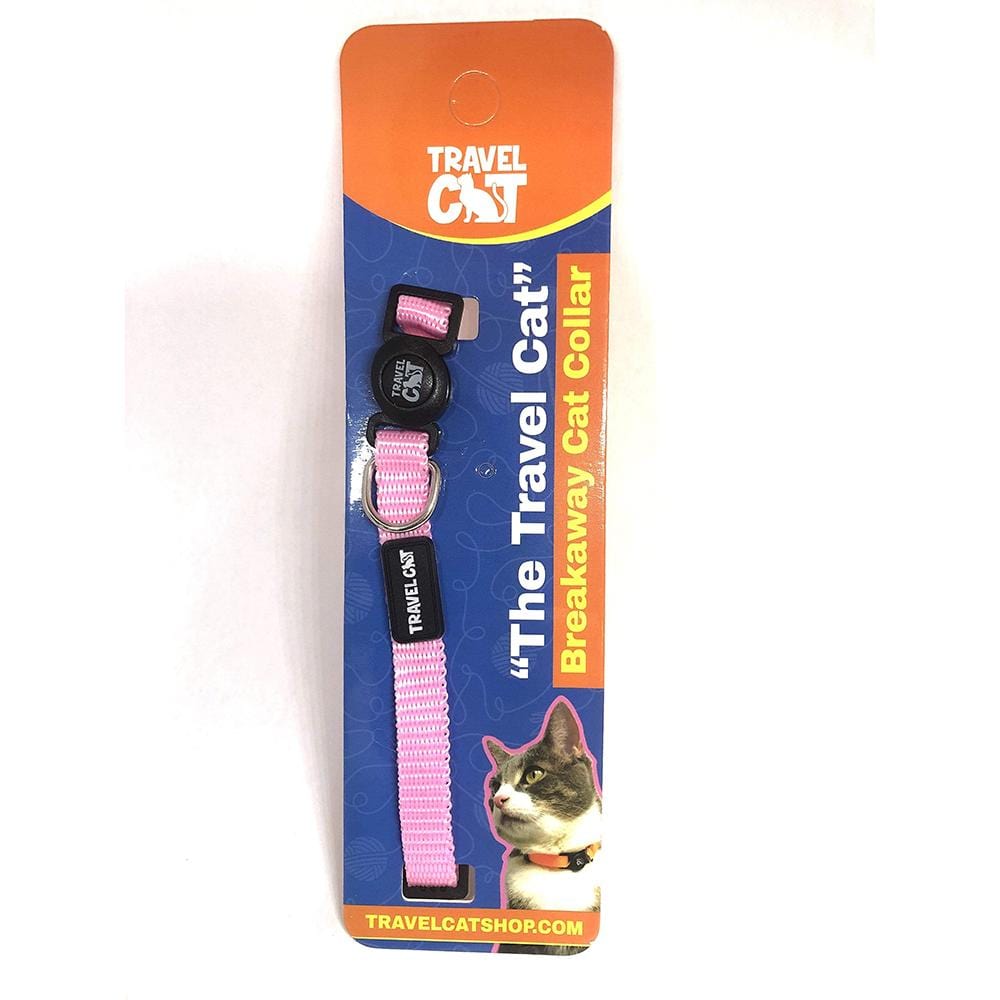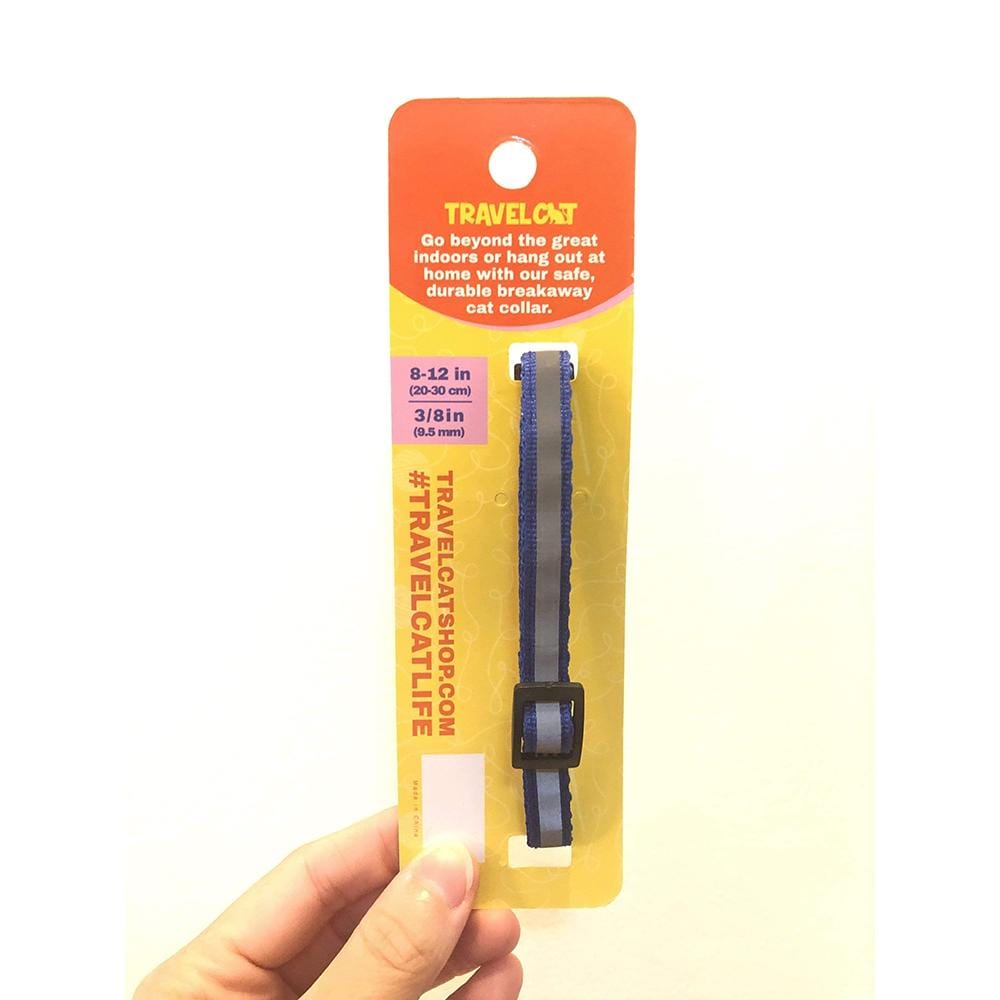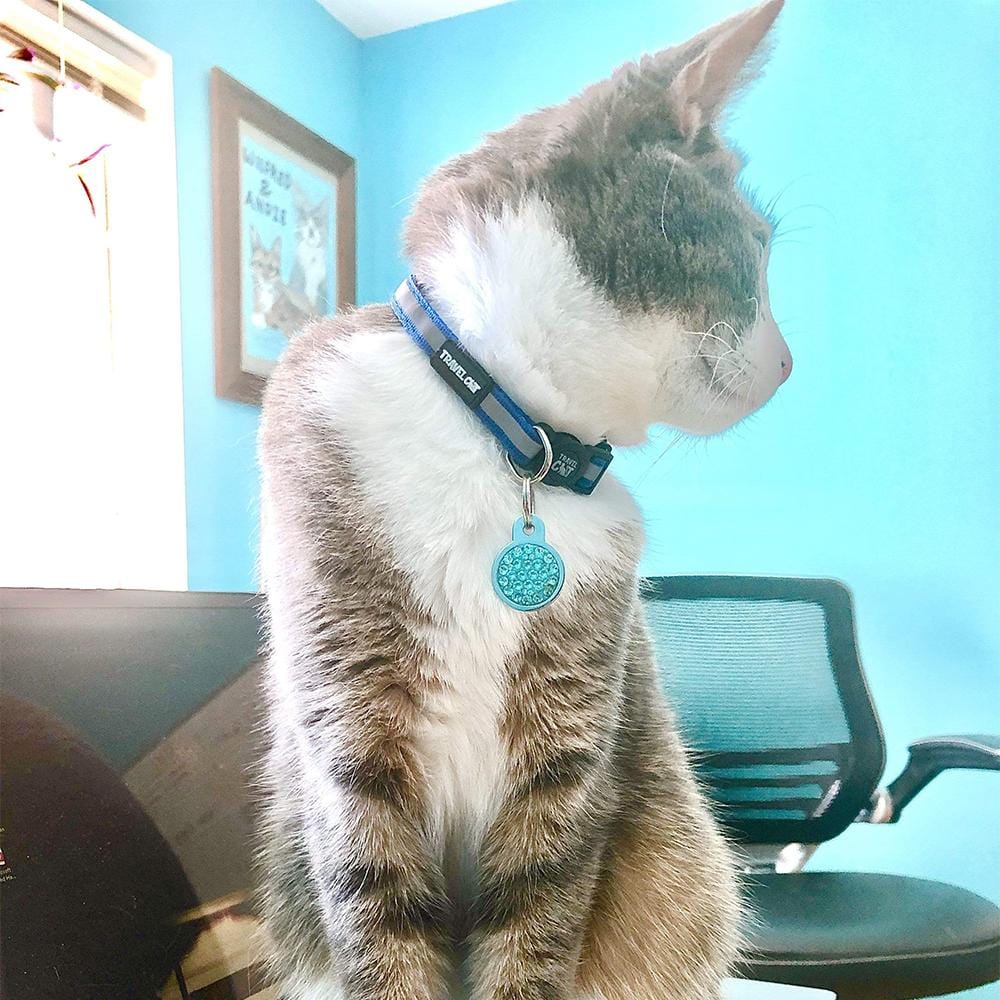 The Purr-fect Addition to Your Cat's Essentials!
Collars are essential, especially when your cat loves exploring. However, they can be dangerous if they get caught on something, putting your cat at risk of choking. That's why we designed these collars with a quick-release feature to avoid any cases of collar troubles, to put your mind at ease!
The unique buckle design on our cat collars will automatically unsnap the moment force is applied to it. Whether it's getting caught on a fence, a tree branch, or a furry friend's teeth while playing, you can trust that your cat will be protected from getting choked.
With a fully adjustable length that can fit between 8 and 13 inches, this durable nylon cat collar can be worn by both small kittens and larger "big-boned" cats. Growing kitties can even wear this throughout their lifetime, if properly handled!
Made of ultra-strong, machine washable nylon that's built to last and comes with a metal D-ring on which to attach your cat's special name tag.
Comes in Reflective Black, Reflective Blue, Pink and Orange so you can pick one that matches your kitty's style, or get them all to match their mood every day.
One size fits most
Adjusts from 8 - 12 in (20 - 30 cm)
3/8 in (9.5 mm) wide
Material: Nylon
United States:
We offer free returns and exchanges within 10 days of receipt. For returns, we offer store credit. This is for 48 contiguous states, does not include Alaska & Hawaii.
For Outside the United States:
We accept returns and exchanges within 10 days of receipt. Shipping must be paid for by the customer. For returns we offer store credit.
Start your return or exchange here:
Good quality collar
Nice collar, and I love the bright reflective stripe & the breakaway design. In a year, my kitty has scratched off the reflective stripe and I wanted to replace it with a brighter color, but your bright colors don't come with the stripe. I had hoped you would have expanded your options, since she is dark grey and the black doesn't show up, especially without the reflective stripe.
great added security when out and about
my girl is always harnessed and leashed when we go out, but having a collar with her information on it is just an extra layer of protection should the worst happen. the breakaway feature holds well but snaps with mild force, meaning it will stay on when you want it to and break off when/if it needs to. the reflective tape is great on the colors that offer it, but I wish it came on the pink ones!
Absolutely Purrrfect!
Love the "release" feature as much as the reflective stripe on the collar! Baxter also has a "night-light" that clips to this collar w/ his rabies tag! I never want him to leave my sight, so I always walk w/ him in neighborhood/ park w/out the need of a leash. We have a travel backpack yet he is impressively mature such as a dog, thus it's just an option for trips to the vet, etc. I LOVE supporting a "local" & furthermore a FEMALE owned company! 😻😘👍
Useless
Defeats the purpose of having a collar as it snaps off very easily. I didn't use it when we are outside because my cat can just snap out of it very easily with slightest force. I used it for maybe 10 minutes while collar training my cat indoor. I know, it's break away collar and supposed to snap off. I just didn't realize it will snap off very easily.
Mobility Possibilities
The backpack is sturdy and well-designed. Big enough for two small cats or perfect for our larger 10 year old.