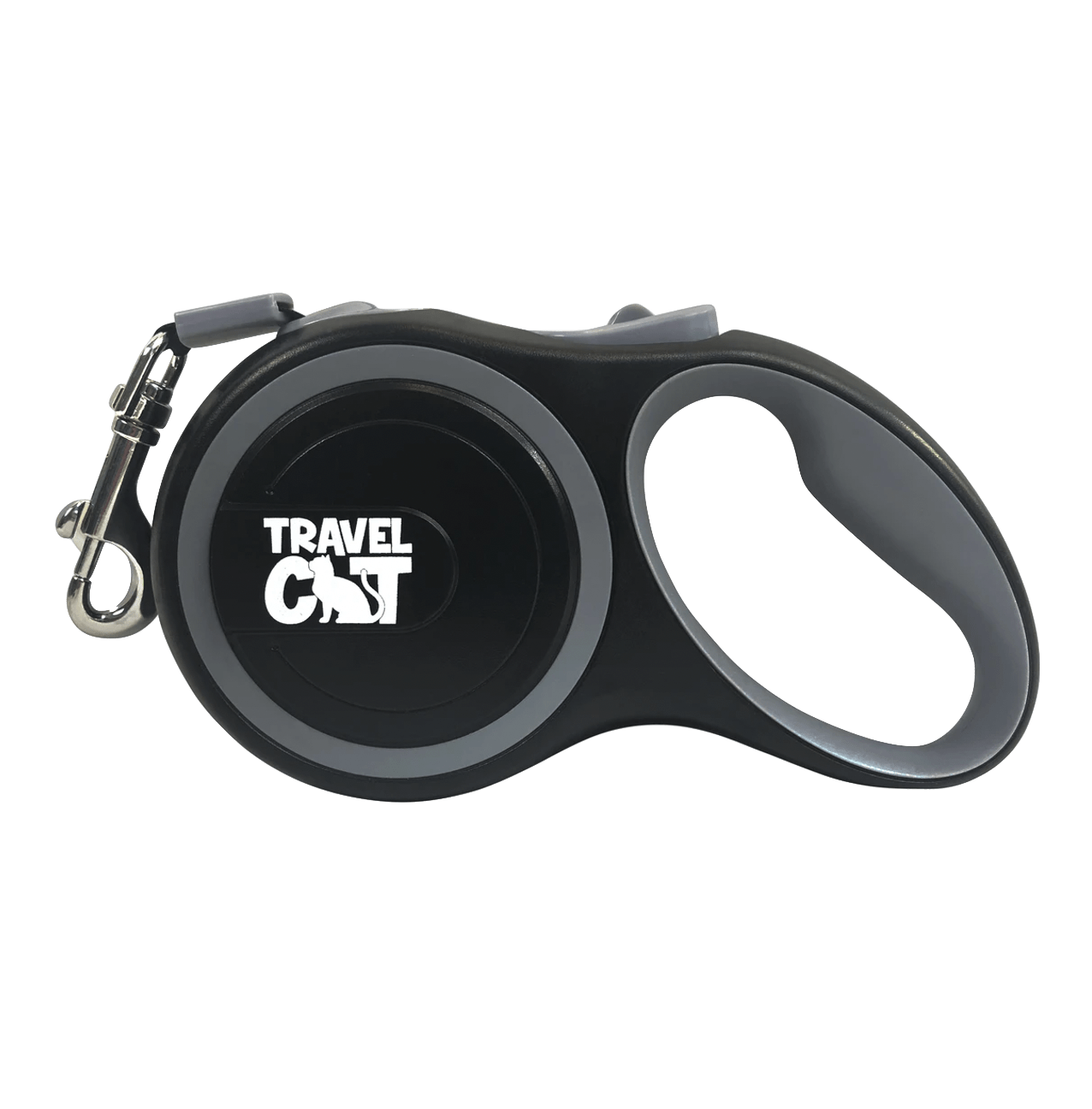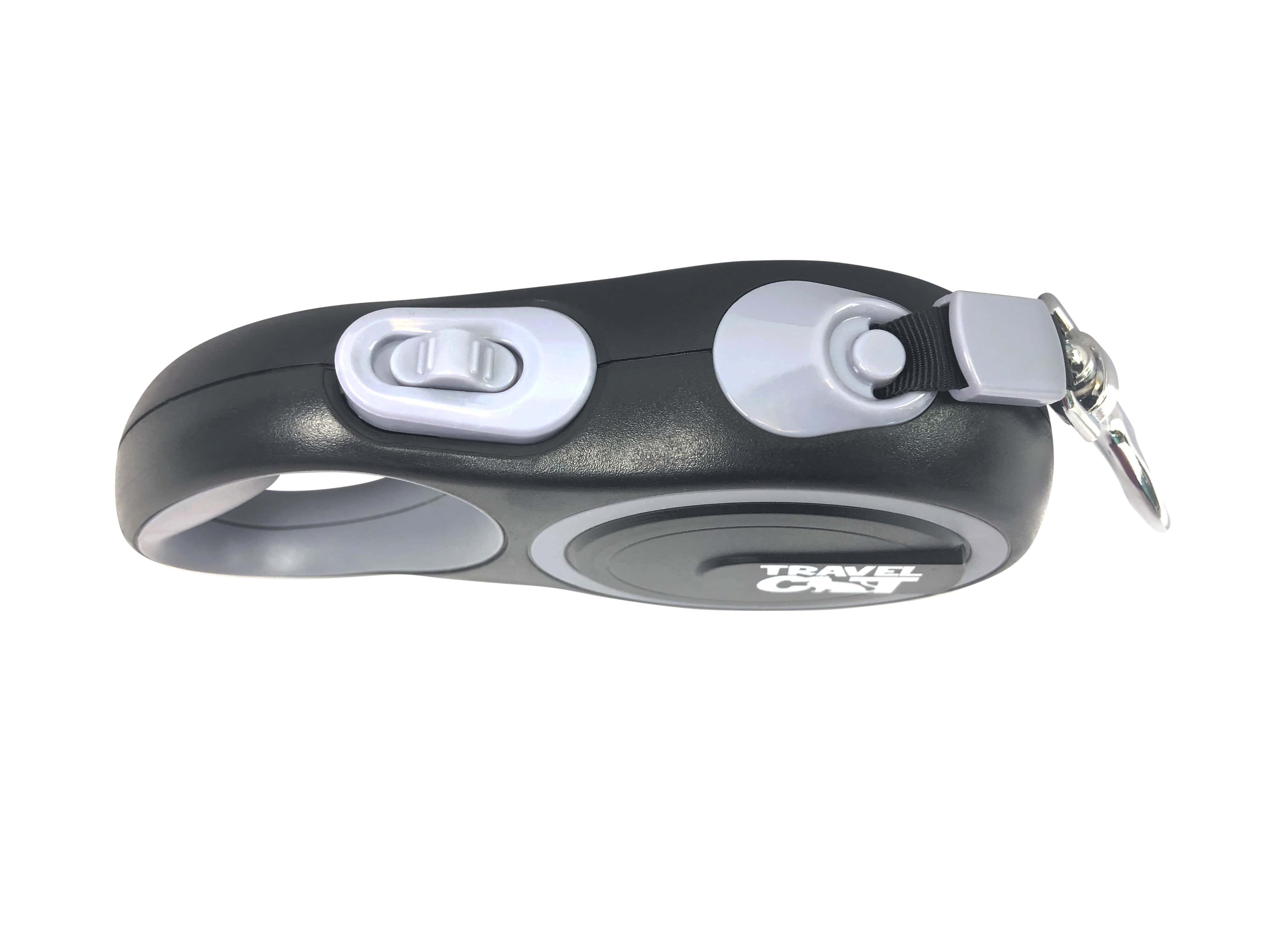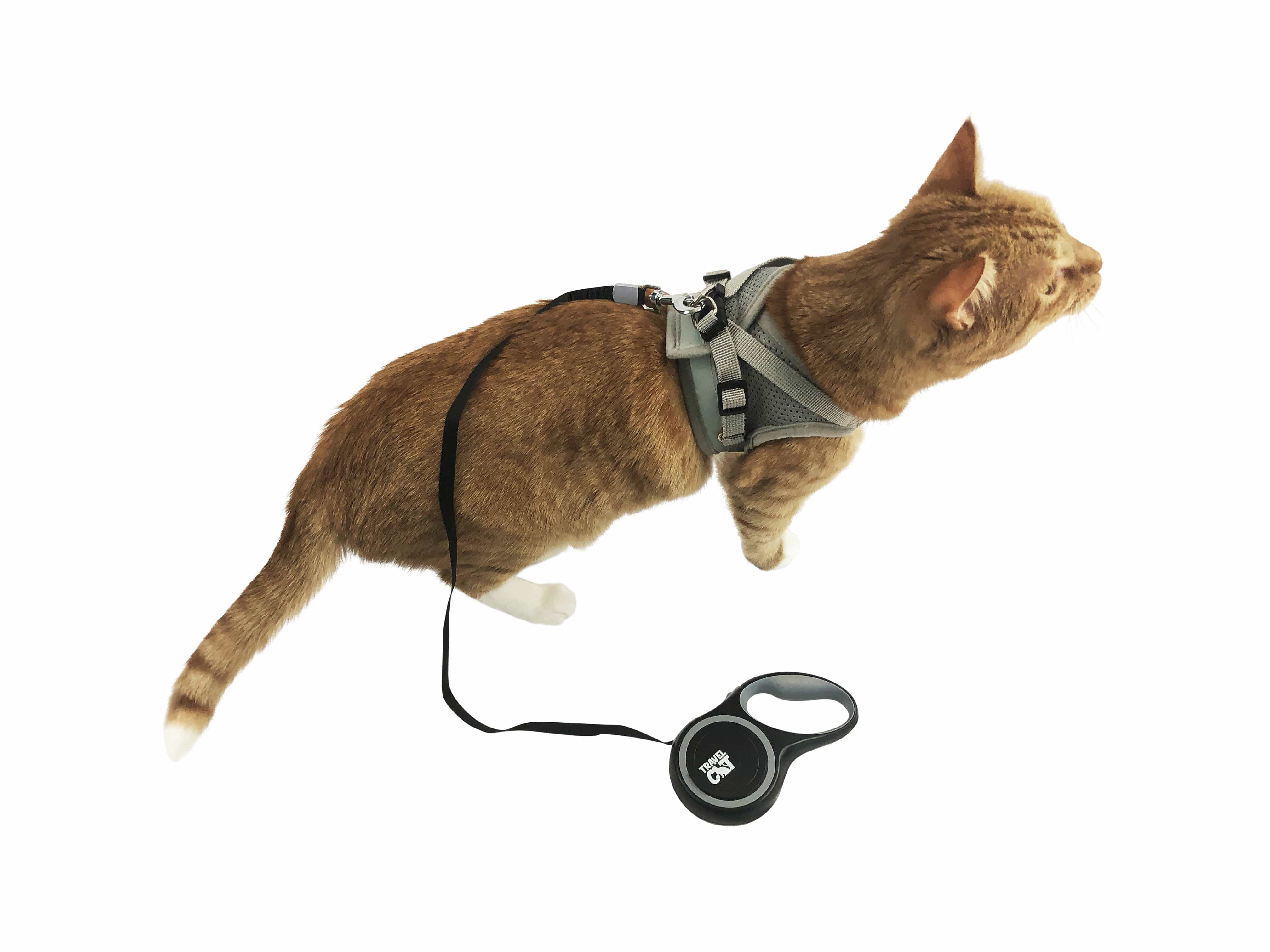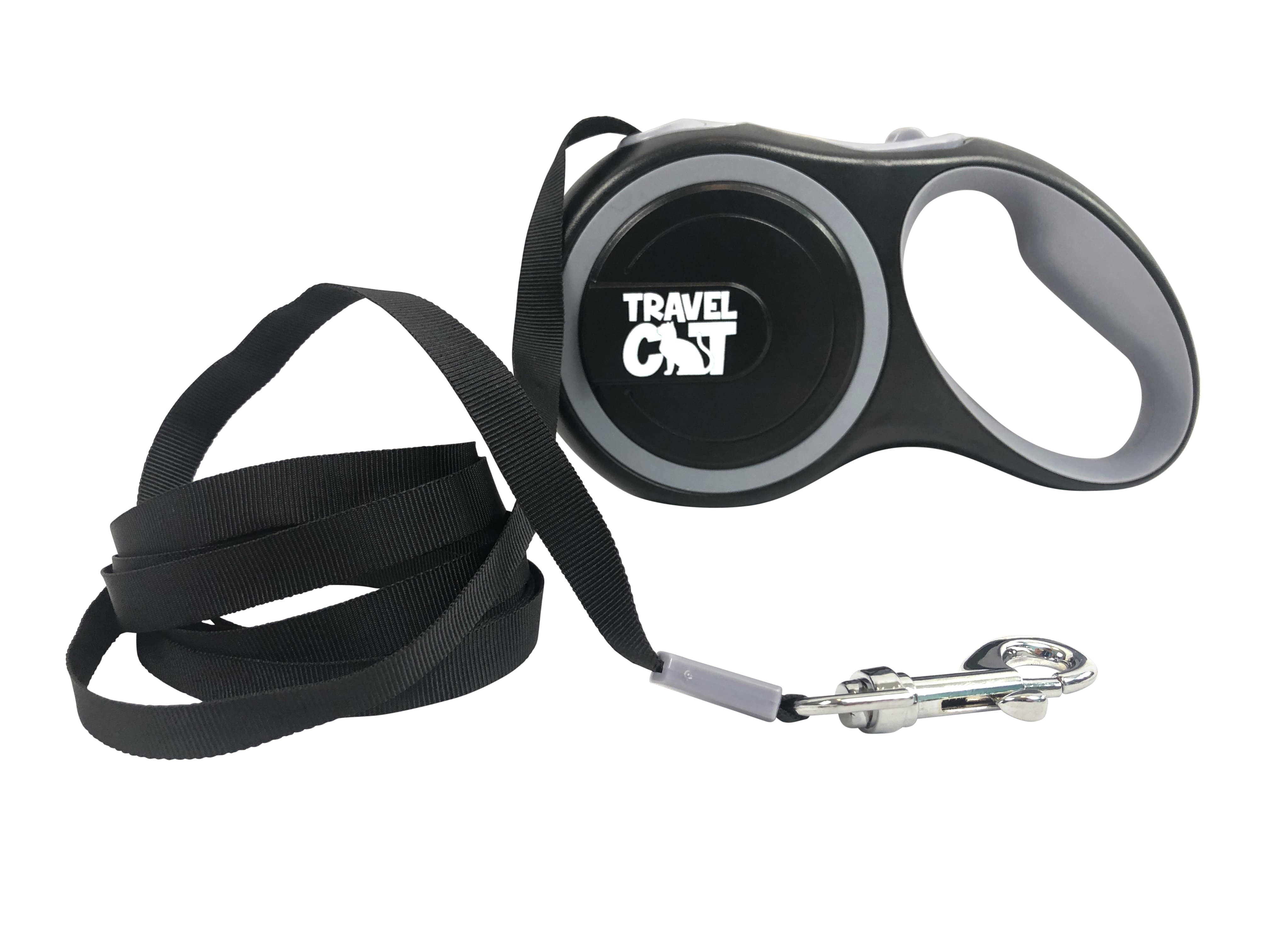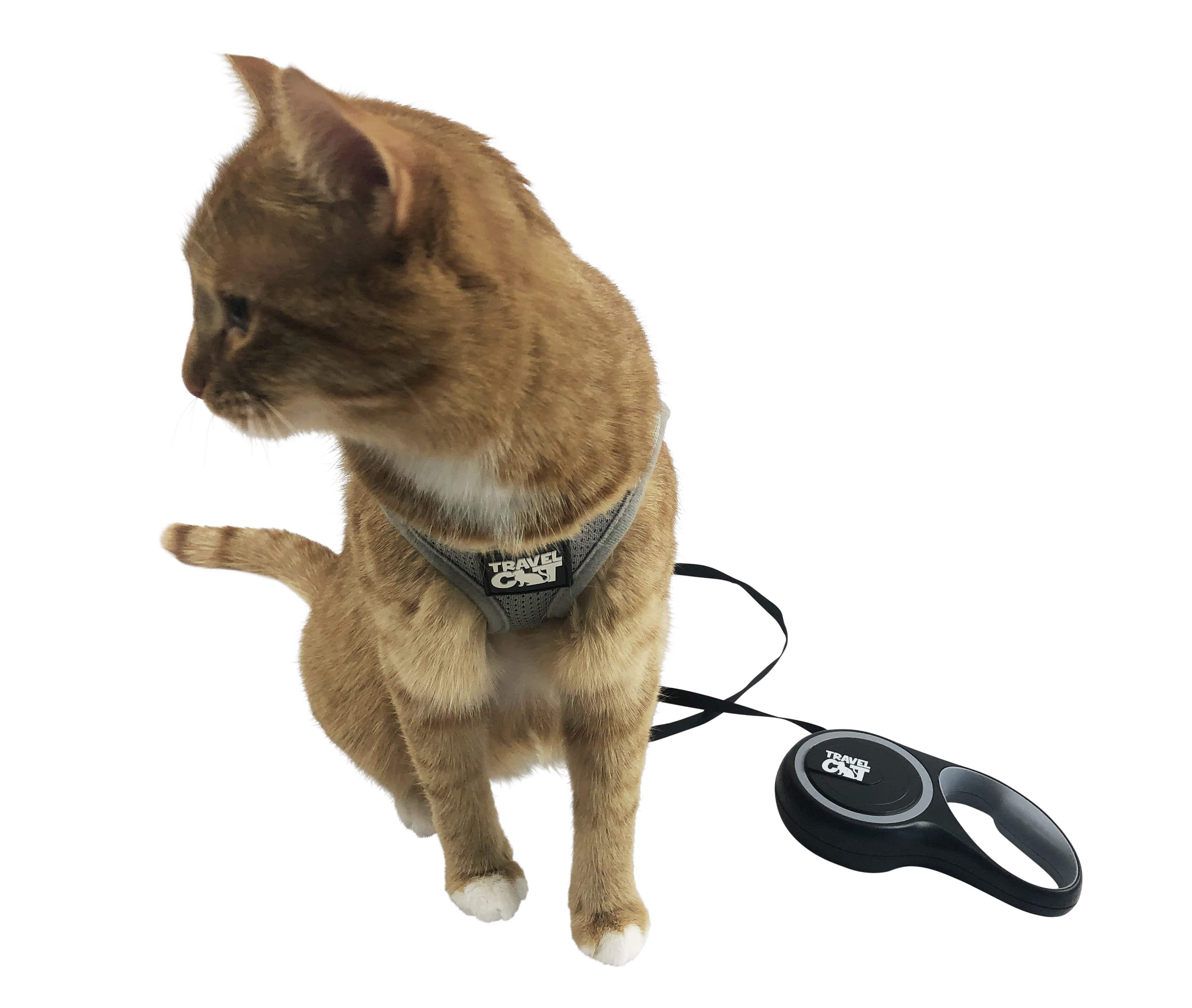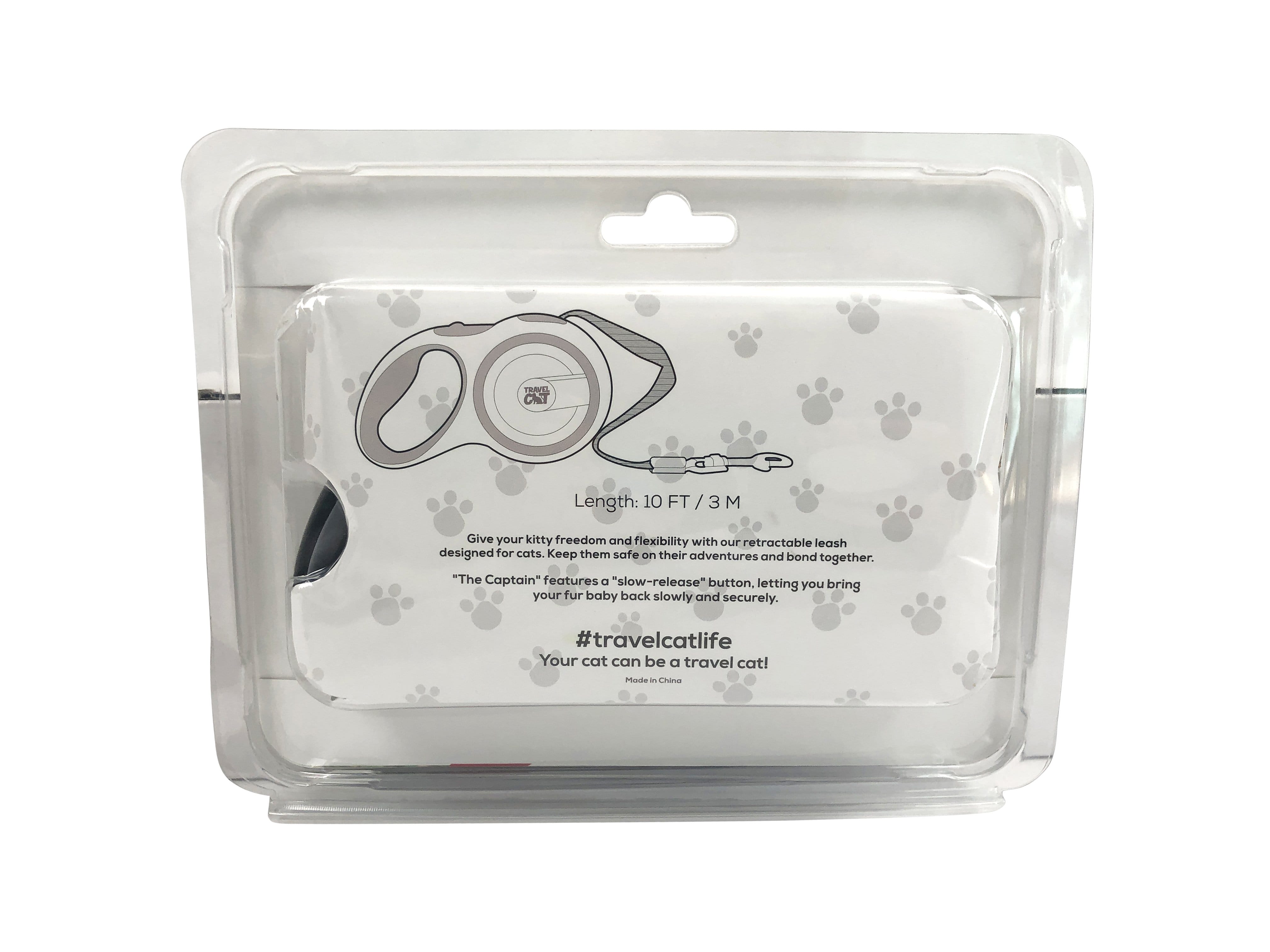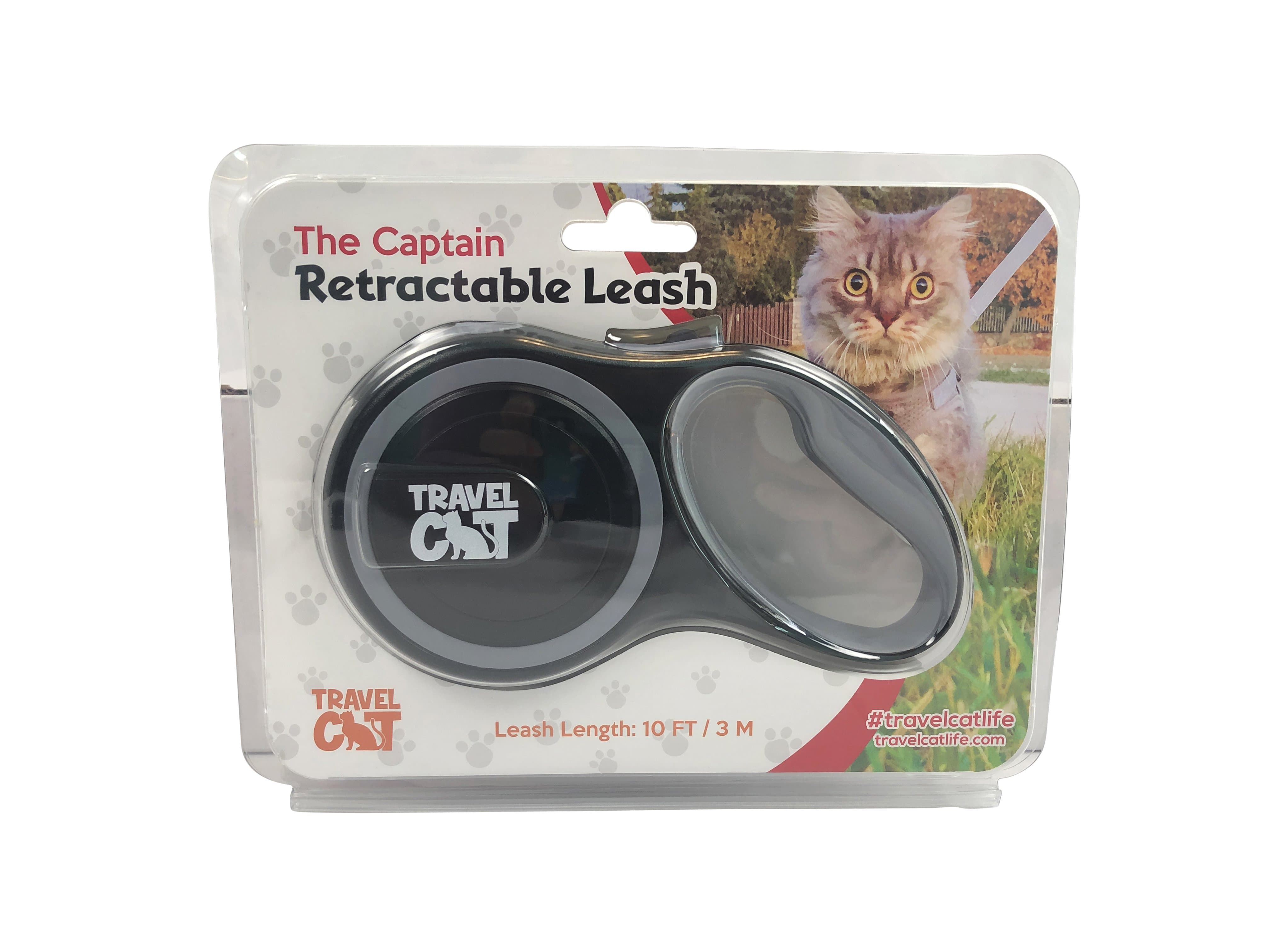 "The Captain" Retractable Leash for Cats
Sale price

$66.00
Regular price

$77.00
(/)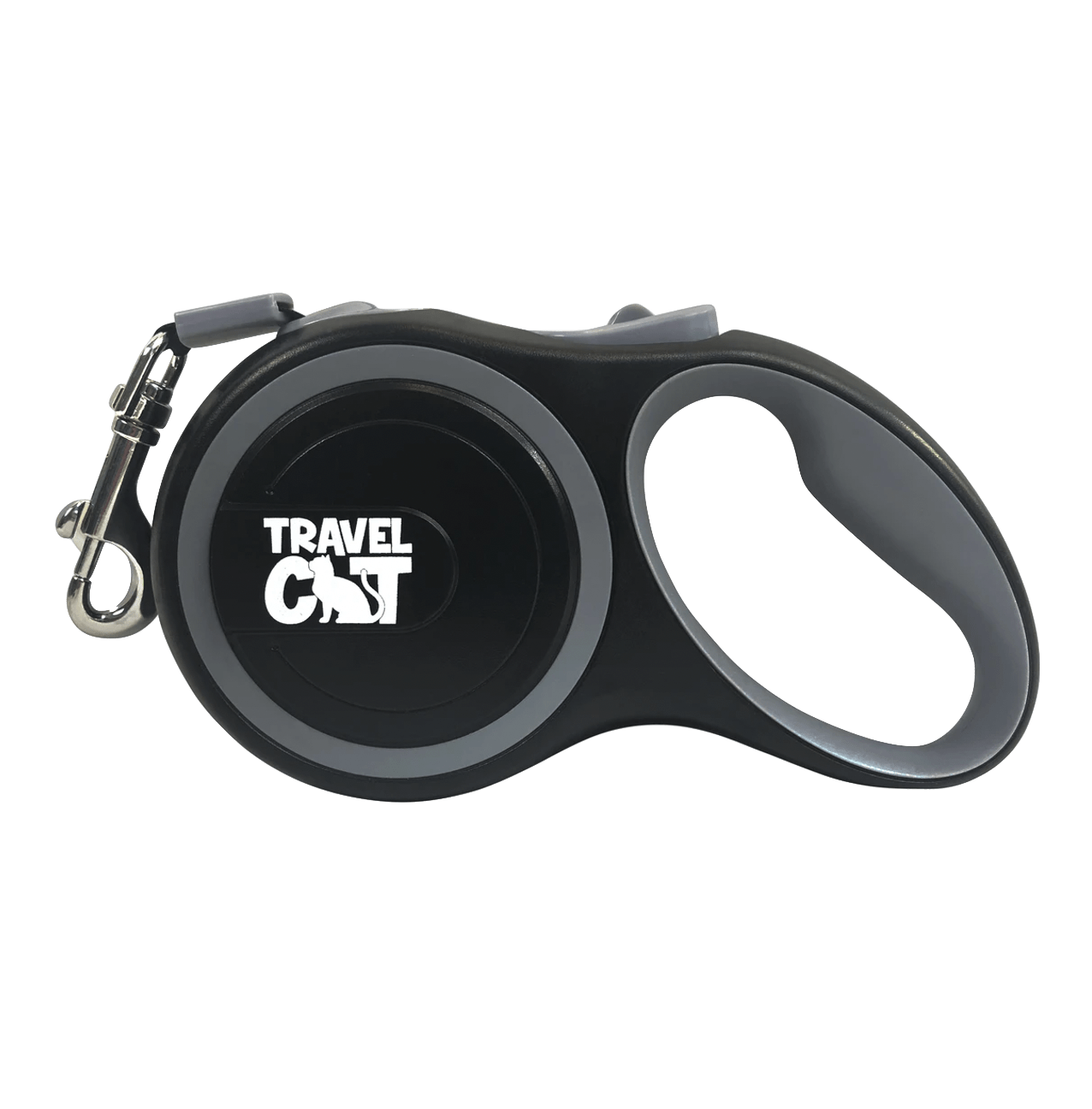 "The Captain" Retractable Leash for Cats
Sale price

$66.00
Regular price

$77.00
Choose options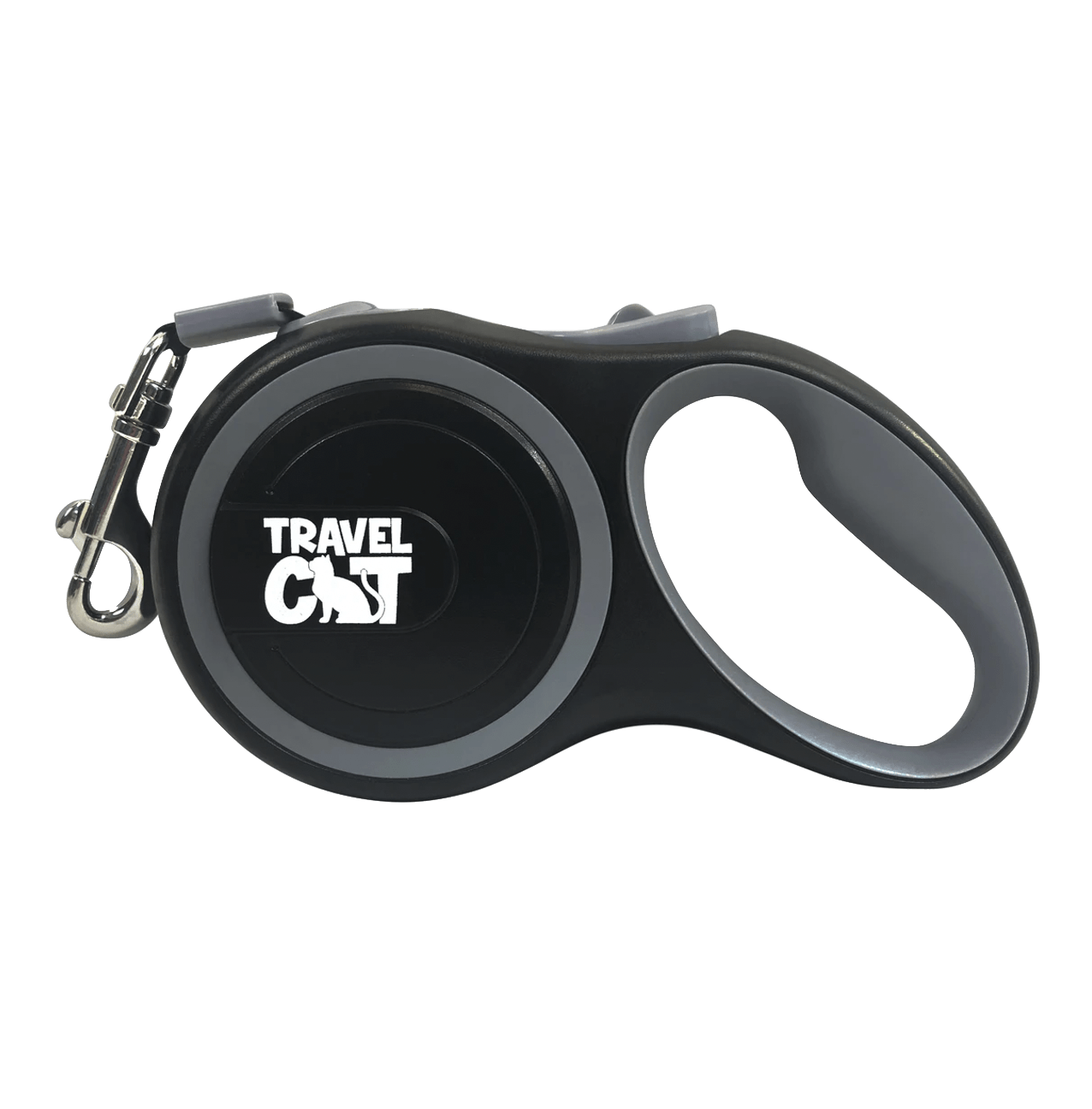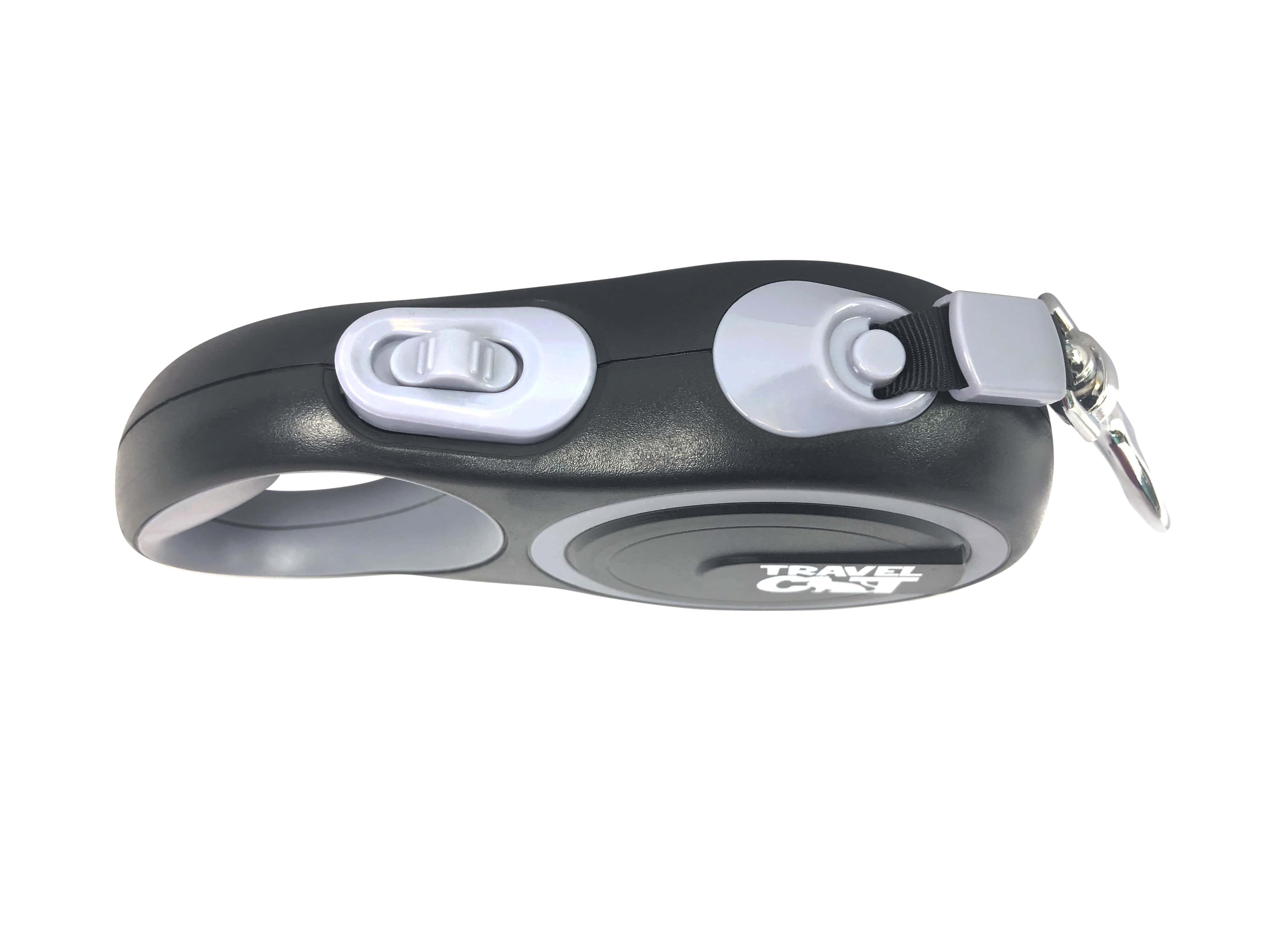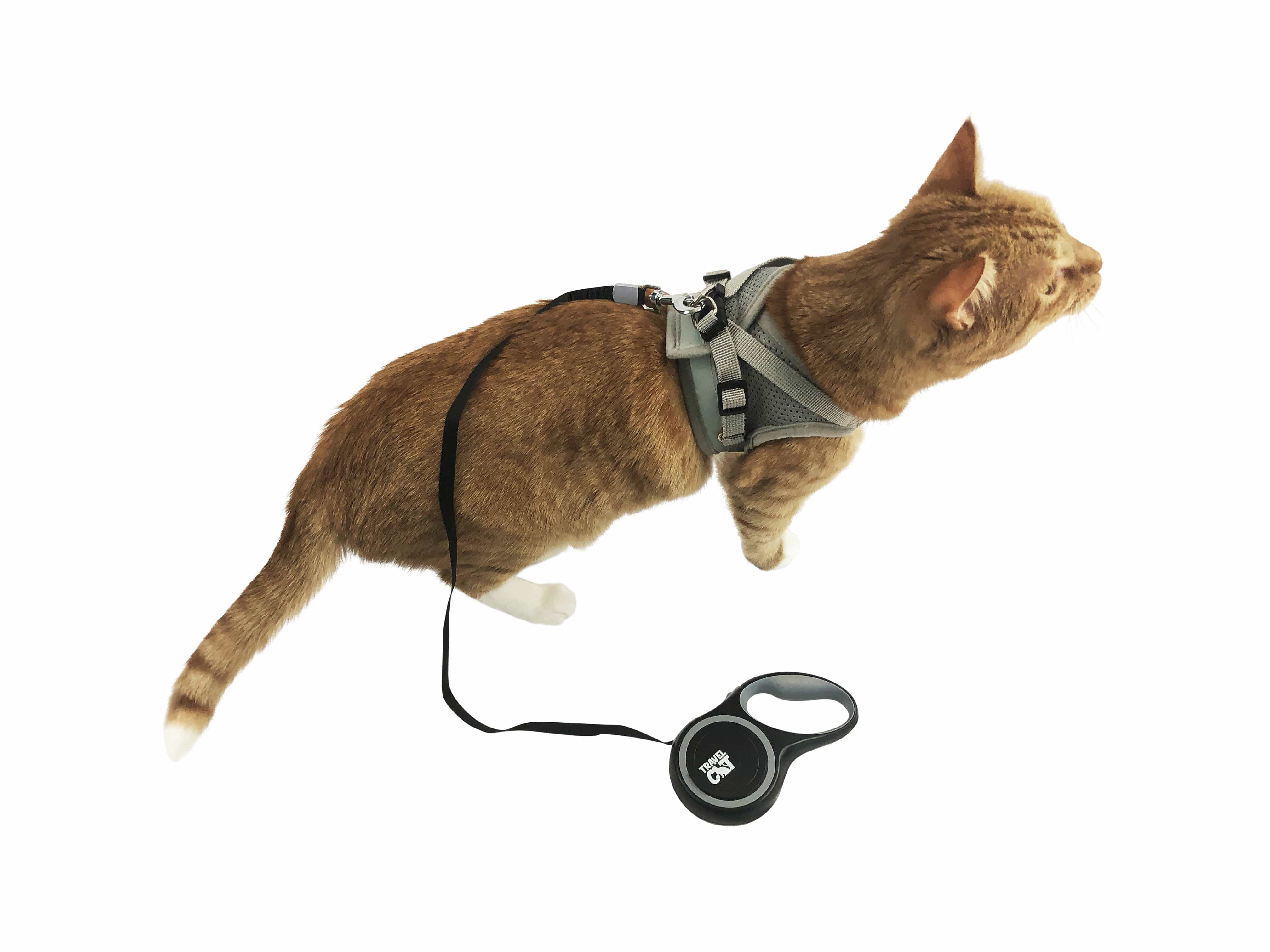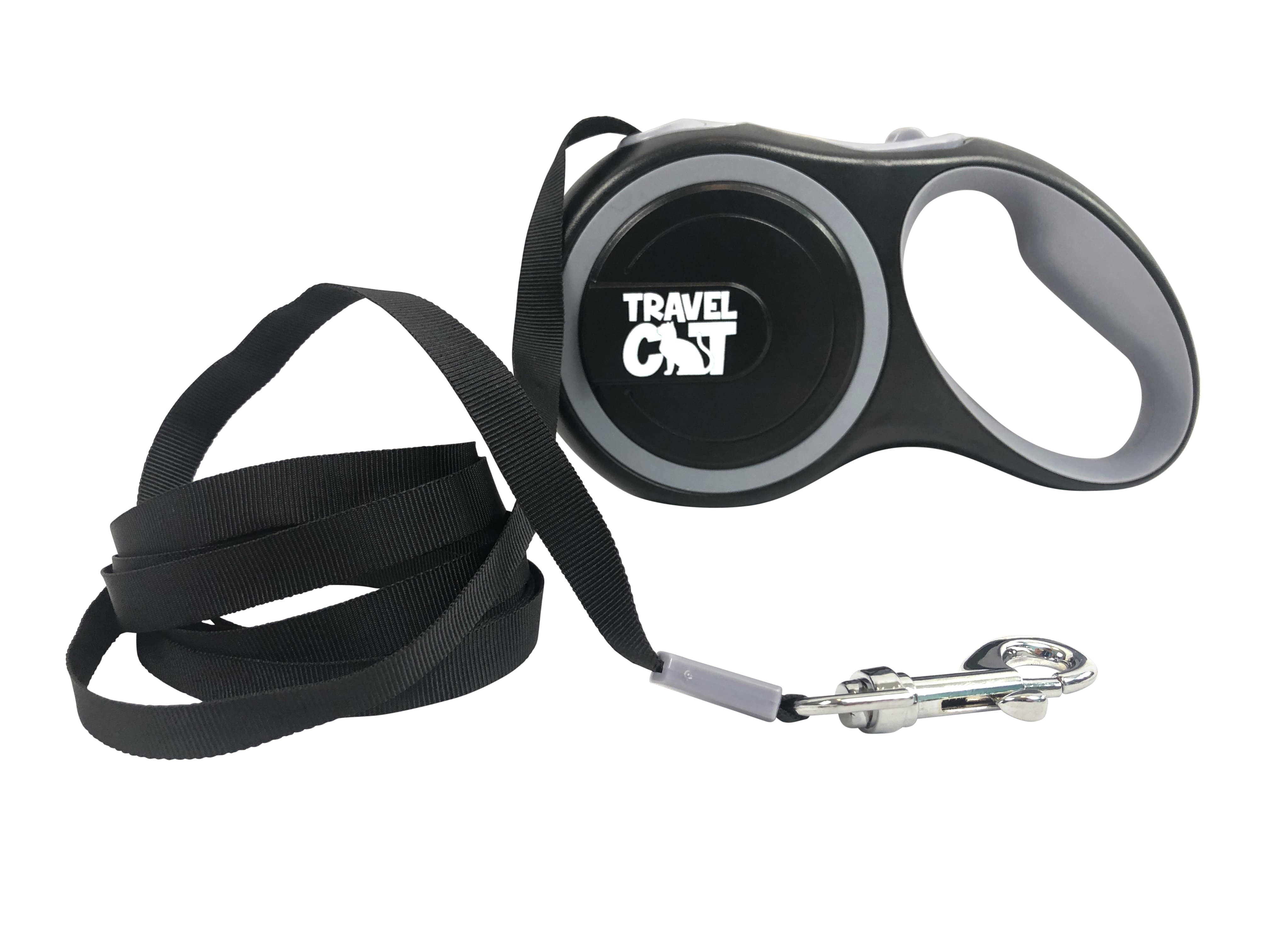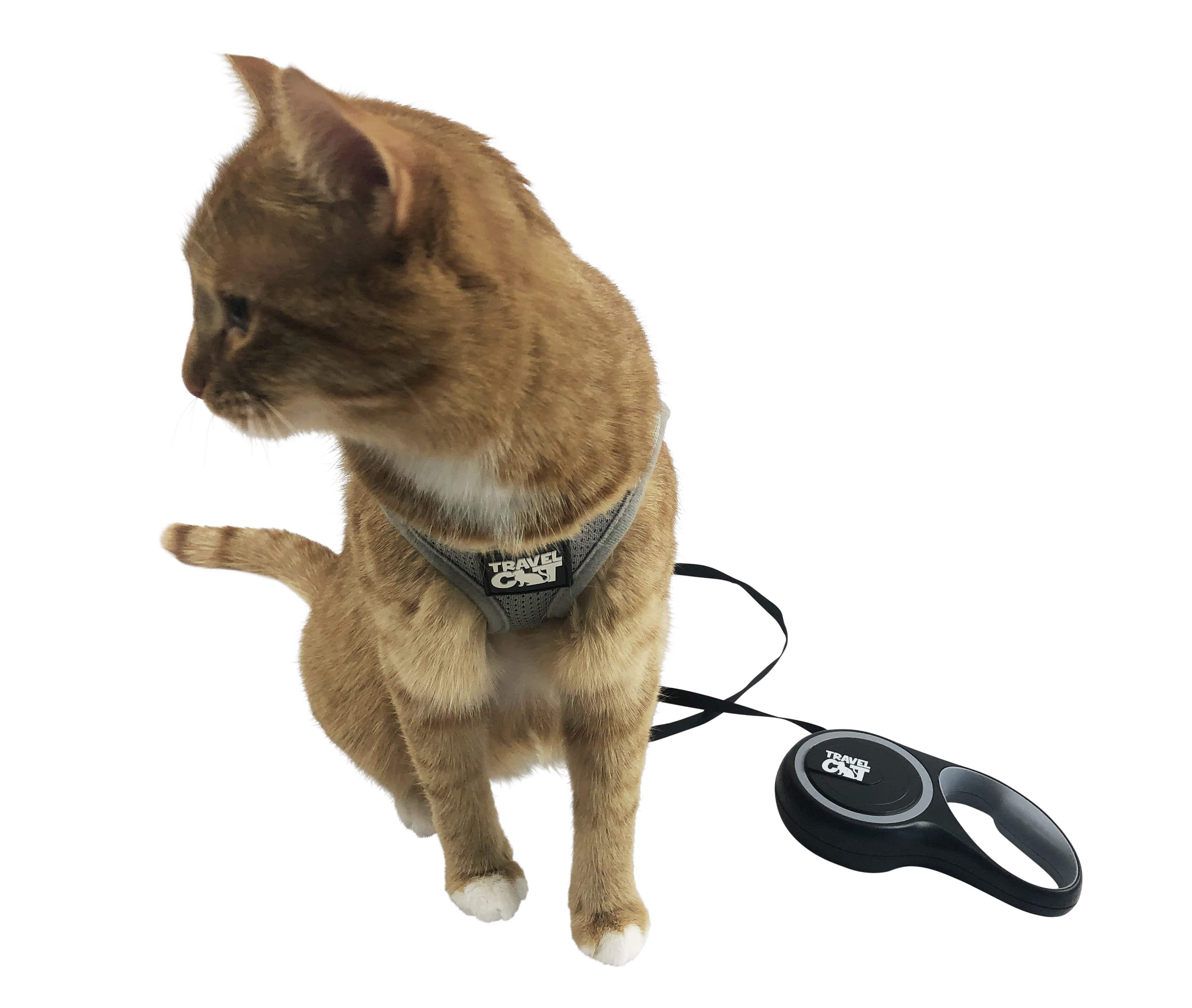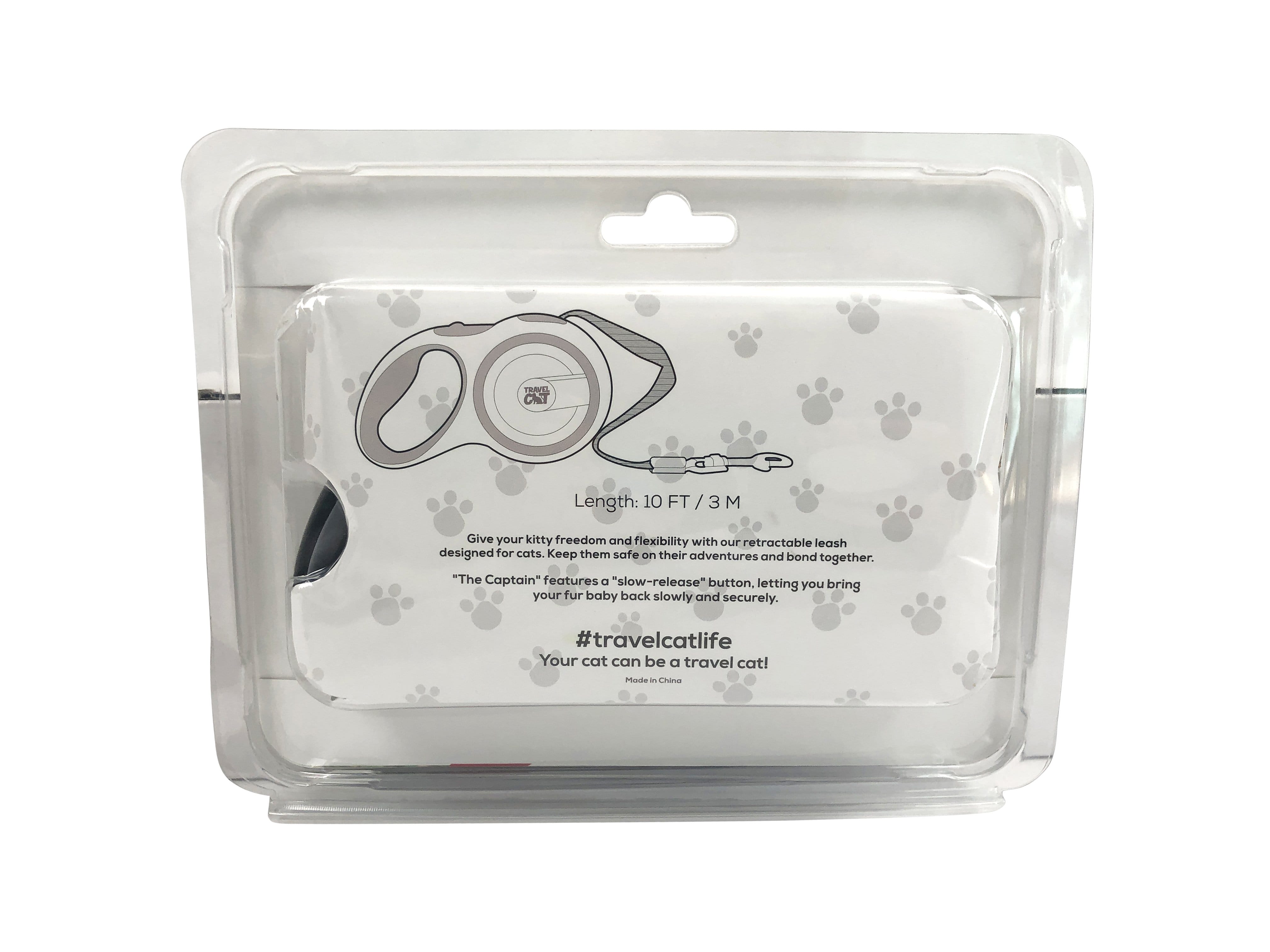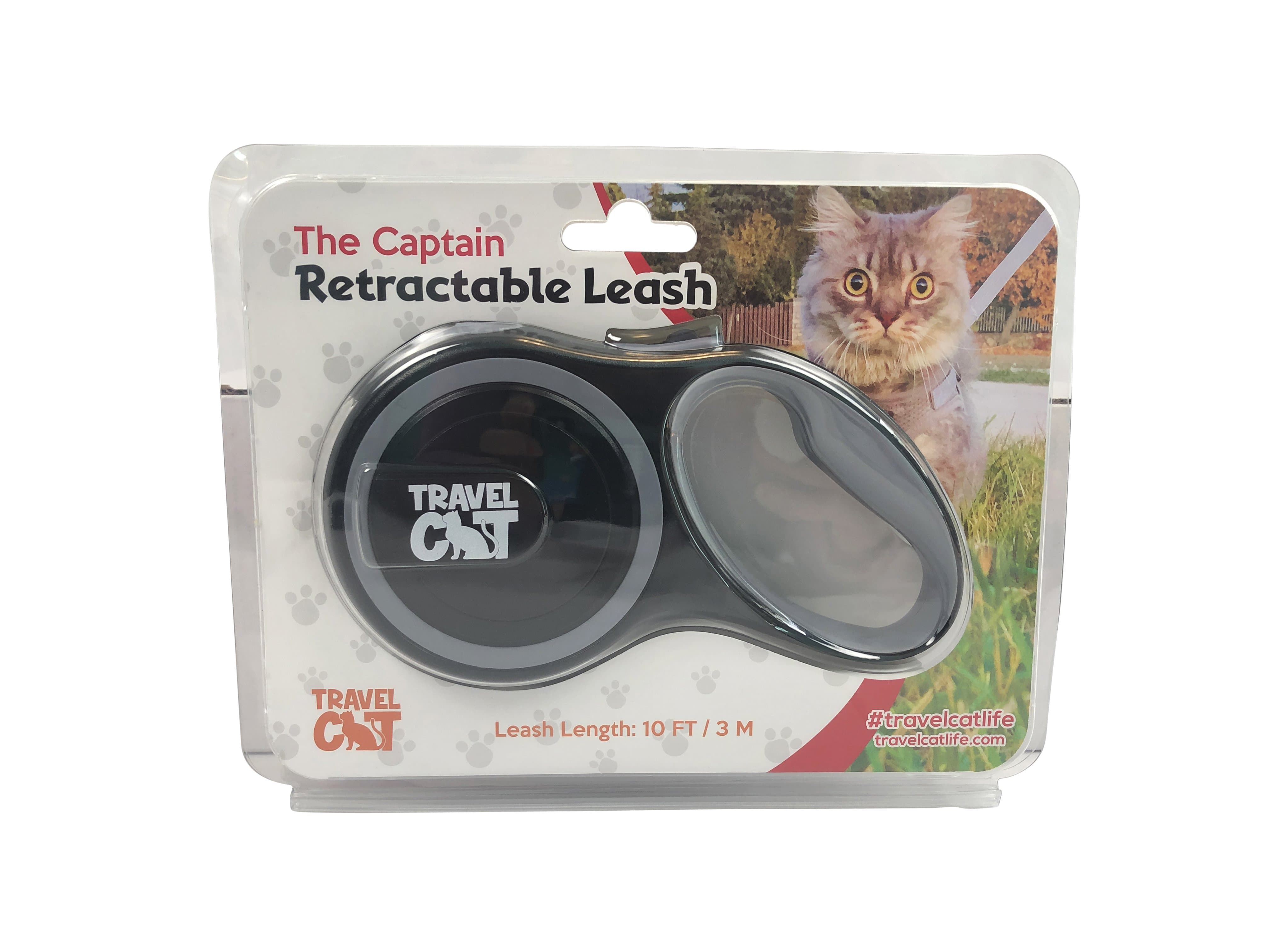 Gone are the days where adventure cats are forced to make do with dog's equipment.
Presenting: "The Captain" Retractable Leash for Cats, the first retractable leash for cats! Decorated with the nifty Travel Cat logo, this leash has an extendable cat lead length of 10 feet/3 meters, giving your cat more mobility than a standard leash would. The leash's button is slow-release, however, making it easy to control the exact length of "freedom" your fur baby is allowed.
A neutral black and grey design, this extendable cat leash pairs well with "The True Adventurer" Reflective Cat & Kitten Harness and Leash Set for Adventure Cats.
Reminder: never attach a leash to a cat's collar! Cats have different anatomies from dogs, and it isn't safe. The leash must be attached to a cat harness. Check out ours, if you need one!
Leash length: 10 FT / 3 M
All orders ship with love from our warehouse in New York. Orders are fulfilled within 4-5 business days. U.S. orders usually arrive in 3-5 business days depending on your location.
International orders orders also ship from our New York warehouse. For international shipping information, please see our international FAQs.
Great quality, but scares my cats
I prefer this leash a lot because I can keep a locked distance without having to hold onto something. However, the sound of it retracting scares my cats, so I'm still working to try and get them used to the leash. I would condition them to the sound of the leash retracting first before putting it on them because it can be loud and sudden.
Easier movement for kitty; more control for cat parents
The retractable leash provides a lot more flexibility for your cat's movement compared to the standard leash that came with the harness. If oir cat Mia wants to run and pounce after an insect, we the cat parents aren't running to catch up or tugging on her via the leash. It was a little challenging at first to get the button to work to get slack or to rein it in, but we figured it out.
This works great!
I'm super happy with this retractable leash! And so are my cats!!! We use it with the reflective harnesses that are also sold by this company.
I love that when my cats get the zoomies on our walks they can zip ahead and I'm not holding them back too much.
Kittie Heaven
We have two of these leashes and I have to say my cats LOVE them. They could not be happier with the extra space to roam. We live in Montana and these leashes are perfect for hiking in the mountains and walking around in our neighborhood. I highly recommend these.