Sesame Seed: Your Cat Backpack Featured Feline
We're excited to feature the stories, tips, and love from our very own catstomers. Shop our cat backpacks here.
Want to be featured? Email yourcatbackpack@gmail.com.
Human
 

name

Stefanie
Cat names
Sesame Seed
Location
Marietta, Georgia USA
Where can we find you or your furbaby on Instagram?
@FluffySesameSeed
Tell us how you met your fur babies!
It all started with Sesame Seeds mom who was call Sunflower Seed, she would visit us and we would feed her. She started coming by every day and getting more and more use to us. We noticed she was pregnant so we tried our best to get her to stay inside but she refused. One day she was skinny again so we knew she had her kittens. When they were old enough to explore she brought us her kittens and in her litter of tabby cats was one sole black cat who we named Sesame Seed. Sesame Seed was the bravest of all her siblings and we fell in love with her.
What style is #yourcatbackpack?
What was your biggest reason for getting your cat backpack?
We wanted to take Sesame Seed outside but keep her safe. When we saw the backpack and it was in purple we knew we had to give it a shot so we bought the explorer!
What's your biggest tip for getting your cat used to your cat backpack?
When we first got our backpack it had a bad odor to it so we soaked it in vinegar and let it air out in the garage. Once we got it smelling alright we put it in a box with catnip so that the catnip smell took over the bag. After that she had no problems going in the bag.

What's
 

your cats preferred

 

method

 

of travel in your cat backpack? Bubble? Screen? Top open?

The Bubble 100% it's so cute, We try the top open but she typically will just jump out unless she is passed out.

 
What's been your favorite outdoor experience with your cat?
We take Sesame Seed to some civil war ruins near our house. She absolutely loves climbing around the ruins.
Tips for hiking, biking, and general outdoor adventures with your cat?
Know your cat, start slow. We started with our backyard and then it took about 3 times before she could do the whole trail even with that she still gets a bit nervous when dogs and random hoomans walk by.
What are your tips to get your kitty feeling comfortable during car rides?
We put her in her larger carrier and that makes her feel comfortable. The backpack is just for when we are out and about.
Tell us about your favorite odd but endearing behavior you see from your cat(s)!
I had no idea how much she loves to sniff EVERYTHING. We spend half our time with her just sniffing random trees or plants. I get nice photos of her but honestly most of the hike is her sniffing and she loves it.
Many of our
 

catstomers

 

want to leash train their cats. Tell us about your experience with that. What worked best? If you gave up, that's ok, too. What was your deciding factor?

For us the harness was more difficult than the leash. We tried to make the harness fun by going into crazy playtime mode whenever we put it on. Lots of toys, treats and play time pretty much till she passed out. It took about a week for her to not care about the harness on. We kept putting it on her for a month before we tried the leash. Once she got use to the harness she had no problem with sleeveless clothes or the leash.

 
Do you foster, TNR, or volunteer at animal shelters? If so, how has your experience been and what would you say to others to encourage them to do so, too?
I feed my neighborhood kitties
What do you wish people without cats knew about the joys of owning a cat?
I wasn't a cat person till a cat (Neapolitan) chose me. It's the most magical feeling when they choose you. They are the sweetest animals once they trust you.  
What's your biggest tip for other cat guardians?
 Take your time and make it fun.
Any cat guardian hacks you want to share?
Start young if you can,
What's your favorite part of #yourcatbackpack?
She can go around outdoors and still have a safe spot to be in or a place to rest that is comfortable and holds everything she needs 
We love our catstomers! Shop our cat backpacks here and email us at yourcatbackpack@gmail.com to get featured.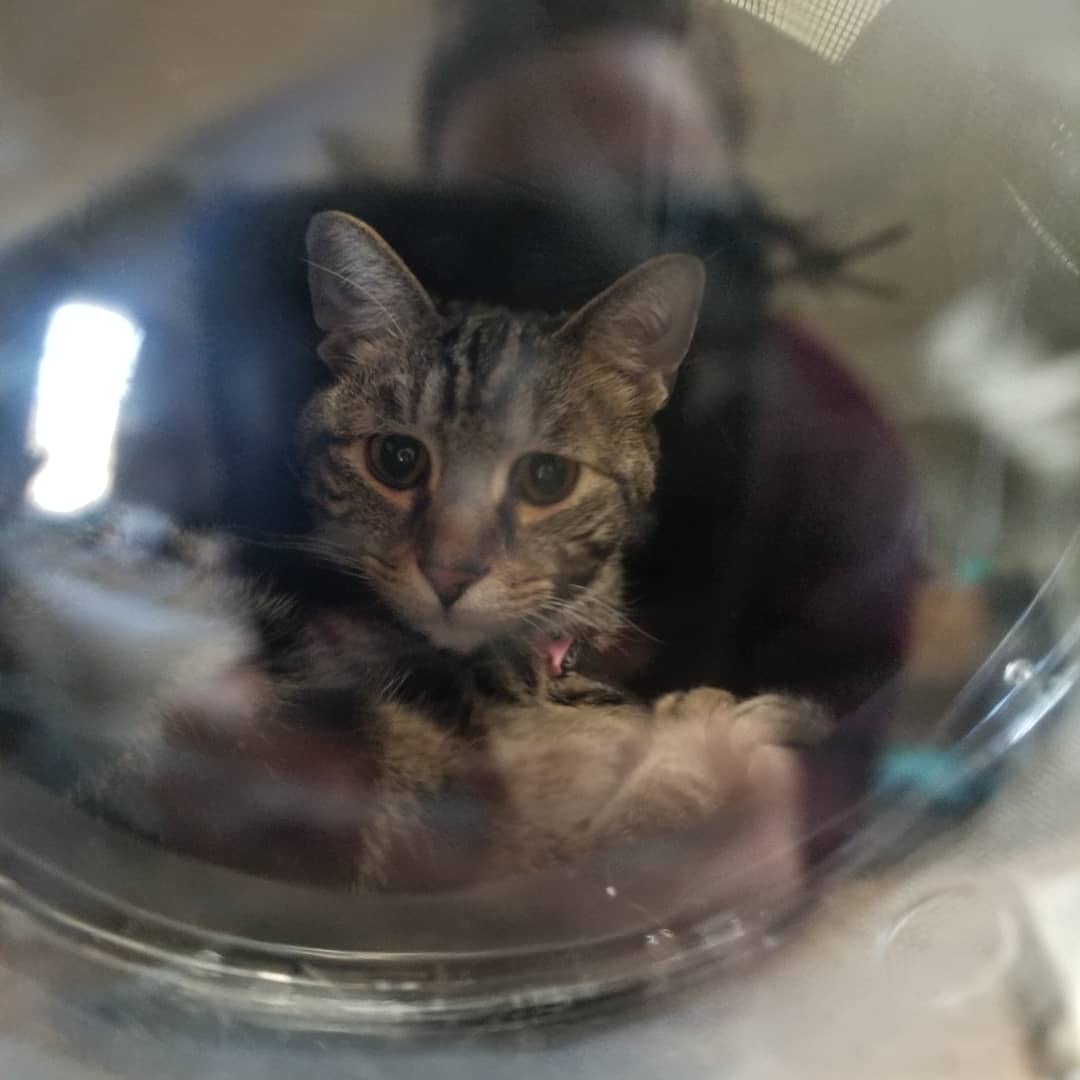 Onyx, Viper, Blackberry, Stormie, Trooper, Leia, Storm, and Kreacher: Your Cat Backpack Bubble Carrier Bios
Meet Onyx, Viper, Blackberry, Stormie, Trooper, Leia, Storm, and Kreacher from the United States. We're excited to feature these stories, tips, and love from our very own catstomers.
Read more