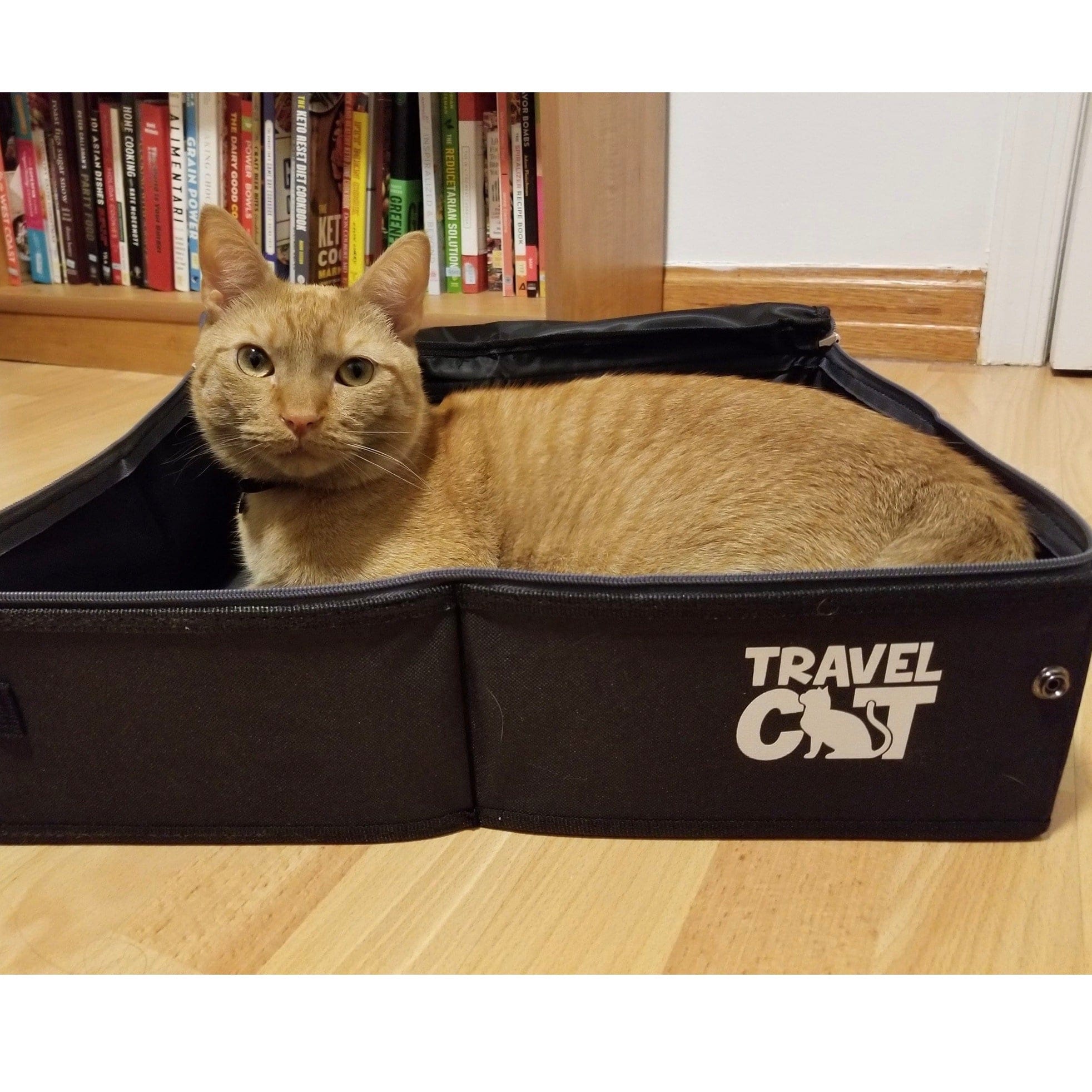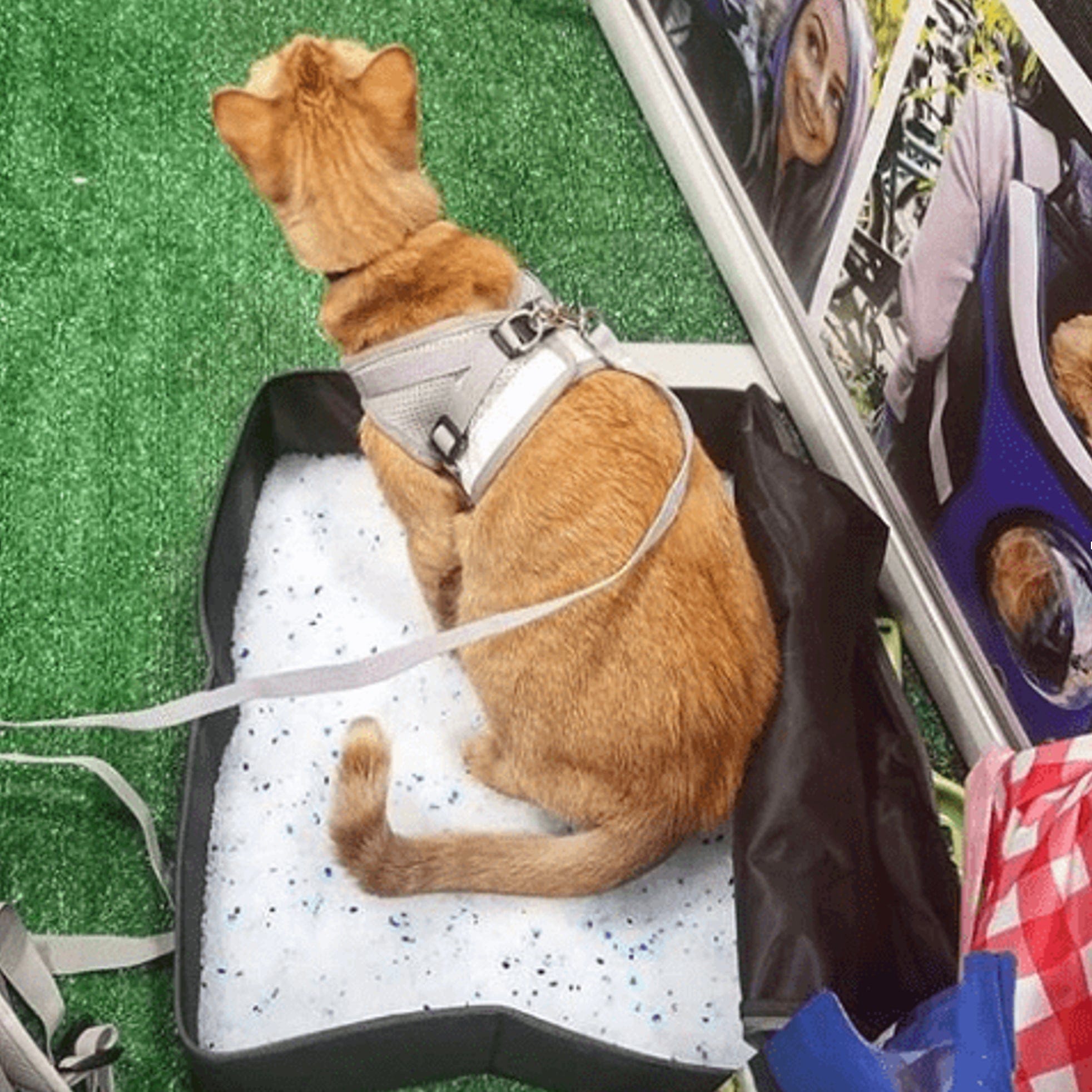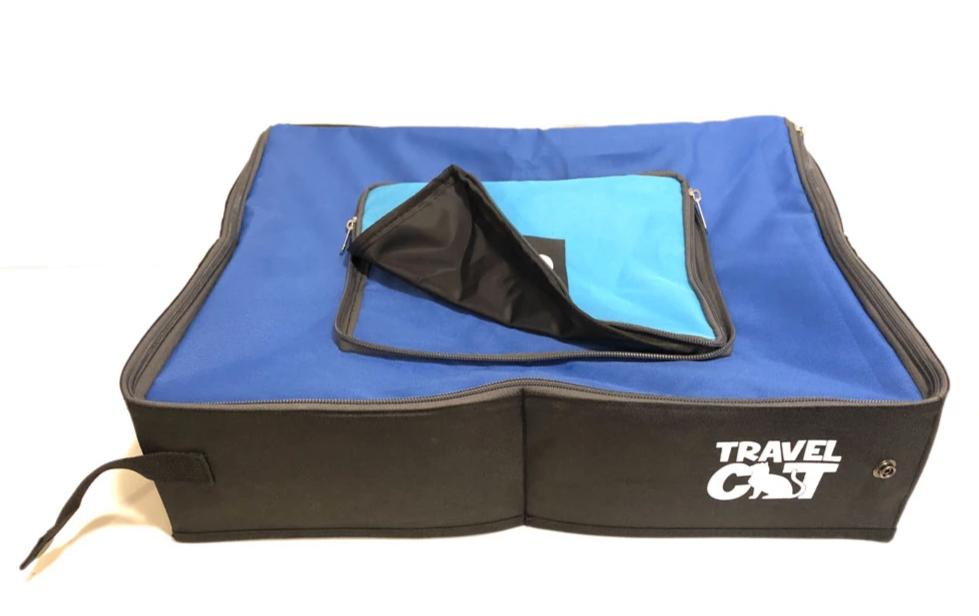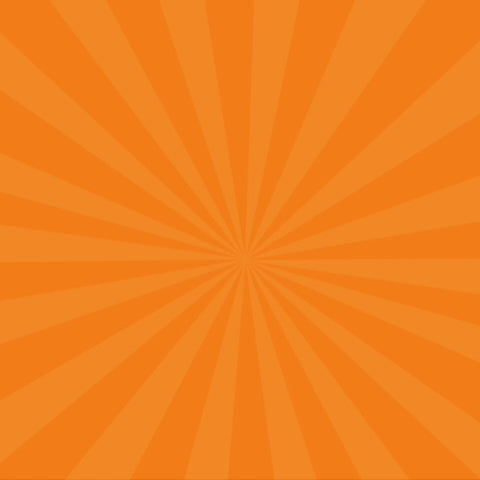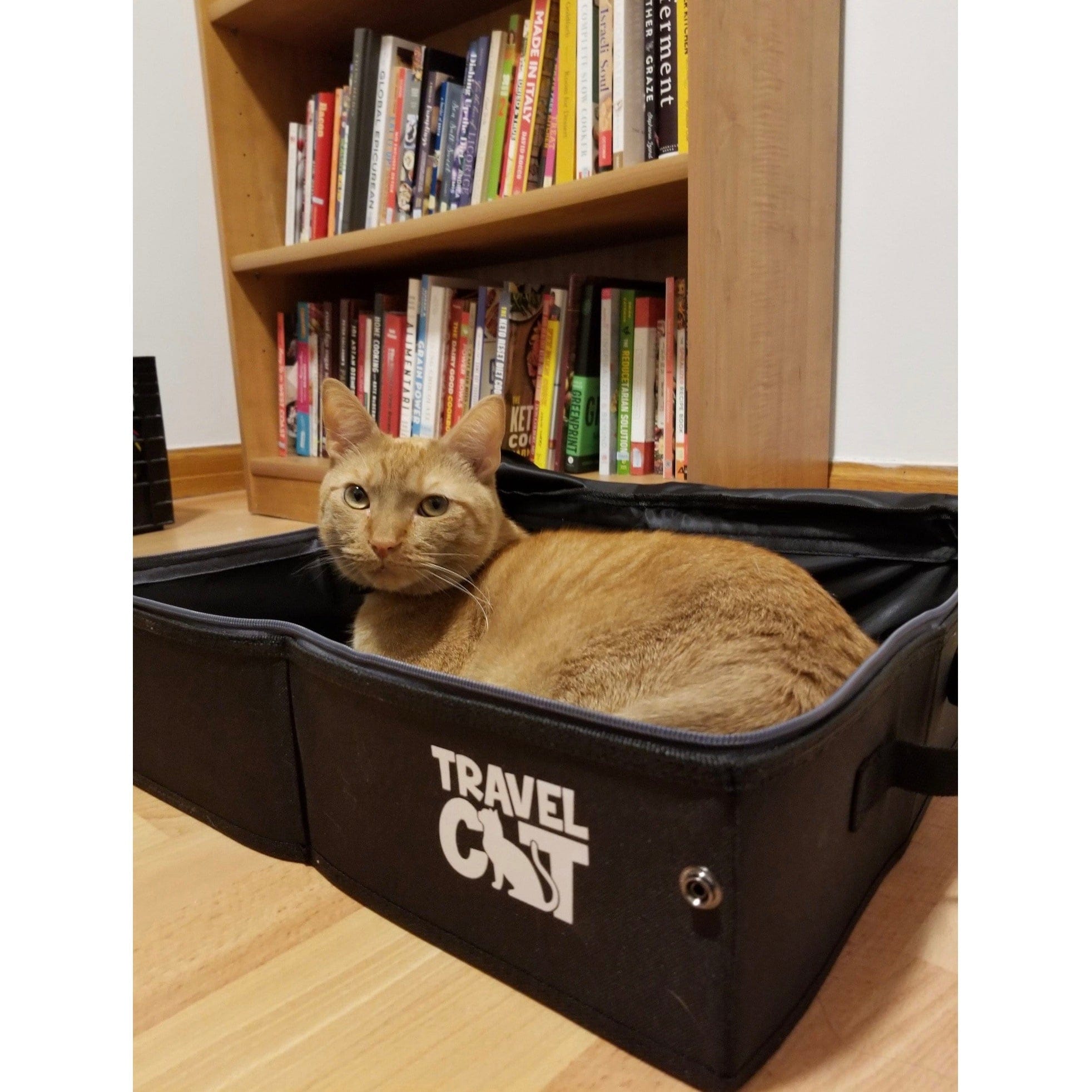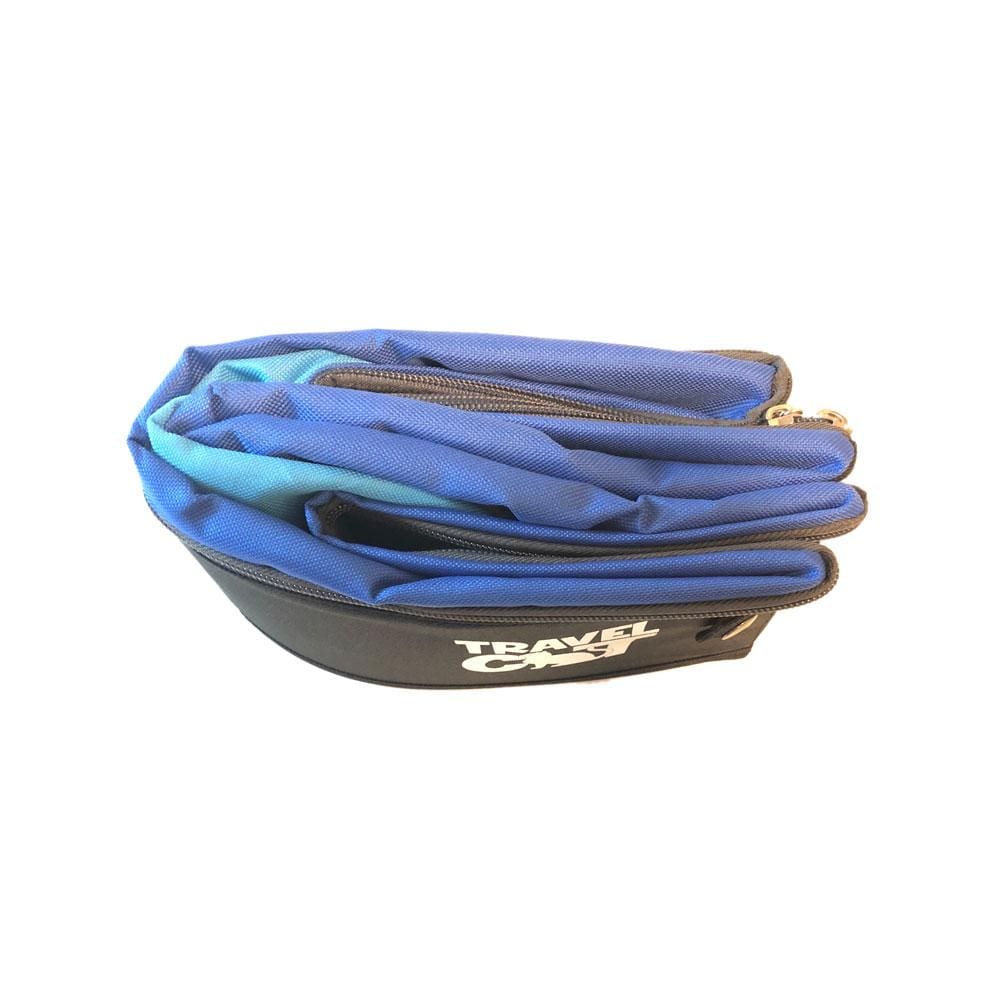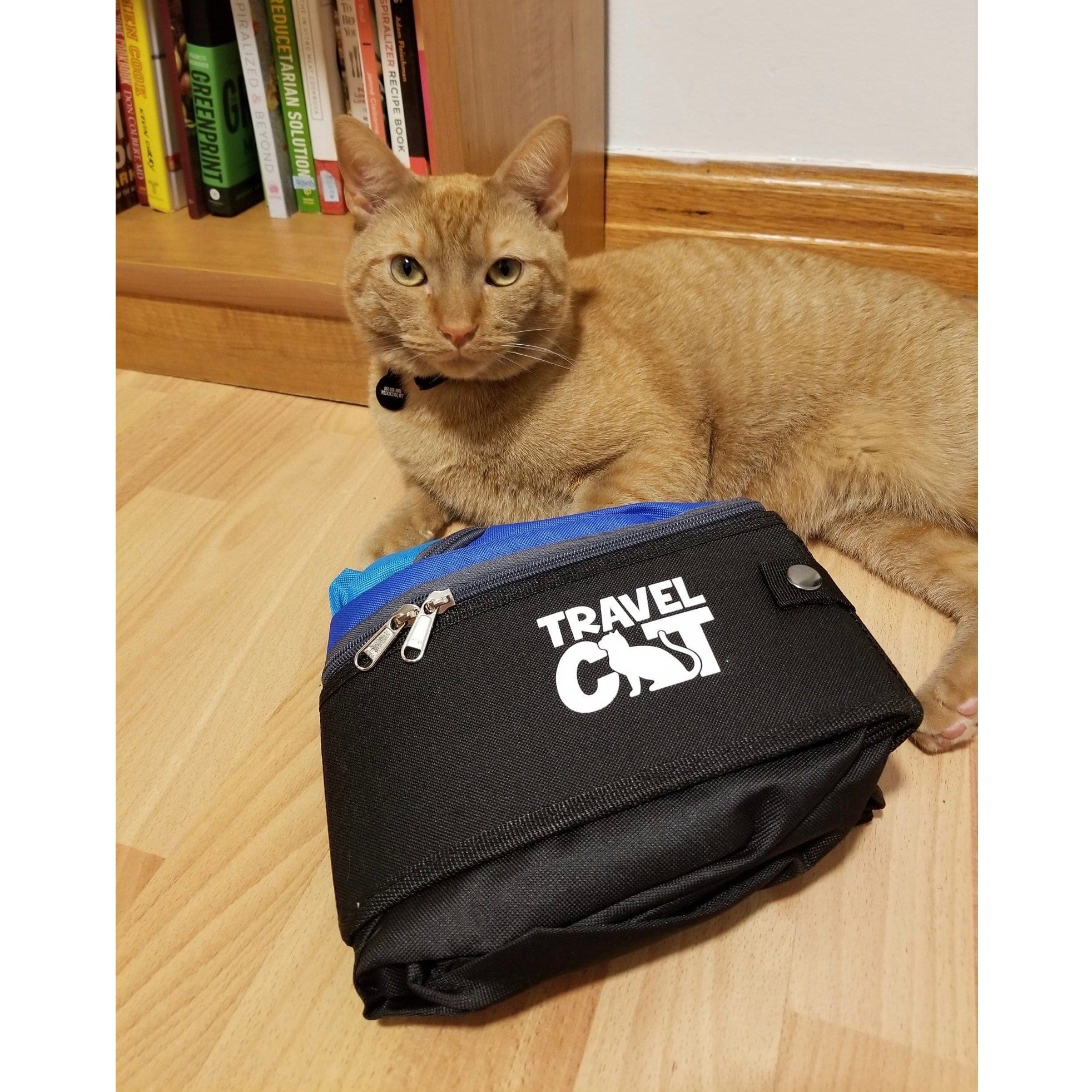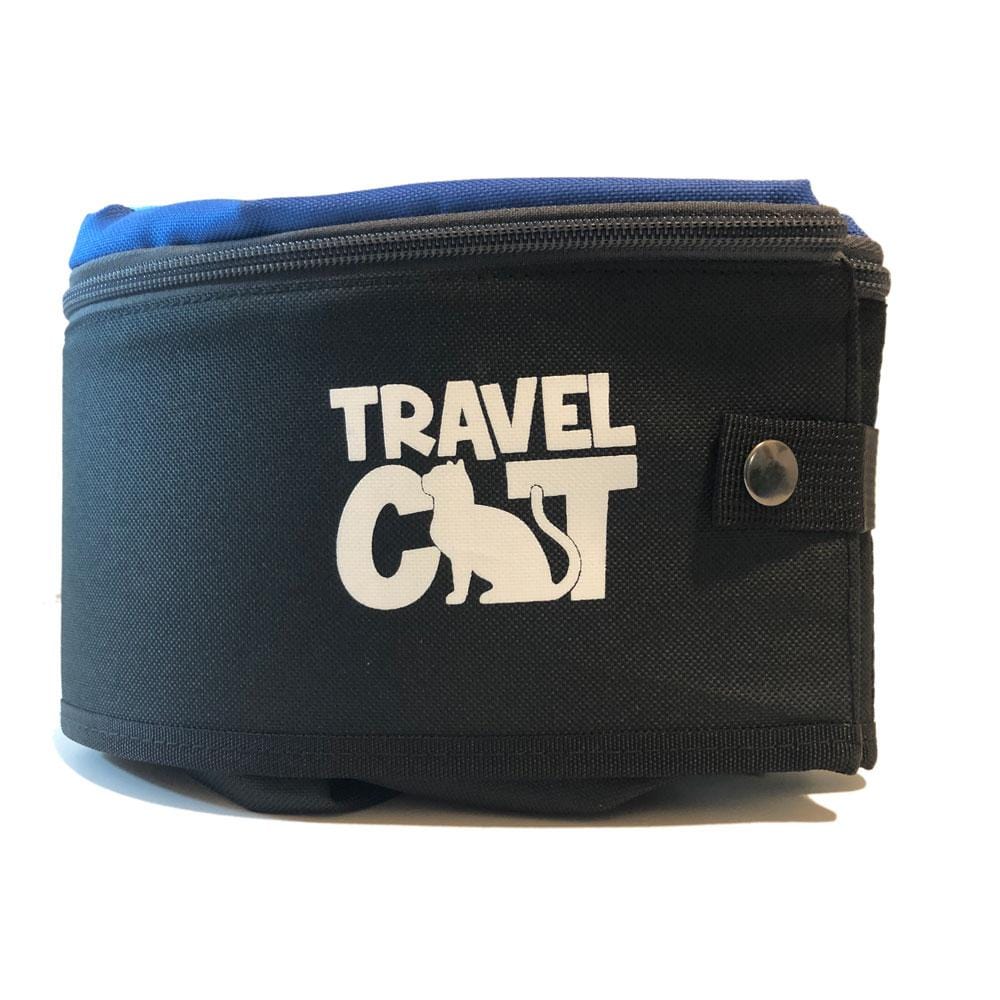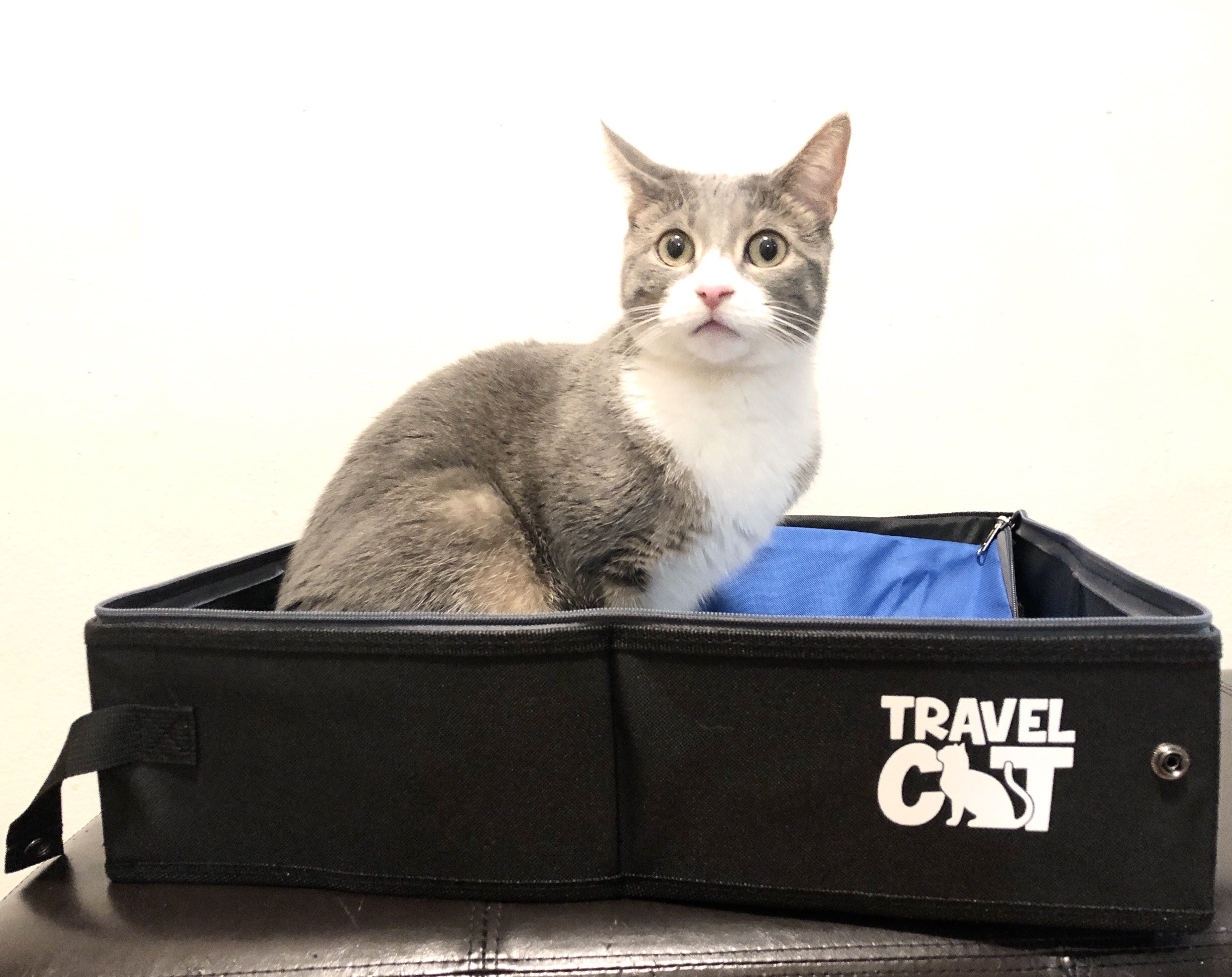 "The Porta-Pawty" Travel Litter Box - Portable Bathroom for Cats
Sale price

$64.00
Regular price
(/)

Choose options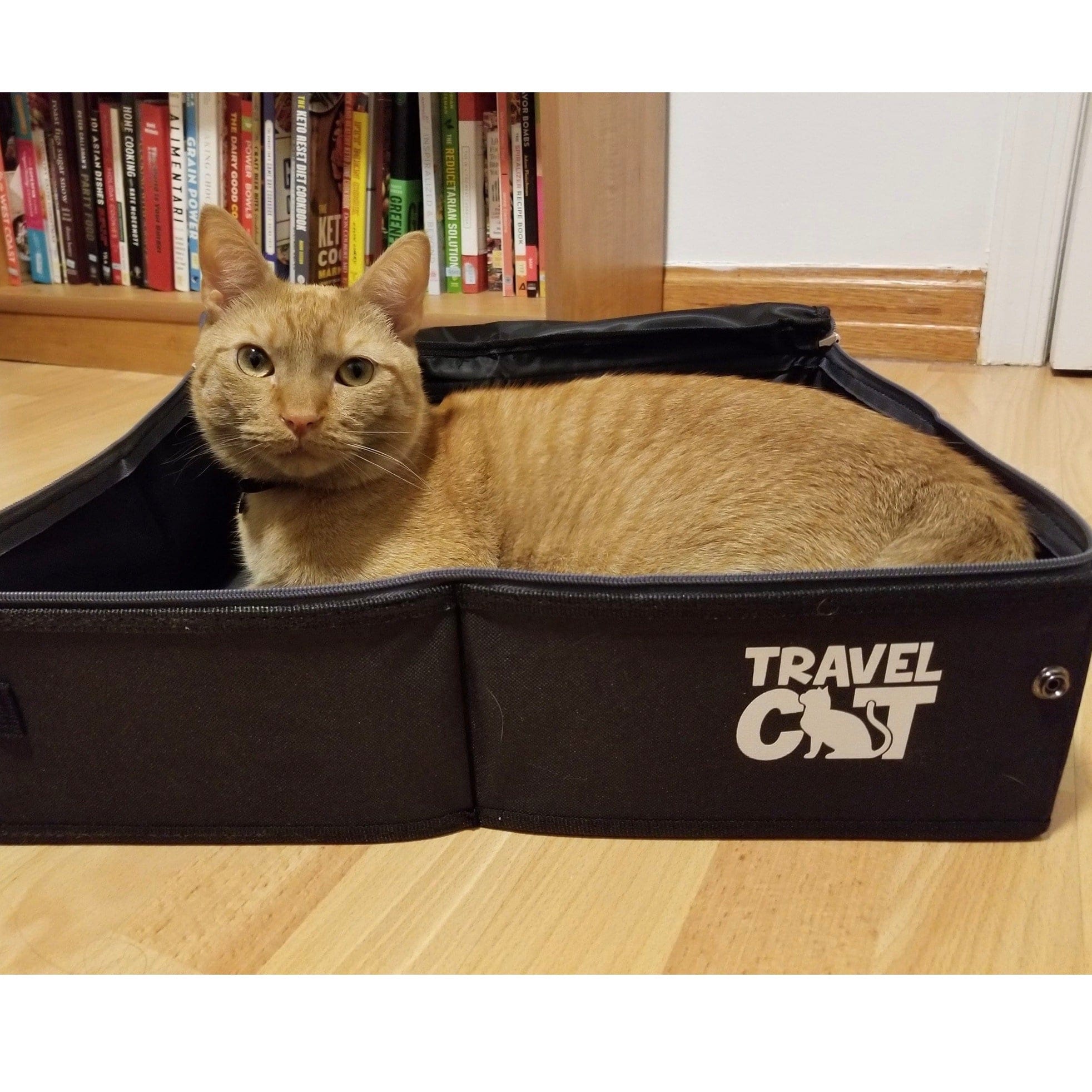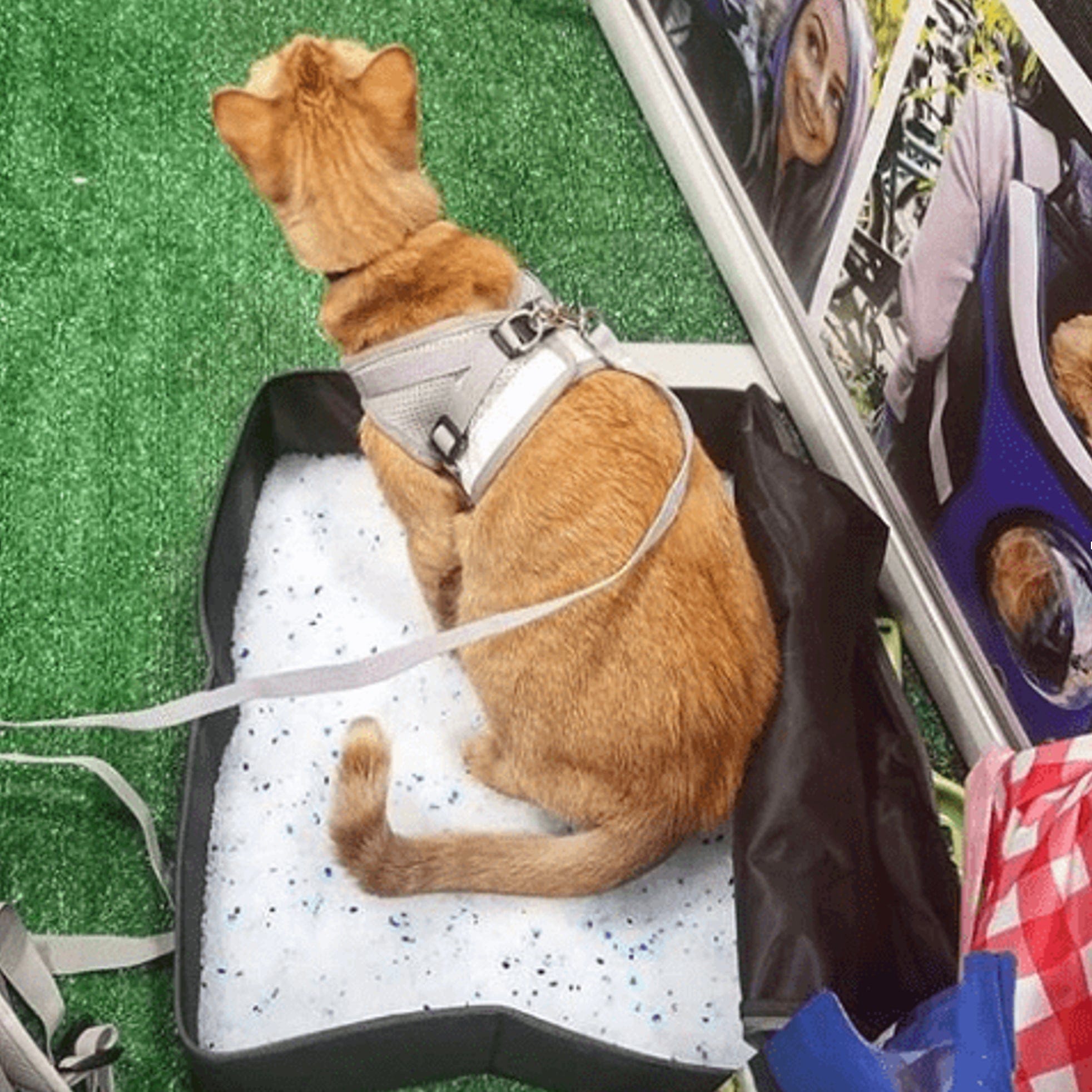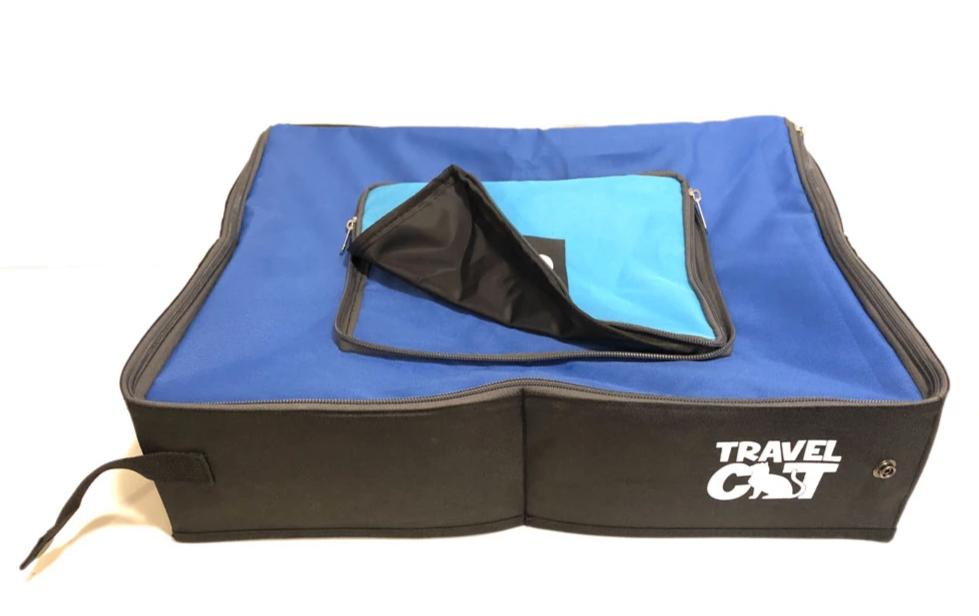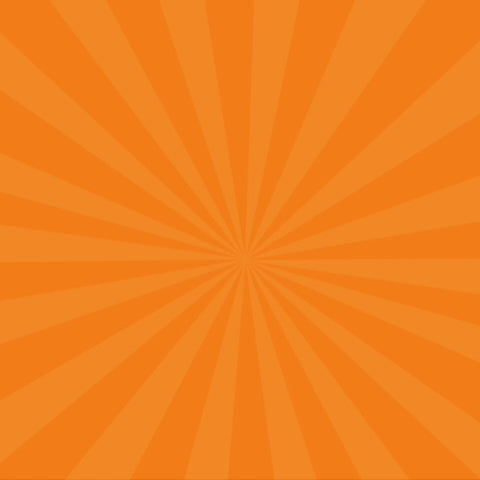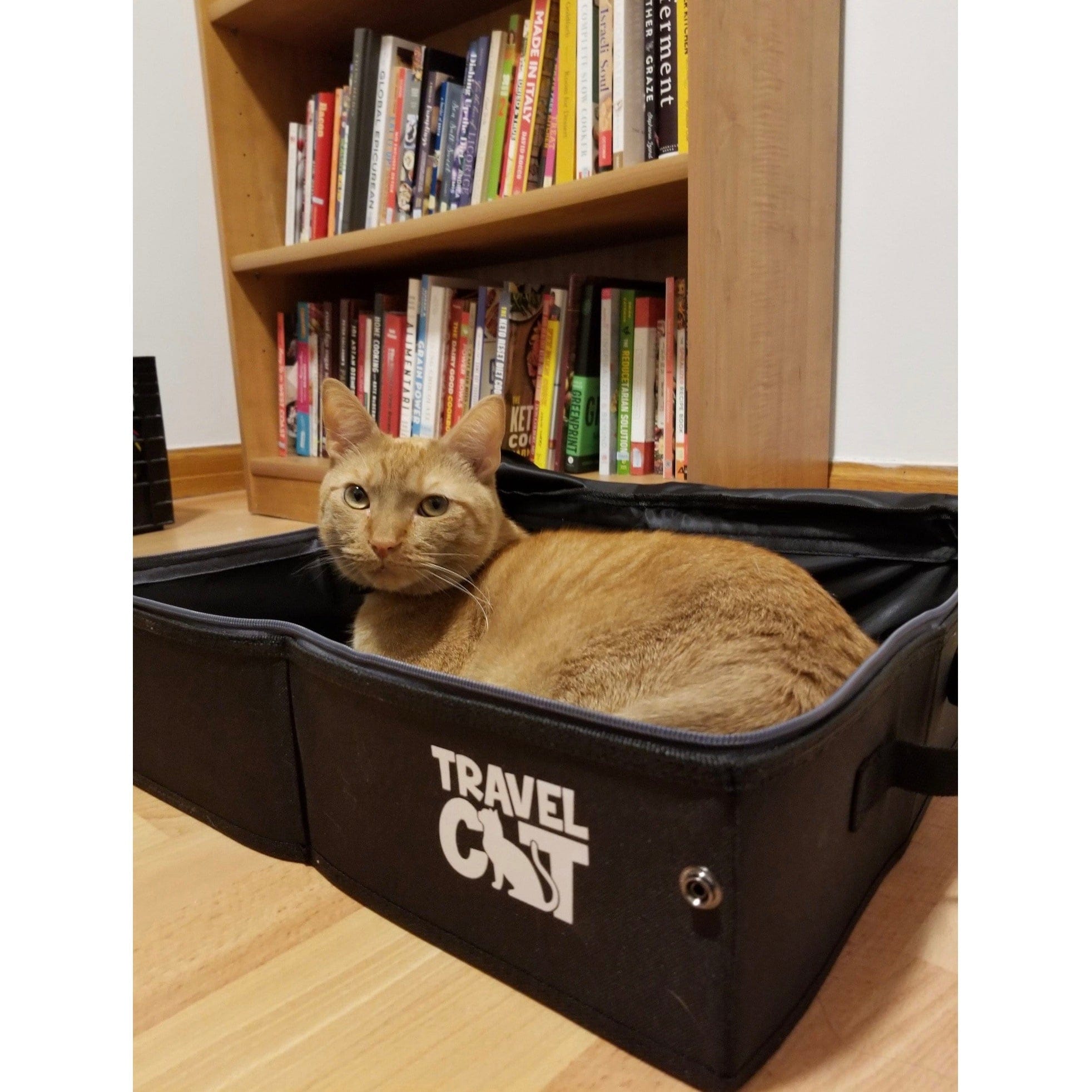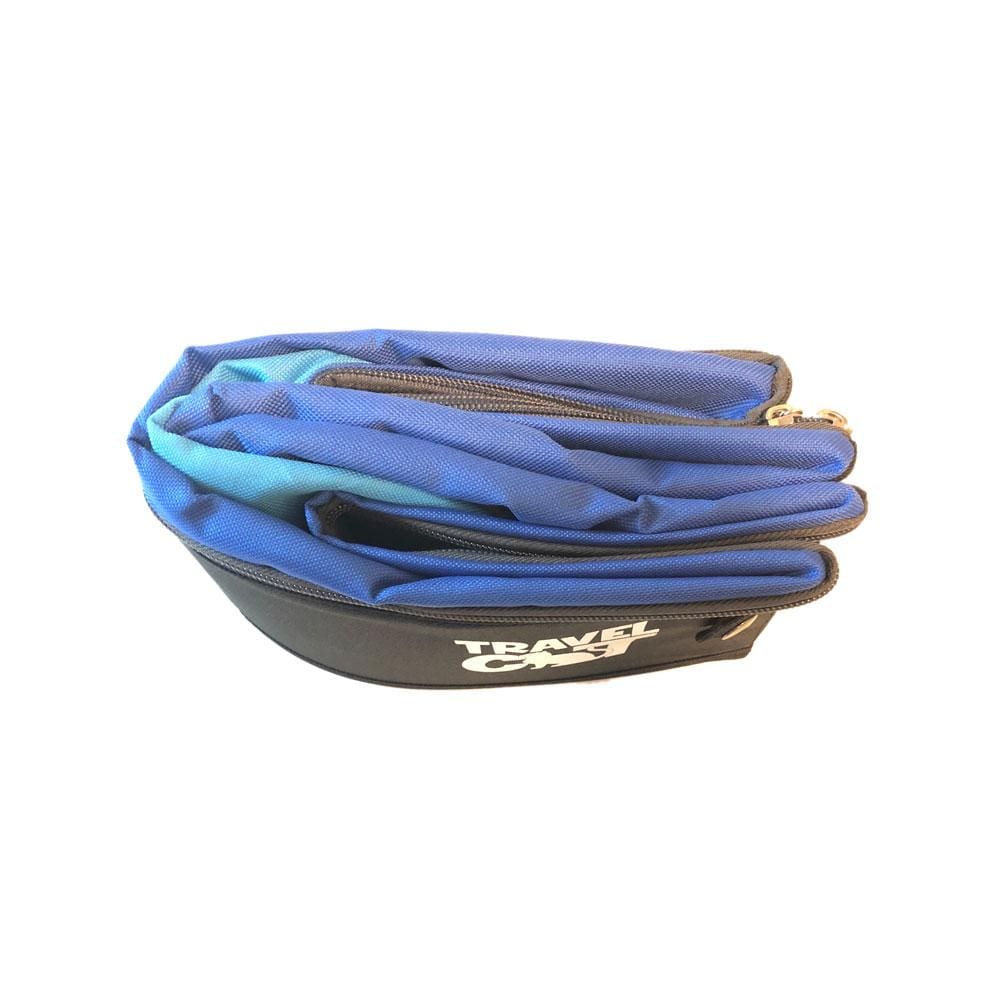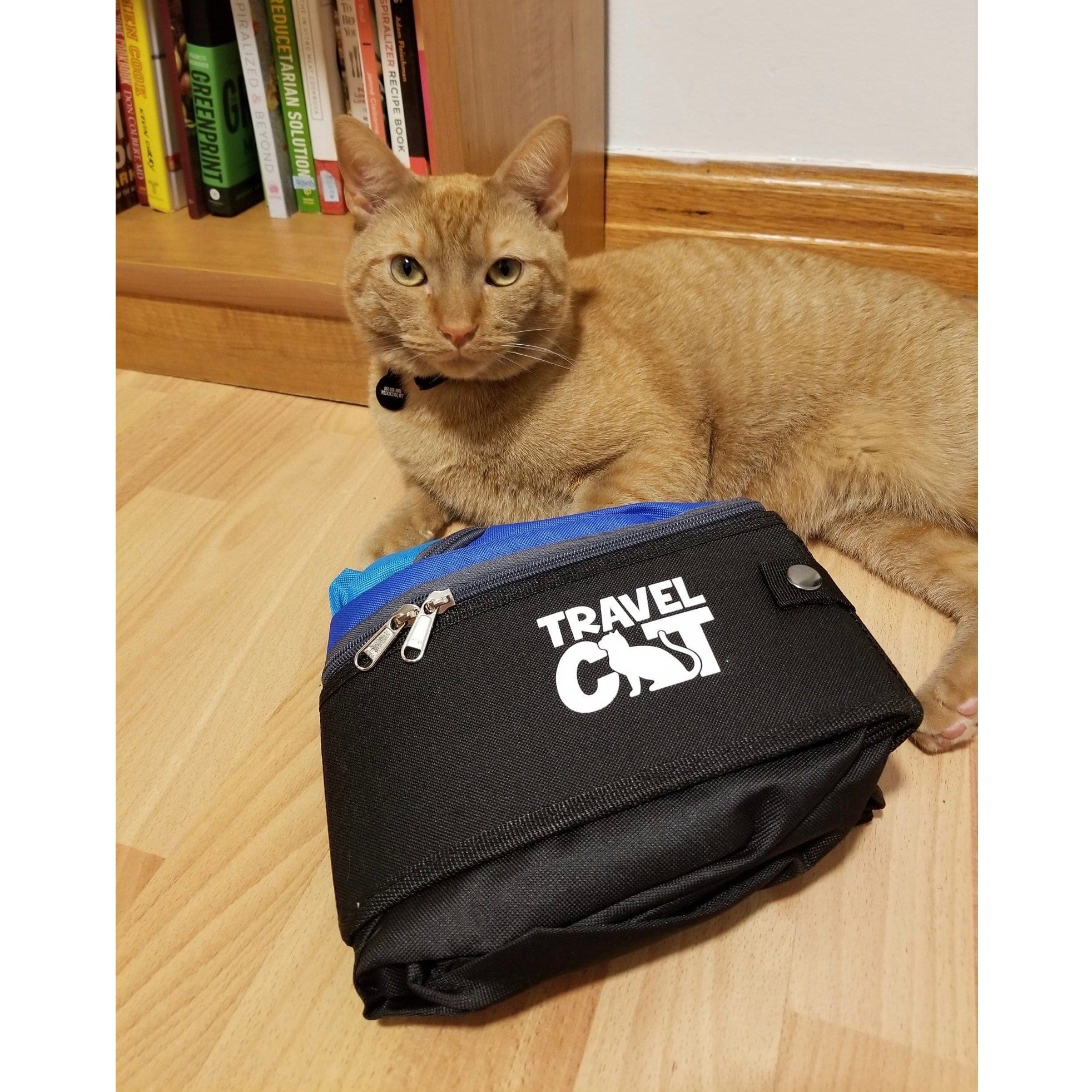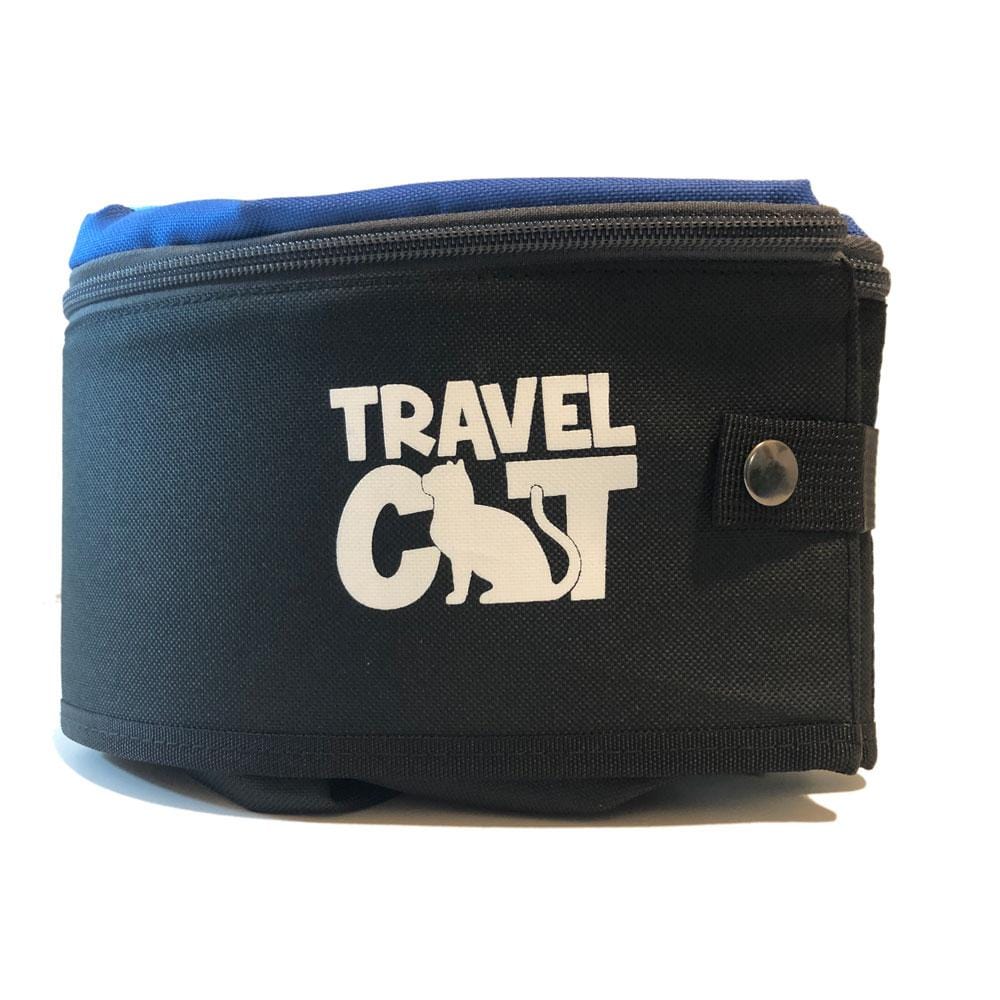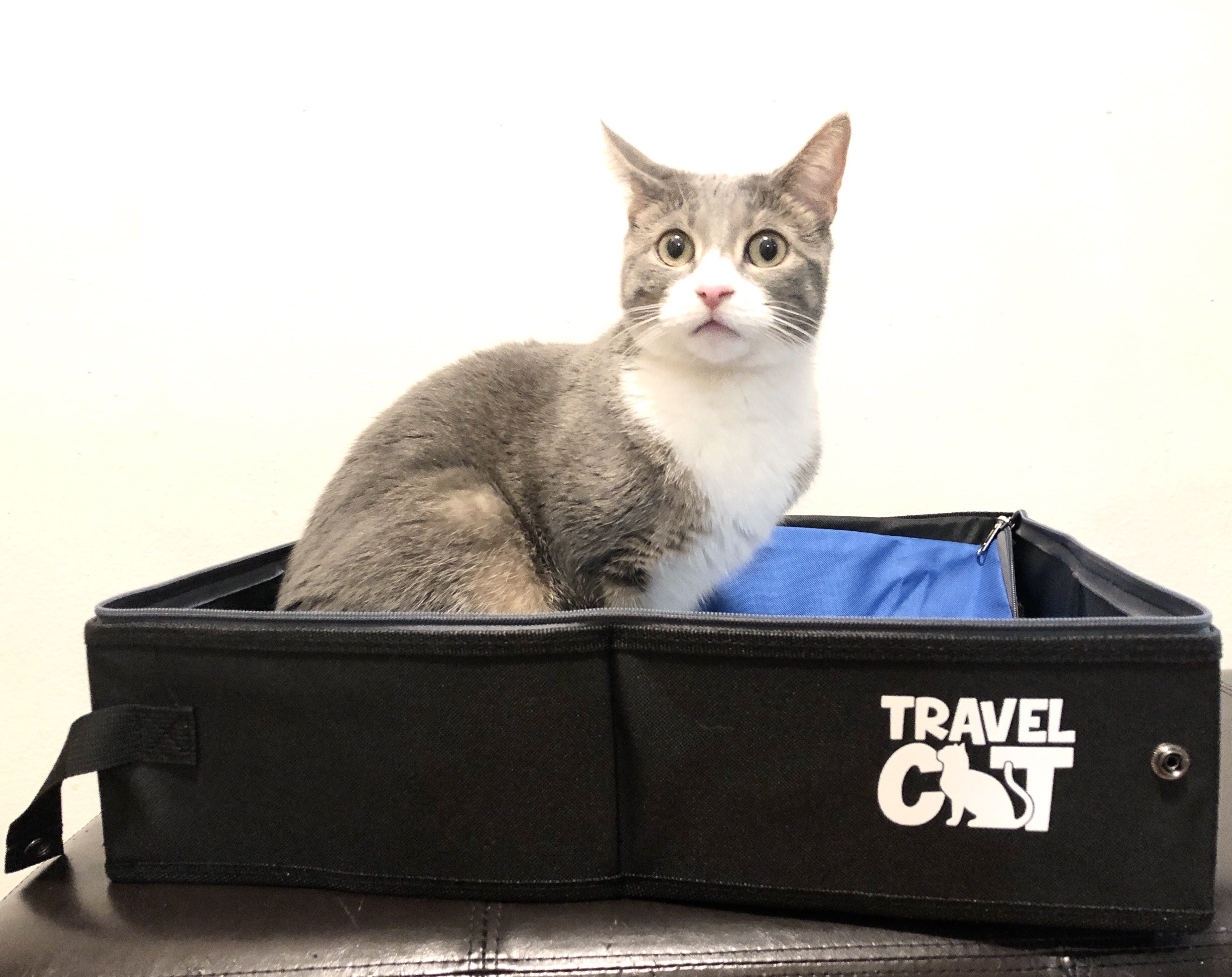 This travel litter box is a must-have item for any cat guardian who might need to travel with their cat. Our innovative and convenient portable litter box makes it easy to take trips and travel with your kitty without worrying about where your cat can go to the bathroom. This environmentally-friendly choice is perfect for car trips, visiting family and friends, for emergency go-bags, outdoor adventures, and more.
Designed with feature requests from our catstomers, this collapsible litter box is best-in-class.
Seamless interior liner is easy to clean between uses
Zippered top cover prevents spills during transportation once in use and locks in odor
Extra top pocket for litter scoop and extra litter
Lightweight, collapsible, and snaps closed for convenient and easy storage and packing
Side handles for easy carrying
The perfect size when open, including for larger cats
19" L x 14" W x 5" H (when open)
48.26 x 35.56 x 12.7 cm
When closed, approximately
9.75" L x 8.5" W x 4" H
24.77 x 21.6 x 10.16 cm
Your order is packed and shipped with love from our warehouse in Queens, New York.
All orders ship with love from our warehouse in New York. Orders are fulfilled within 1-5 business days. U.S. orders usually arrive in 3-5 business days depending on your location. Because of COVID-19 it may take up to 5-7 business days.
International orders orders also ship from our New York warehouse. For international shipping information, please see our international FAQs.
Better urine/waterproofing than other collapsible litter boxes!
I researched other travel litter boxes. What sold me on Porta Pawty was the no-seam inside liner. It's a single sheet of durable plastic, so urine can't soak into the seams and leave odors. The liner also seems to be pretty durable. Our cats have only used it for a one-week trip so far, but when I washed it out, I didn't see any signs of damage from claw scratching. It cleaned up nicely for storage until next time. The outside pouch was handy for storing our scoop and disposal bags.
Great idea
When I first saw the Travel litter box, I thought, what a great idea! And I just had to have it, because we are going to be traveling Lexi (my kitty) and I! I have not used it yet, but I tested it out with my litter. I like the convenience of it and the handles so you can carry it easily zipped up and ready to go. It had a bit of a smell to it that I didn't like, so I sprayed it with some fabreeze and aired it out for about a week and it's fine now. Hopefully she will like it and use it with no problems. She's used to a big planter style litter box, so we shall see when we hit the road!
Portable and storable
I took this one more for when I am catsitting another cat and a second box is needed. The size is good, my cat is a bit small, and have lot of room in it, the height allow to put enough litter to be comfortable. The materials are resistant and easy to wash.
And it can be cleverly folded and is easily stored, that's really nice to save space in the appartment or the travel bags!
Worked great
Used the box for the first time and was nervous that either she wouldn't use it or it might not hold up. Happily it worked great,she used it and it didn't rip or fall apart. Clean up was easy and putting it away even easier. Makes life so much easier on the road
Best litter box
I travel around Europe with my cat and could not do it without this compact litter box. Very good quality, folds up small. Highly recommend for any travelers.