Travel Cat and Stray Video Game Join Paws Again to Unleash Limited Edition B-12 + Zurk Cat Toy Set
Travel Cat and Stray Video Game Join Paws Again to Unleash Limited Edition B-12 + Zurk Cat Toy Set

Pre-Orders Now Available; Coincides with Stray's Xbox Launch
NEW YORK - Aug. 10, 2023 – Travel Cat, a leading provider of innovative cat products, is thrilled to announce another exciting collaboration with the critically acclaimed video game, Stray, developed by BlueTwelve Studio and published by Annapurna Interactive. In celebration of the game's release on Xbox, Travel Cat has created a limited-edition cat toy set featuring the beloved B-12 robot and the mischievous Zurk, straight from Stray's universe.

The collectible limited edition toys are meticulously designed to mirror the characters from the game, providing your cat with endless hours of fun as they bat and bunny kick their very own B-12 robot sidekick, while playfully chasing down the adventurous Zurk, just like in the game.

Each toy comes with a velcro pocket that can be filled with premium catnip or silvervine, enhancing your cat's playtime experience. As an added bonus, all United States orders will include YEOWWW! Catnip, proudly made in the USA. Travel Cat offers worldwide shipping, making these enchanting cat toys accessible to fans of Stray and cat lovers everywhere.

These exclusive cat toys are part of Travel Cat x Stray's wider collection, which includes the successful Travel Cat x Stray Cat Backpack and the Travel Cat x Stray Harness. Drawing inspiration from the mesmerizing aesthetics of Stray, the neon and charcoal cat bubble backpack is not only visually striking but also practical, capable of carrying cats up to 25 lbs safely and comfortably. The Stray x Travel Cat Harness, a replica of the one donned by the cyber city cat in the game, guarantees a secure fit for your cat with adjustable chest and neck straps, as well as sturdy nylon leash.
The highly anticipated B-12 + Zurk Cat Toy Set are now available for pre-order, coinciding with Stray's launch on Xbox. For more information about Travel Cat and the full Stray collection, visit:
https://travelcatshop.com/stray

About Travel Cat
Travel Cat is the #1 cat travel brand in the world. Known for "The Fat Cat" backpack and "The True Adventurer" Harness & Leash Set, their premium product line focuses exclusively on cats. Catstomers in 100+ countries have used Travel Cat products to help their cats safely explore beyond the great indoors and make recreational and required travel less stressful. For trips near or far, from car rides to the vet to national parks, Travel Cat gear will get your cat there and back safely.

About Stray
In Stray, players take the role of a stray cat who must untangle an ancient mystery to escape a long-forgotten cybercity amidst the detailed neon-lit alleys and the murky environments of its seedy underbelly. Along the way, the cat befriends a small flying drone, known only as B-12. With the help of this newfound companion, the duo must find a way out.

Media Relations
Travel Cat Email: press@travelcatshop.com
Annapurna Interactive email:
Websites: https://travelcatshop.com | https://annapurnainteractive.com
Product photos: https://app.air.inc/a/budVEpKrB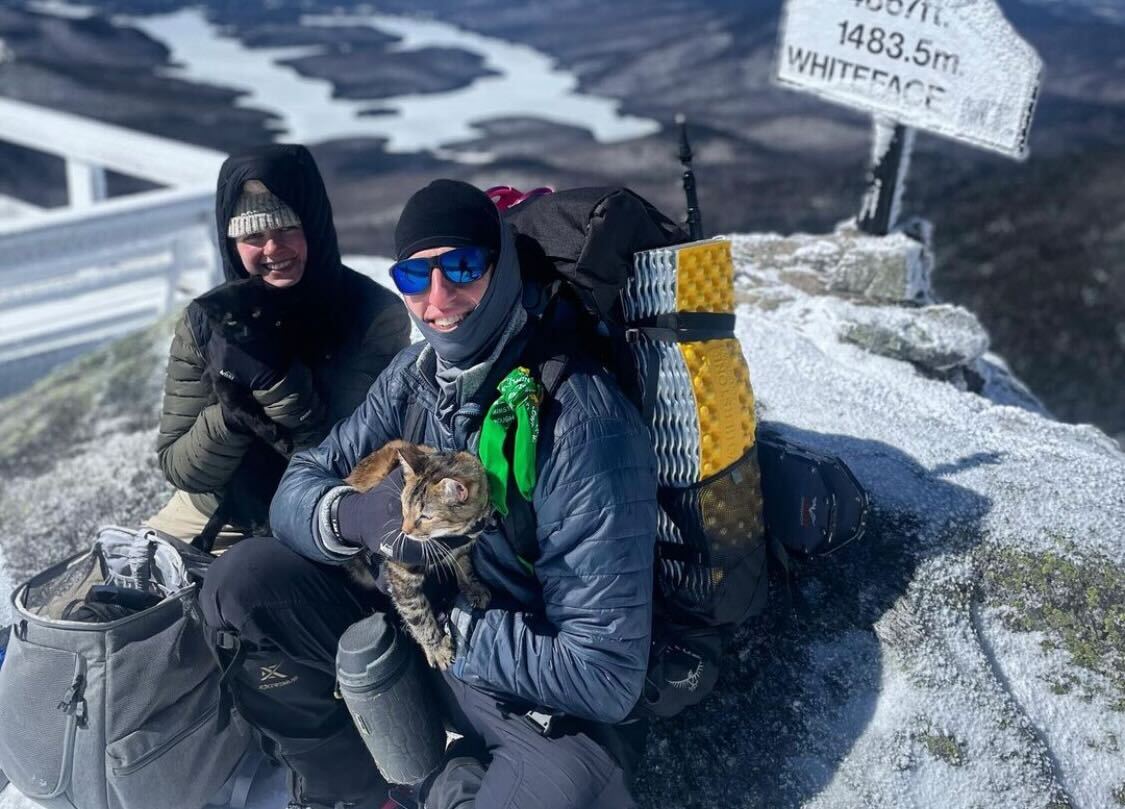 Cat Tracker GPS VS Airtag & Tile
When it comes to taking your kitty on adventures, you can't be too careful. Whether it's a stroll down the block or a campout in the woods, you need a reliable way to find your fur baby if they str...
Read more