Holiday Cat Backpack Images for Gifting!
Still trying to order by Christmas?
Right now, "The Fat Cat" and items from our Cat Whimsey Gift Collection to the US are our only products that will arrive for Christmas. Order by Dec. 15th for free shipping or Dec. 22nd with rush shipping.
For our other products, delivery takes 14-24 days. Check out our FAQs for more info on shipping and lots of other info! 
If you're not able to order your cat backpack to arrive in time for Christmas or Hanukkah, have no fear — our fun holiday cat backpack images are here!
Just right click and save as to download and print any of these images to put in a card or box so the recipient can see the fun that is in store once #yourcatbackpack arrives!
Want to make your own placeholder images? Here are some of the best holiday no-background images we found!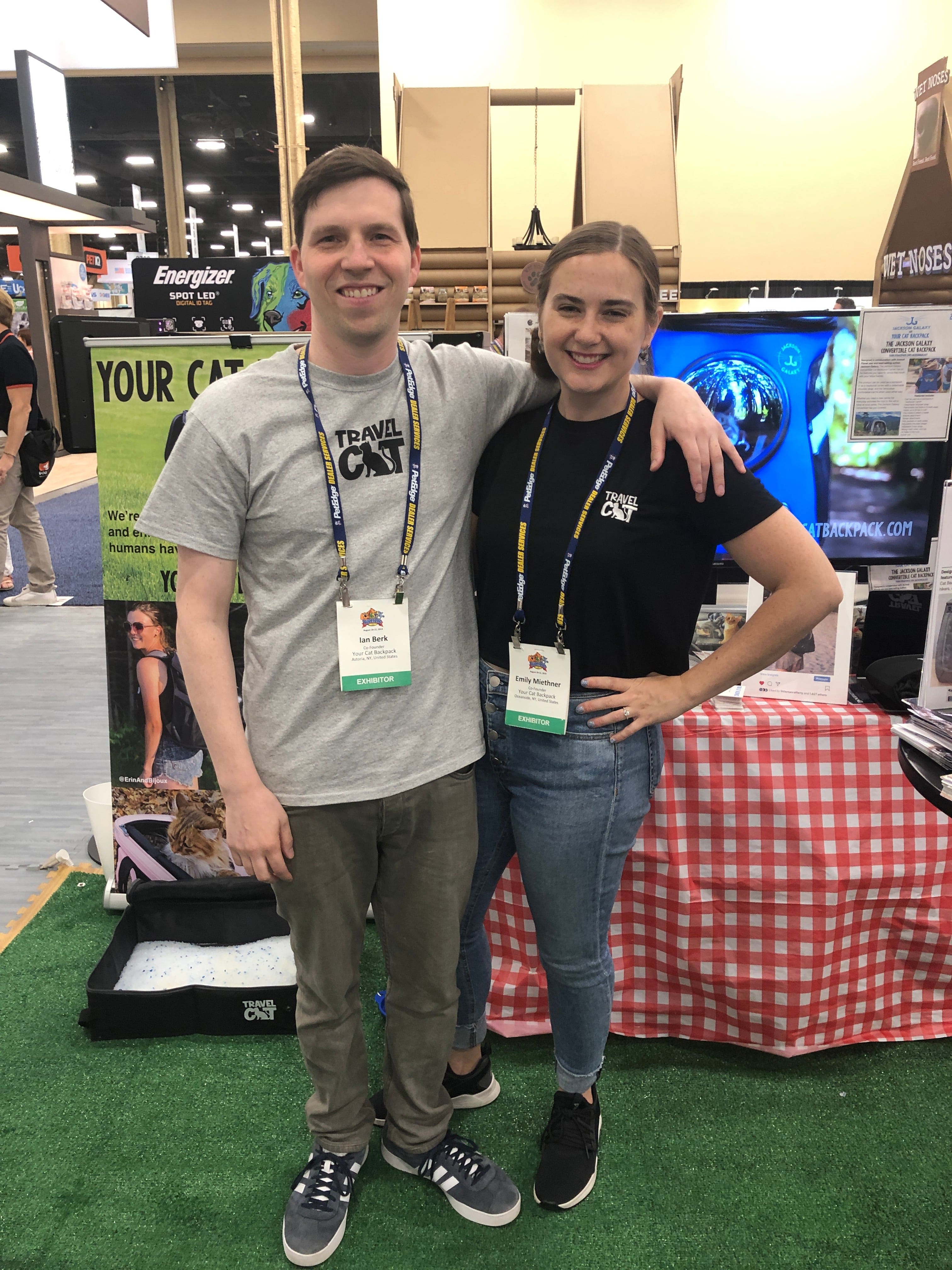 Family & Woman-Owned
Travel Cat was founded by me, Emily, and my husband, Ian. We've been together 14+ years and married 4+ years. We've both always been entrepreneurs - Travel Cat is our first business founded and run together.
Carried in 500+ Pet Stores Across the World
Let your local pet stores know they can carry our products. We love supporting other small business with our gear.
Meet us at IRL Cat Events
We love meeting you in-person and have attended tons of cat shows and events, oftentimes bringing panels of our catsomers to share their tips and experiences. Where should we go next?
3,000+ Cat People Hosted at our Virtual Events
We've hosted fun, free educational virtual events since 2020 - including our annual Travel Cat Summit.
New York HQ & Warehouse
Our team is based in New York and we run our own warehouse in the Empire State as well. This means more control and quality when it comes to getting you your gear!
Meet Andie & Wilfie
Meet our rescued babies and product testers. Andie is a daddy's girl, and Wilfie is a mommy's boy.