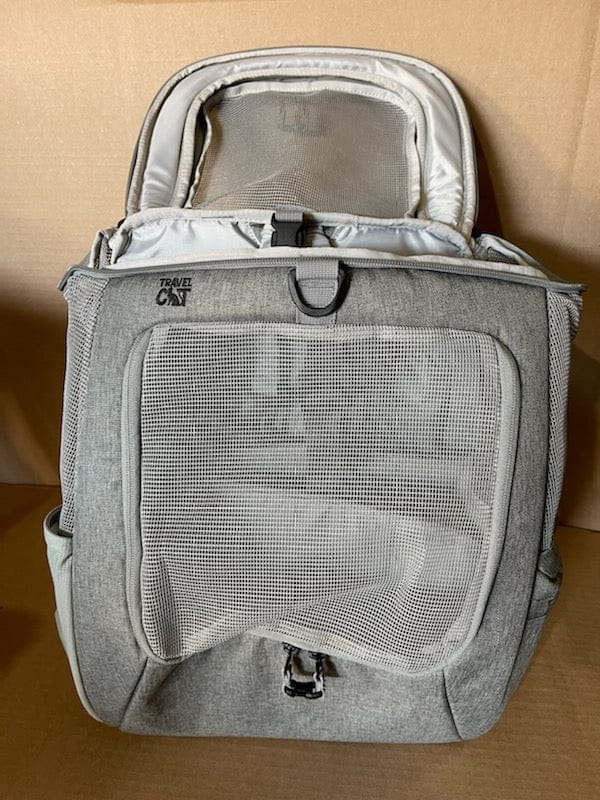 2-Pack Mystery Backpack Donation for Fosters, Rescue Orgs, and TNR Groups
Sale price

$0.00
Regular price
(/)

2-Pack Mystery Backpack Donation for Fosters, Rescue Orgs, and TNR Groups
Sale price

$0.00
Regular price
Choose options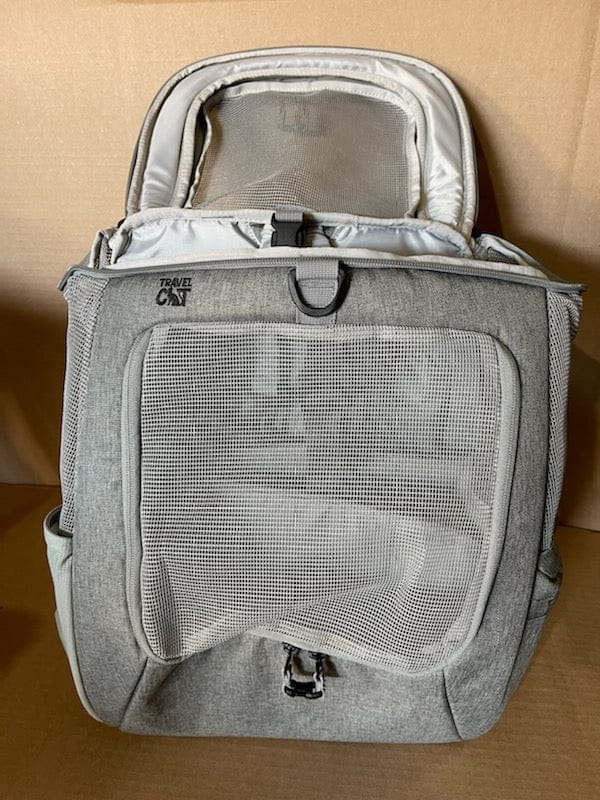 We're clearing out the Travel Cat warehouse! We have cat backpacks that are 100% usable, but are also used, or have slight defects, dents, etc. 
These donated 2 cat backpack packs are 100% free, including free shipping. 
We don't want these to go to waste, but we can't sell them. So we've decided to give out packs of 2 of these cat backpacks to folks who do work to help save kitty lives in their local communities. You can use them for your own kitties or to help with your rescue work - totally up to you.
Folks Eligible:
- Fosters
- TNR groups
- Rescue Groups
- Must be based on the 48 contiguous United States
Please, one set per org / group or person.
These items cannot be returned. Style of backpack you'll get will be at random, as we can't handle requests. First come, first-served.
Looking for more ways to get support for the work you do to save kitty lives? Check out our Annual Forever Home Heroes Campaign, where we donate $5,000 to grassroots orgs and people who help the cats in their local communities. 
The Kitten League thanks you!
We're a smaller rescue wirh limited resources and we're excited to use the backpacks to show off kitties in stores during our meet and greets!
President of the Owensboro Humane Society Carmel McLeod
We are so happy with our backpacks! Some kitties have been here for so long and we can take them out and walk around with them. Thank you so much TRAVEL CAT!!
Mystery donation
These backpacks are so wonderful and will be great for not only rescue but also for travel. This was such a surprise. I work for 3 rescues and I was blessed to get this gift. I was told it was a hoax but no hoax. So well made I'm going to buy one for my daughters birthday. I am sharing them with my newest rescue so we can help save more kitties. Wish I had one when I needed to bring a rescue home from Ireland.
A HUGE Relief On My Back!
As the primary field rescuer of my organization, I carry a LOT of different sized cats. I suffer from chronic back pain, so these travel backpacks have really made a huge difference for me! They are super sturdy and well-designed for both me and the cat! Thank you so much Travel Cat for your generous donation!!! (Photo of senior rescue cat, Minnie, on the way to her Dental Surgery!)
Grateful for the Support!
As a cat rescue, we are grateful for the donation of these 2 cat backpacks. We can't wait to show them off at our adoption events and suggest that people check out Travel Cat! What a great way to enrich the lives of cats while supporting rescues! Thank you!!