Hiring: Marketing Content & Growth Manager for Travel Cat & Sister Agency
The Marketing Content & Growth Manager will play a crucial role in driving sales and business growth for Travel Cat, the leading cat travel brand worldwide. Working closely with the co-founder, you will assess various marketing opportunities, generate innovative ideas, oversee a team of freelancers, and personally execute initiatives. (80% of time).
This role also includes marketing coordination of SMS / email campaigns for another pet brand through Travel Cat's sister agency, MEOS Digital. (20% of time).
We are seeking a highly proactive and independent individual with exceptional attention to detail, as projects will be diverse and concurrent, necessitating strong project management skills.
This role offers a lot of room for growth for the right person.
Skills
Exceptional writing abilities across multiple mediums, including social media, video, and email
Proficient in managing marketing campaigns across various verticals and channels from inception to completion
Previous experience in managing freelancers / coordination across team members
Proficient in social media marketing and familiar with emerging trends
Knowledge of email and SMS marketing strategies
Ability to evaluate marketing metrics and possess a business-oriented mindset
Responsibilities
Handle collaboration requests and establish brand partnerships
Devise and implement marketing campaigns with the support of the team and available resources
Create compelling content for videos, including user-generated content and professional productions
Pursue PR opportunities and cultivate relationships with relevant writers and industry websites
Rep Travel Cat at industry events
Assist in evaluating and selecting event opportunities
Craft copy for various marketing needs
Oversee retention initiatives to enhance customer loyalty
Manage initiatives related to the affiliate program
Coordinate marketing efforts for product launches
Coordinate/project manage email / SMS campaigns for pet brand under Travel Cat sister agency MEOS Digital
Requirements
2-5 years of marketing experience
Details
Remote with WeWork budget available
Flexible hours, with some hours in 9-6pm ET time frame required
Part-time with goal of full time
15-25 hours to start with room to grow
Pay $22-$28 an hour based on level of experience
To Apply Send the follow to info@yourcatbackpack.com
Your 1 page resume

Links to marketing campaigns / content you've created
Links to relevant writing samples (social media posts, emails, etc)
A brief cover letter / blurb in the email describing your interest in the role and how your experience is relevant

Your experience with cats - do you currently have any, etc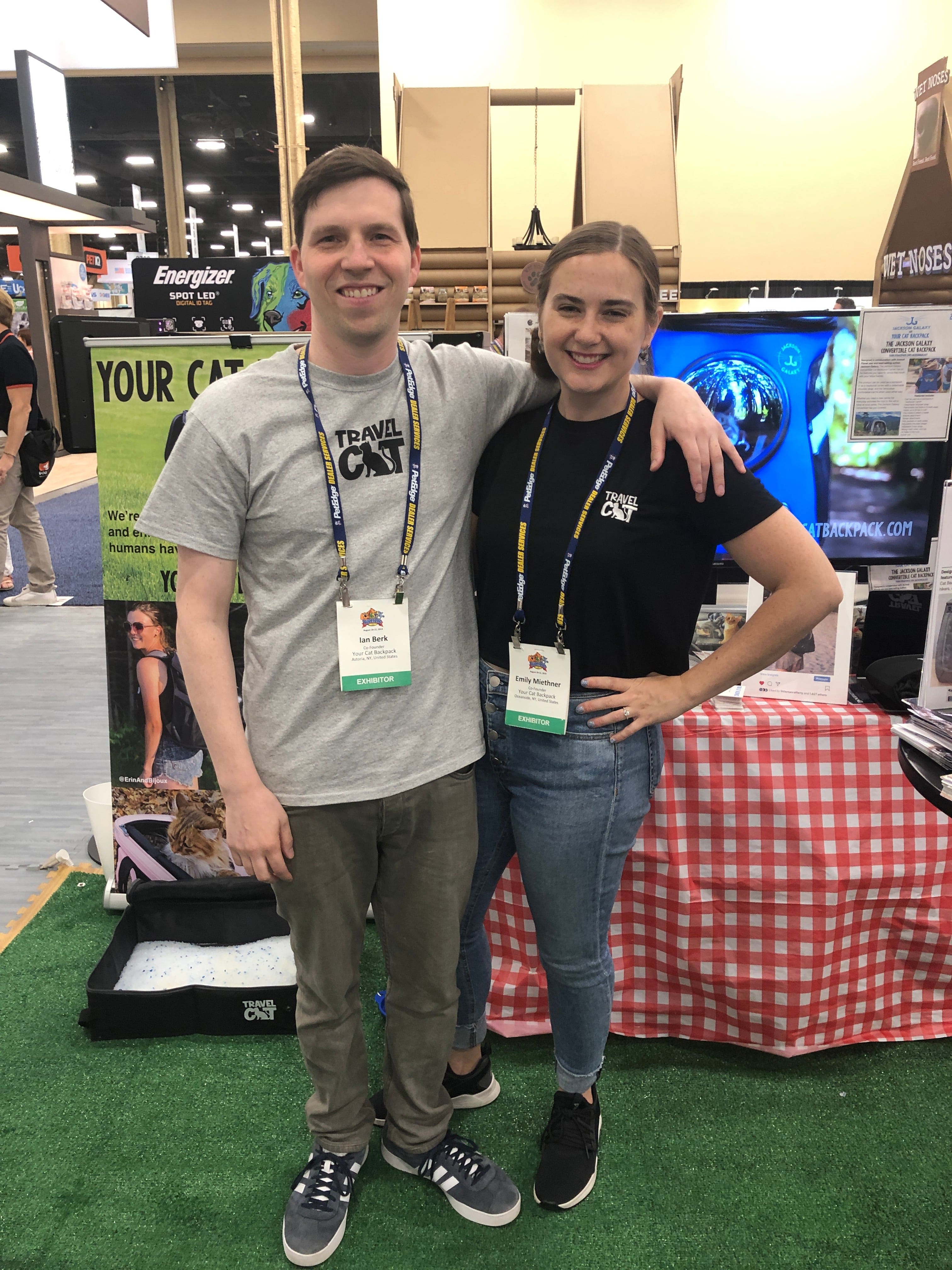 Family & Woman-Owned
Travel Cat was founded by me, Emily, and my husband, Ian. We've been together 14+ years and married 4+ years. We've both always been entrepreneurs - Travel Cat is our first business founded and run together.
Carried in 500+ Pet Stores Across the World
Let your local pet stores know they can carry our products. We love supporting other small business with our gear.
Meet us at IRL Cat Events
We love meeting you in-person and have attended tons of cat shows and events, oftentimes bringing panels of our catsomers to share their tips and experiences. Where should we go next?
3,000+ Cat People Hosted at our Virtual Events
We've hosted fun, free educational virtual events since 2020 - including our annual Travel Cat Summit.
New York HQ & Warehouse
Our team is based in New York and we run our own warehouse in the Empire State as well. This means more control and quality when it comes to getting you your gear!
Meet Andie & Wilfie
Meet our rescued babies and product testers. Andie is a daddy's girl, and Wilfie is a mommy's boy.