HARNESS STYLES FOR EVERY CAT
Meet The World's First GPS Holding Cat Harness!
"Plenty of air flow with the mesh sides and the bubble is hilarious. Never thought I'd be a crazy cat lady, but here I am killing it!"
"They love being in it, even when we aren't going on a walk. And it has held up very well against all their destruction attempts! Very happy!"
"We ABSOLUTELY LOVE IT...I promised my Little Girl daddy would NEVER leave her behind and now I DON'T have to. Thank you."
"We've been using the Fat Cat Backpack since this little booger was 10 weeks old, and he LOVES IT. He plays on and in it constantly."
"I took my Siamese cat out camping and this was absolutely perfect for transporting. It's a safe place for her to be while away from home."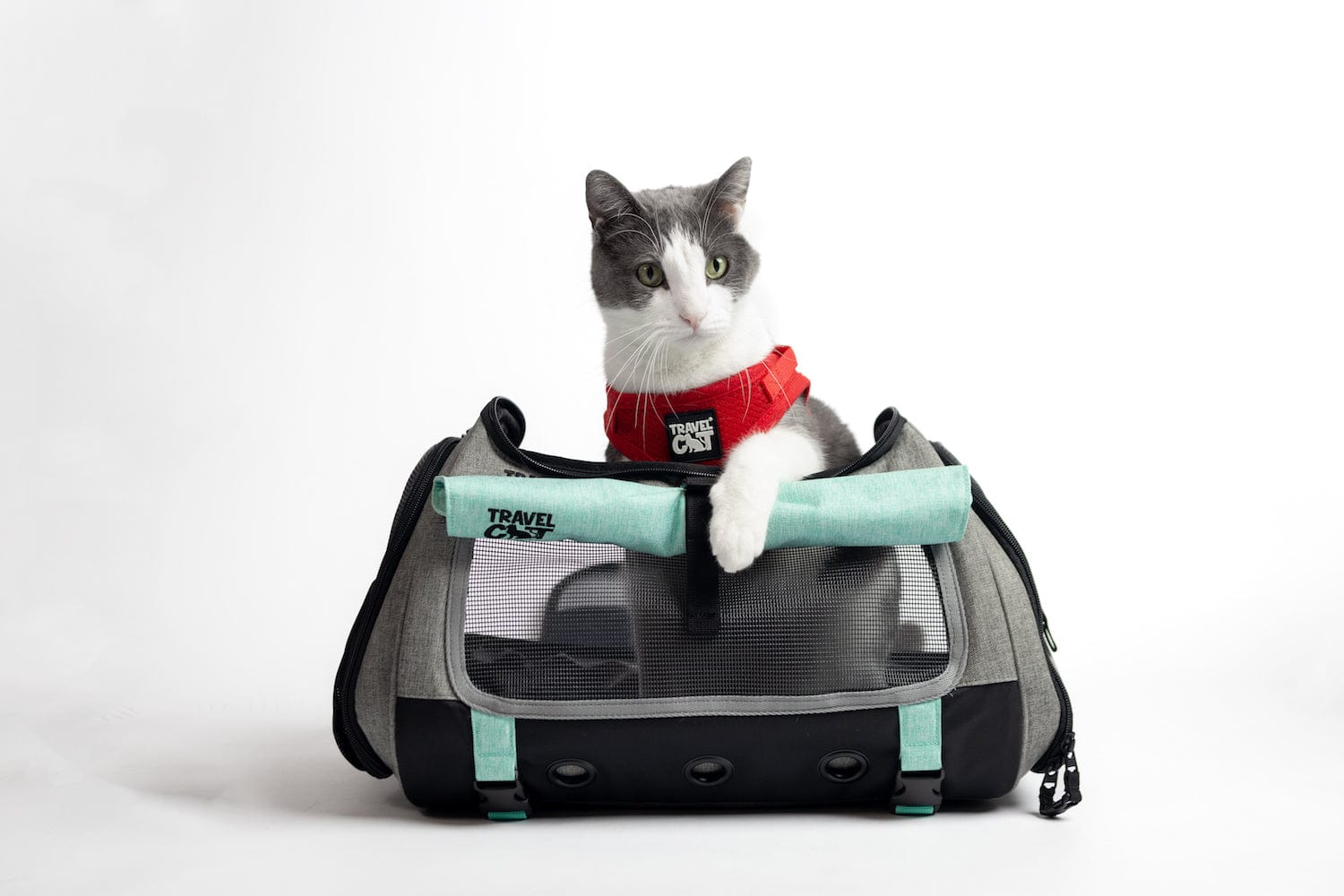 Ultimate Calming Convertible Cat Carrier in Heather Grey
"THE TRANSPURRTER"
This cat carrier has it ALL. Designed with cat parent's convenience & kitty's safety as a top priority, this is the cat carrier that will go with you everywhere - plane, train, automobile, you name it.
CAT TRAVEL TIPS & RESOURCES