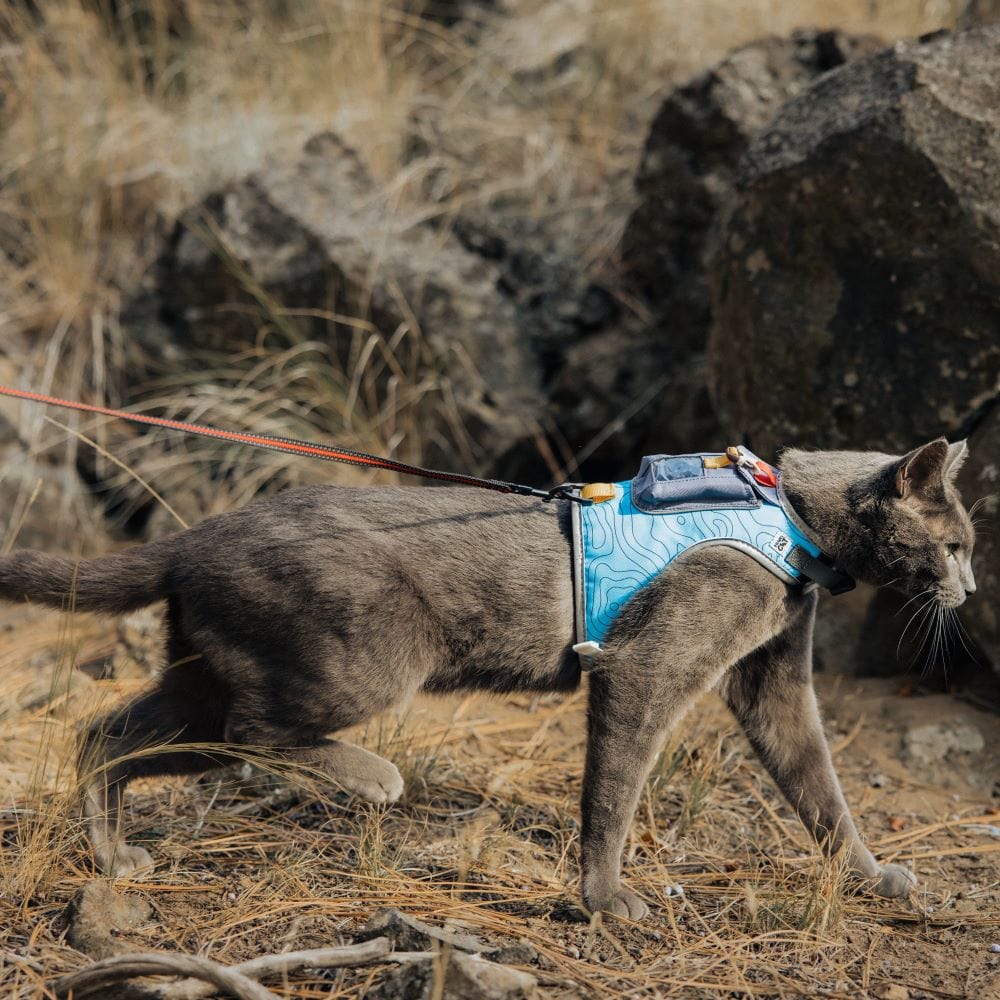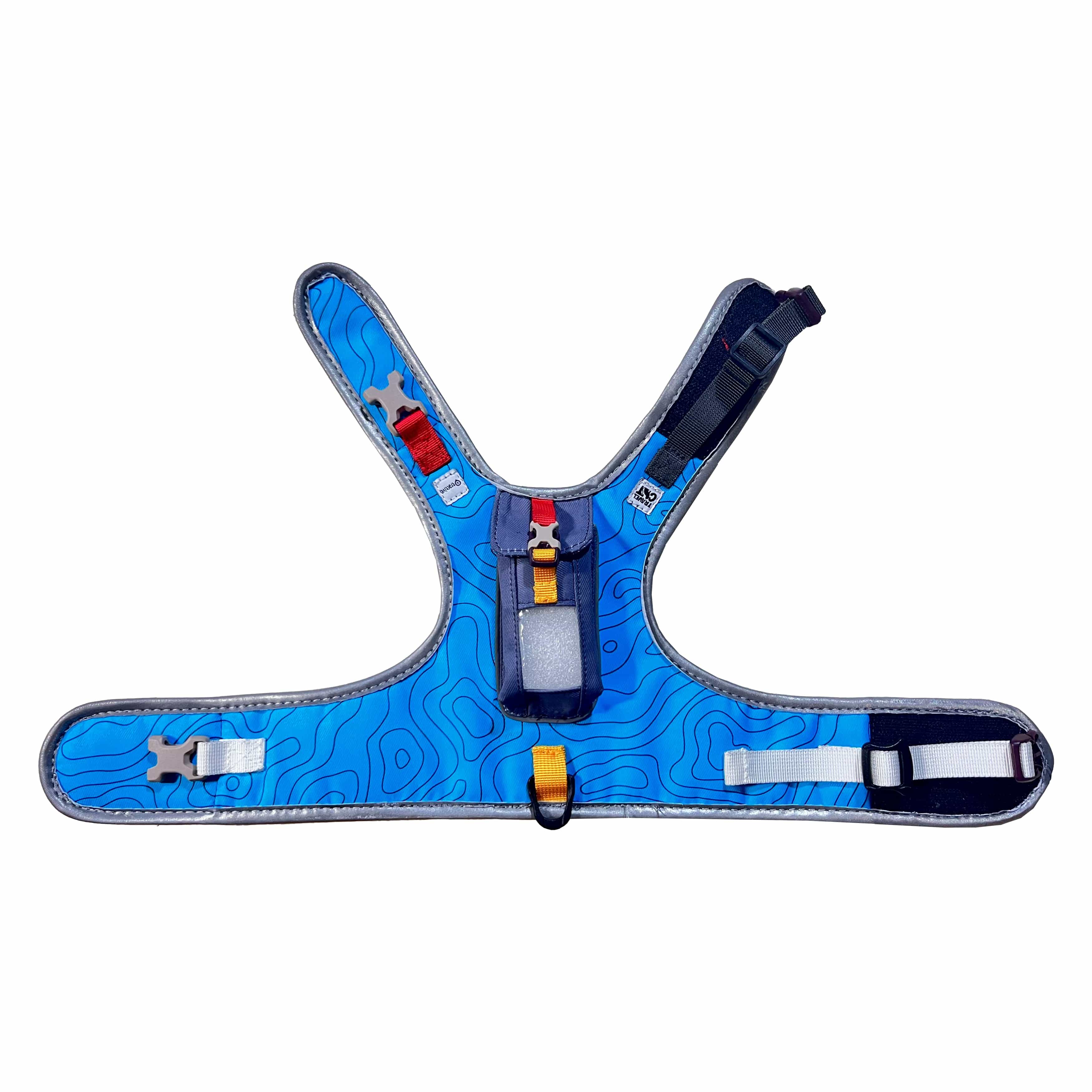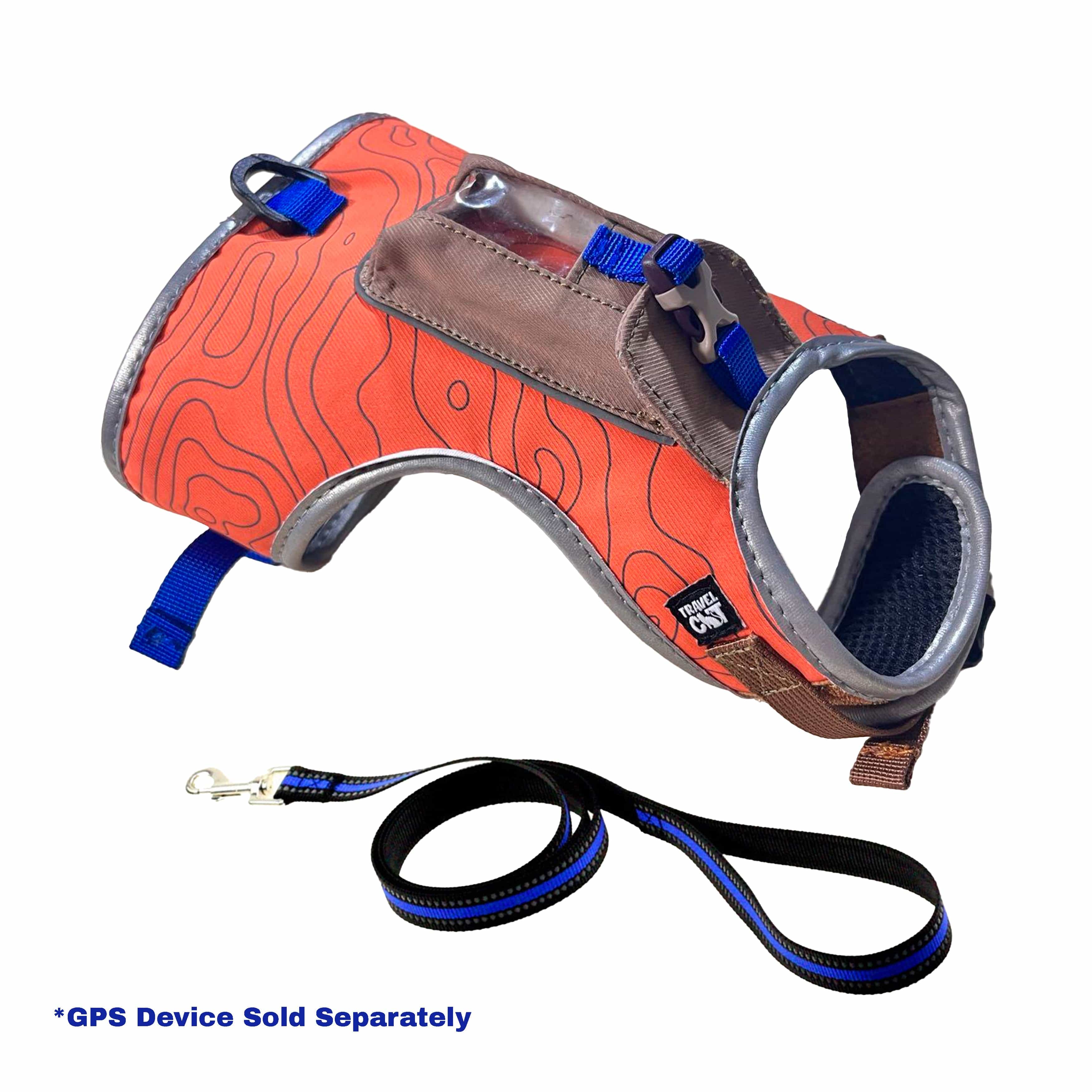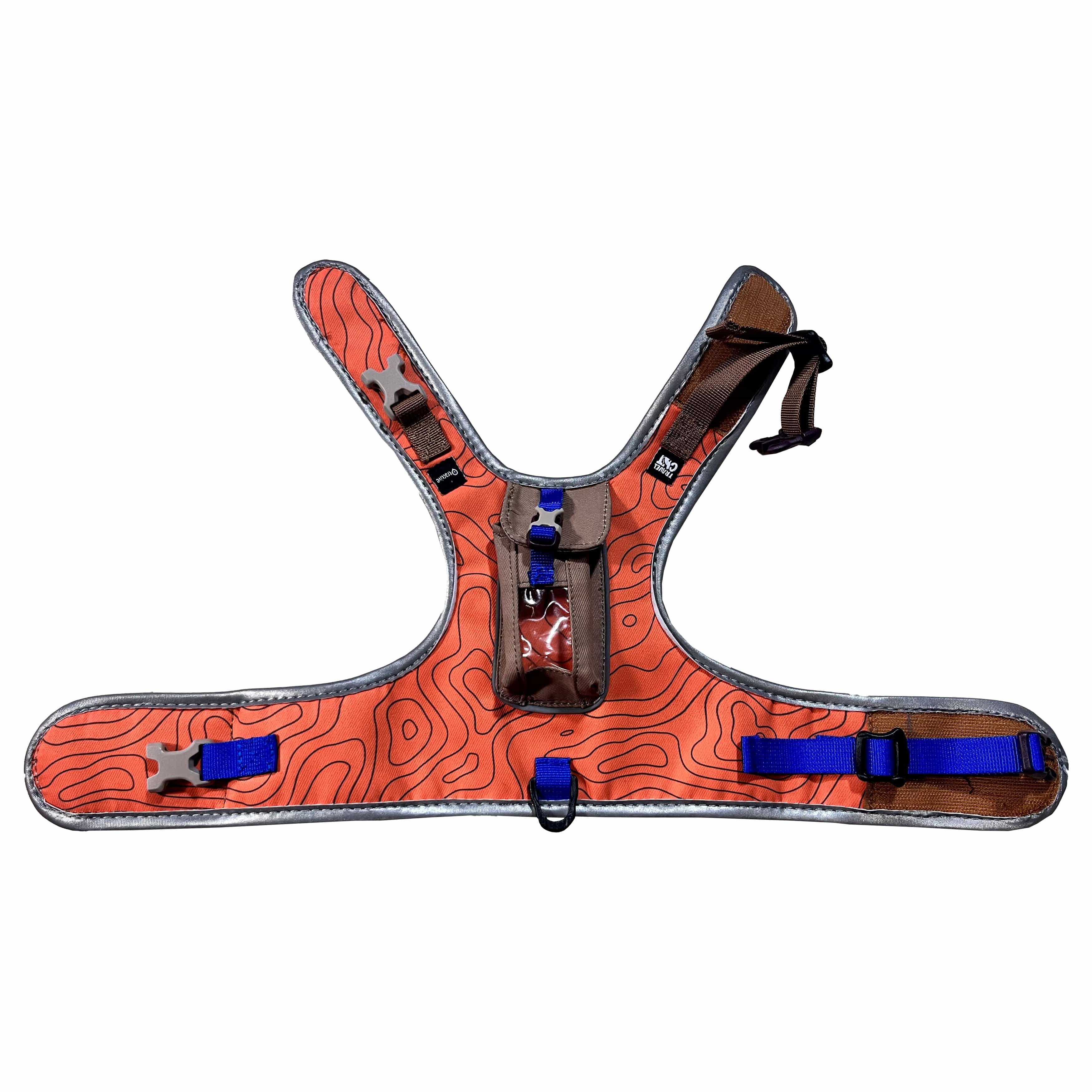 "The Pathfinder" Cat Harness with GPS Tracker Pocket - Powered by Tractive
Sale price

$49.99
Regular price

$59.99
(/)
This is a pre-order item. Expected ship date is 12/15/2023.

"The Pathfinder" Cat Harness with GPS Tracker Pocket - Powered by Tractive
Sale price

$49.99
Regular price

$59.99
Choose options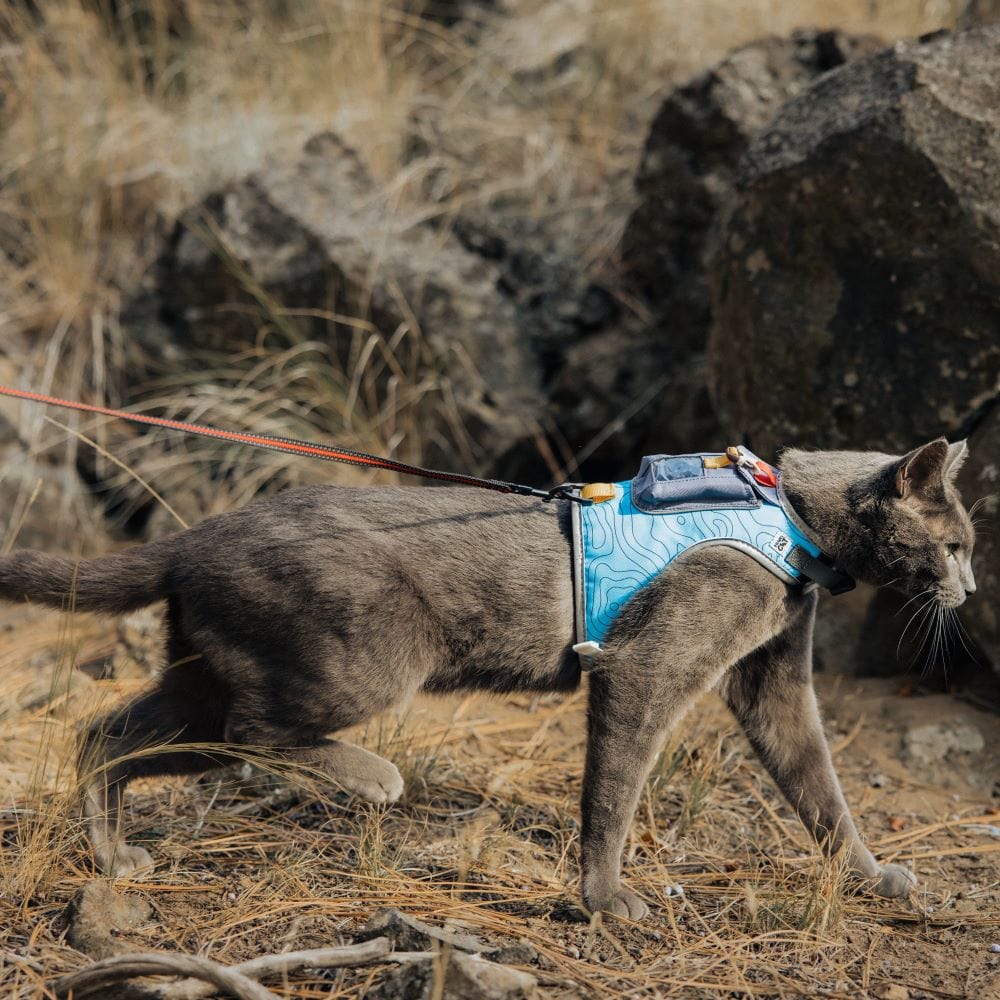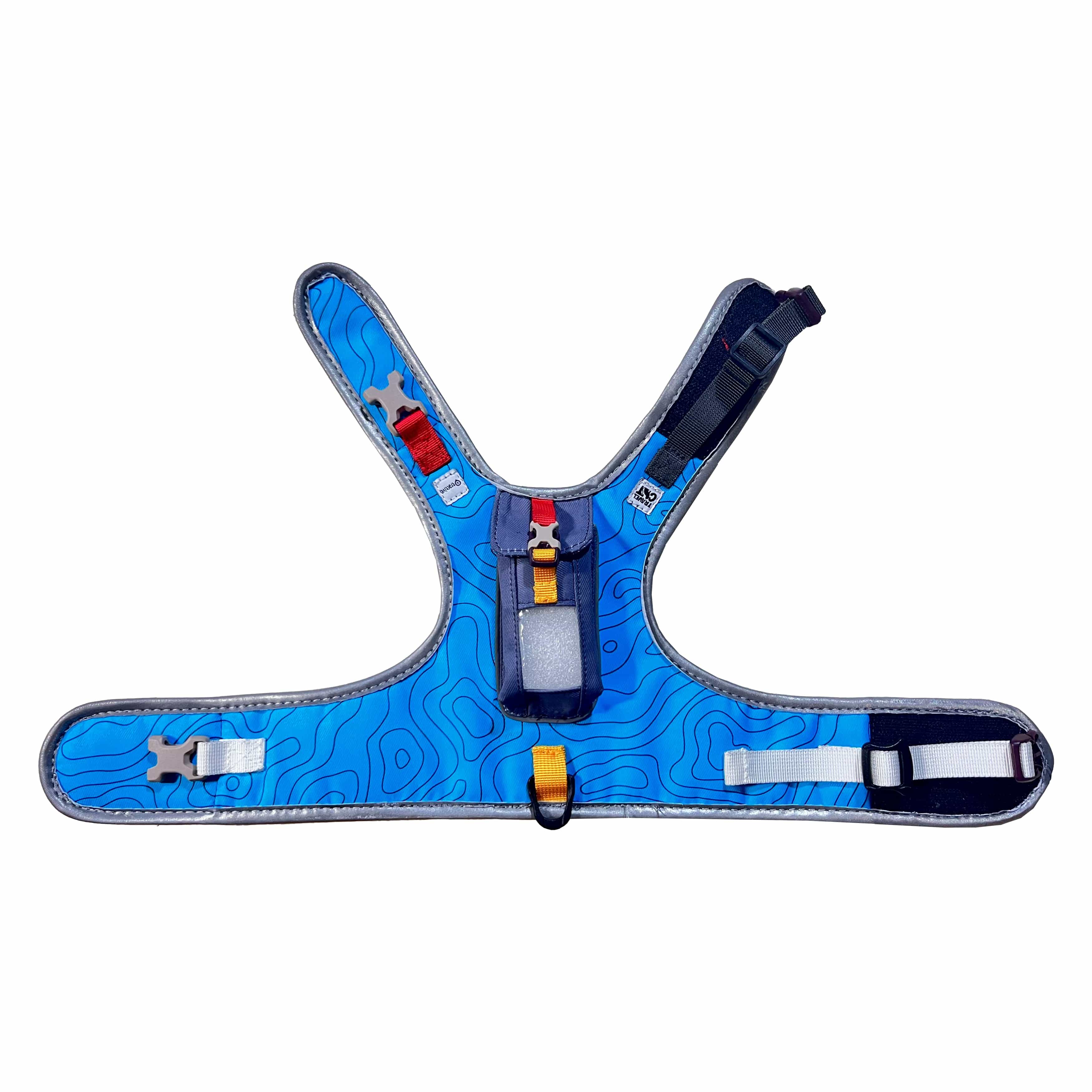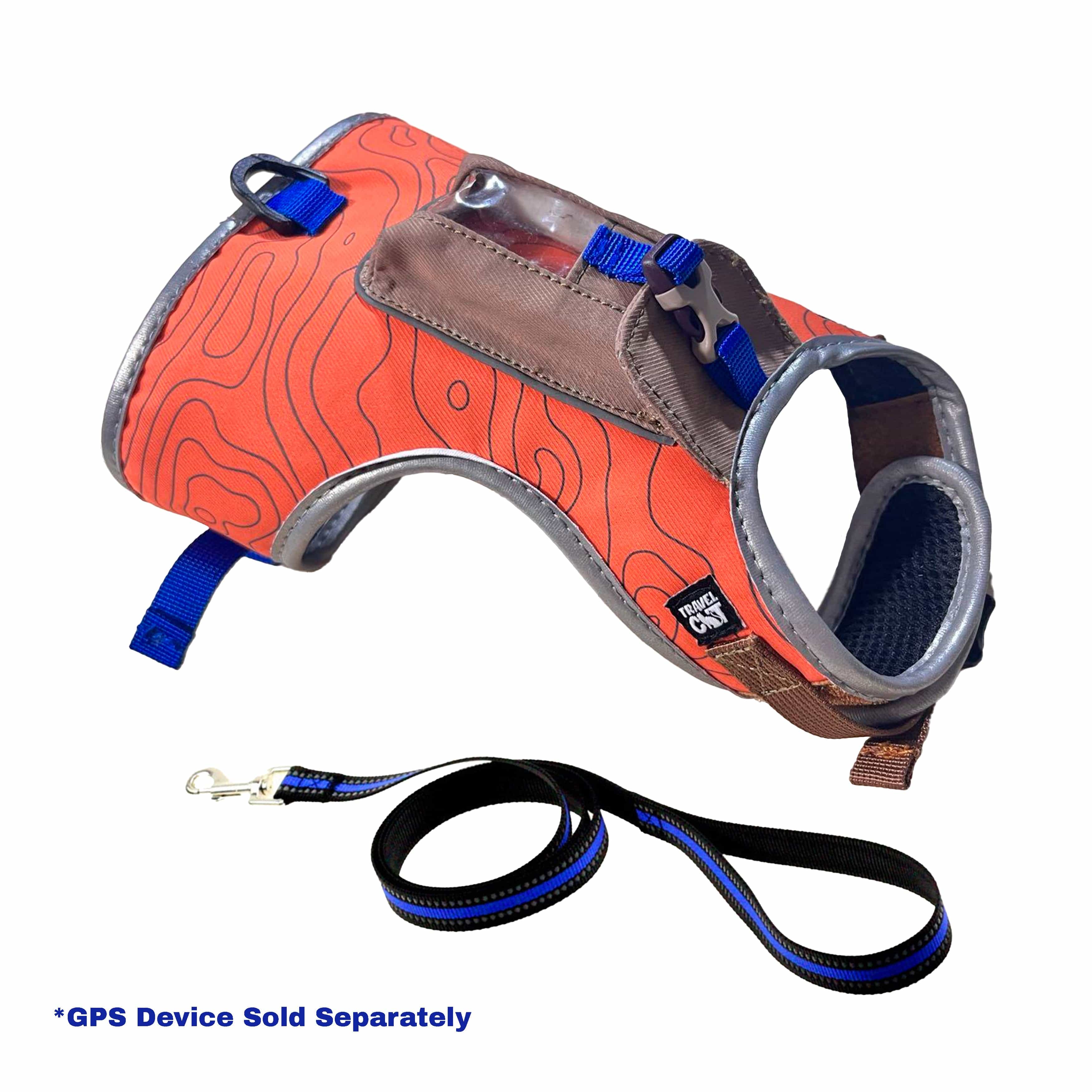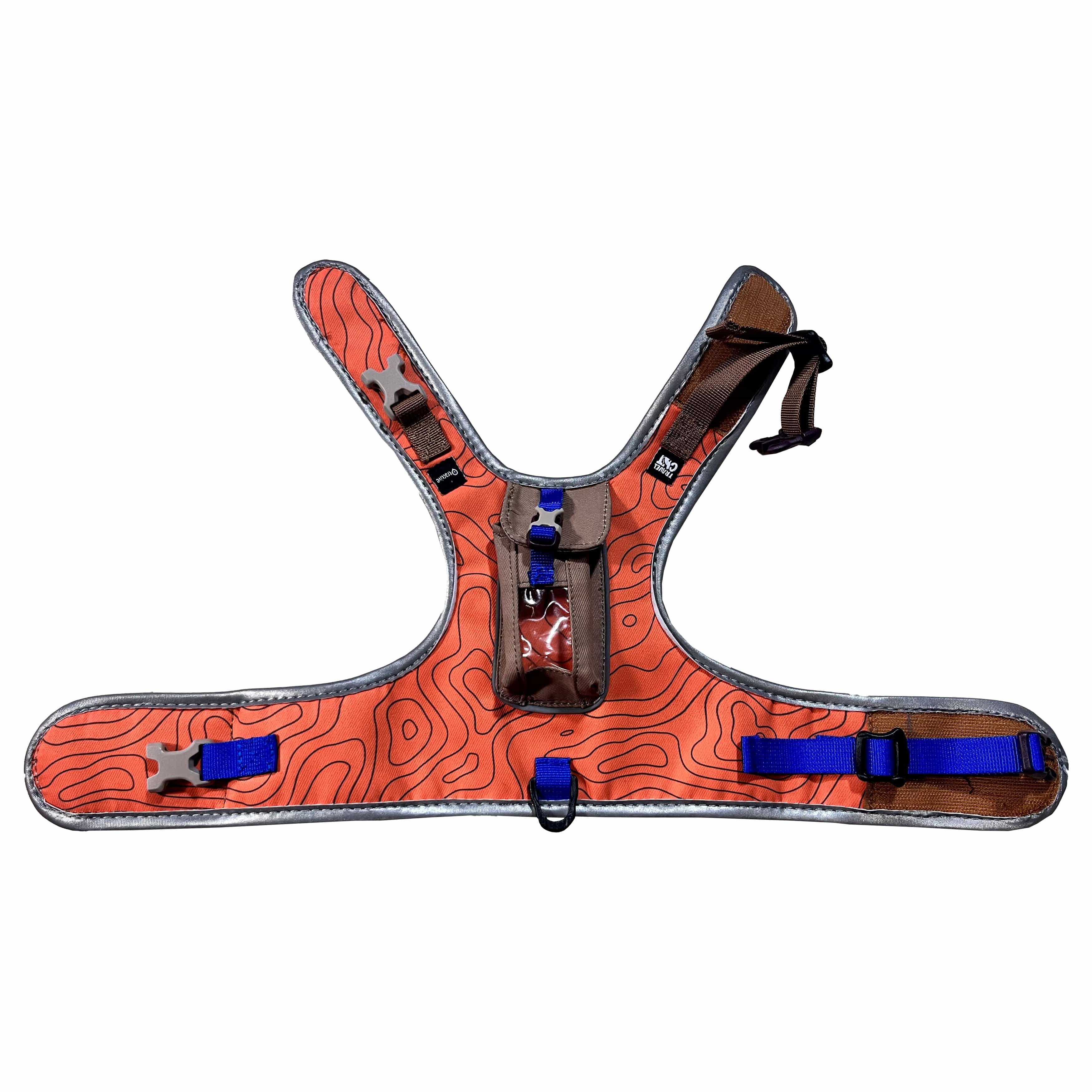 When it comes to taking your kitty on adventures, you can't be too careful. Whether it's a stroll around the block or a campout in the woods, you need a reliable way to find your fur baby if they stray too far away.
That's why we teamed up with the #1 pet tracker Tractive, to offer every cat parent peace of mind with "The Pathfinder" Powered By Tractive Cat Harness.
This innovative tracker harness finally offers a secure solution for tracking without adding extra weight to your cat's neck.
This is the only harness on the market to have a tracking device pocket on the top back of the harness, a spot where it is comfortable and won't bother the cat, instead of attaching your tracker to a breakaway collar that could get unclipped."The Pathfinder" harness securely carries your tracking device in a clear window pocket, so you won't accidentally head out without the device.
It also has a reflective strip & edging for ultimate visibility!
Use this harness with your rechargeable, wearable Tractive devices (Tractive device not included, but purchase the bundle here) to ALWAYS know where your cat is - any time of day, no matter how far. So if your cat is sniffing the neighbors trash or venturing a path less traveled, you'll find them.
Tractive GPS connects to AT&T, Verizon and T-Mobile LTE across the United States. LTE provides the longest range of any cellular band and updates to your phone regardless of how far away you might be - even across the world! Tractive devices work in 150+ countries.
This harness fits both the Tractive Mini & Tractive Original Trackers.
TRACTIVE DEVICE SOLD SEPARATELY
Tracking device pocket fits both the Tractive Mini, Tractive Original, and other tracking devices measuring 2.7L x 1.5W x .7inD (71L x 39W x 18mmD)
The tracking pocket is clear, to help you see the device & know you're ready to go - no more forgotten trackers!
Reflective edging & strip for ultimate visibility.
This Vest-Style Harness secures comfortably while still giving your cat range of motion to explore.
Comes in two colorful patterns for more visibility - and more fun of course!
Includes a reflective 6ft nylon leash.
Add "The Captain" Retractable Leash for even more range of freedom and control!
Track your cat's real-time location and activity with Tractive's GPS Pet Tracker. This waterproof device attaches to any collar and provides unlimited distance location updates on your smartphone. Monitor your furry friend's location history, activity levels, and calorie burn. With a subscription plan, this lightweight tracker works worldwide using a mobile network. Simply attach it to your cat's collar and start tracking via the free Tractive GPS app on iOS, Android, or any browser. Adventure awaits!
Our Favorite Tractive Features
All - Cost Covered Subscription - One easy payment a month for priceless peace of mind.
Live Updates - Tractive updates every 2-3 seconds so you know exactly where they are in that very moment.
Virtual Fences - Set up a boundary so you know if they've ventured a bit too far outside of your comfort zone.
Location History - See where they've been and where their favorite spots to explore are.
Monitor their sleep & activity.
100% Waterproof - This tracking device is designed for even the most curious kitties.
Shipping, Returns & Exchange Policy
All orders ship with love from our warehouse in New York. Orders are fulfilled within 1-5 business days. U.S. orders usually arrive in 3-5 business days depending on your location.
International orders orders also ship from our New York warehouse. For international shipping information, please see our international FAQs.
United States:
For the 48 contiguous United States, we offer free returns and exchanges within 30 days of receipt.
See details here: travelcatshop.happyreturns.com
Looking to start an international return?
For Outside the United States visit our International Returns Portal