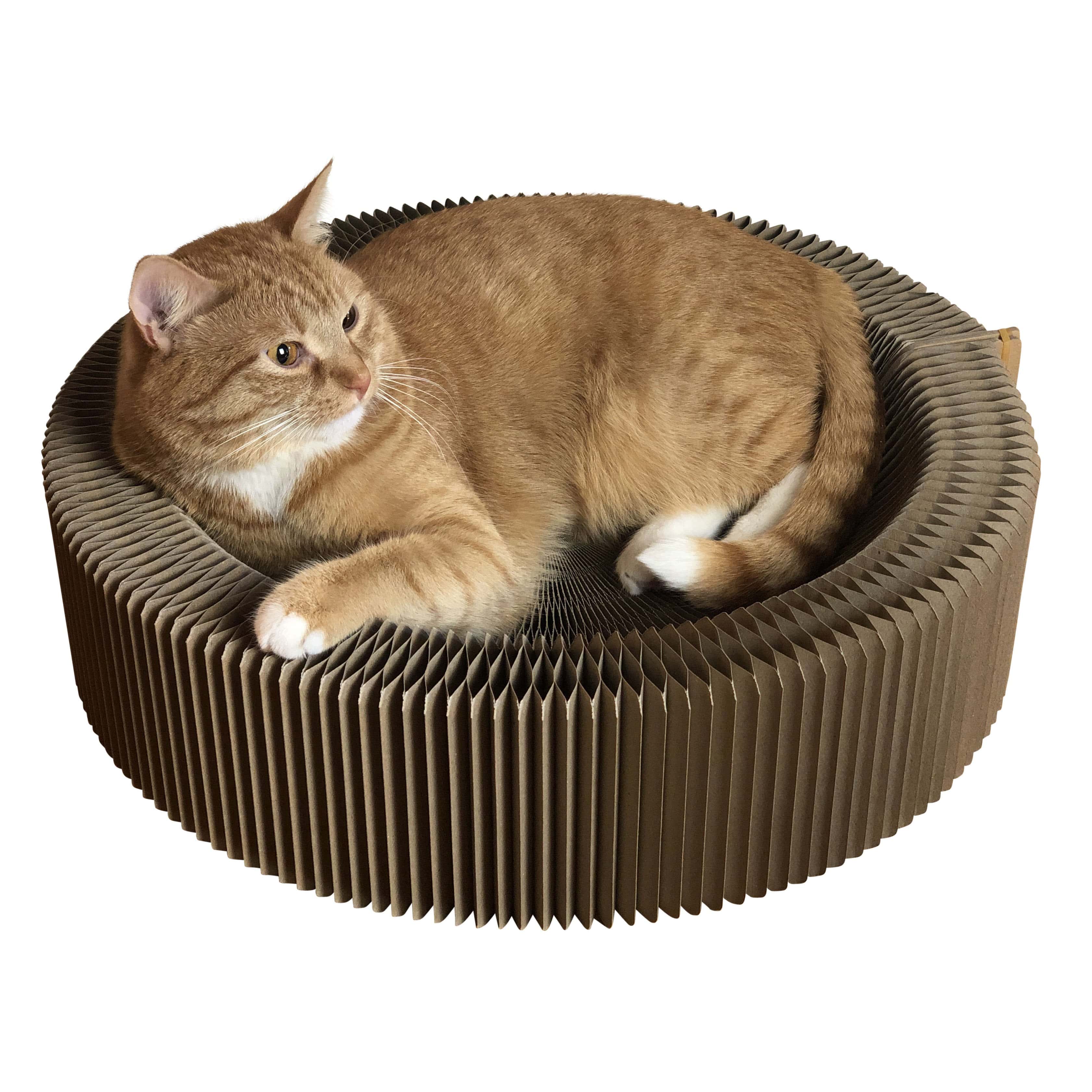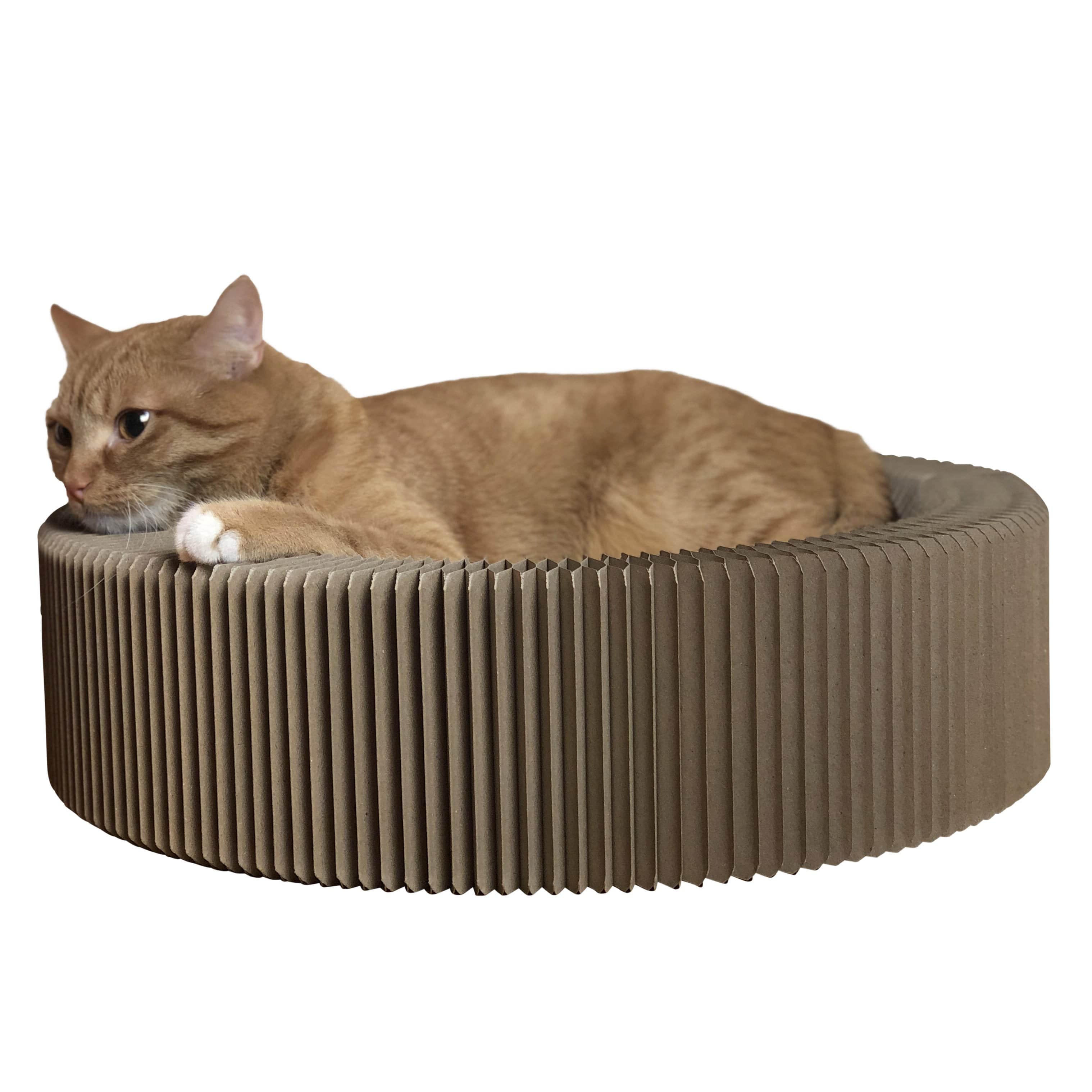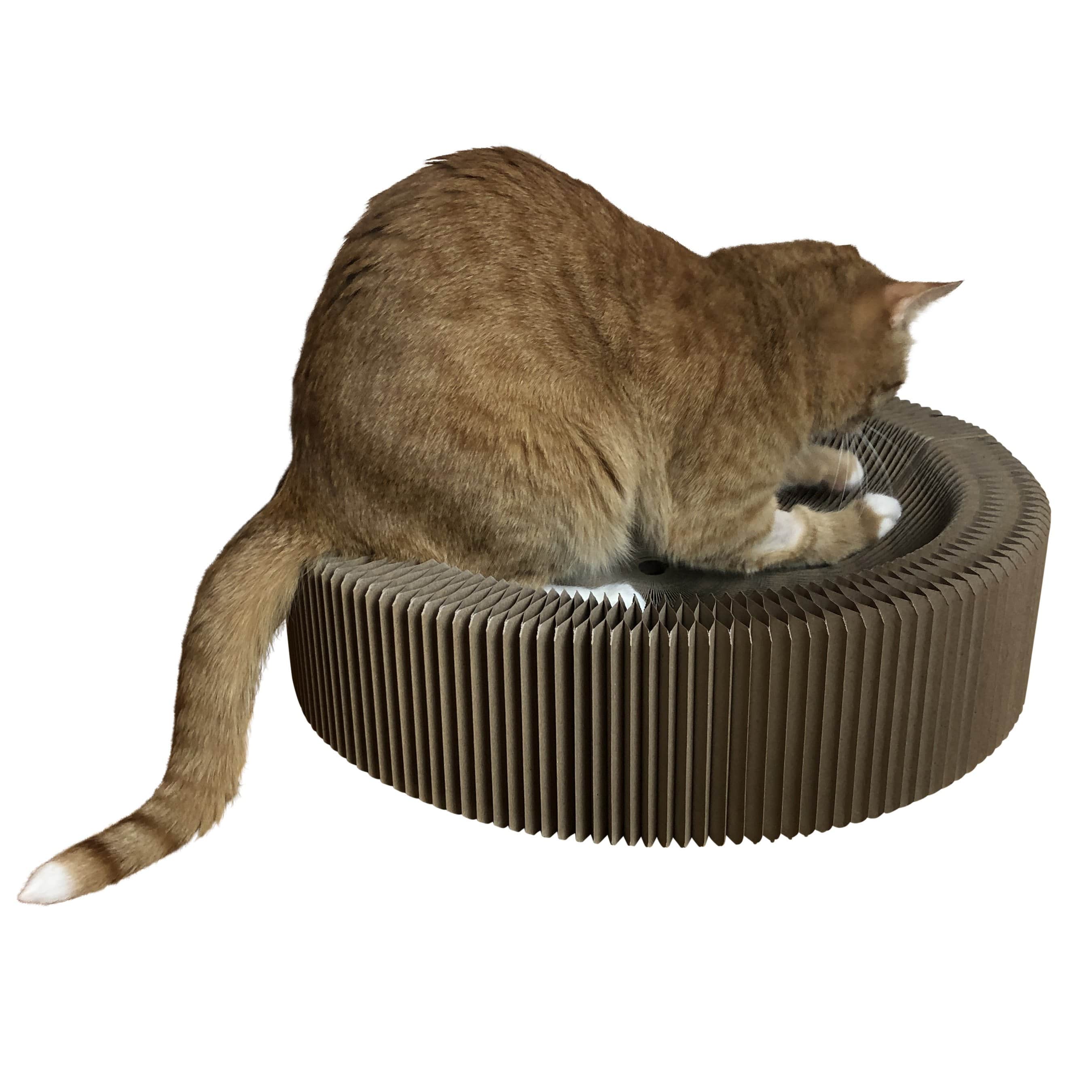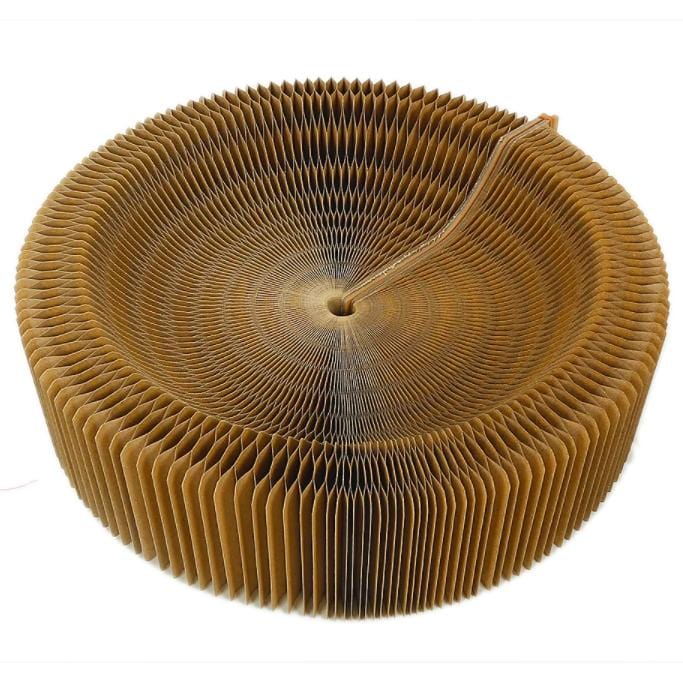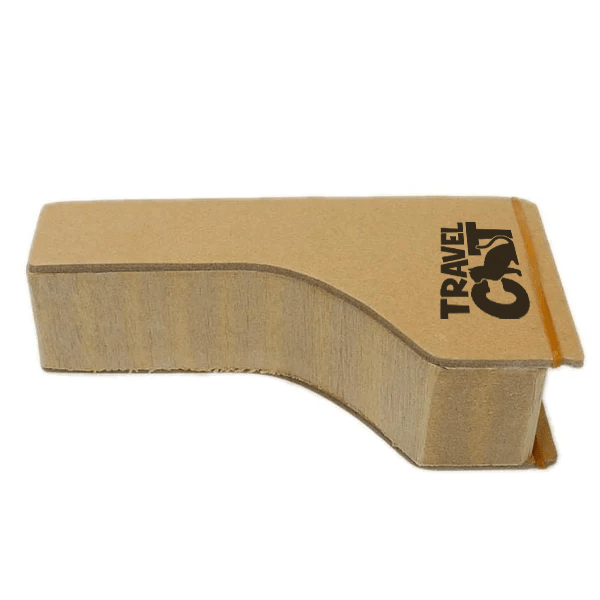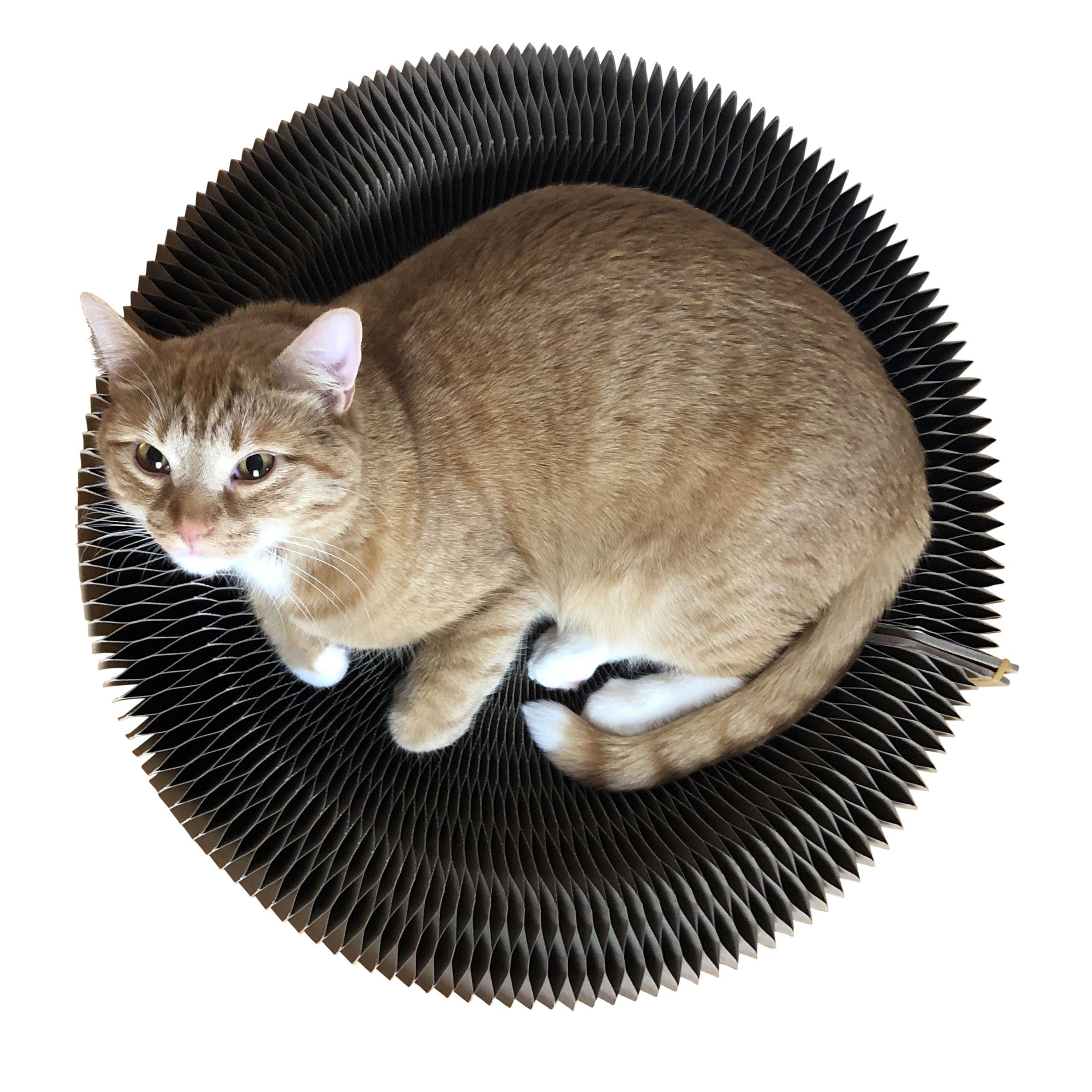 "The Accordion" Travel Cardboard Bed & Scratcher
Sale price

$39.99
Regular price
(/)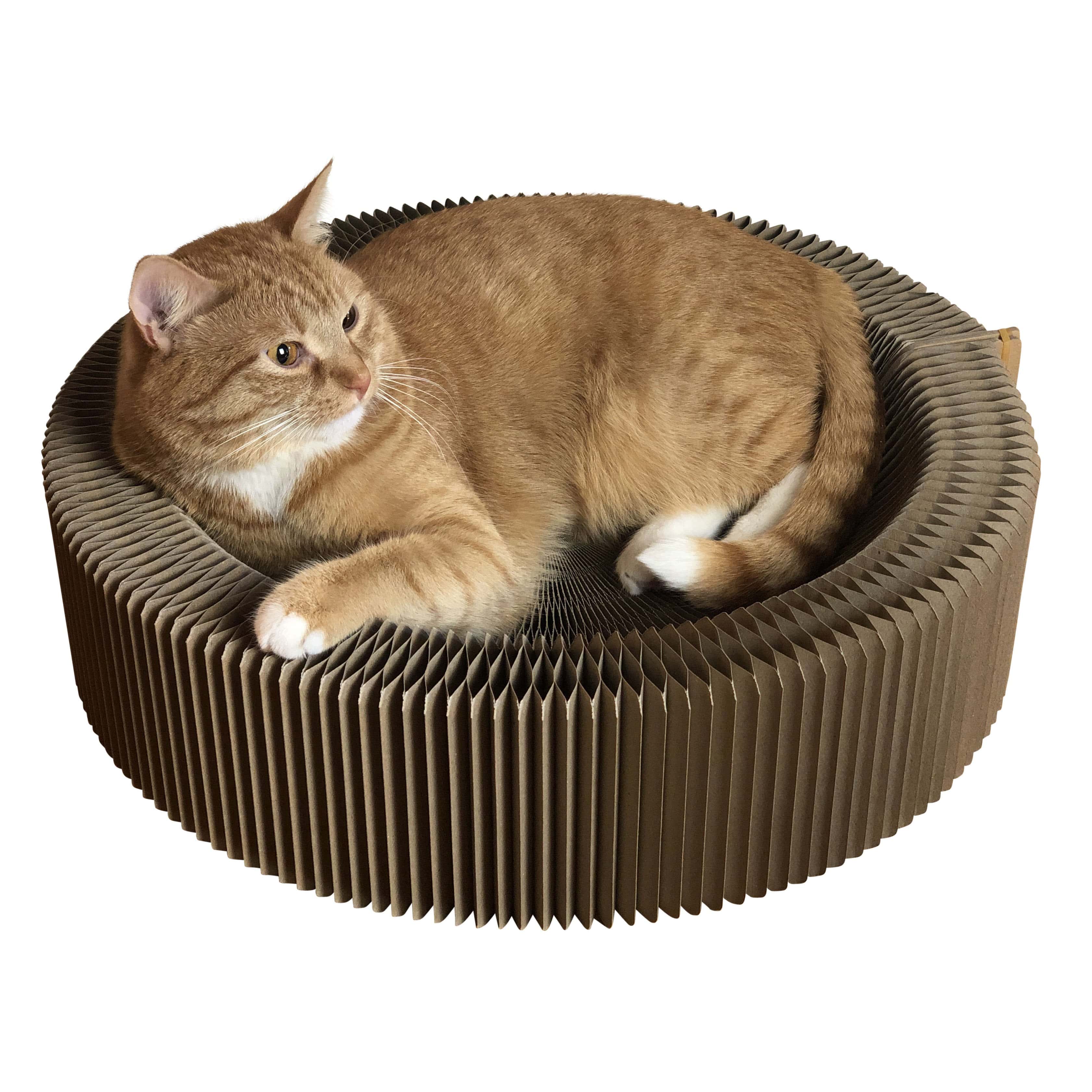 "The Accordion" Travel Cardboard Bed & Scratcher
Sale price

$39.99
Regular price
Choose options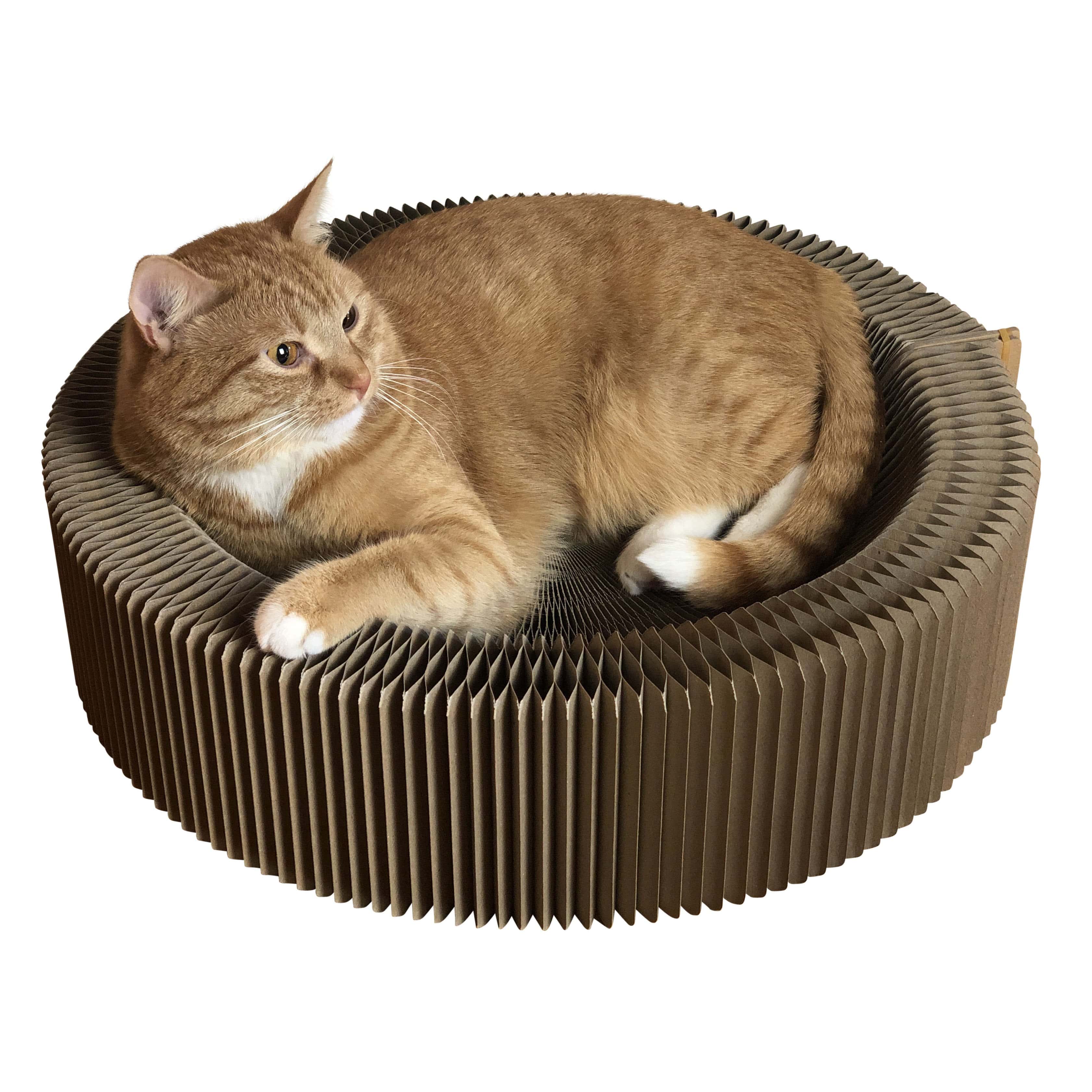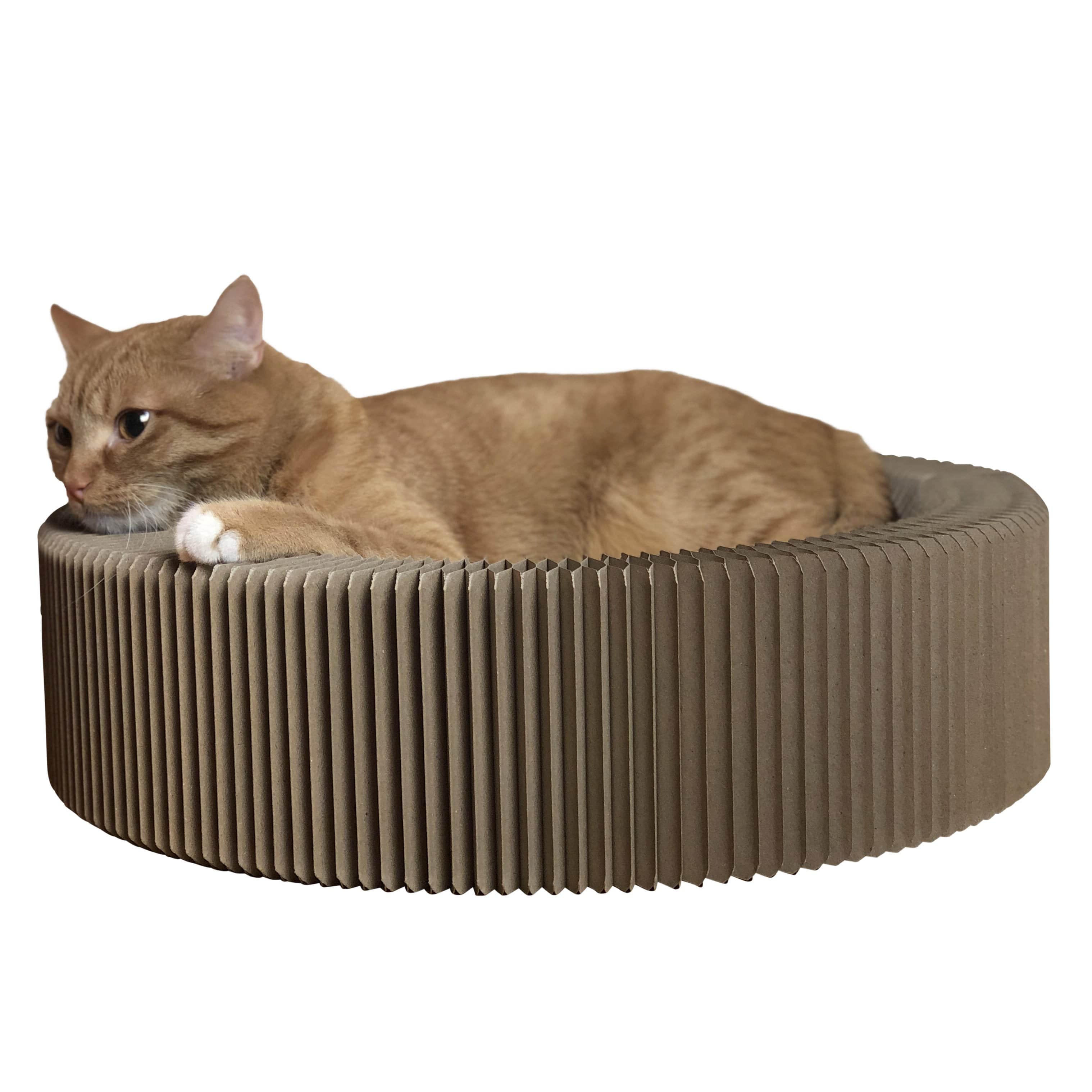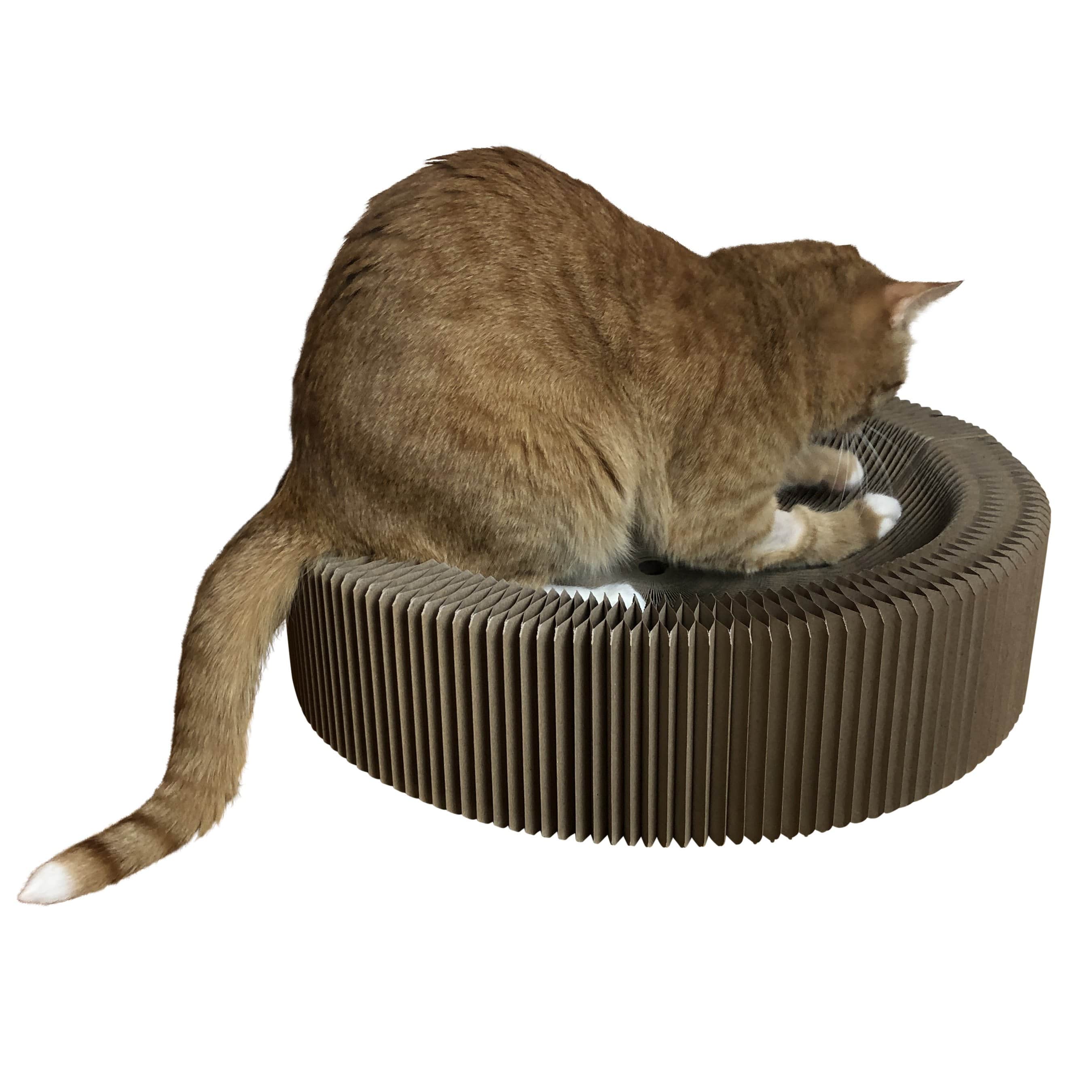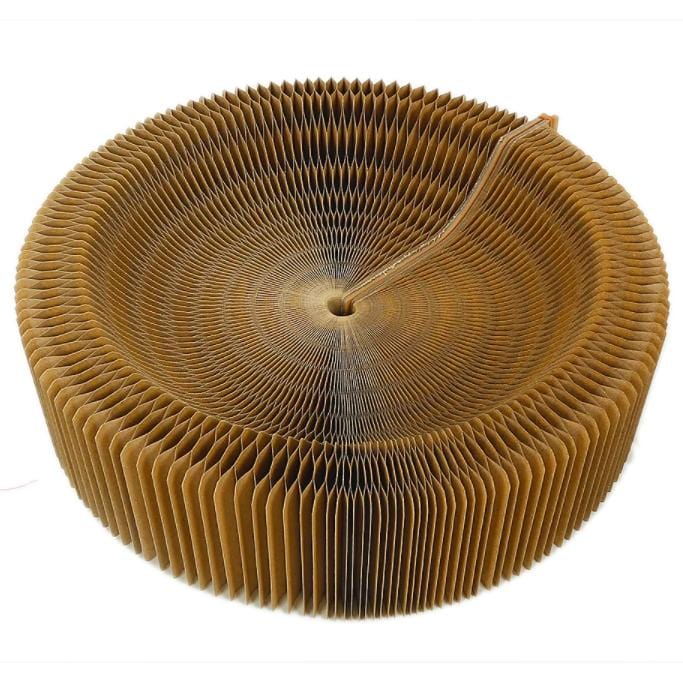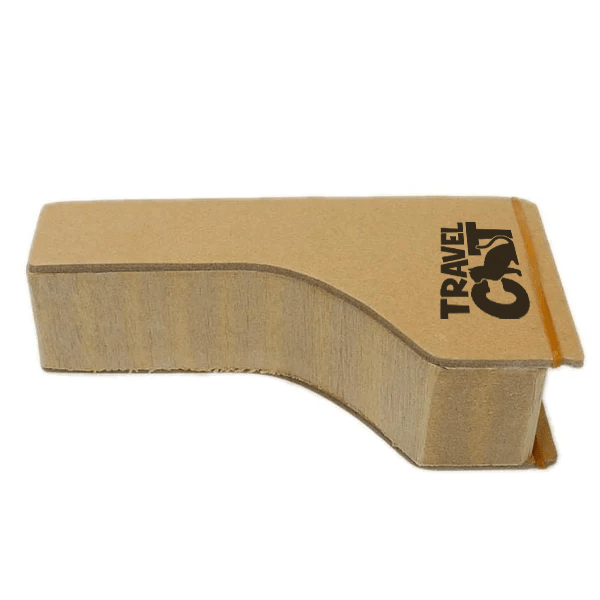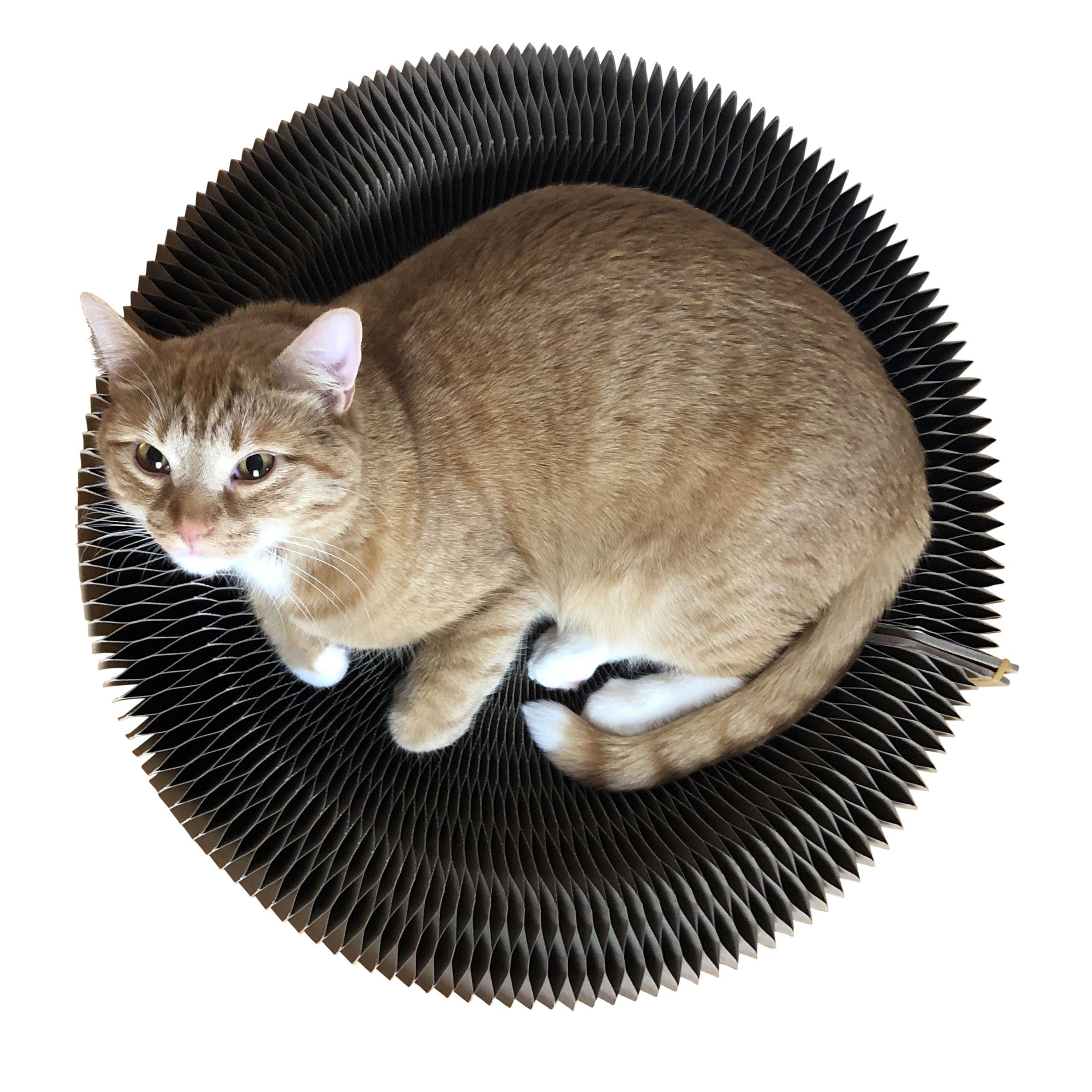 Although unassuming, this bed & scratcher is a fan favorite. The ribbed structure lets your kitty scratch from all angles, while forming a cozy nook for them to snuggle up in. The accordion style is great for folding up to store away when not in use, or to bring along on your travels so kitty always has a place to call home.
Made of heavy duty cardboard
When open:
20.25 in x 5.25 in
50 cm x 13 cm
When closed:
10.25 in x 5.25 x 3.25 in
25 cm x 13 cm x 8 cm
All orders ship with love from our warehouse in New York. Orders are fulfilled within 4-5 business days. U.S. orders usually arrive in 3-5 business days depending on your location.
International orders orders also ship from our New York warehouse. For international shipping information, please see our international FAQs.
So convenient
This is your cats dream portable cardboard box. It's so convenient to pack in a suitcase and I have piece of mind that my cat will have something to scratch other than my mother in law's furniture when we come for a visit.
My cats love this!
I recently got two kittens and also have 2 older cats. They all love this - lay in, sleep in, scratch in - Its a great home base for them while they figure out what mischief they might get into next :)
He loves it!
So happy we bought this for BK! He truly loves it… & he fits! He's a big boy, close to 20 lbs. We use big binder clips to hold it open because he eats rubber bands 🤪
1 out of 4 love it
I have 4 cats and thought that they may like this. I was wrong, only 1 loves it. It's he's favorite spot to be at. I take it with me where ever I go and he is very calm and comfortable in it. The others just look at it look and me with that really look and carry on their day. At least one of them likes it.