Travel Cat Picture Day 2023 Submission Links
Please submit a new form for each category!
1 entrant will be chosen at random to win the grand prize: a $250 Travel Cat Gift Card
1 winner for each superlative will win a $50 Travel Cat Gift Card (chosen by judges)
Every photo submitted with Travel Cat gear will get 5 bonus Grand Prize Entries
I
f submitting multiple photos, please submit only unique, different images. Similar photos will not be counted as separate entries.
Deadline to enter: February 1st at 11:59pm ET
Best Whiskers - Show us your kitty's fabulous whiskers, long or short!

Most Adventurous - If you're cat goes on adventures, big and small, it counts here.

Most Likely to be in Their Backpack

 - Whether your cat's been in their backpack 1 or 1 million times, who's a backpack lover?

Best Eyes

 - Your best furriend's eyes are worth showing off!

Cutest Duo - Two cats are better than one.

Best Glow Up

 - For the comeback cats who were rescued by you

Best Dressed

 - Fans of costumes and cute accessories, submit here.

Best Flying Feline

 - Whether you've flown once or many times, show us your cat's style while traveling by air - airports, airplanes, etc!

All-Weather Kitty

 - Have you safely explored in the snow, rain, the desert, etc?

Coolest Destination Visited

 - Has your cat been to a local brewery? Pet shop? National Monument? A cool trail? Cool is in the eye of the beholder! 

Most Likely to Be By Water

 - Pools, the beach, and more! Does your cat have cool pics near water?

Cutest Kitten

 - The ultimate crown. Is your kitty the cutest?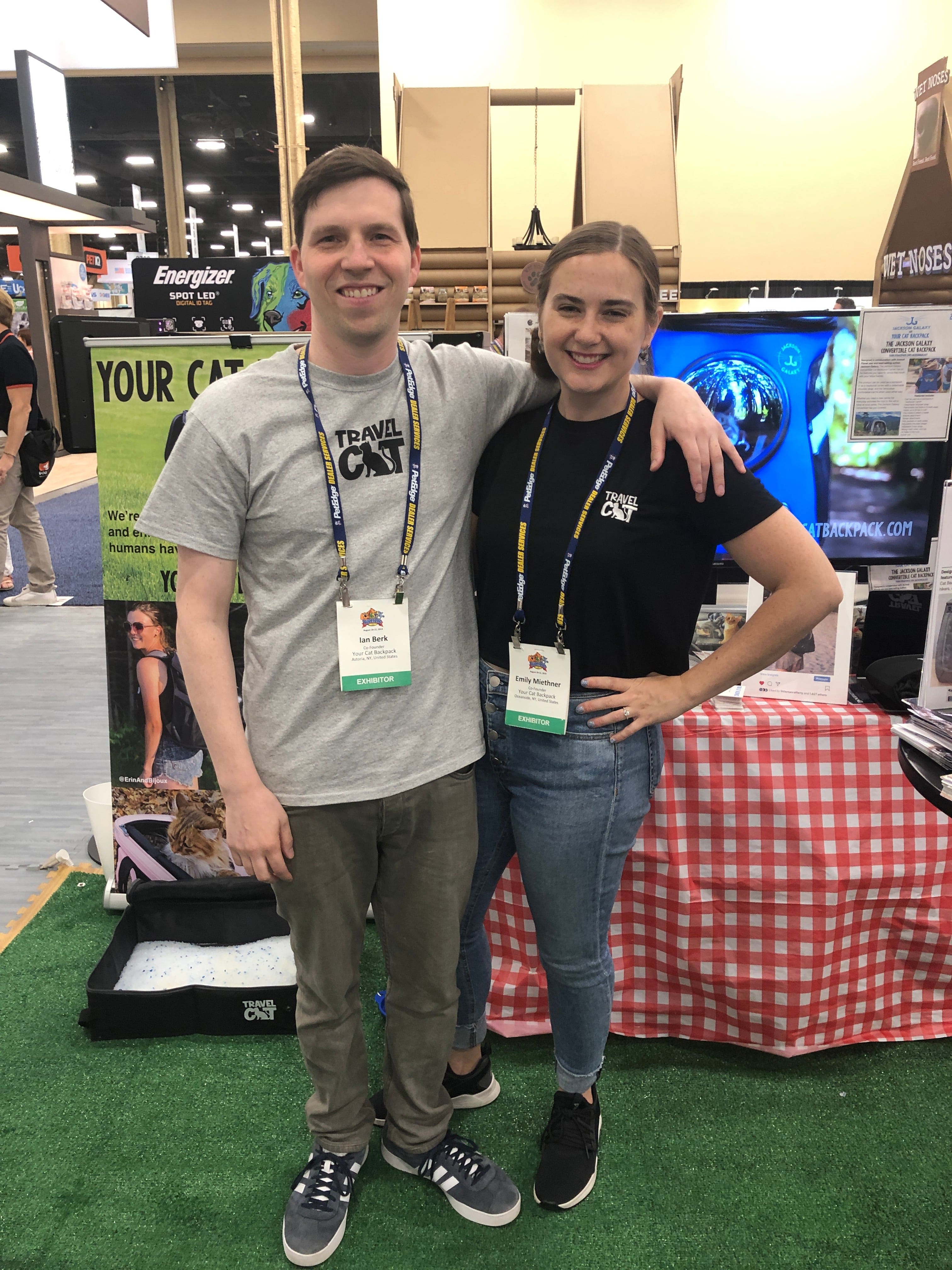 Family & Woman-Owned
Travel Cat was founded by me, Emily, and my husband, Ian. We've been together 14+ years and married 4+ years. We've both always been entrepreneurs - Travel Cat is our first business founded and run together.
Carried in 500+ Pet Stores Across the World
Let your local pet stores know they can carry our products. We love supporting other small business with our gear.
Meet us at IRL Cat Events
We love meeting you in-person and have attended tons of cat shows and events, oftentimes bringing panels of our catsomers to share their tips and experiences. Where should we go next?
3,000+ Cat People Hosted at our Virtual Events
We've hosted fun, free educational virtual events since 2020 - including our annual Travel Cat Summit.
New York HQ & Warehouse
Our team is based in New York and we run our own warehouse in the Empire State as well. This means more control and quality when it comes to getting you your gear!
Meet Andie & Wilfie
Meet our rescued babies and product testers. Andie is a daddy's girl, and Wilfie is a mommy's boy.