Travel Cat Tuesday: Bruno, Luna, and Cali, Meowdels-in-Training
Welcome to Travel Cat Tuesday, where we highlight members of the Travel Cat Community! Want a chance to be featured? Use #TravelCatLife on social media and tag our account! Follow us on Instagram: @YourCatBackpack & TikTok: @TravelCatShop
This Travel Cat Tuesday, meet Bruno, Luna, and Cali, military kitties who are moving to England very soon! To add to their budding meowdeling career on Instagram, they're fridge climbers and yard-adventuring cats. This mischievous trio of best furriends is bound to charm any adventure cat lover, especially while they rock their Travel Cat harnesses, like "The Cheeky Cheetah" Limited Edition Cheetah Print Cat Harness.
Check meowt more on @theunexpectedkitten.
It's Free Real Estate.
A Stare That Will Capture Your 💛
Gotta Dash!
Hunting... For Snacks 🍔
Enjoying the Sunshine.
Shop Their Gear: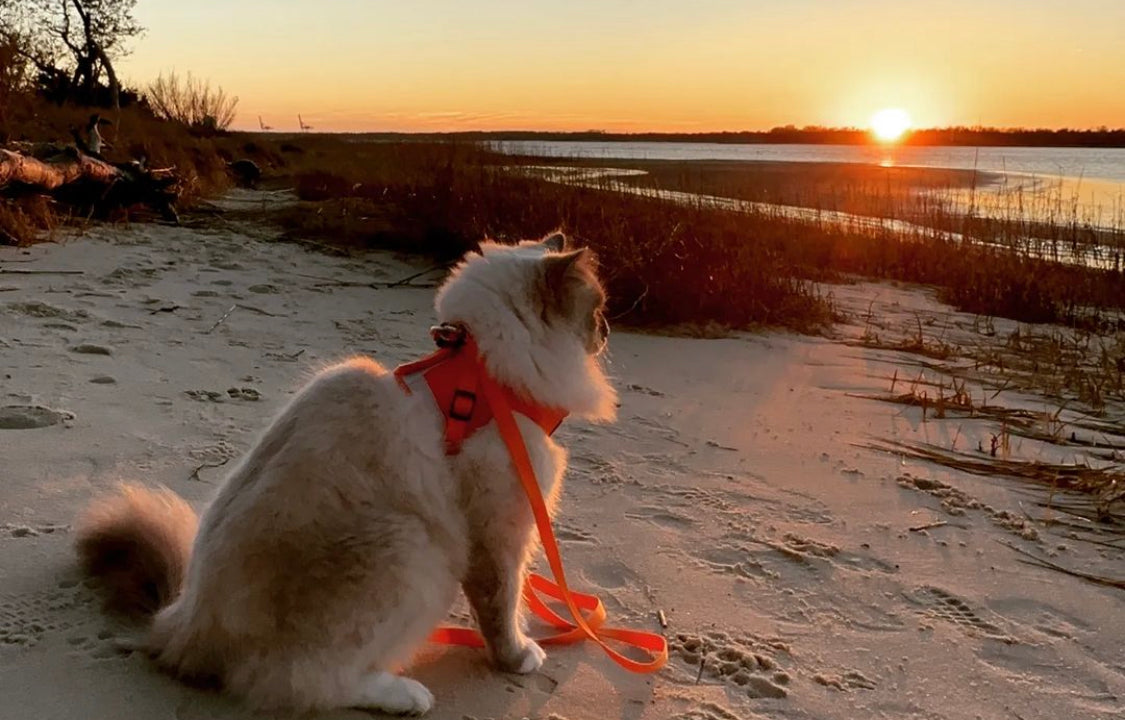 Travel Cat Tuesday: Otto's Wondrous Trips
Welcome to Travel Cat Tuesday, where we highlight members of the Travel Cat Community! Want a chance to be featured? Use #TravelCatLife on social media and tag our account! Follow us on Instagram:...
Read more