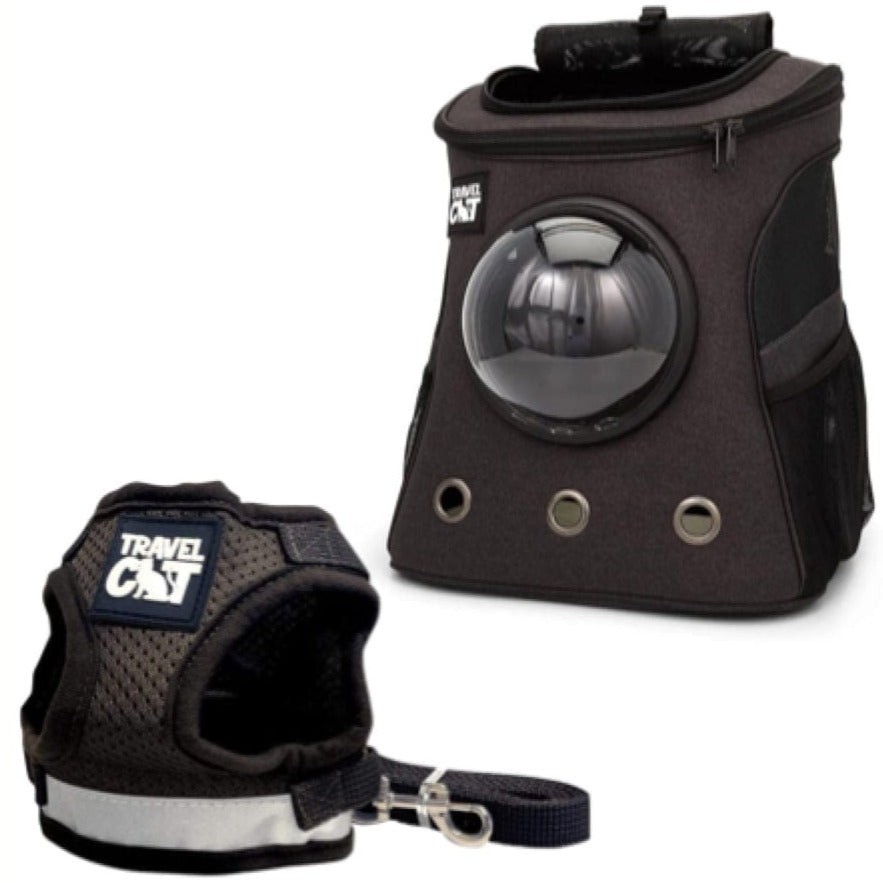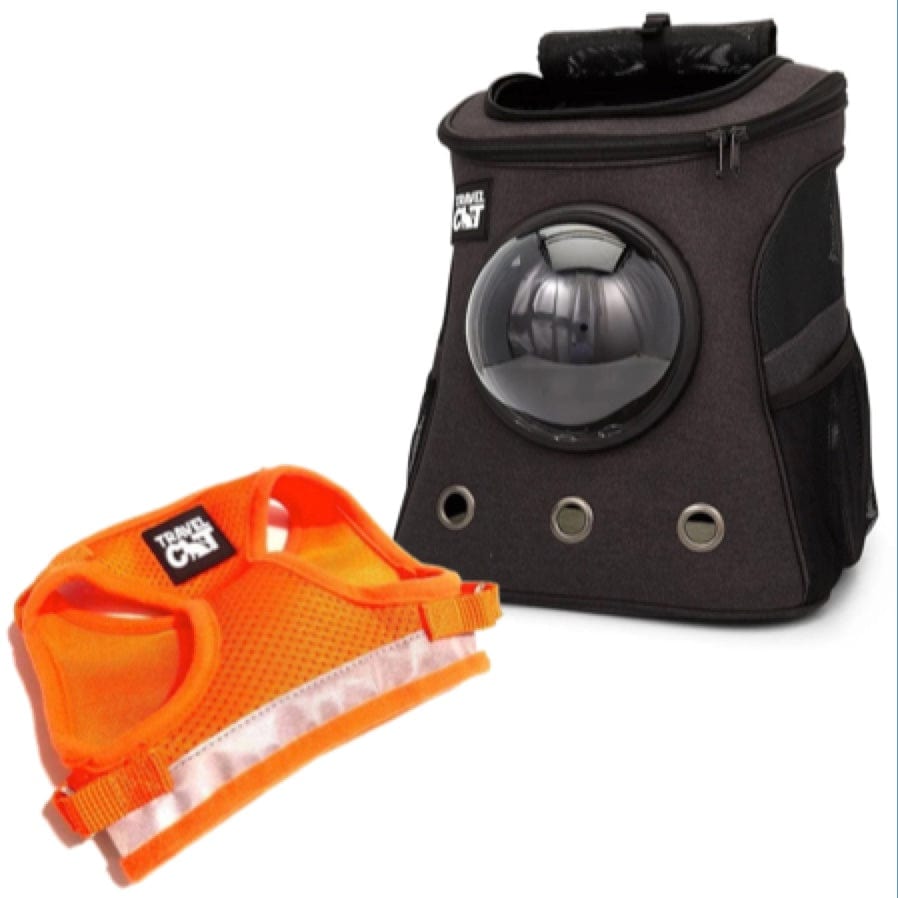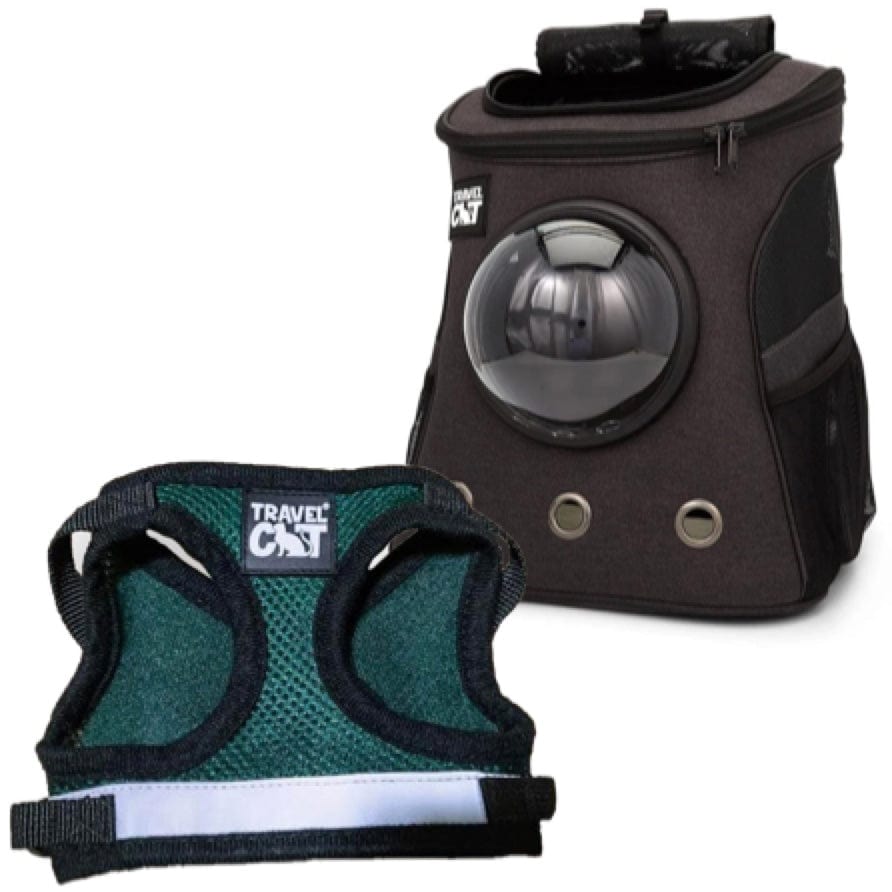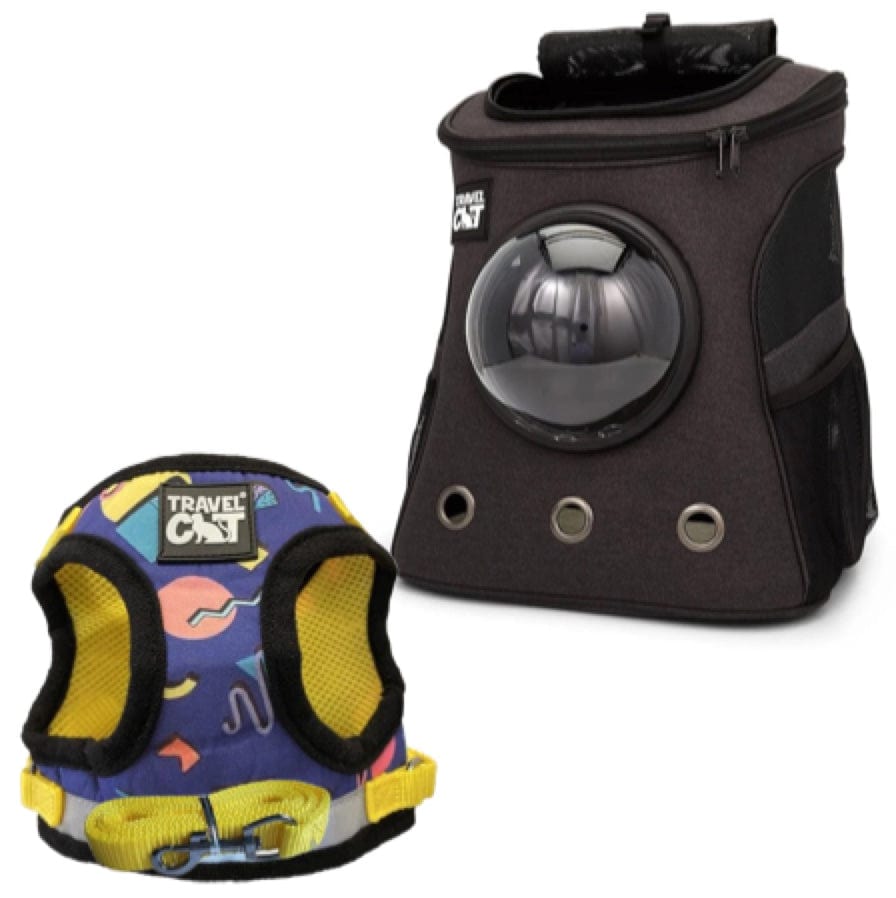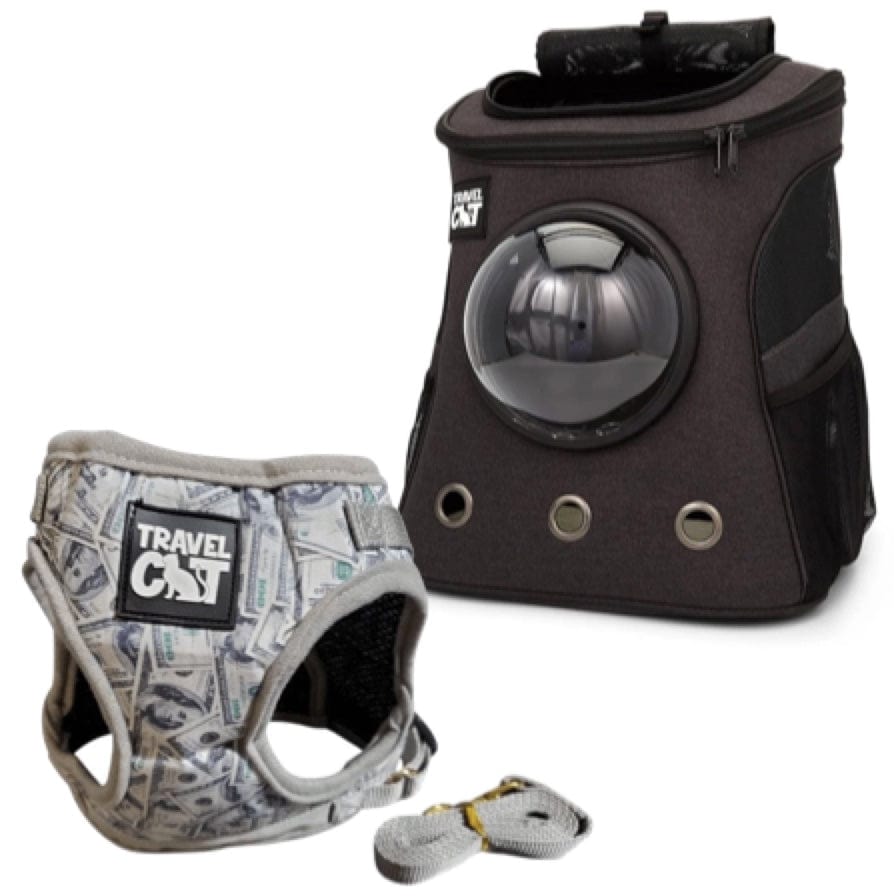 "The Fat Cat" Cat Backpack & ANY Harness & Leash Set Bundle
Sale price

$235.00
Regular price

$265.00
(/)

"The Fat Cat" Cat Backpack & ANY Harness & Leash Set Bundle
Sale price

$235.00
Regular price

$265.00
Choose options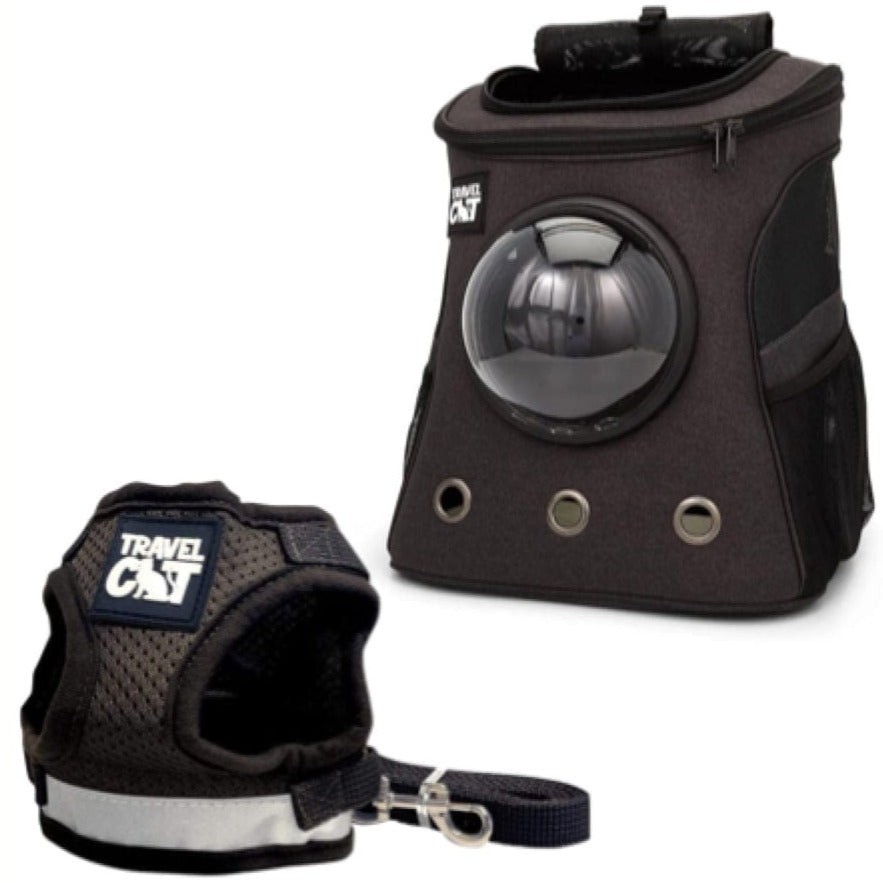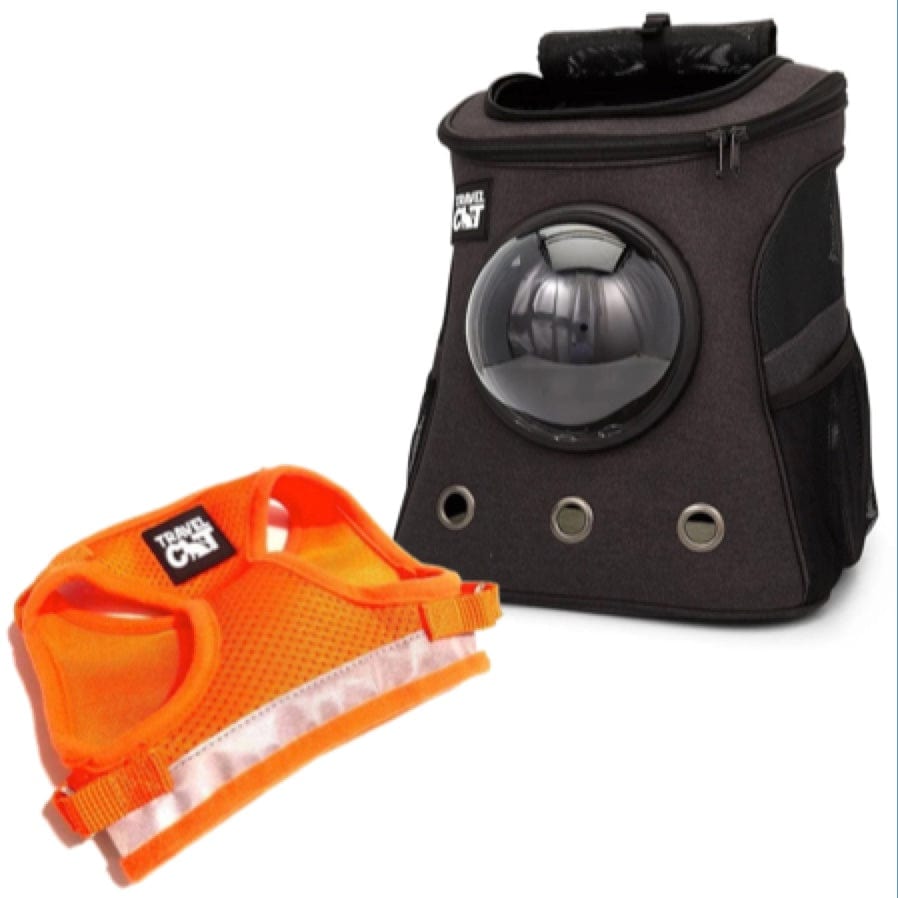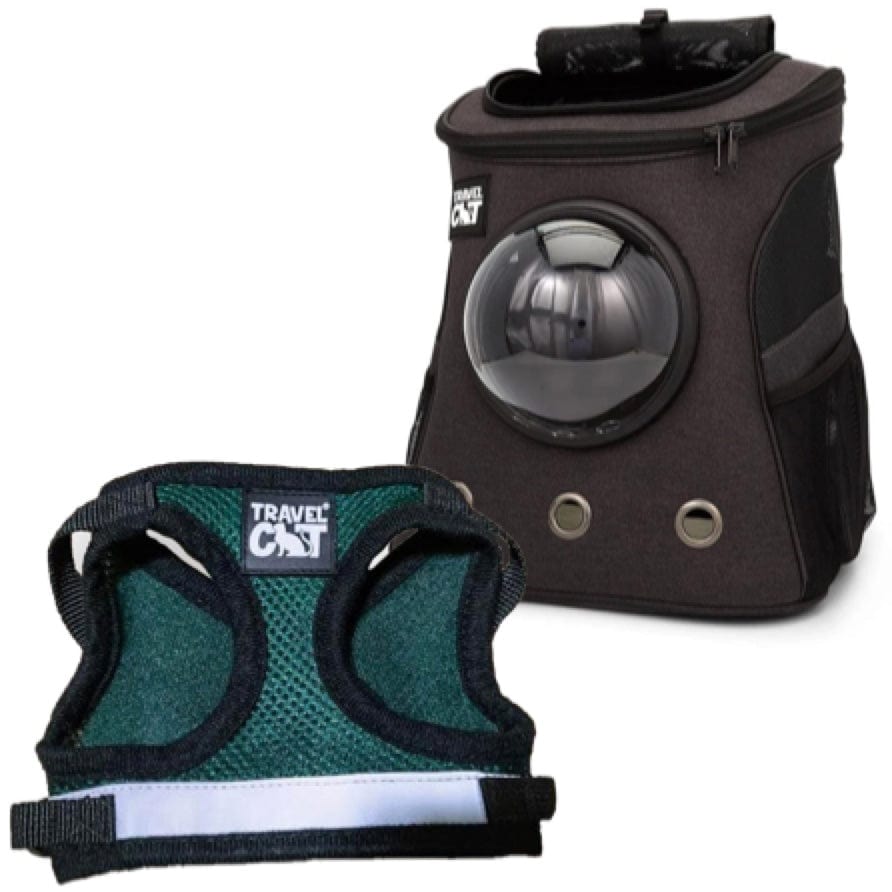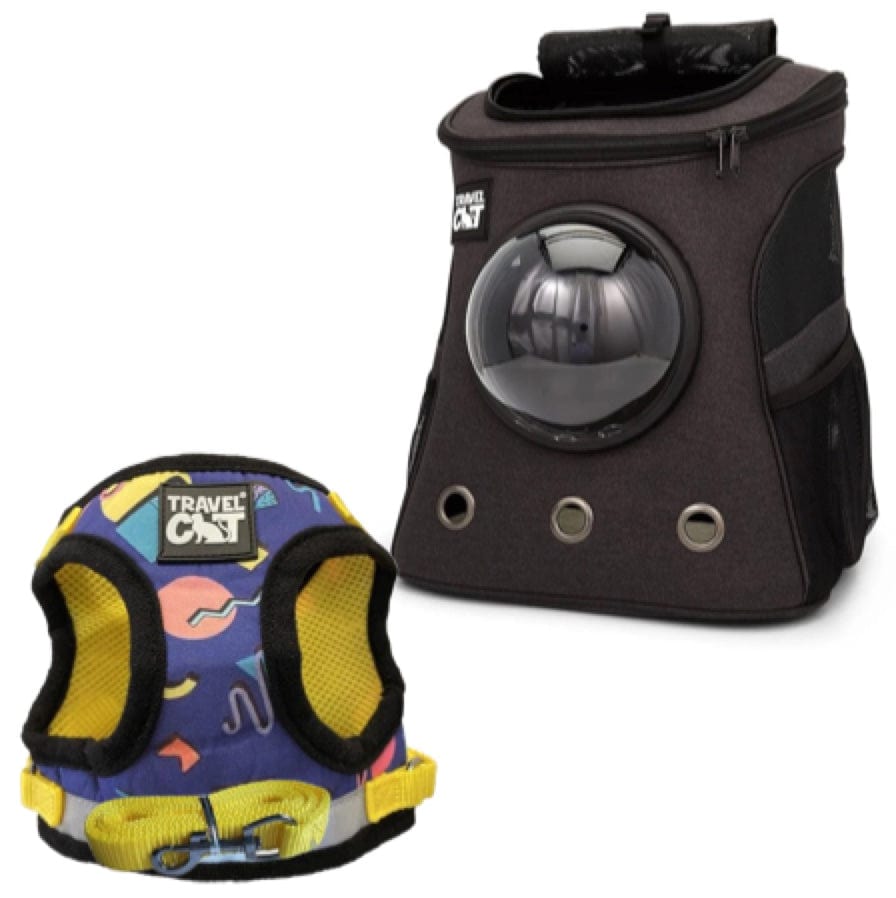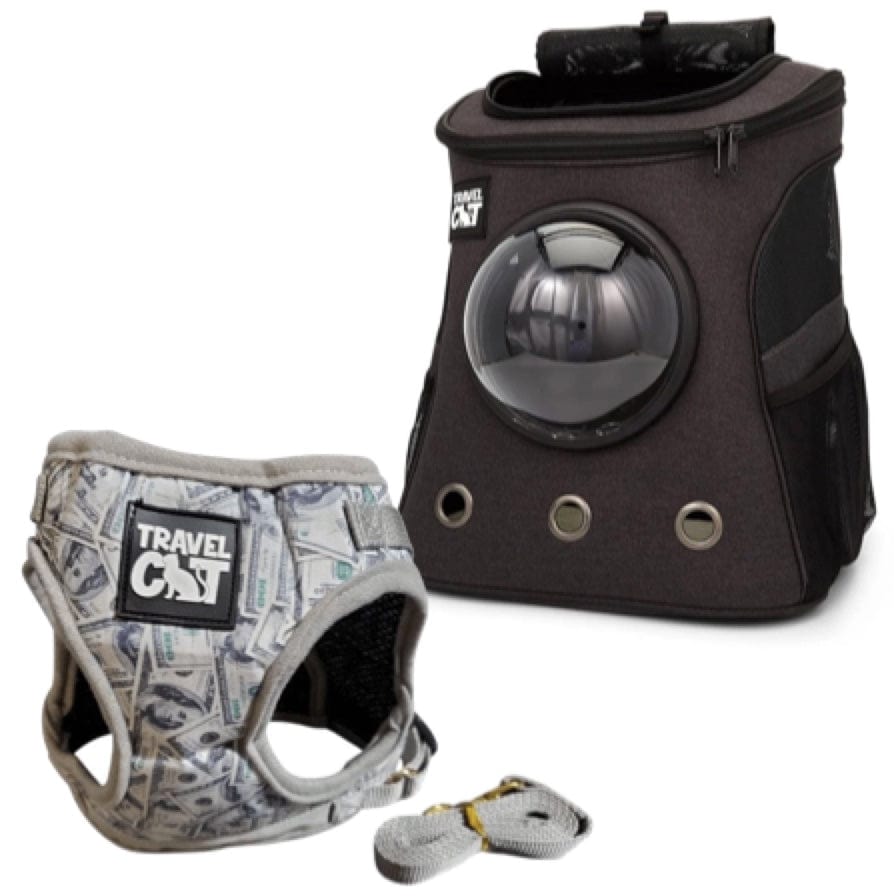 Start your adventures off on the right paw with both of these travel necessities.
"The Fat Cat" cat backpack is our international best-seller! It holds the most weight of any cat backpack on the market — up to 25 lbs of cat.
Our breathable cat backpack with a bubble window is great for larger "big boned" cats, 2 medium sized cats (yes, you can use it for two cats), or lots of kittens.
It comes with a bubble window & screen attachment that you can swap out at your convenience!
All of our styles have a clip and bungee for you to attach a leash so your cat can "hang out" of the backpack.
"The True Adventurer" Cat Harness helps you confidently take your cat out walking, training, hiking and exploring the great outdoors with our adjustable, breathable harness and strong, harness and leash set. This harness has two ways to adjust, from its velcro fastener and plastic adjustable clip, you can make it comfy and have room to grow.
The reflective strip enables you and others to safely spot your fur baby from afar, even when it starts to get dark. The strong nylon leash is the purrfect length (4 ft.) to let your cat explore things while you're still in full control.
The sturdy snap clip is constructed with premium quality metal alloy and features a 360-degree rotation that adjusts to your cat's every move. Pair this harness with any cat backpack - all of ours have a clip you can use to attach the harness to the backpack.

All orders ship with love from our warehouse in New York. Orders are fulfilled within 4-5 business days. U.S. orders usually arrive in 3-5 business days depending on your location. Because of COVID-19 it may take up to 5-7 business days.
International orders orders also ship from our New York warehouse. For international shipping information, please see our international FAQs.
Addicted 15 year old
5 stars on cat comfort, strong materials used. I have 4 fur babies. I bought specifically for Furbie (she has throat cancer) She was already leashed trained. In 3 weeks she goes for a walk every weeknight at 11pm around the block. She faces forwards. Not used with bubble only opened with her. I am more comfortable seeing her/them wearing on front.
Trained the four fur babies to ride in bag separately. Slowly I will remove bubble for them. Can't believe how awesome this backpack is/was! Have not ventured out with my 5kg 14 year old Ragdoll in back pack yet.
Furbie has been to the park in car in back pack, strolled around in pack then walked her on her leash with vest.
Why night walks? There is not a lot of traffic. Less noises in general. My only issue is my shoulders won't carry the 3 that want to go in backpack 😂.
Youngest is taking a lot more time due to fear of cars. All information on how to train works 100%. I did all of it daily, specifically with Furbie due to her being on palliative care.
15 year old Siamese is happy as in it but I have bubble left on & top closed for them as less predictable. Postage was super fast to Australia. Can't wait until summer nights on longer walks.
I am petite and pack fits really well. I just can't work out how to carry two packs at once 😂