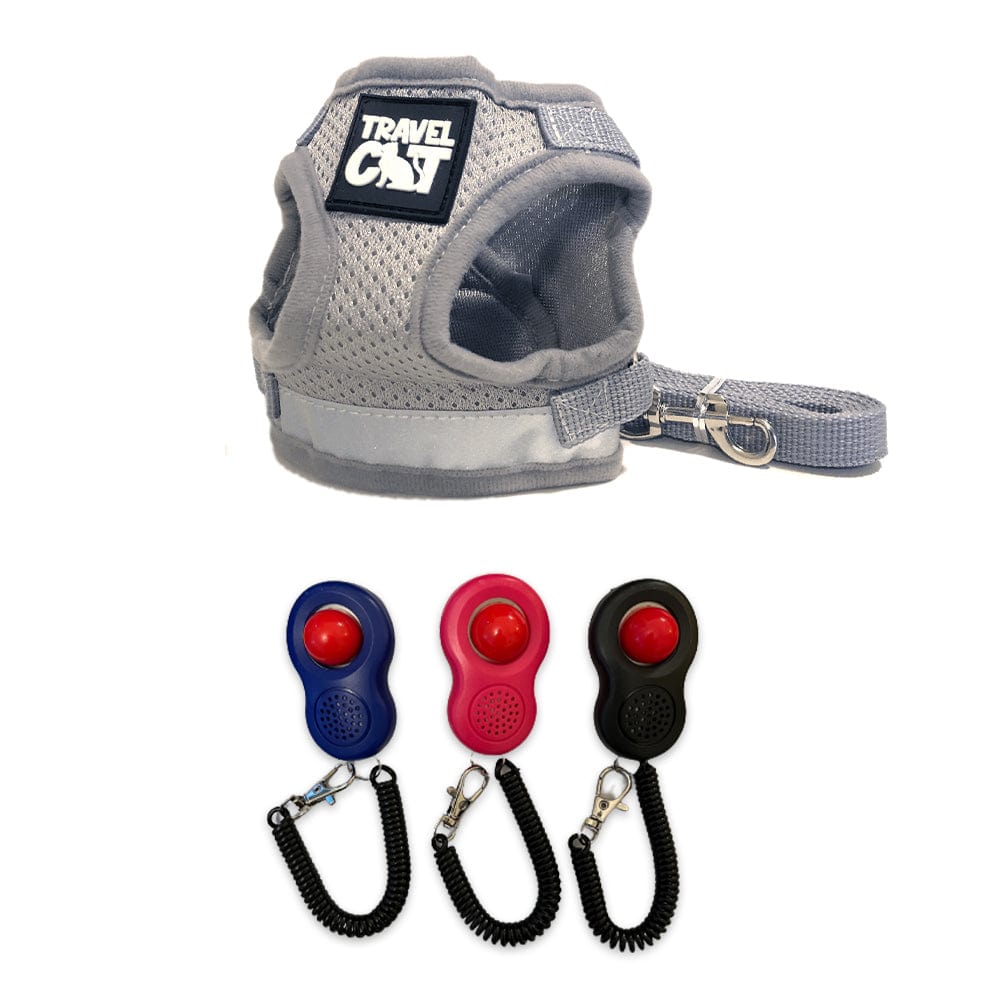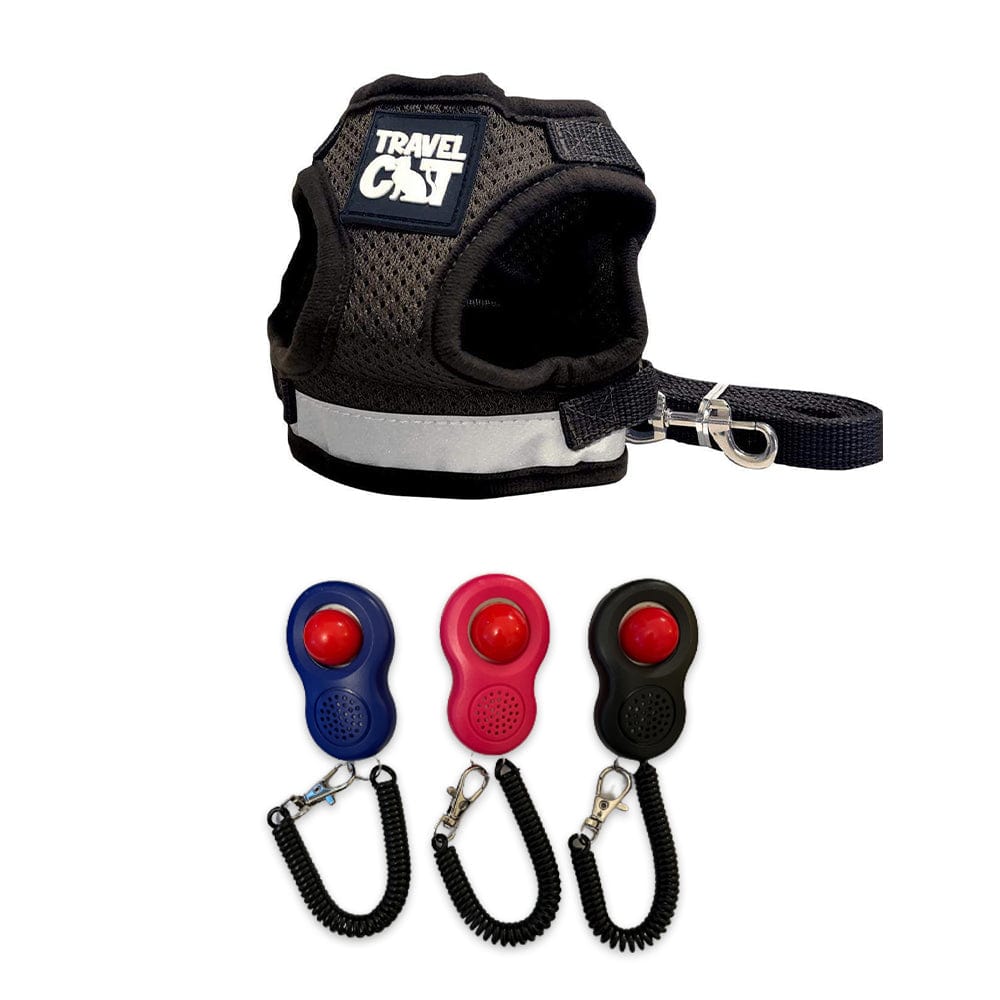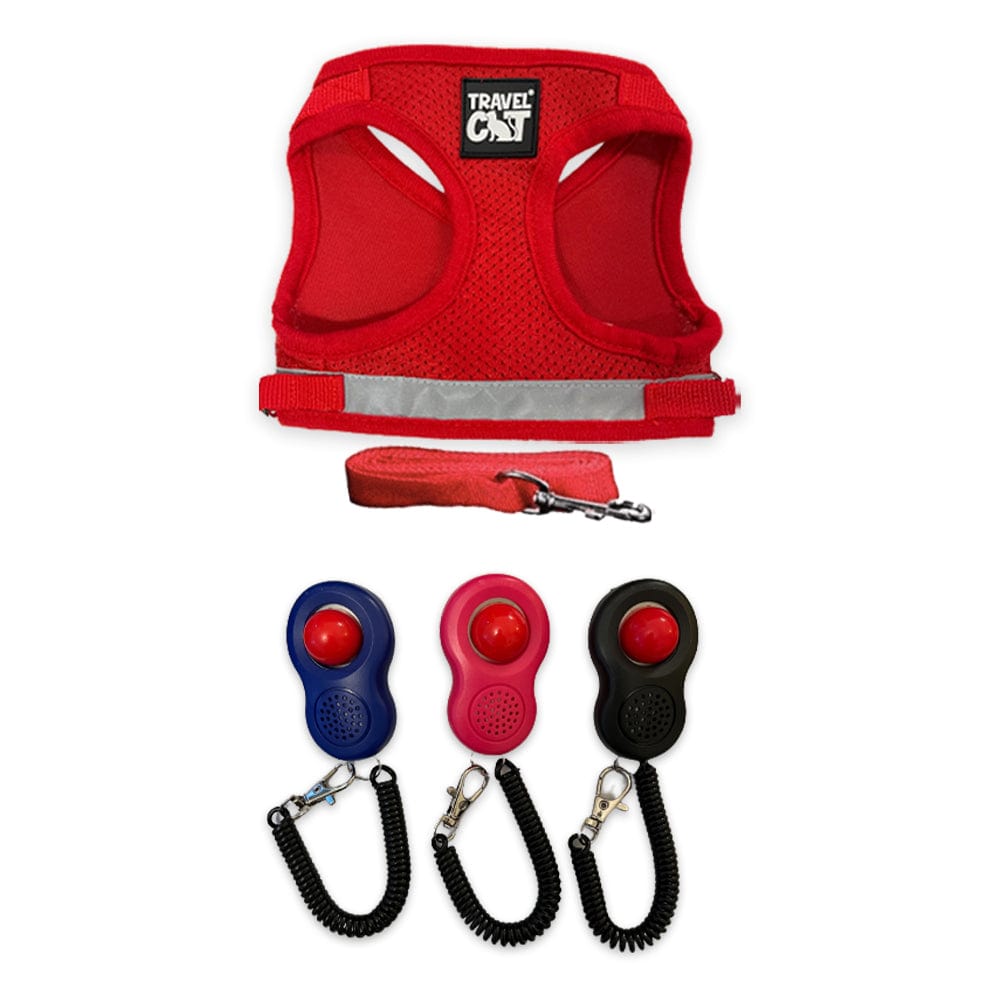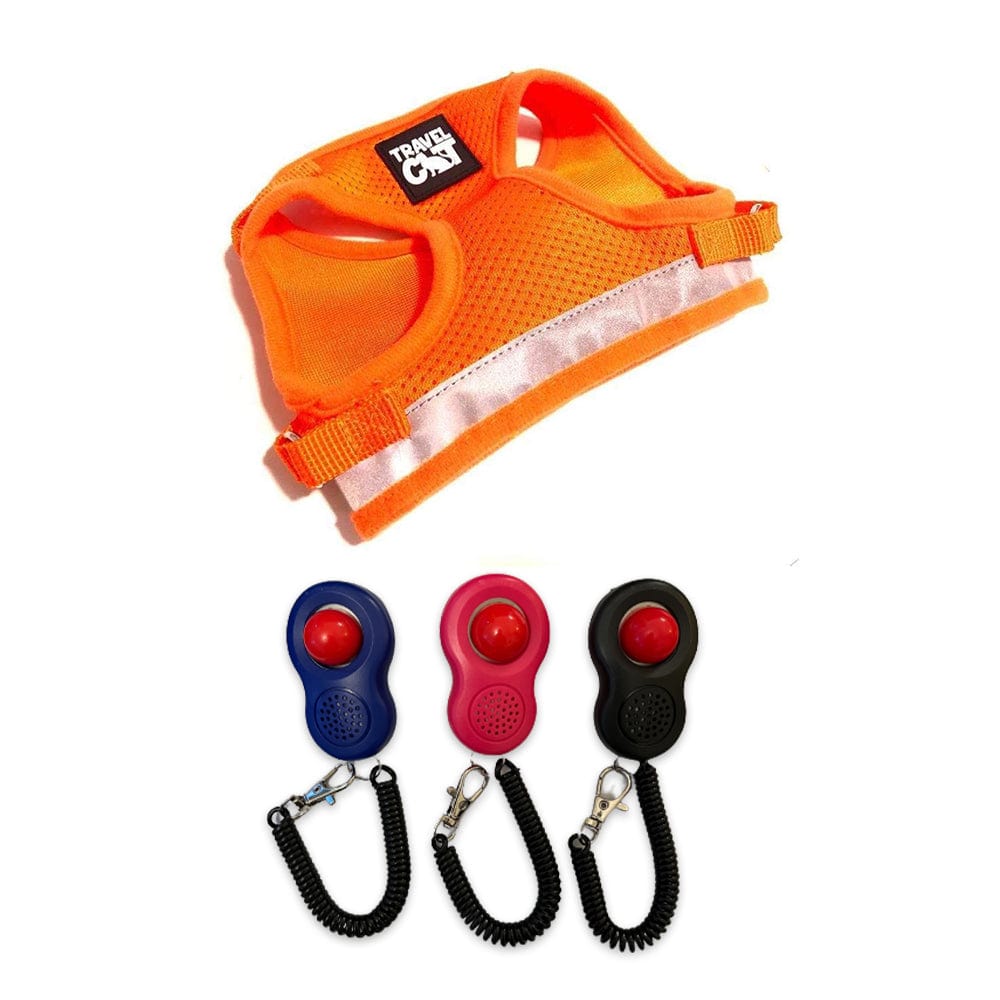 "The True Adventurer" Harness and Leash Set & Cat Clicker Set Bundle
Sale price

$39.99
Regular price

$44.99
(/)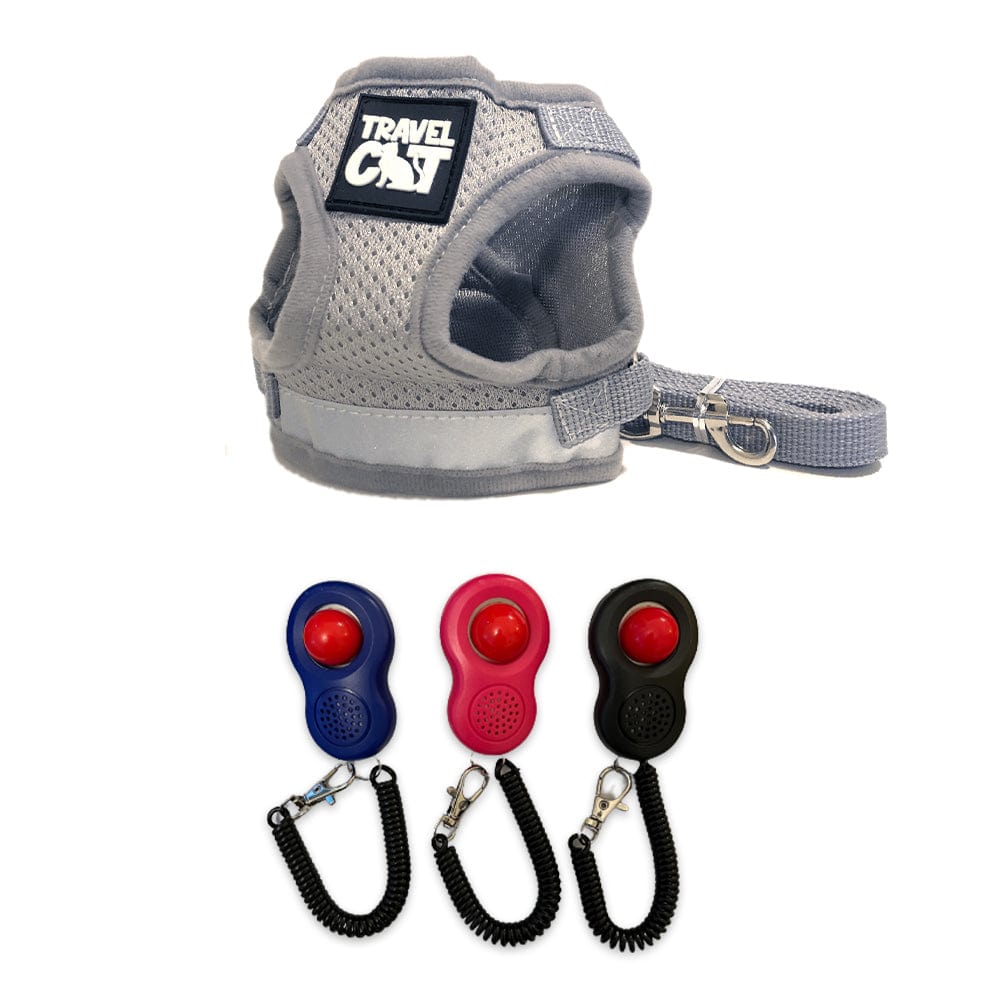 "The True Adventurer" Harness and Leash Set & Cat Clicker Set Bundle
Sale price

$39.99
Regular price

$44.99
Choose options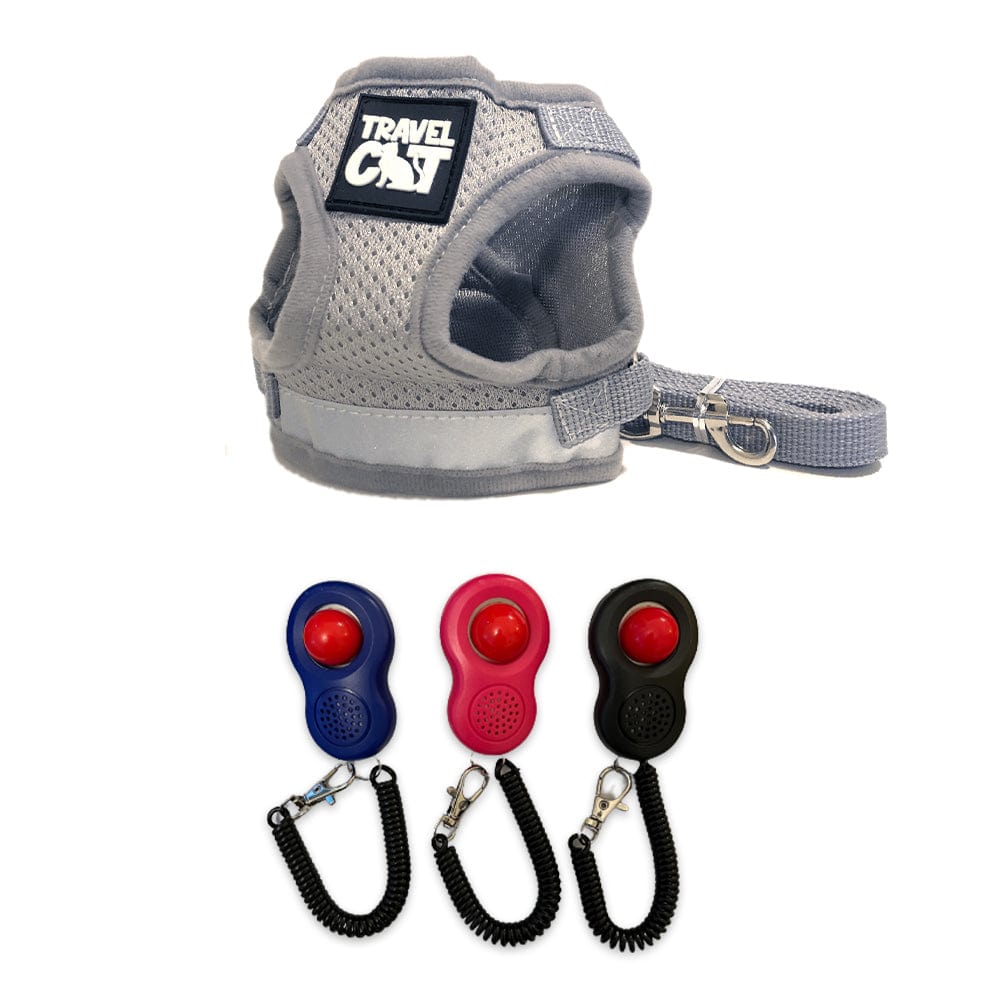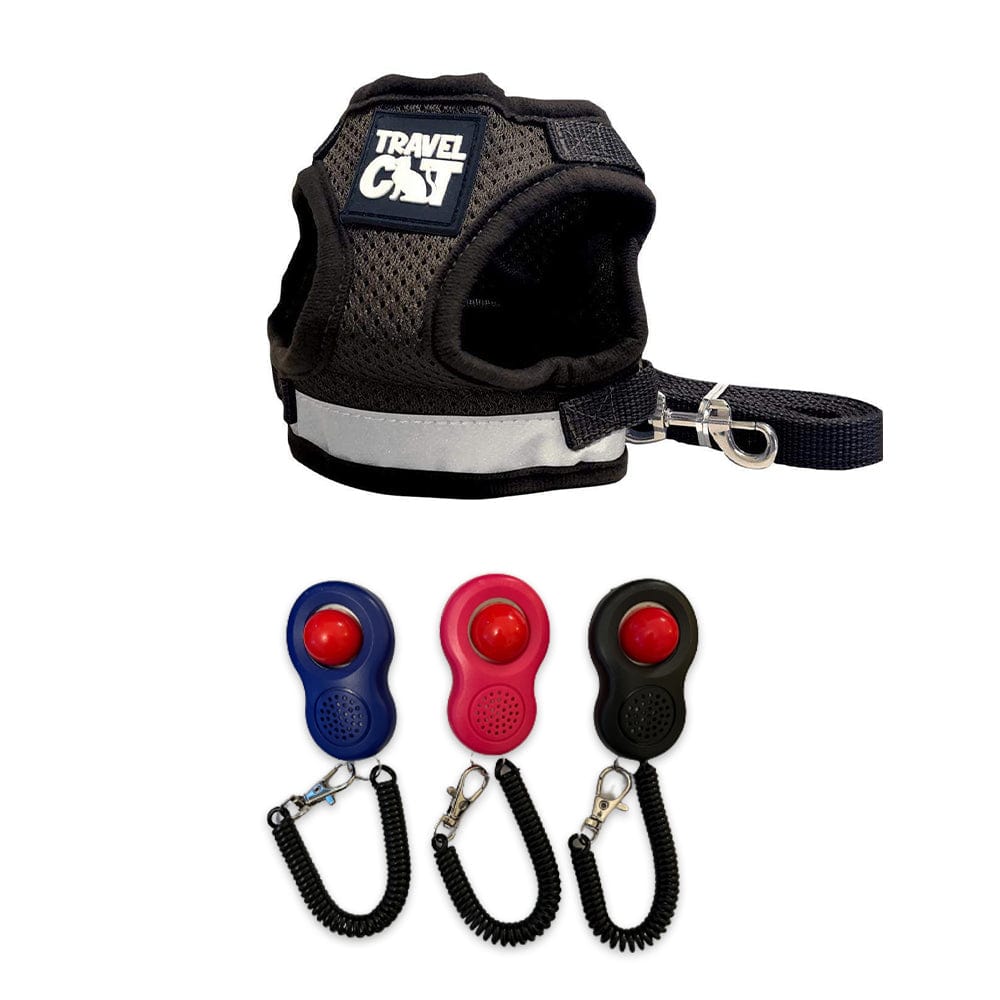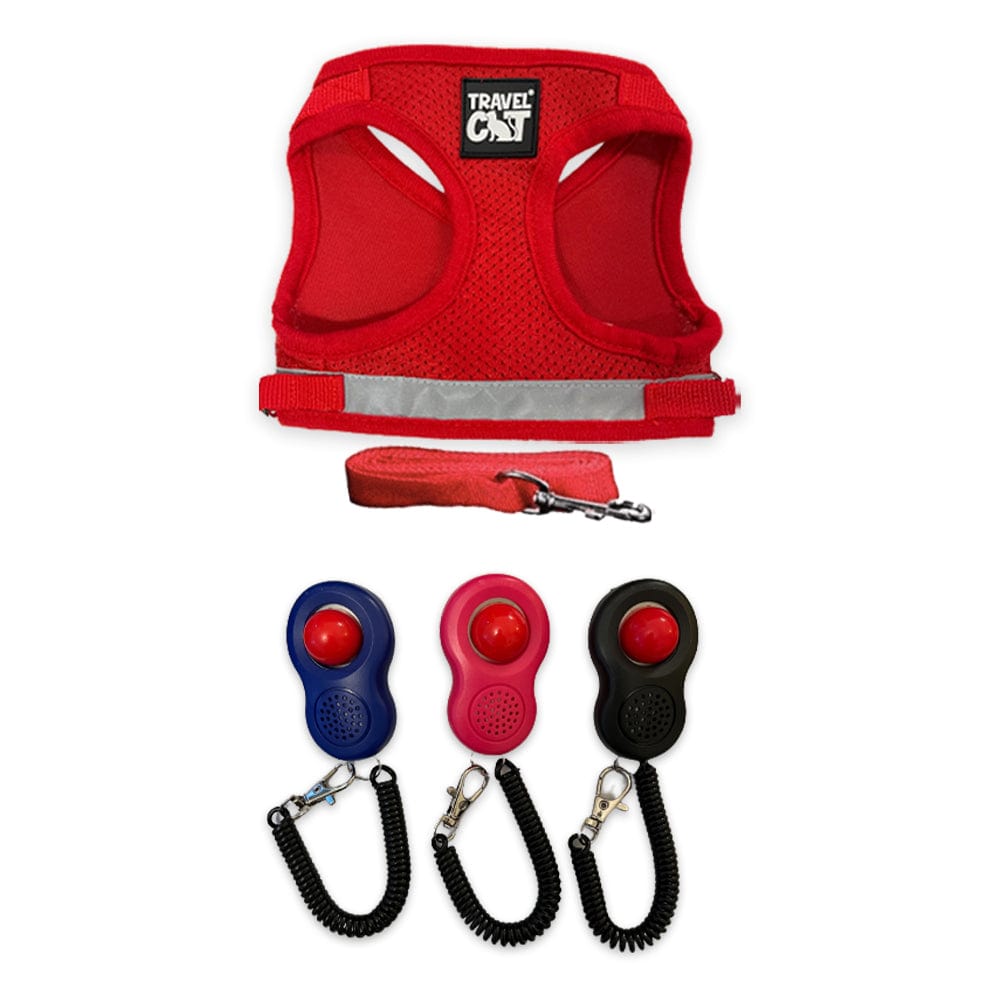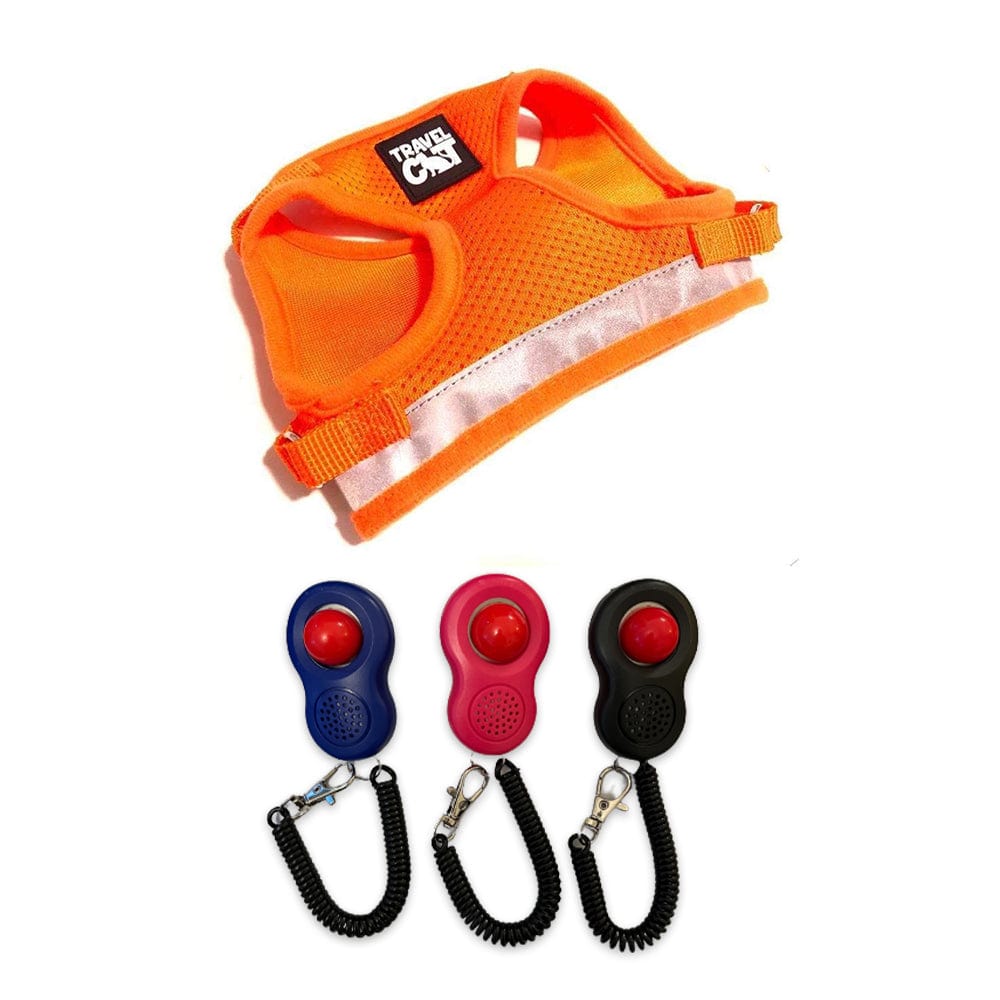 Make harness training that much simpler with this bundle!

"The True Adventurer" Cat Harness & Leash Set can help you spend more quality time with your cat beyond the great indoors - giving your cat the enrichment and stimulation they need in a safe way so they can live a long and happy life.
The Good Kitty Clicker Training Set can help you:
Communicate clearly with your cat, and immediately reward their progress.
Reinforce good associations with the behaviors you want your cat to perform.
Great for use when training your cat to walk on a harness & travel in a cat backpack!
All orders ship with love from our warehouse in New York. Orders are fulfilled within 1-5 business days. U.S. orders usually arrive in 3-5 business days depending on your location. Because of COVID-19 it may take up to 5-7 business days.
International orders orders also ship from our New York warehouse. For international shipping information, please see our international FAQs.
I tried another brand harness, but he prefers "The True Adventurer" Harness and Leash Set
Mishu, a Turkish Van indoor-outdoor cat, is now living in an apartment complex with rules against free roaming pets. Oh, the sorrow and distress! Both Mishu and his owners felt trepidation about the new challenges inherent in apartment living. Mishu was used to going for long walks in nature with his humans, freely walking six to eight feet behind, and exploring everything in his neighborhood from a safe distance of his yard and humans. Being the smart cat that he is, training for the new harness and leash could either be easy, or terribly hard. With a cat there is no way to predict such things! It was on the fifth time with the True Adventurer Harness that Mishu began to ask for it, assume the position for putting it on, and enjoy his leash walks. He likes this harness way better than the T-style competitor brand. Thank you, Travel Cat!