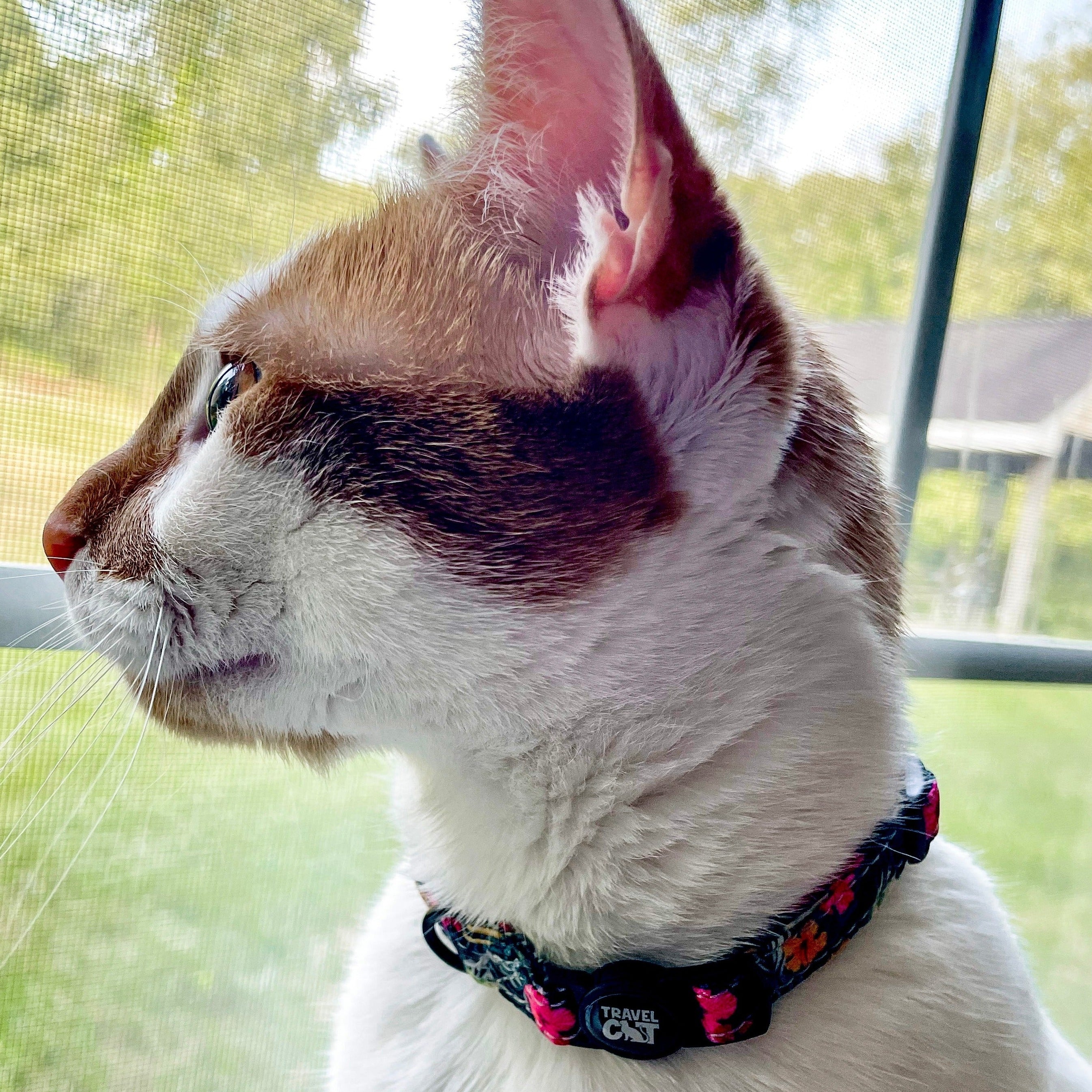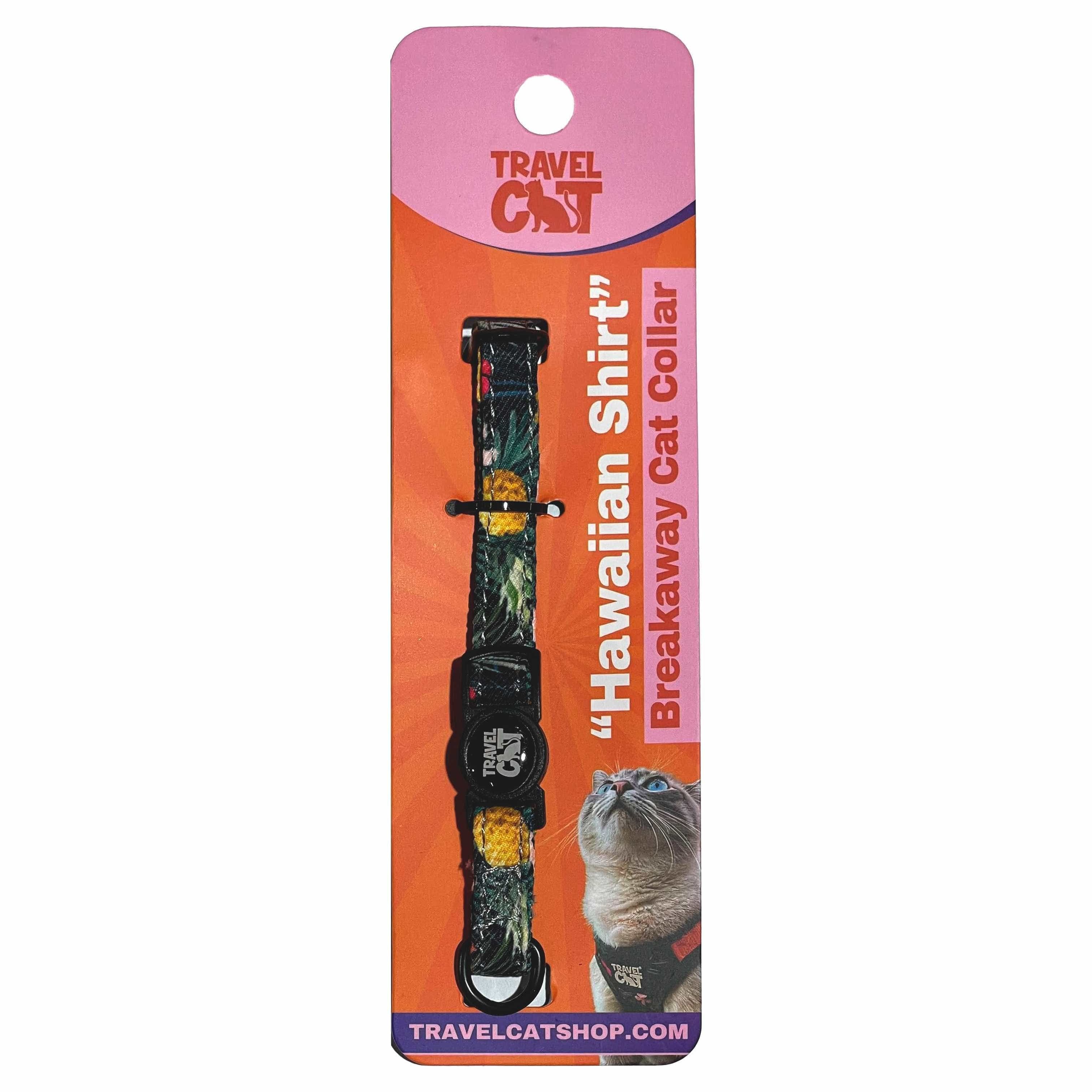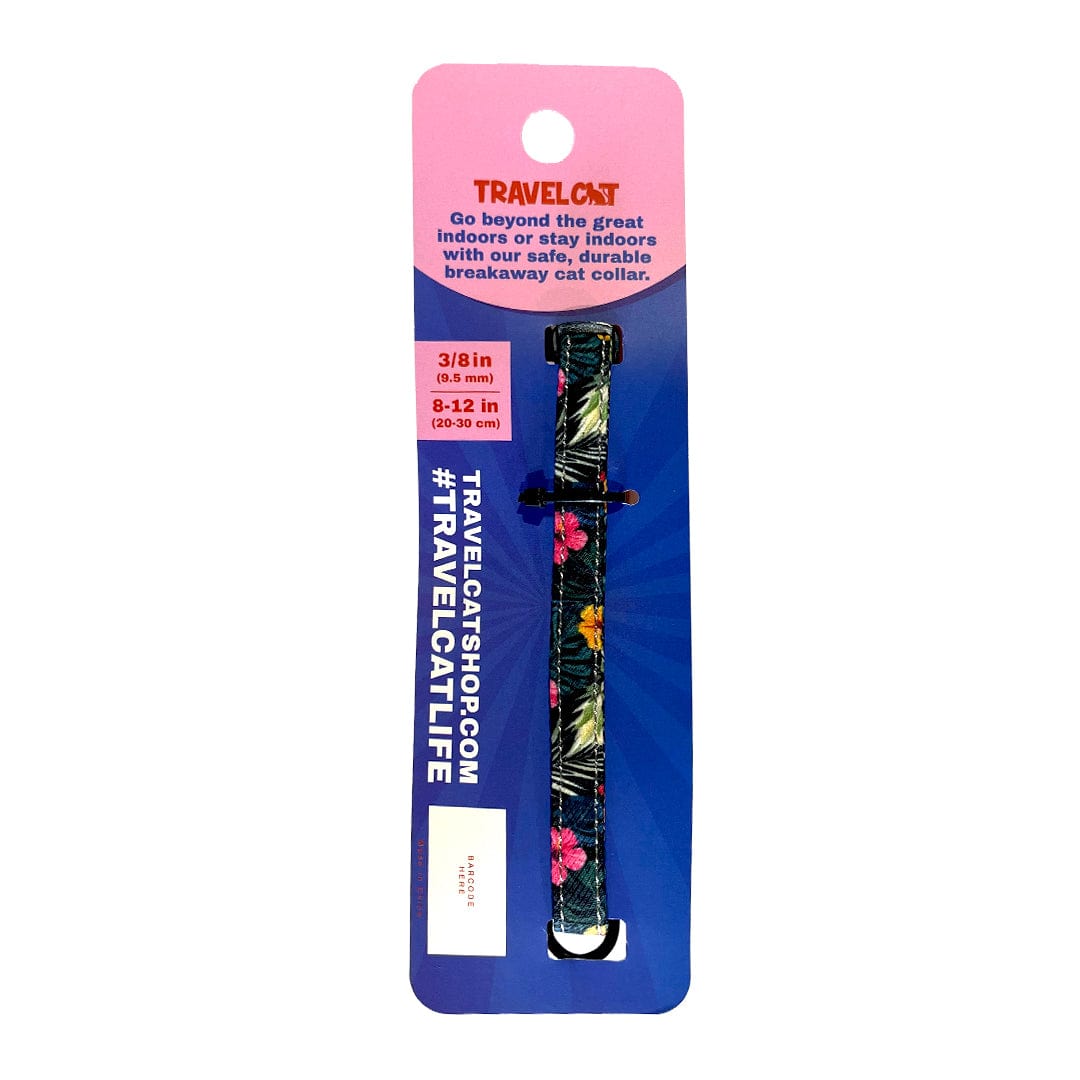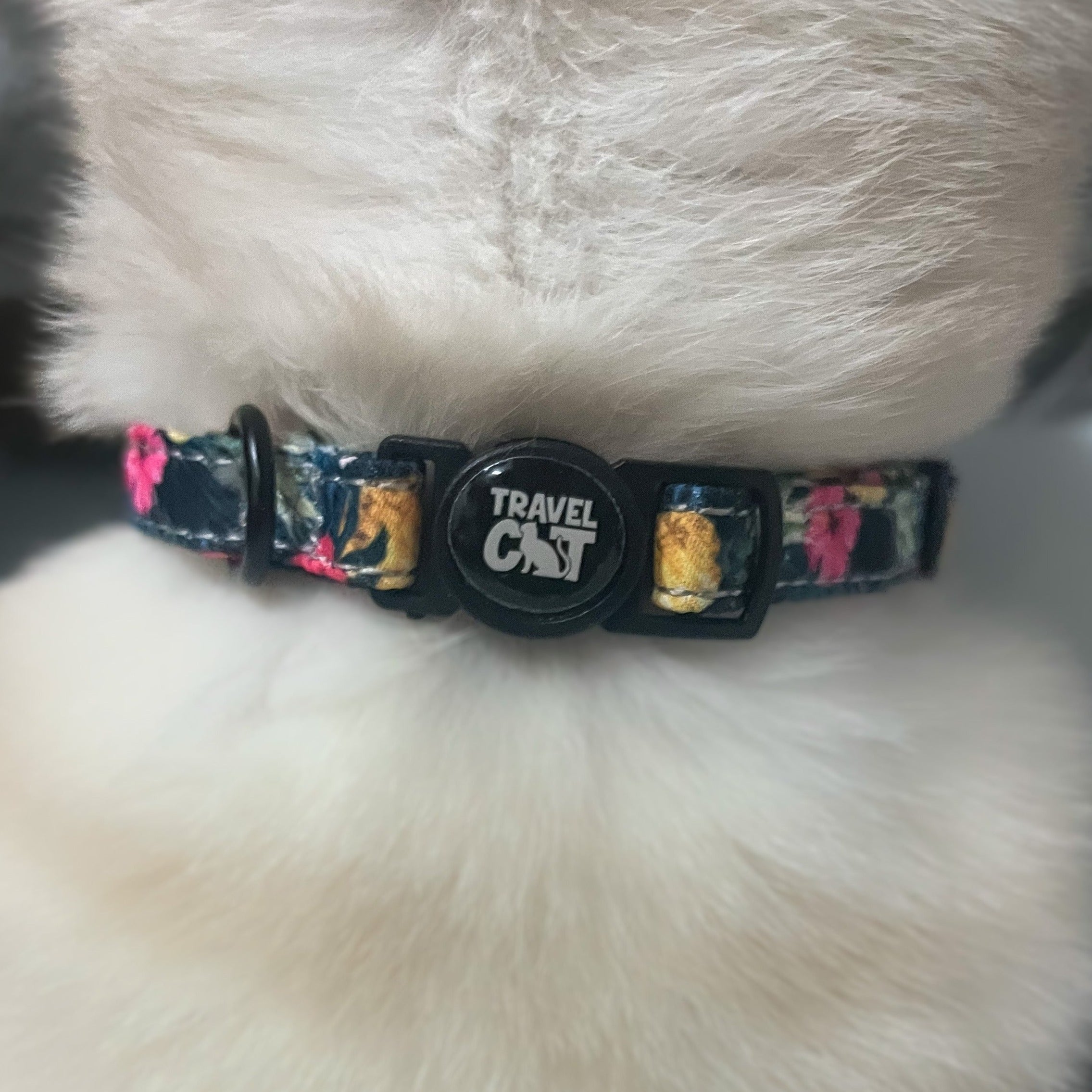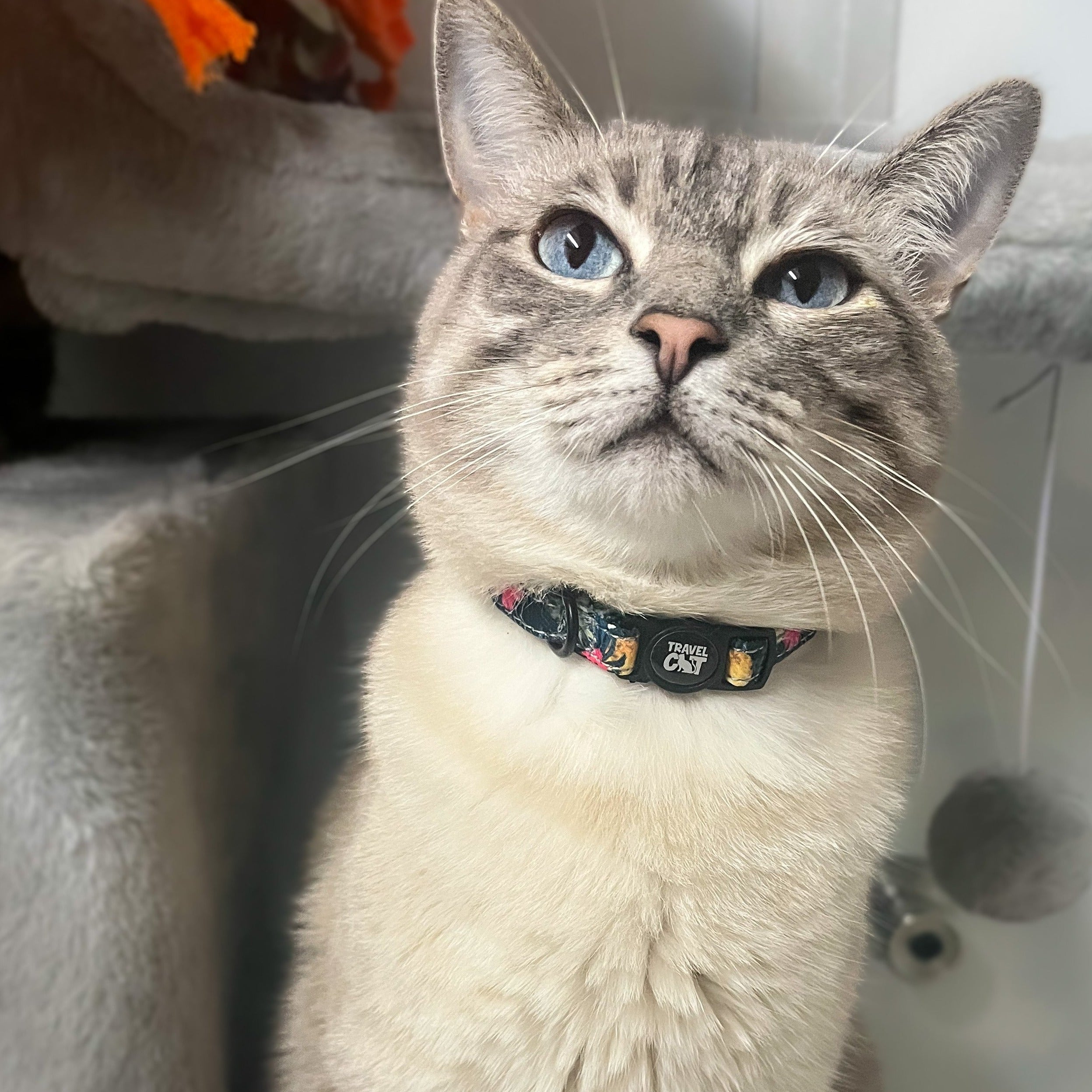 "The Hawaiian Shirt" Breakaway Cat Collar
Sale price

$12.95
Regular price
(/)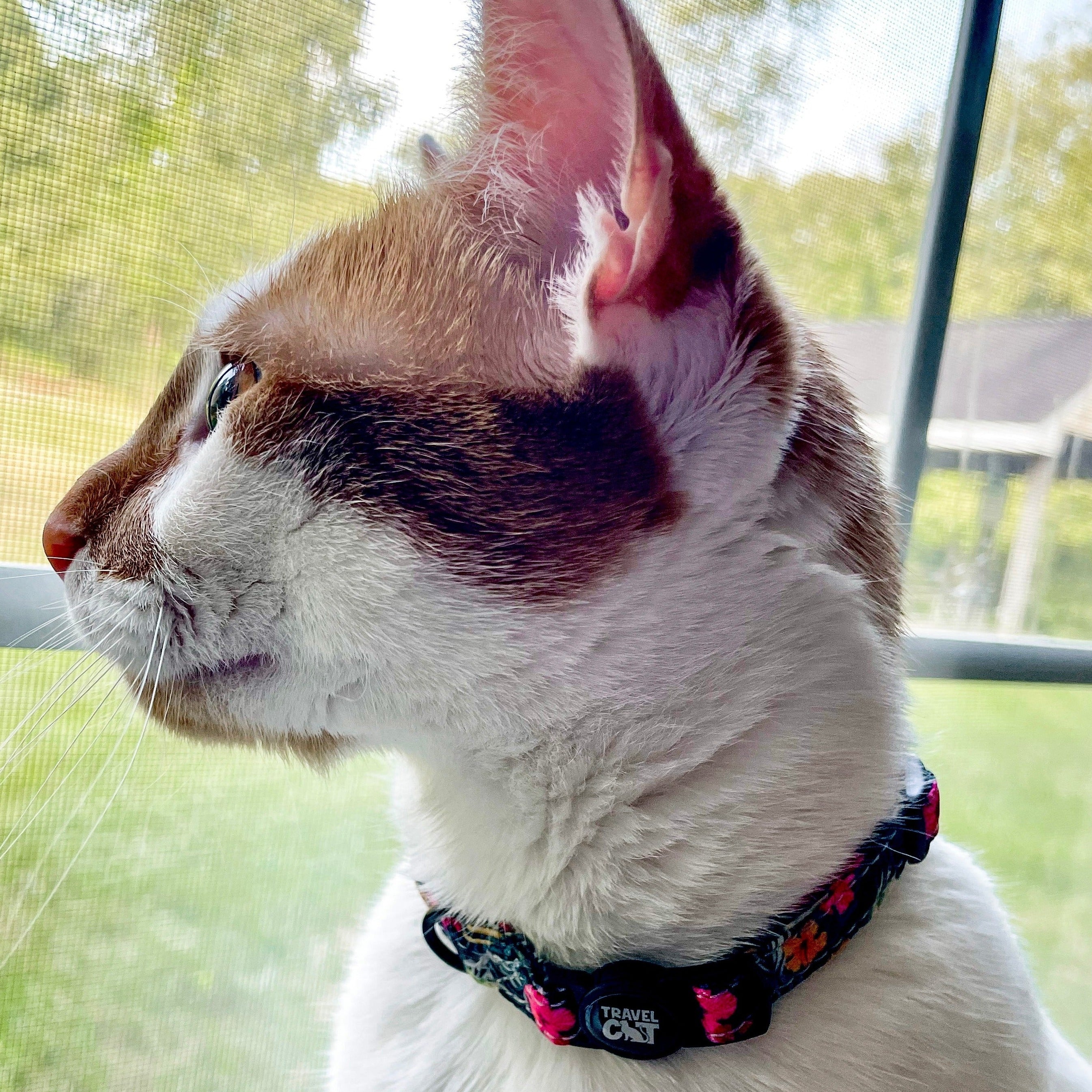 "The Hawaiian Shirt" Breakaway Cat Collar
Sale price

$12.95
Regular price
Choose options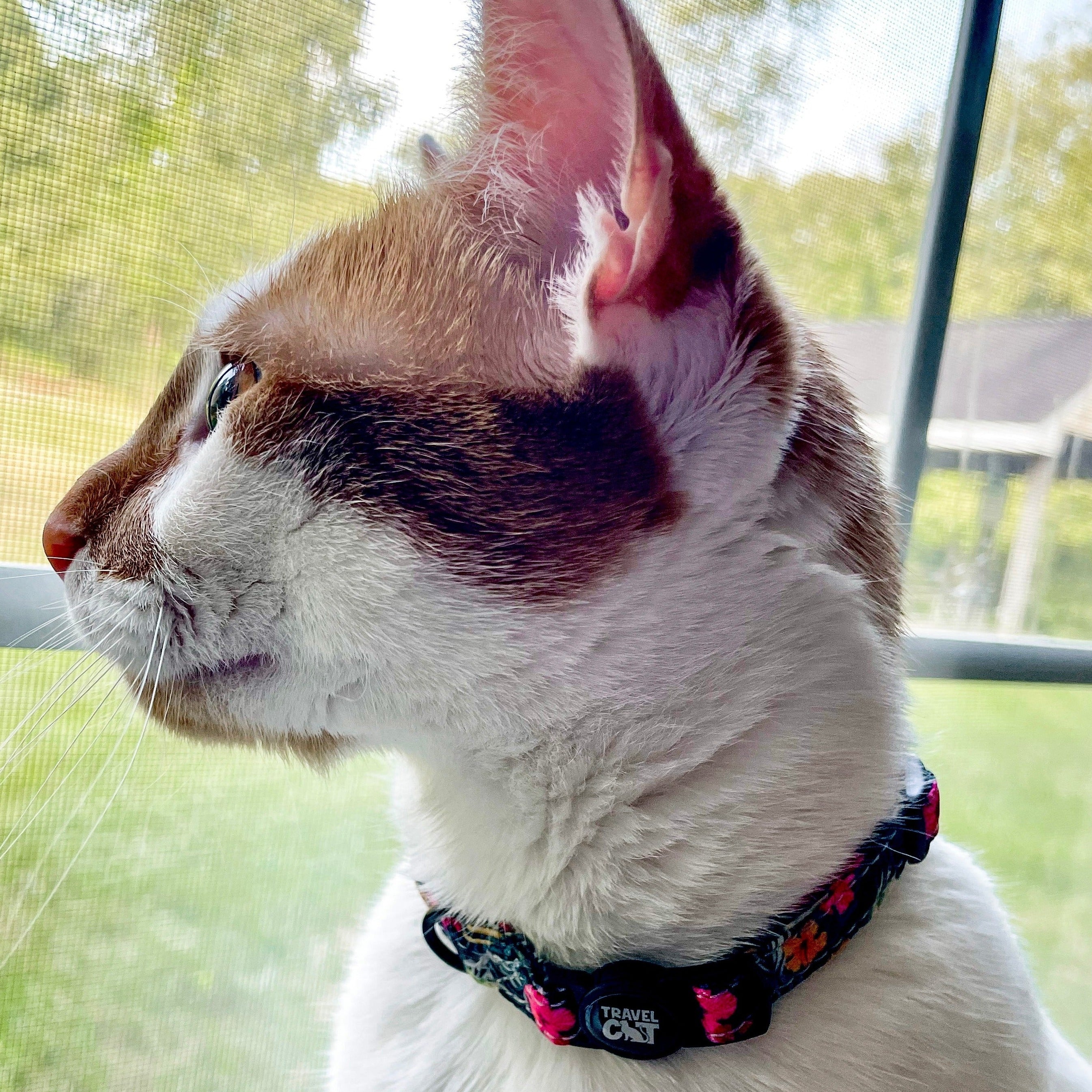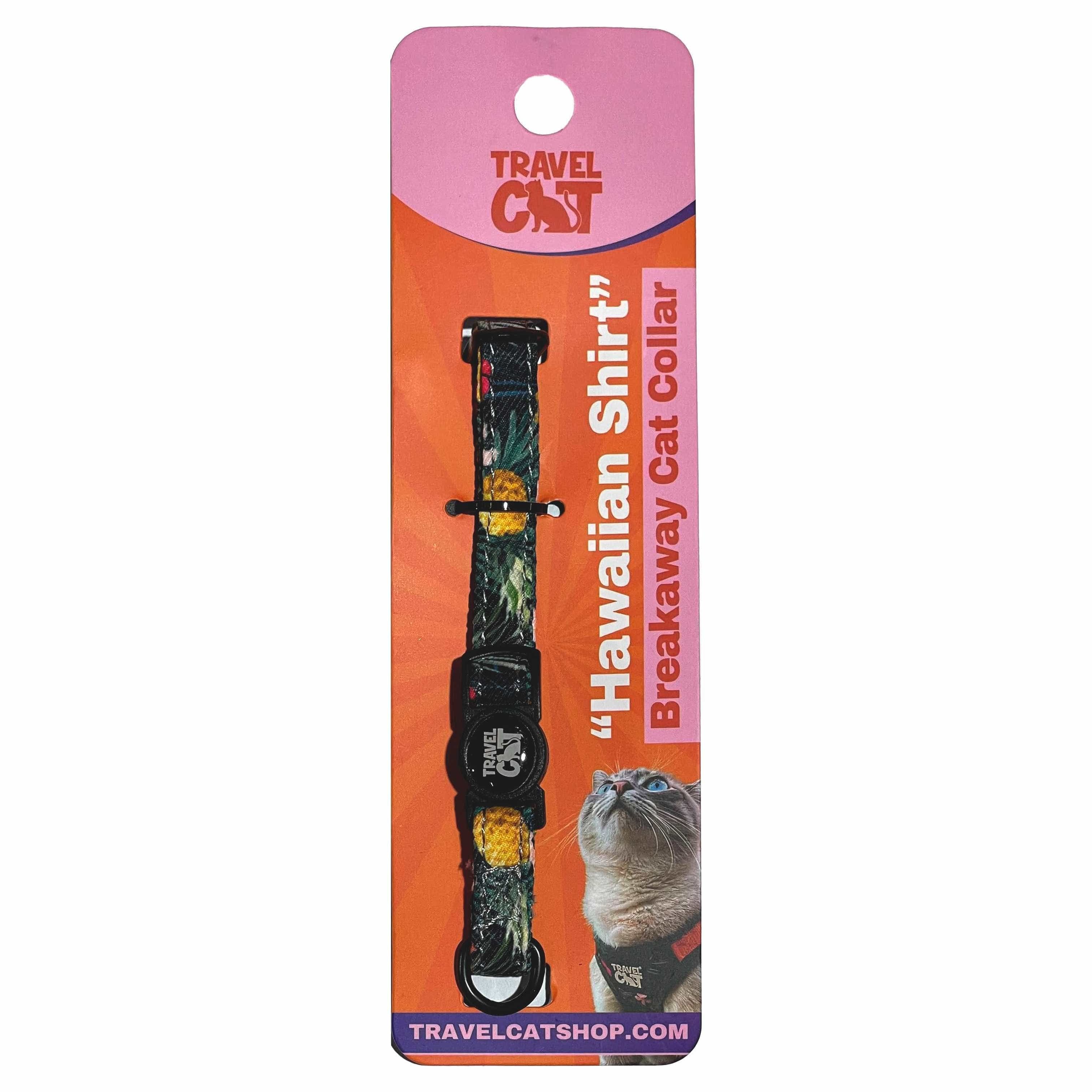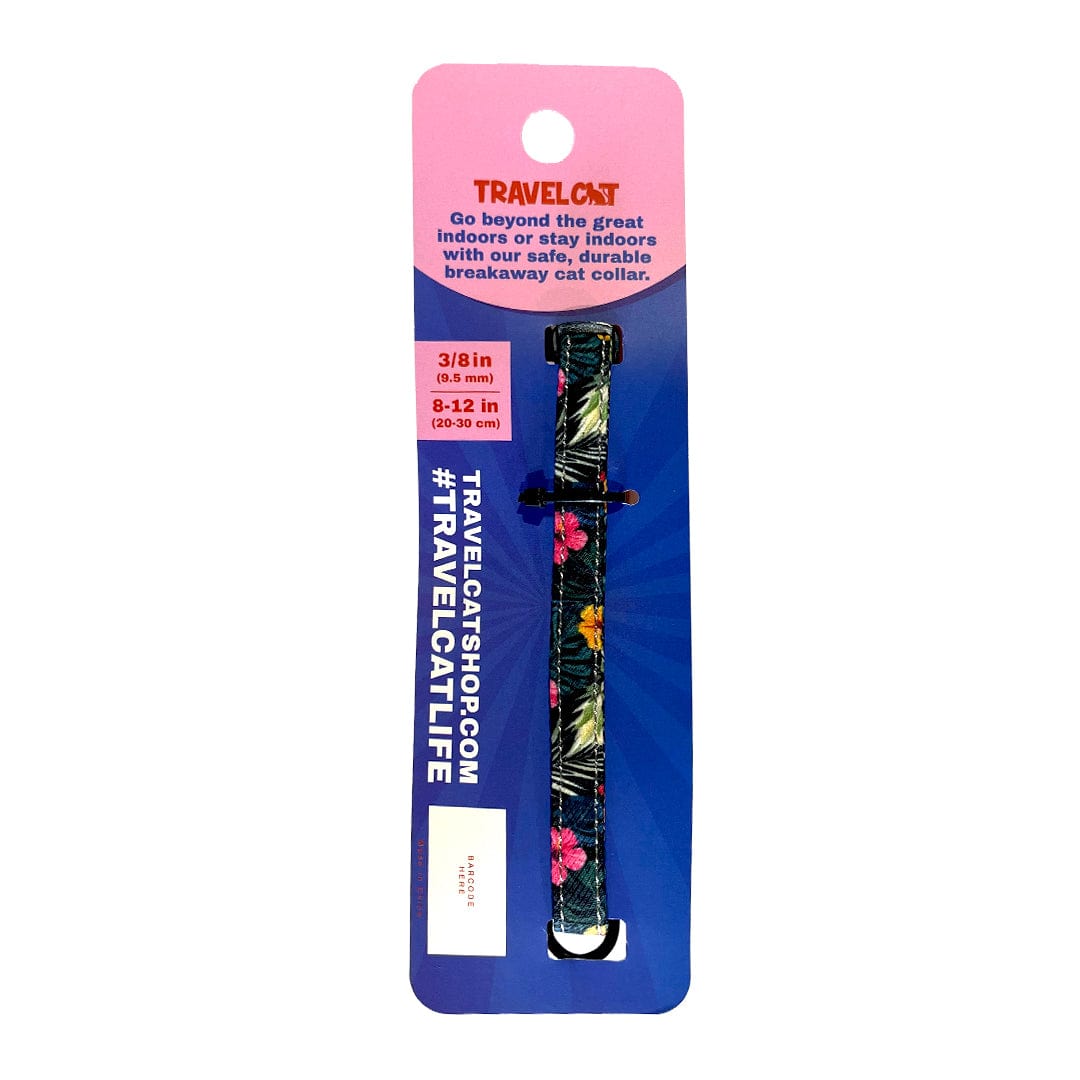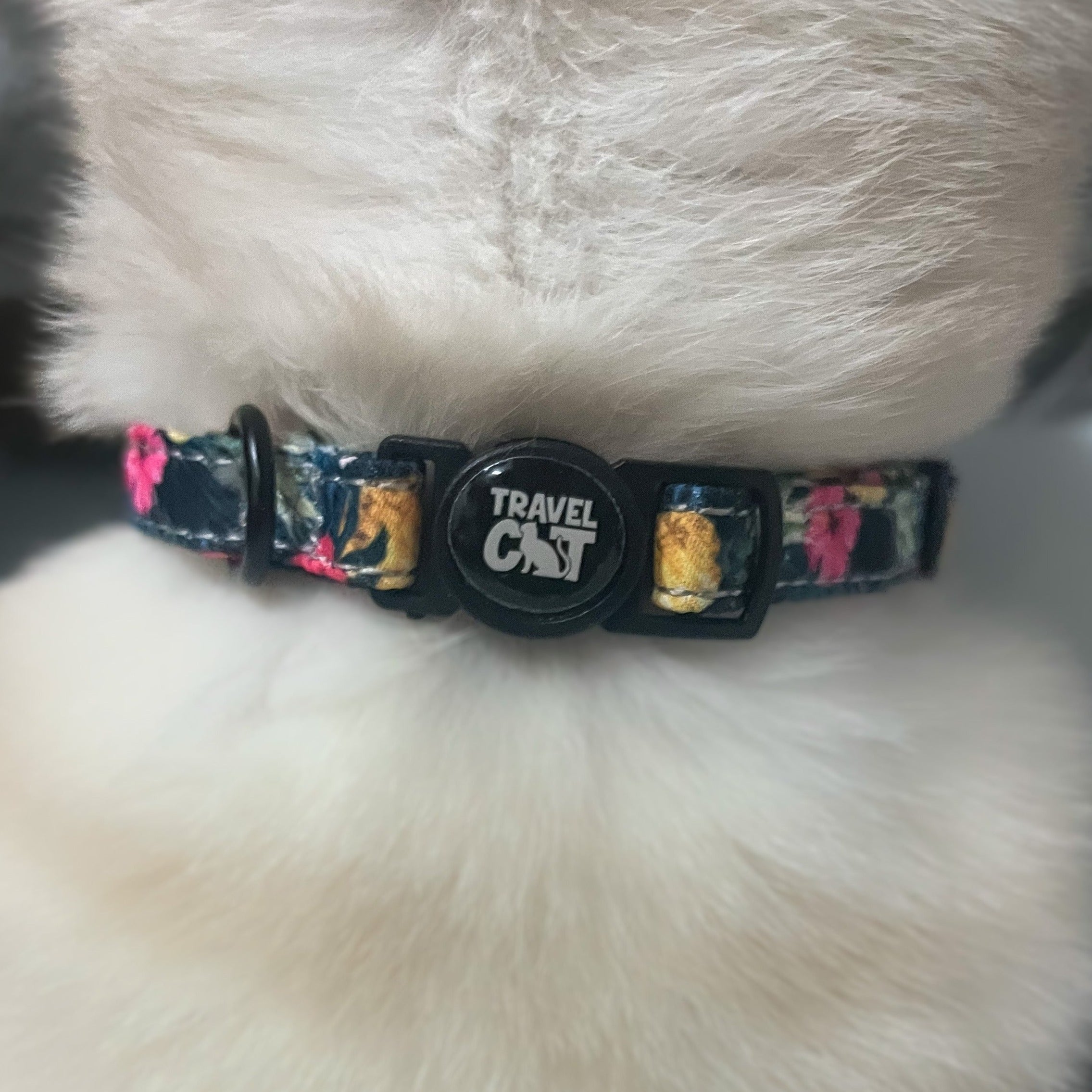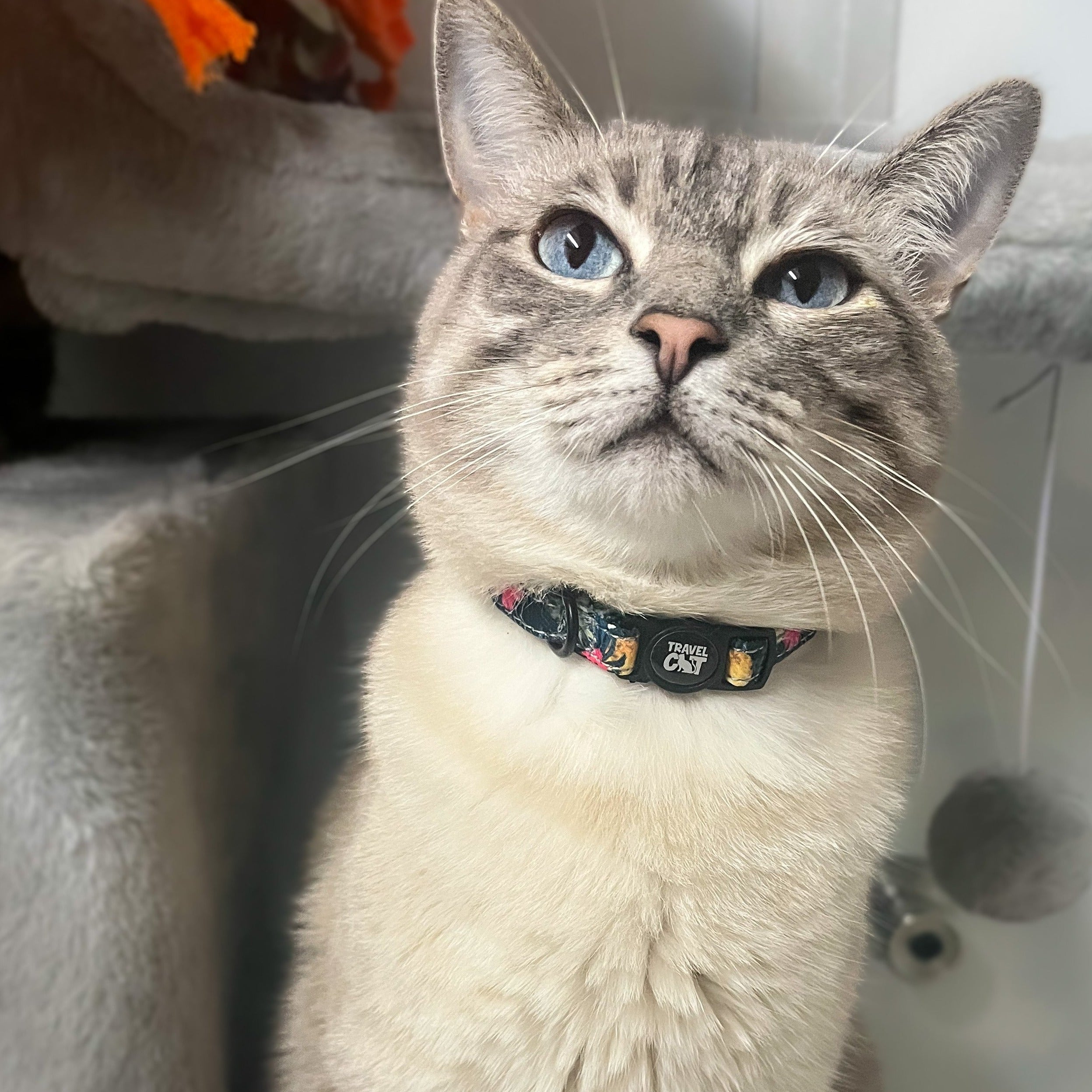 To support people and cats affected by the horrible fires in Hawaii, from now through August 31st, we're donating the profits from "The Hawaiian Collar" and "The Hawaiian Shirt" Harness & Leash Set to support Maui Cat Rescue.
Say Aloha to the good kitty life.
Whether your kitty is breaking waves or asleep in their hammock, this collar is fit for any catventure. This fun & colorful take on our breakaway collar sports our catstomer-favorite Hawaiian shirt pattern, channeling those slow summer vibes all year long.
With a fully adjustable length that can fit between 8 and 13 inches, this durable nylon cat collar can be worn by both small kittens and larger "big-boned" cats. Growing kitties can even wear this throughout their lifetime, if properly handled!
Collars are essential for proper identification, especially when your cat loves exploring. However, they can be dangerous if they get caught on something, putting your cat at risk of choking. That's why we designed this collar with a quick-release feature to avoid any cases of collar troubles, to put your mind at ease.
The unique buckle design on all of our cat collars will automatically unsnap the moment force is applied to it. Whether it's getting caught on a fence, a tree branch, or a furry friend's teeth while playing, you can trust that your cat will be protected from getting choked. Never attach your cat's leash directly to their collar. Always use a harness to prevent choking/breaking free.
One size fits most
10.5in (27cm) x .4in (1cm)
Material: Nylon
Versatile Sizing, Adorable Pattern
I have two cats, one big, meaty, lean and muscled beast named Moose, and the smallest grown up cat ever, Marisol. They are 13 lbs and 6 lbs, respectively. This collar adjusts to fit both of them, and has a little d-ring for an ID tag. Easy to snap on and I gave it a tug to test that it is truly breakaway. Very cute pattern, I can't wait to get the matching harness!