Forever Home Heroes 2022: The Winner's Circle
Meet the winners of this year's Forever Home Heroes:
The 1st Place $2,000 Prize goes to Bridges from Kuwait!
Bridges From Kuwait's mission is to work with rescuers in Kuwait (and sometimes other countries) to bring cats to the Pittsburgh area for adoption and find them loving, forever homes.
Follow their Instagram here!
Fellow 2022 Winners:
Fostering wobbly kittens (cerebellar hypoplasia) and cats with neurological disabilities. Happy, special needs cats available for adoption.
Foster the Furbabies is a foster-based rescue located in Sicklerville, NJ! All of the cats within the rescue are fully vetted before being adopted out, and the rescue relies solely on donations, help from fosters to intake cats, and adopters to give fosters forever, loving homes.
Their mission is to reduce the community cat population of East Brunswick through TNR, providing low-cost spay/neuter resources for owned cats, and rescue of outdoor kittens and friendly cats.
Katie's Kats Island Rescue started in 2017 to save more lives. Through the years they've rescued injured, abandoned, and unwanted cats and kittens off the streets and have found them all loving forever homes. 
A 501(c)(3) nonprofit that helps save the lives of homeless cats in Westchester County, NY.
We launched "Forever Home Heroes" in 2019 as a way to continue supporting cat welfare advocates with our words and wallets. Ever year since, we have donated thousands of dollars towards helping kitties around the world! This year, we are donating $5,000 across six deserving cat organizations or individuals, based on public voting. 
We loved watching the votes roll in & all the love being shared on social media - you really made a difference, spreading awareness about your favorite organization & the need for fostering/TNR. Thanks furiends!
Did you know that we offer discounts year round to people who foster, TNR, volunteer at shelters, or work at a vet. Just send us proof via DM or email meow@yourcatbackpack.com to get the code!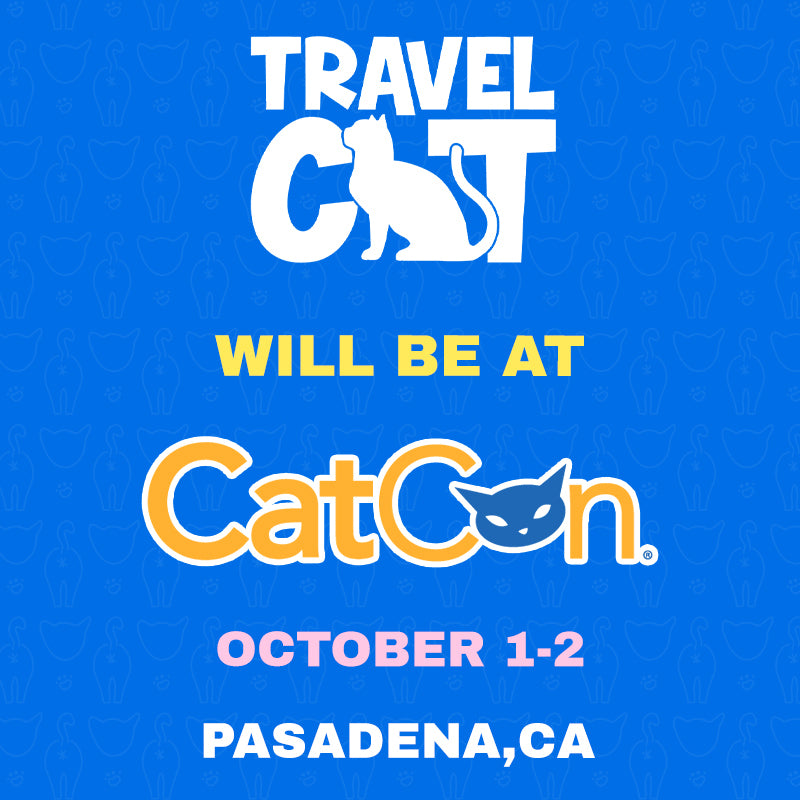 Travel Cat Will Be at CatCon 2022!
Join Travel Cat at CatCon 2022 in Pasadena, CA, USA on October 1-2 at booth #403! Get tix to the event here or buy them on-site. Be sure to watch our panel, Harnessing Adventure 101: How to Travel...
Read more